Hanky Panky at the museum: Rembrandthuis to offer tattoos
Senay Boztas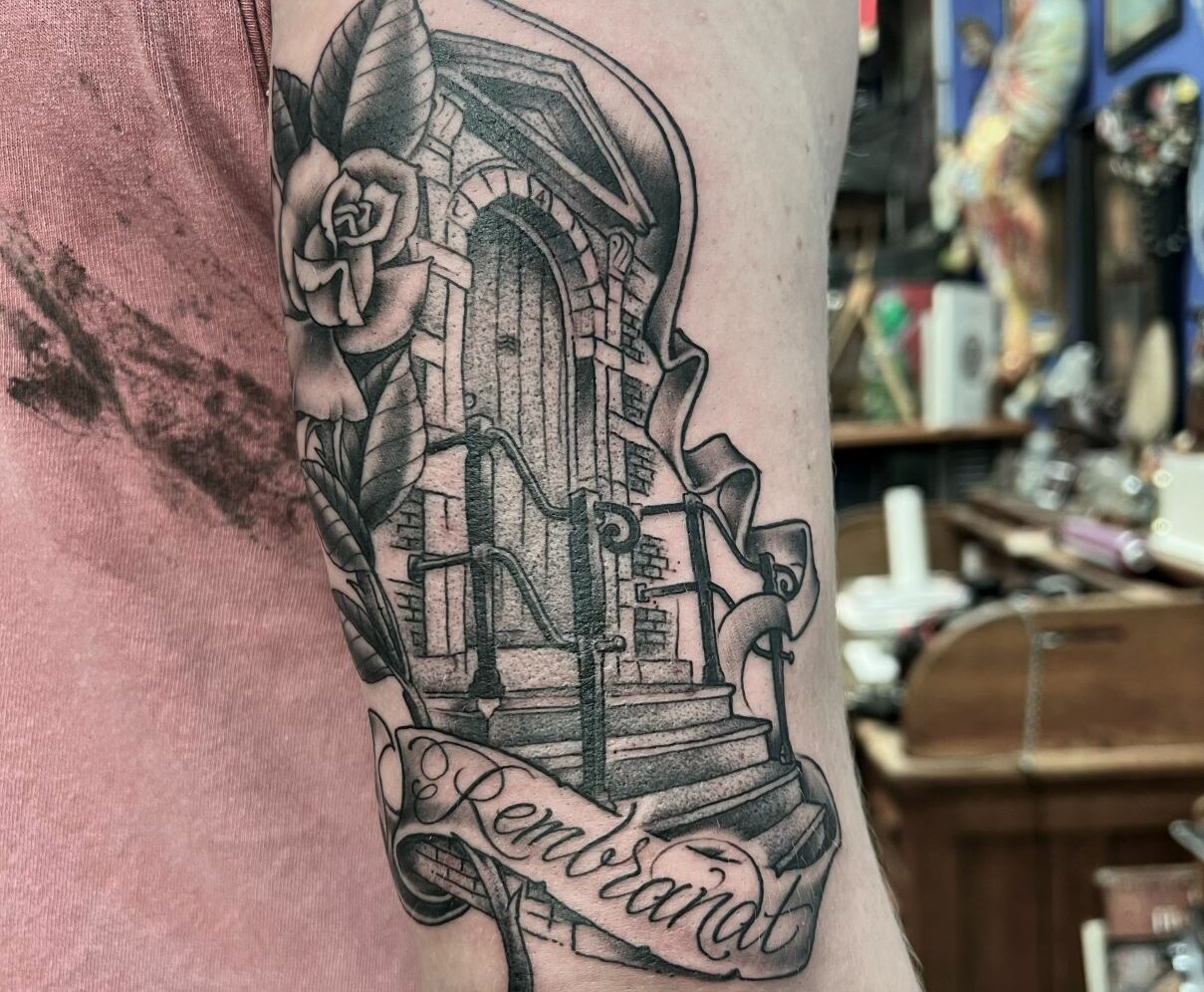 When Rembrandt van Rijn made his hundreds of vigorous etchings, he would hardly have envisaged seeing them on people's skin.
But this is precisely what will be happening at the Museum Rembrandthuis for a week in June, as a tattoo studio takes up residence to offer visitors a permanent memory of their trip in the form of a Rembrandt tattoo.
However, said Henk Schiffmacher, celebrated tattooist and one of a team of four tattoo artists from Schiffmacher & Veldhoen, Rembrandt may not have been a complete stranger to body art.
"Rembrandt loved weird and wonderful things," he told Dutch News. "If a ship came in from the East after a few years away, Rembrandt would go to the harbour and buy all sorts of curios. He actually had a little room full of wonders and collected all kinds of little things – which we know because when he went bankrupt, it was all described.
"But people would have been there too, from the Pacific, from Indonesia, from the Philippines, from Japan, so Rembrandt would undoubtedly have seen a few tattooed people…although I don't think that they sat there in his atelier tattooing each other."
This, however, is precisely what the Schiffmacher & Veldhoen team will be doing from June 19 to 25, inviting museumgoers to book a slot at a studio in Rembrandt's old house for a tattoo costing from €100 to €250.
On offer is everything from a design based on Rembrandt's wild-eyed self-portrait to his signature. The pop-up is the first in a series of modern artists who will be invited to take up residence in a new studio at the Rembrandthuis, in an effort to broaden its appeal, according to director Milou Halbesma.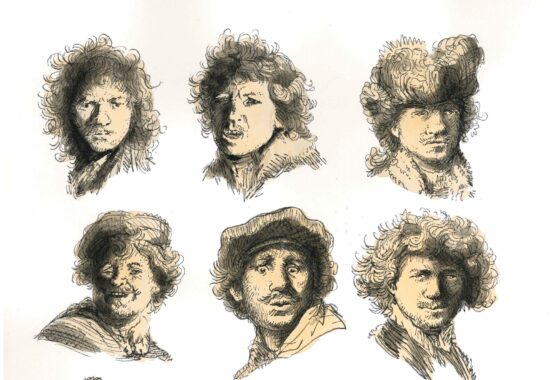 Poor man's Rembrandt
Schiffmacher – who goes by the name Hanky Panky – said that there has been increasing demand for tattoos inspired by Rembrandt or the famous house where he worked, sold his art and taught pupils (the recently reopened museum). After Timothy John Englisch created an elaborate design based on Rembrandt's portrait, the studio decided to approach museums working with Rembrandt to propose a collaboration.
"Of course, we grew up with Rembrandt from childhood," he said. "If you were a kid who sat there drawing, you were always known as a Rembrandt…he's the most famous artist we have. I hear that the technique that Rembrandt often used for is etching is also a bit similar to tattooing."
Rembrandt used an etching needle to scratch into a special coating on a copper plate, he said, while his artists will use the human skin. "The nice thing is that this is a little like the poor man's Rembrandt, a title that I stole from an old English tattoo artists…because you are making a piece of art for people who don't collect art otherwise. And actually the tattoo is the most collected art in the world."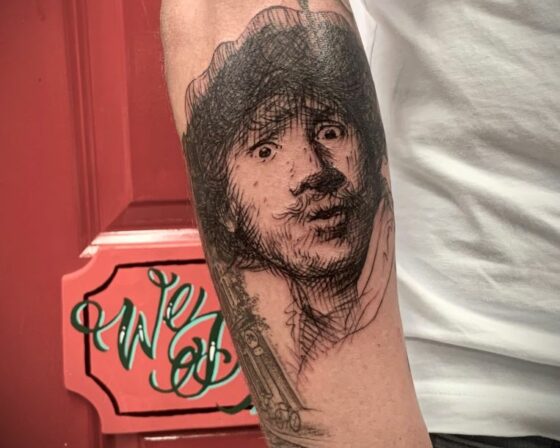 Body and soul
He said that visitors to Amsterdam often take a piece of his art back home as a souvenir and added that Brits are particularly fond of a tattoo. "It starts with the Battle of Hastings," he claimed. "When Edith the Fair was looking for her husband on the battlefield, she was looking for his tattoos. It has always been a great tradition."
But the Dutch, he said, took more of a moralistic attitude thanks to the influence of the Catholic church and the "austere" Reformation. Still, he thinks that Rembrandt would have approved of his studio in residence.
"When you are in that house, the soul of Rembrandt is there," he said. "Especially if you are on your own, there is a certain atmosphere. You almost hear Rembrandt's children shouting or running back and forth. You can't get any closer to an artist."
Thank you for donating to DutchNews.nl.
We could not provide the Dutch News service, and keep it free of charge, without the generous support of our readers. Your donations allow us to report on issues you tell us matter, and provide you with a summary of the most important Dutch news each day.
Make a donation