From women artists to 1960s glamour: 12 great things to do in March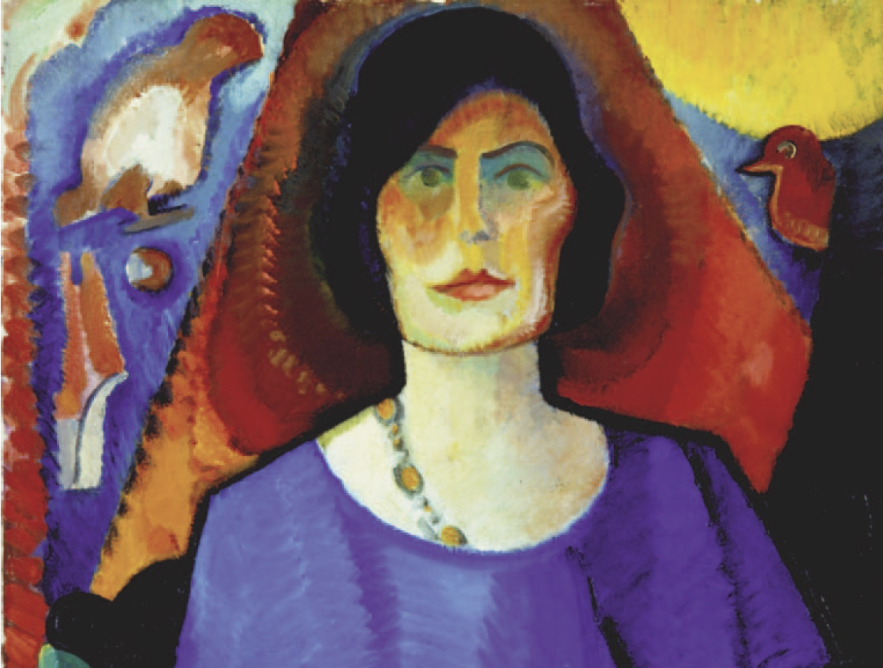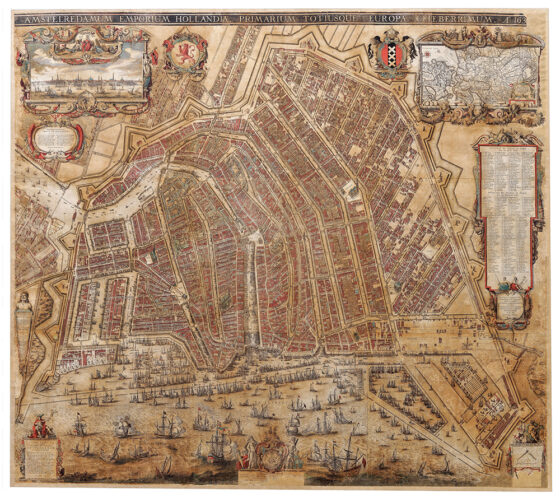 The big Vermeer blockbuster may be sold out, but there is plenty of other art and culture to take advantage of this March.
Find your way to the Allard Pierson
The Allard Pierson museum in Amsterdam and the Dutch Royal Geographical Society, which is celebrating its 150th birthday, have navigated their way across their collection of maps, ancient and modern resulting in Open Kaart – van atlas to streetmap (Mapped – from atlas to street map).
It covers seven centuries of map making, from the maps by Blaeu, Ortelius and Ptolemy who charted the world bit by bit to modern household name Bos when we knew where everything was. There is also a bird's eye view of Amsterdam dating from 1625. Did maker Balthasar Florisz. van Berckenrode drift over the city in a balloon? Nobody knows. From March 2. Website
Come to Chicago
Musical theatre company Happily Ever After Productions presents Chicago, the award winning musical, at the Amsterdams Theaterhuis. Based on a number of 1930s murder trials featuring women the musical, first performed in 1975, has lost nothing of its appeal, the concept of 'real crime' as popular then as it is now. Expect the usual mix of murder, treachery and exploitation livened up by such classics as 'All that Jazz' and 'Razzle Dazzle'.  March 3-19. Website
Have a laugh at the Badhuistheater
Mike's Badhuistheater in Amsterdam presents comedy impro Tag Out, just the two nights so be quick. Also on the programme is Blithe Spirit, Noel Coward's wacky tale of spiritualism a man who can't leave well alone and conjures up the pesky ghost of his dead wife. marh 9 and 30 and Mrch 25 respectively. Website
Go on a sentimental journey to the 1960s
Famous, the exhibition of work by British celebrity photographer Terry O'Neill now on at the Fotomuseum aan het Vrijthof in Maastricht, is a feast for the eyes. All the beautiful people from the 1960s and 1970s are there, from portraits of Audrey Hepburn and Mick Jagger to a paparazzi shot of Frank Sinatra with his body guards and, intriguingly, a guy wearing exactly the same suit and tie as Ol' Blue Eyes.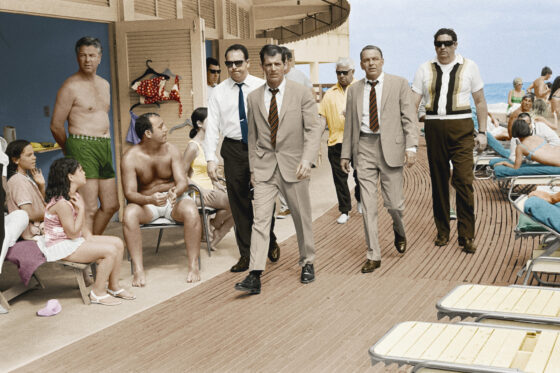 The 125 portraits of all the greats of music, film and fashion are exhibited in a designated Diva salon, a Glamour room and a James Bond room. There are also explanatory videos, presumably for younger visitors who have no idea who everyone is except Mick Jagger. Until September 10 Website
Read the room
The silence in the room Ukrainian artist Daria Khozai lived in as a girl at her parents' house in Kiyv is broken by the sound of an air raid alarm. Except this is Amsterdam, not Kiyv and the room is a replica made out of newspapers carrying war news. But the alarm is real, fed into the room via internet as attacks on the city and Khozai's home begin. The name of the installation is Pravda, or truth in Russian. Until March 4. Website
Have a bop
Heerlen and not too far off Aachen and Eupen are the venues of the international modern dance festival Schrittmacher (pace setter) featuring, among others,  Radical Vitality by veteran Canadian choreographer Marie Chouinard, all the more vital for having been kept straining in chains for two pandemic years.
It's a packed agenda with another 20 performances tackling subjects such as gender inequality and corruption. Workshops, expeditions, lectures, and exhibitions are also part of the festival which is on until  April 3. Website
See some great paintings
'It's the everlasting battle between having a man and working. The two very rarely go together, for me in any case: the battle between being a woman and making art,' wrote Charley Toorop, one of the 23 women artists featured in the exhibition Women's Palette at the Kunsthal in Rotterdam.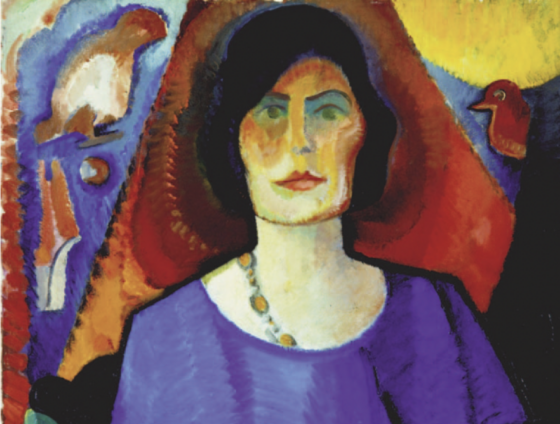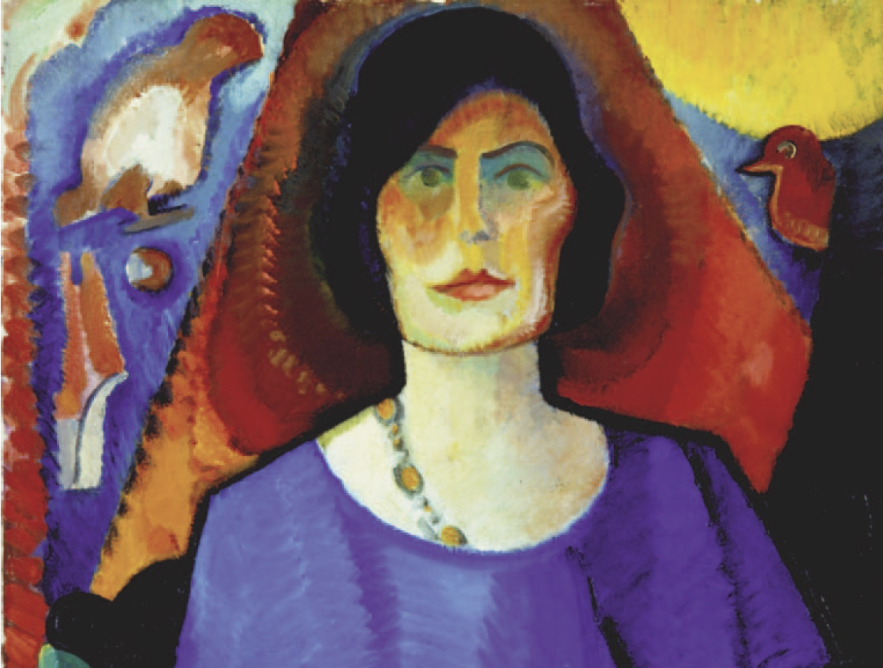 Almost inevitably, Toorop and others who worked between 1900 and 1950, like sculptor Charlotte van Pallandt and Cobra member Lotti van der Gaag, are seen partly in the light of their fight to ditch the loo brush in favour of the paint brush, but here they are, on their own merits. Until April 10.
Spot Sofonisba's breathing subjects
It wasn't all doom and gloom for female artisty types in the olden days and the splendidly named Sofonisba Anguissola is a (rare) case in point. The Renaissance painter of portraits was widely admired in her time, and art biographer Giorigi Vasari wrote that her subjects looked so realistic they seemed to breathe.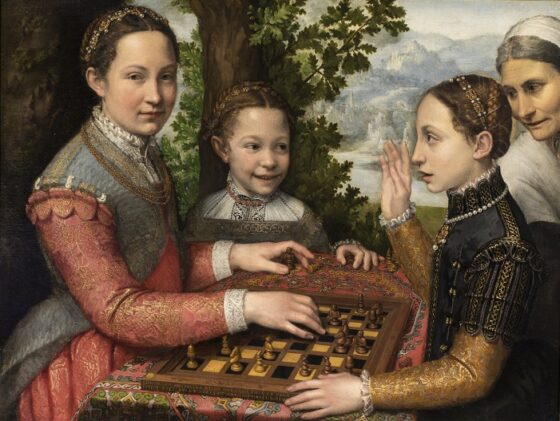 Michelangelo also praised her work for its depiction of emotion. The Rijkmuseum Twenthe in Enschedé has brought together over half of Anguissola's oeuvre, illustrating her early years, the time she spent at the Spanish court, and her final years in Italy. Until June 11. Website
Let's talk about sex – and consent
Queen's English Theatre Company in Amsterdam presents a reprise of Endless Second, a play by Theo Toksvig-Stewart about sex and consent in a relationship and how lines become – literally – blurred one drunken evening and how the resulting rape affects the lives of the two young people involved. March 23, 25, 26 and 27. Website
Step into Escher's world in The Hague
125 years ago graphic artist Maurits Cornelis Escher was born at what is now the Princessehof museum in Leeuwarden (which has a charming permanent exhibition about him in the cellar) but it's The Hague that has bagged the celebratory exhibitions. The Kunstmuseum is hosting A different world (until September 10) which combines Escher's prints with the installations of Belgian duo Gijs Van Vaerenbergh, while Escher at the Palace honours Escher's teacher and mentor Samuel Jessurun de Mesquita (until October 1).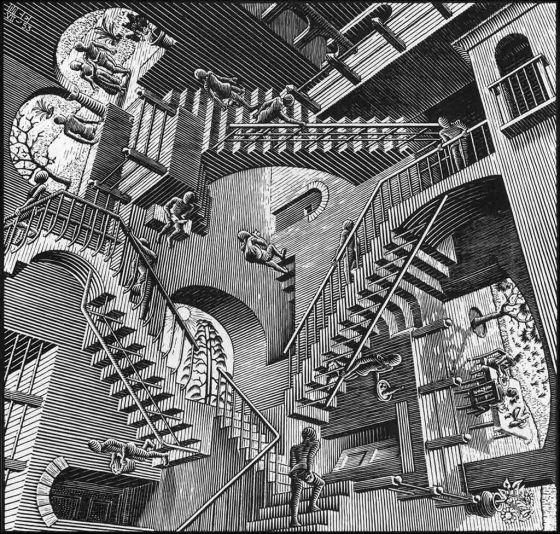 Just like Escher, also at the Palace concludes the series, with modern day artists' interpretations of such favourite Escher themes as eternity, infinity, illusion, metamorphosis and repetition (until March 24). Website
Seek out the science models
When collector Joris Loudon decided the world of modern art had become too prentious to his liking he turned to the scientific models of the 19th century. A world of artistry in a variety of materials opened up to him. Some 250 of the objects in his collection have now been transformed by Italian artist Salvatore Arancio who added sound, light and video to turn them into something more than – already very beautiful – educational objects. Surreal Science is on at the Teylers Museum in Haarlem until September 3. Website
Follow the thread
Guest curators Karim Adduchi and Tess van Zalinge dived into the Amsterdam Museum's huge collection to costumes and textiles to create Continue This Thread. In an age of brand names, they were excited to find a anonymous portfolio containing 97 intricate crochet samples, much of it baby or doll-sized clothing that showcased the creator's talent and suitability for marriage, but was most likely never worn.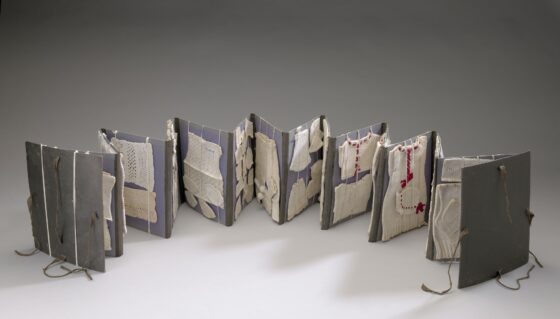 The maker has since been named as 'Bregje' and her work is now sharing the limelight with contemporary artists who are adopting 'old fashioned' techniques such as embroidery, knitting and crocheting and making them their own. Until September 3. Website
Thank you for donating to DutchNews.nl.
We could not provide the Dutch News service, and keep it free of charge, without the generous support of our readers. Your donations allow us to report on issues you tell us matter, and provide you with a summary of the most important Dutch news each day.
Make a donation