From Dickens to dance and a dress: 13 great things to do in December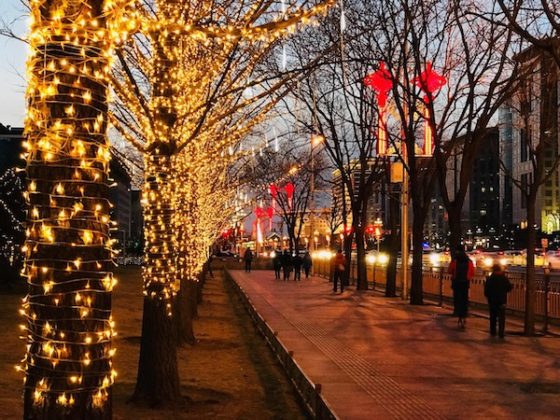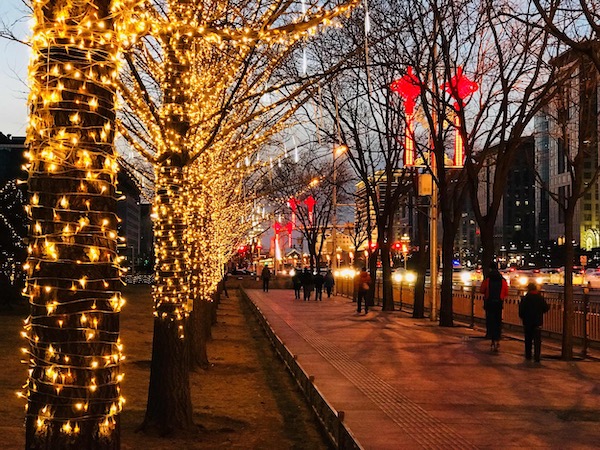 Ho ho ho, and a bottle of bubbly: December is here and we're of good cheer, rhyming away for Sinterklaas and ordering the turkey for Christmas, or scouring the internet for a cheap break in the Brazilian jungle. From party animals to people a cattle prod couldn't force into a festive gathering, there's something for everyone this month.
Go to Piet school
Sinterklaas is a welcome house guest just about everywhere these days be it a humble hovel or an imposing pile. We're leaving the hovel to one side and go with grand Slot Assumburg in Heemskerk where children can indulge in all kinds of Sinterklaas-related activities, like having a peep in the pepernoten bakery, learning how to be a Piet in Piet school and lots more, including meeting the great man himself. Yes, parents, there's a bar. Until December 4. Website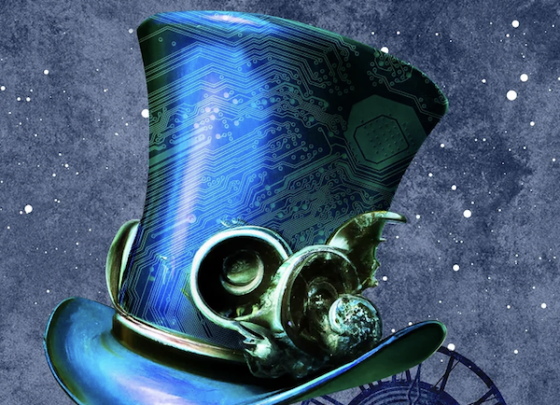 Begin with Dickens
We'll start with the biggest Christmas bah humbug turned bountiful bore of them all, Ebenezer Scrooge. 'Marley was dead, to begin with,' Dickens wrote in 1843 and even he couldn't have imagined we'd still be wanting to hear the rest in 2022. The Orange Theatre in Amsterdam obliged and presents a rollicking Christmas Carol but you'll have to hurry or all tickets will be gone. December 2-11. Website
And continue with Dickens
Deventer is welcoming back all the Dickens characters it has been sorely missing for the last two years. The town's Bergkwartier is lovingly turned into a version of 19th century London but with a different kind of pea soup. Say hello to Nicholas Nickleby, avoid Uriah Heep, have a chat with Mr Pickwick and check your pockets if you bump into the Artful Dodger. There's 950 (!!) characters roaming the Deventer streets. December 10 and 11. Website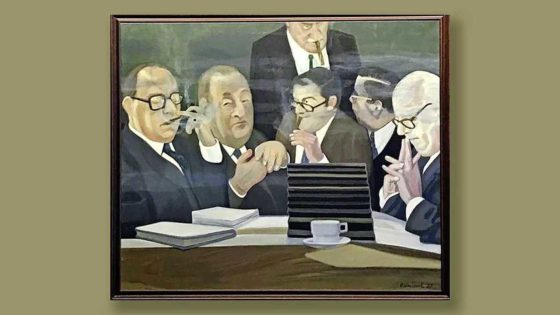 See Rein Dool's drawings, they're smoking
A painting of 'cigar smoking old men' which so annoyed a few female staff members at Leiden University that it was removed (and then reinstated) has had the welcome effect of putting painter Rein Dool (98) back in the spotlight. The Dordrechts Museum is currently exhibiting a collection of his best drawings. From December 11. Website
Catch the Seagull
'De ene wil een ander maar die ander wil die ene niet. De ander wil een ander, maar die ene heeft verdriet', (he/she is into you but you are not into them while you are into someone who is not into you) goes a song by Dutch artist Ramses Shaffy. It's the Seagull in a nutshell. The Leiden English theatre is taking Chekhov's play on a tour of Leiden and Amsterdam this month, with an international cast playing the star crossed lovers who make each other's lives a misery in the Russian countryside. December 2,3 and 4 in Leiden and December 9 and 10 in Amsterdam. Website
Buy a bauble
The Vesting Bourtange, a centuries old fortress in Groningen which began life during the 80 Years War makes for an interesting visit in itself but is also the picturesque backdrop for a Christmas fair. The whole fortress will be lit up, there will be Glühwein and baubles and bits for sale by over 100 vendors.  December 3, 4, 10, 11, 17 and 18. Website
Dance through the seasons
The Dutch National Ballet premieres a new work by British choreographer David Dawson based on Vivaldi's Four Seasons. The changing of the seasons represents  'the journey of life', Dawson says, encompassing everything human beings experience on the way, from joy and love to fear and loss. Tickets for the first three performances were selling quickly at the time of writing so get your ballet pumps on. December 8-16.  Website
Dream of the wedding that never was
The Palmhout wreckage found off the Wadden island of Texel in 2010 is still yielding treasure. The 17th century ship, which still hasn't been named, contained numerous luxury items, including a silver goblet, a spectacular decorated lady's table mirror and numerous items of clothing, including a very snazzy dress. Just recently, a second dress was found, made of silk and decorated with small silver love knots. That dress, for which a bride may have waited in vain somewhere, is now on show along with all the other permanently exhibited finds at Texel's Kaap Skil museum. Website
Commune with a plant
Smart Hybrid Forms, on at the Amstelpark in Amsterdam, not only explores the relationship between plants and technology but also between human beings and plants and not by chatting to them. At the Exitation Station you can 'enter the plant's sensory system' by touching it. Visitors have even reported 'playing music' on a small olive tree. Until January 22. Website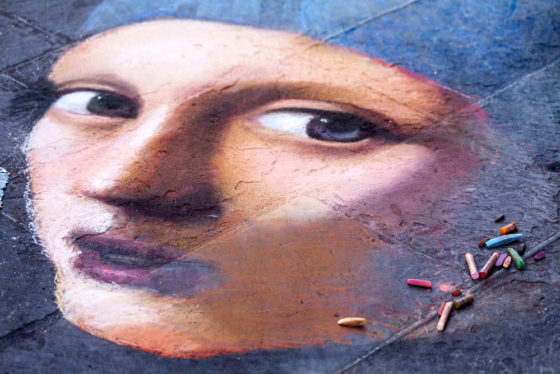 Make your own Girl with a Pearl Earring
If you are looking for a jolly family activity during the holidays why not make a Girl with the Pearl Earring? She is leaving her usual spot at the Mauritshuis to take up residence at the Rijksmuseum in February and the museum is looking for replacements. Anything goes, from toilet rolls to pine cones, just don't deliver your handiwork to the museum because it wisely only accepts photos.  Until the Girl comes home. Website
Bring a torch to the Festival of Light
The Amsterdam Light Festival kicks off in Amsterdam this month, with 20 international artists lighting up canals and streets in the capital with their installations. The route can be enjoyed from the comfort of a boat (but it will cost you), by bike and on foot. Don't bother trying to find a free map of the route. There is not one. Just follow the crowds. Until January 22. Website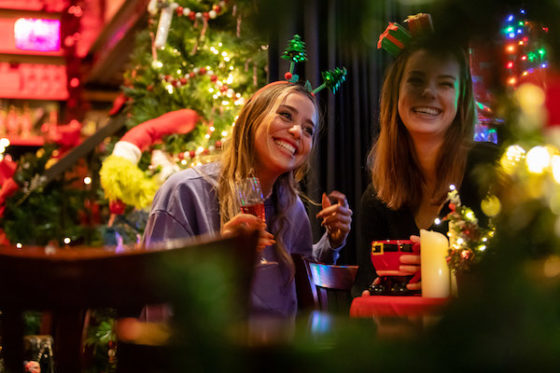 Have a Bad Santa on me
Comedy club Boom Chigago in Amsterdam has opened up its pop-up Christmas cocktail bar with plenty of seasonal combos so dig out your ugliest sweater and head for the Rozengracht. Until December 27 (including Christmas) Website
Don't miss Cabaret
A reminder that the Queen's English Theatre Company in Amsterdam is continuing its run of Cabaret into December. 'Both uplifting and chilling, Cabaret narrates interwar Berlin's transition from permissive to oppressive and its devastating consequences for the Jewish and LGBTQ+ communities living there. A highly original and beautifully produced production'  – that is what we think but please check it out for yourself. December 14 -18.  Website
Thank you for donating to DutchNews.nl.
We could not provide the Dutch News service, and keep it free of charge, without the generous support of our readers. Your donations allow us to report on issues you tell us matter, and provide you with a summary of the most important Dutch news each day.
Make a donation