Flash in the PAN? Art fair opens for 'unshowy' Dutch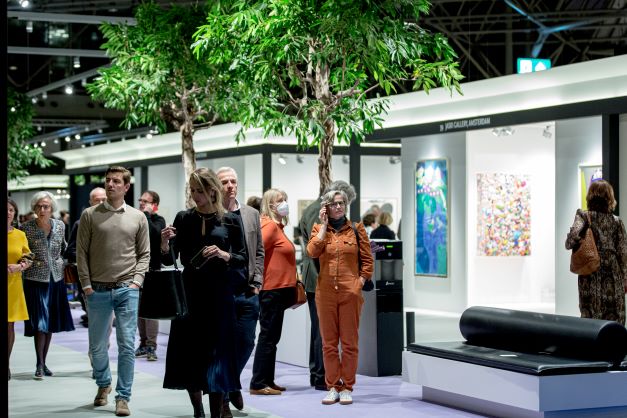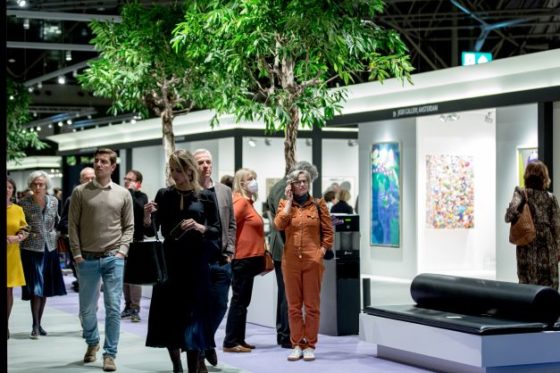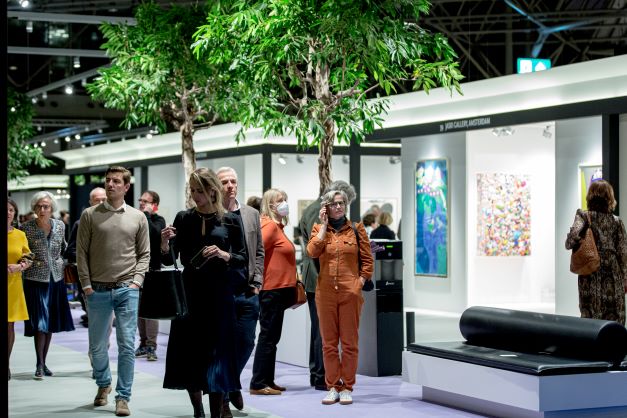 Consumer confidence is at a historic low, political coalitions are shaky, inflation is soaring…and the PAN Amsterdam art, antiques and design fair is opening its 35th show. But Mark Grol, managing director of PAN Amsterdam, believes that although collectors are influenced by emotion, the art market is surprisingly resilient.
'Real art collectors buy even more in difficult times,' said Grol, former managing director of Sotheby's in the Netherlands. 'More things come to the market because people sometimes have to sell.
'The three Ds for people to sell – death, divorce and debt – will always happen. In a crisis or recession, you can imagine more debt. And the real collectors will keep on buying. Sometimes prices grow less fast but there's always a market for good quality art.'
The art fair, held at RAI Amsterdam from Sunday 20 until Sunday 27 November, costs €20 for an online ticket and is expecting 35,000 visitors. It will display authenticated art, antiques and furniture from 125 dealers, plus a programme of talks. Grol said that despite last year's show coinciding with winter coronavirus restrictions, people still purchased art.
'At the beginning of the Covid period in March 2020, the art market stood still,' he recalled. 'There was not a financial crisis but a mood. People were just scared. In November 2021, there wasn't a financial crisis. Now, at the art fair, we have never had as many participants. People are curious about what will happen with recession but the real collectors are unfazed.'
As if to prove his point, last week, a stellar art collection owned by the late Microsoft co-founder Paul Allen sold for a record $1.5 bn, while Grol recalls a $200 million Damian Hirst auction at Sotheby's London in 2008 on the same day that Lehman Brothers collapsed. 'There's a recession coming, but if you have quality, it will always keep its value as long as the mood is not bad,' he said.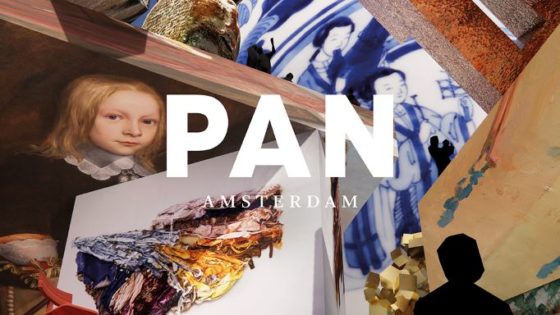 There are, however, several reasons to buy art because you like it and not as an investment: owning, buying or selling art is treated as tax exempt in the Netherlands if it is for the love of art rather than a cash gain. But also, Grol said, art is for seeing.
'To be honest, you shouldn't buy art as an investment – you should buy art because you like it,' he said. 'If you have good taste, you do a lot of research and build up a nice collection, you can definitely make some serious money.
'But people who ask: "What is the best return on investment?" aren't art buyers. They just see it as a commodity. It's fine to buy art if you have your portfolio of real estate, stocks and shares and a couple of percent of your investments in art. But it's only when you really like it that you enjoy that.'
Gold Rolls 
He said, however, that in the 'unflashy' Netherlands, an art collection is a socially acceptable way of displaying your wealth because you are also demonstrating your good taste.
'I had an art gallery in Hong Kong in the nineties and the difference between the Dutch and Hong Kong Chinese was interesting,' he said. 'If you drive a big, golden Rolls Royce in the Netherlands, people will spit at your car because you are a show off and they assume you are doing something dodgy. What the Chinese and the Americans might think is: if you drive a gold Rolls Royce, you must make a lot of money so your business must be good.'
He added: 'The Netherlands is a very wealthy country, there are a lot of art collectors, but people are less showy. The Dutch are connoisseurs, buying because they like it – not because everybody has to have a Banksy.'
The PAN Amsterdam art fair and podium programme preview on 19 November
Thank you for donating to DutchNews.nl.
We could not provide the Dutch News service, and keep it free of charge, without the generous support of our readers. Your donations allow us to report on issues you tell us matter, and provide you with a summary of the most important Dutch news each day.
Make a donation