Treat dance like the arts and culture, says Amsterdam's night mayor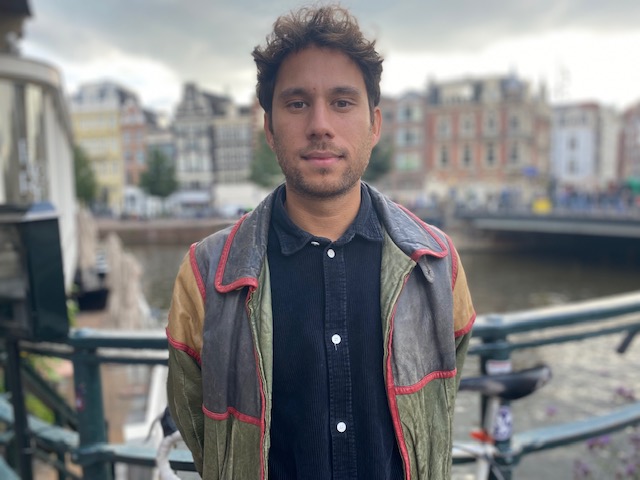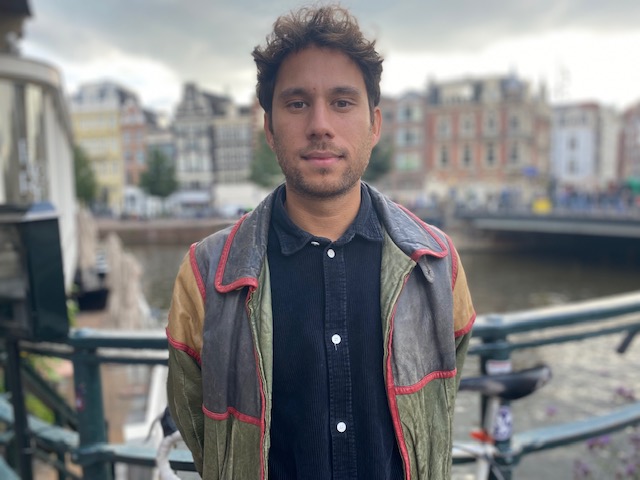 As the world's biggest electronic musical festival kicks off in Amsterdam, Lauren Comiteau sat down with the city's night mayor to discuss the ups and downs of possibly the best job in the world.
Amsterdam's night mayor Ramon de Lima is on a mission: he wants the city's nightlife to be accorded the same status as its art and culture.
Let's backtrack a minute. Yes, the city actually has a night mayor, the first in the world dating back to 2003 (although then it was in the form of a collective, aptly named The Night Watch after Rembrandt's masterpiece). He's not exactly a politician; he has no decision-making powers. But as an independent player who has to navigate the competing interests of politicians, promoters and the populace, he certainly isn't lacking in political skills.
As the city's seventh nachtburgemeester, having been appointed after the last (elected) night mayor stepped down, this 30-year-old self-described 'spokesman of the night' is using his discretionary powers to focus on the grass roots club scene, where he says today's young night time talent is being nurtured into tomorrow's generation of culture makers.
A producer and project manager by day and a former club owner to boot, he points to Carista, who honed her DJ skills on the Amsterdam circuit and is today one of the city's biggest cultural exports.
'My focus is on the parts of nightlife that need help now—the nightclubs that have their own programming and are creating but struggling because they can't pay rents, the underground initiatives that need more recognition, the artists who don't have places to play,' he says. 'They are vital for the city's infrastructure. Of course, I'm always here for the bars and the restaurants and the more established clubs. But I have to choose my battles.'
Inclusive and safe
De Lima sees his job as making sure Amsterdam's nightlife is a vibrant, inclusive, diverse and safe scene. By safe, he's not talking about drug use or fire safety. The daytime politicians deal with that. But by working with them and everyone else who has a foot in the club door, de Lima wants to create an atmosphere where everyone on the dance floor feels free from discrimination, whatever their race, sexual preference or dance style.
'Of course, nightlife has its downsides, but it's also a place where young kids are organizing events and forming their identities,' he says. 'It's a place where you get inspiration, a place where people meet. It can be a safe space for people from minority communities or for people who haven't yet come out of the closet. So, the night has great value culturally, but also socially and economically, and that's something the city is interested in.'
Big business
Nightlife is indeed big business: it generates €63 million annually from the 1.5 million visitors who take advantage of Amsterdam's after dark activities alone. That translates into 5,000 jobs for locals.
But during the early days of Covid—which coincided with de Lima's tenure—when nightlife was the first to be shut down by national government curfews and closures, its importance was duly noted by locals, including Amsterdam's daytime mayor Femke Halsema, who pointed to the positive effects nightlife has on the mental health of the young.
'They underestimated what closing nightlife means to young people and just shut it down without any perspective or support during the whole pandemic,' says De Lima of the national government's Covid policies.
'I understand the closures; the world was in a pandemic. But when everything opened up again, nightlife remained closed, even when the Formula 1 and football matches in sold-out stadiums were allowed again. It was so unfair and hurtful for the whole community and for nightlife itself.'
Fragile
While Amsterdam's nightlife is back, de Lima says it's still fragile. Finding affordable space for clubs in the city centre is as difficult as it is for residents (with the added burden of zoning regulations). De Lima is working on it.
He's also disappointed that more advantage wasn't taken to create a new and improved nightlife once it reopened. 'Not much has changed since the pandemic,' he says. 'Maybe that's a good thing, it feels so familiar. But it's also sad because what I found so interesting about being on hold was thinking about how we could do better, how we could change the way we think about night culture. I'm not sure we succeeded in becoming better.'
But he's trying. He points to his Club Ethics programme, of which 13 of the city's clubs—including the long-established Melkweg and sometimes trouble spot club AIR—are currently participating. 'We train club staff—from directors to runners—how to create policies to make their dance floors more inclusive and safer. It took years to create this project with lots of research, round tables and conversations with club owners, visitors and experts. I'm so proud it's finally up and running.'
His other great achievement? The city's Night Vision. Titled The value of the wee hours, this independent research paper conducted on behalf of the city sets out the worth of nightlife socially, culturally and economically.
'Now it's it in black and white that the city of Amsterdam values night culture and wants to protect it,' de Lima says. 'That's a great foundation to build policies that protect nightlife and create an environment where nightlife in Amsterdam can bloom.'
Live music
With the study having found that Amsterdam's offerings of cultural venues per 10,000 inhabitants is comparable to Berlin and even higher than Tokyo's and New York's, it does indeed seem something worth protecting.
And the biggest part of the city's after dark activities? Live music and electronic dance music. That includes the Amsterdam Dance Event (ADE), the world's largest electronic music festival which gets underway on Wednesday. 'It's the kickoff of the new club season,' De Lima says enthusiastically of the 5-day event, 'the moment when people go from partying outside to inside.'
He'll be there, mixing business with pleasure. 'I'll be attending conferences, networking, swapping stories with the world's other night mayors,' he says, 'and I'll be partying, of course.'
Thank you for donating to DutchNews.nl.
We could not provide the Dutch News service, and keep it free of charge, without the generous support of our readers. Your donations allow us to report on issues you tell us matter, and provide you with a summary of the most important Dutch news each day.
Make a donation