Go to the office and use hot water bottles: readers' energy saving tips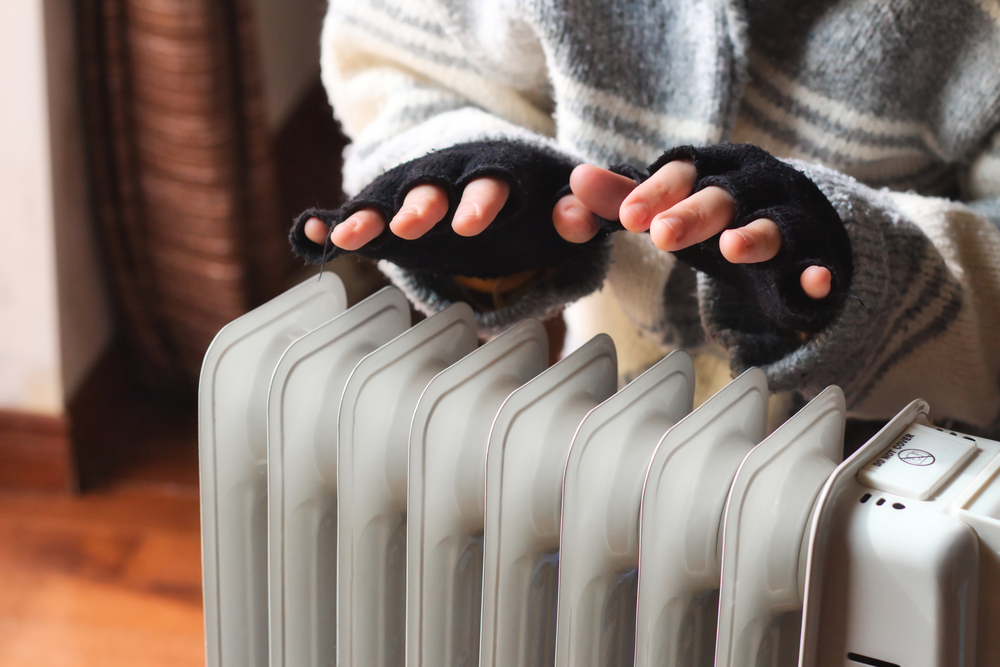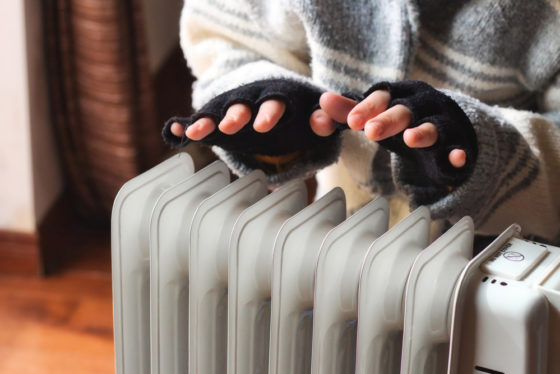 Last week, energy firm Eneco said its customers had cut gas consumption by up to 25% since September 21, so what have Dutch News readers been doing to keep their bills as low as possible?
The weather has been fairly mild recently, and most of you have not yet put the heating on. Hot water bottles and blankets, and working at the office, are popular too. But many of you also say your rental apartments are badly insulated and some of you are facing major hikes in your monthly payments. Here is what you told us.
Ishita, who lives near the Olympic stadium in Amsterdam has started going into the office in Hilversum four or five days a week, rather than two to save money.
'I plan to do so through the winter because it helps both with team collaboration and keeping those energy bills under control. I've also put the heating on for few hours and put the temperature down from 20 degrees to 18.5,' Ishita said.
'This will be my third winter in the Netherlands and while I always thought of being conscious about my energy consumption, it was never before a key consideration for coming into work!' 
Insulation
Reader Maurice said he and his wife are trying not to use the gas central heating system in the 1980s housing block where they live, partly due to its 'questionable' insulation.
'There are a lot of lovely warm clothes to be found in thrift stores all over this affluent city,' said Maurice, who works in music. 'It's a small sacrifice isn't it, wearing more clothes at home and keeping the heating off?'
Stuart lives with his partner in an apartment with a D energy label in Maarssen, and has not put the heating on for some time either.
'We do not think that people need to have the thermostat on at 19 or 20 degrees to be comfortable,' he said. 'Wearing a sweater, closing the curtains to cut down on drafts, or wearing slippers helps a lot.  Same with sitting on the sofa with a blanket. And when it comes to bedtime you have double thickness duvets and electric blankets to keep warm.'
'I think there may be lots of people who just haven't turned the heating on yet but that doesn't mean we are cold or poor,' he says. 'It just means that we don't want to spend a lot of money on gas.'
City heating
Daniel's home is equipped with a city heating system and he has not put it on this winter either. 'The worst thing that can happen is we run out of gas because its an unexpectedly long and cold winter and European citizens start putting pressure on their governments to abandon Ukraine in order to go back to Russian gas,' he says.
'For the same reason I have also been trying to reduce my electricity consumption and already got it down from 360 kWh to 288 a month. Heat is a luxury that we can easily replace with blankets and hot water bottles. Its the least we can do for the people in Ukraine.
Daniel says his bigger concern is what will happen when he moves into the house he has bought in January or February next year – which has gas-fired heating. 'I suspect that I am in for a price shock when that happens,' he said.
Stress
Reader Édouard lives with his girlfriend in Amsterdam in a poorly-insulated apartment from the 19th century and his fixed term contract for energy expires this month. 'Instead of €110 per month we will be paying €495,' he told us. 'Our salaries are not increasing by that much, so it is an enormous source of stress.'
Édouard, a company lawyer, has now started going into the office every day while his girlfriend will also work away from home more often. They have turned down the thermostat to 18.5 degrees and occasionally use a small electric heater provided by their landlord.
'I am aware that we are not the one who will suffer the most but the increase is still crazy,' he said. 'We come from France where people are used the state intervening to protect against this kind of increase… even if most people don't realise it will be paid for by higher taxes.'
Washing
Taryn lives in Aalsmeer in a house with an A energy label but has been taking precautions nevertheless. 'We have not yet turned on the heating as our home has remained a comfortable 17 degrees,' she says.
'When it gets too chilly we turn on a heater for maybe one hour max in the living room. It's a simple ventilator heater which blows hot air. We sit with blankets on the couch. When we go to bed we have hot water bottles.
Double glazing delays
Another reader, who lives in a house in Eindhoven, said she has installed roof insulation and turned down the thermostat to 18 degrees but is still waiting for the double glazing she ordered to be delivered.
'We are facing huge delays,' she said. 'The new time they have given us is six months later than we had asked for.'
Marie, who lives in Amstelveen, told Dutch News her household had not used any heating in September and that she has set the thermostat to 15 degrees at night and 17 during the day.
'Our rental apartment has a D energy rating, mostly due to the lack of insulation in the walls,' said Marie, who lives with her partner and works from home for a consulting firm. 'I'm hoping to be really stingy [on the heating] at either end of the real winter, when we'll have no choice but to use more heat.'
Smart technology
Tom, an online editor for an IT company who works from home, says he started looking at his electricity usage in 2020 and began using smart home technology to help cut his bills.
His tips include using a laptop instead of a television to watch movies, relying on electric heating instead of gas and installing smart plugs to control pretty much anything so nothing is on standby over night anymore.
Tom has also started experimenting with an outdoor infrared heater to see if it can replace his other electric heaters because it uses less electricity. 'I got it just yesterday so early days, but so far works brilliantly even though it is as ugly as hell,' he said. 'But I can live with that.'
Thanks to all readers who contacted us.
Thank you for donating to DutchNews.nl.
We could not provide the Dutch News service, and keep it free of charge, without the generous support of our readers. Your donations allow us to report on issues you tell us matter, and provide you with a summary of the most important Dutch news each day.
Make a donation