Justice minister slams wokeism, extreme right and conspiracy theorists in democracy speech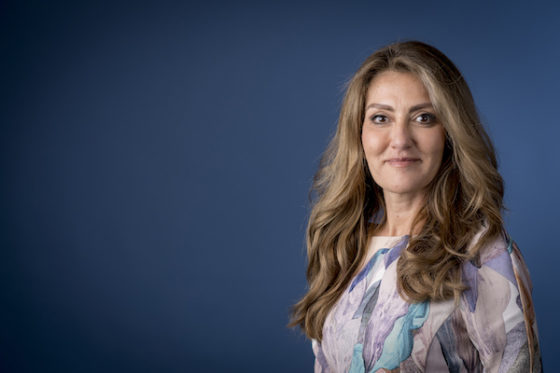 Justice minister Dilan Yeşilgöz-Zegerius has slammed wokeism, extreme right-wing politicians and conspiracy theorists as a threat to Dutch democracy, in a speech in Amsterdam.
The justice minister said that the government's own 'large mistakes' in dealing with gas damage in Groningen and in the childcare benefits affair that felled the last administration, have created a chasm between rulers and people, but named two new 'threats' to democracy.
In the annual HJ Schoo reading on Monday night, she said government failings and serious criminality are not the only challenge to Dutch society: wokeism, fake news and extreme politics that feeds on conspiracy theories are others.
The minister named far-right founder of Forum for Democracy Thierry Baudet and the splinter Van Haga Group explicitly, but also defended the anti-woke right to cause offence – and for words to be met with words, not threats or a legion of campaigners turning up at a minister's family home.
Yeşilgöz claimed 'systematic feeding of mistrust and anti-government sentiment' by extremist movements has become a threat in itself to modern Dutch society, supported by social media fuelled by likes and hidden commercial interests.
'People who go far beyond the boundaries, and try to achieve their goals with intimidation and violence, who misuse their right to demonstrate – a huge good in a democracy – who create dangerous situations on motorways, seek out and intimidate politicians at home to force them to change their policies,' she said.
She named far-right politicians as another threat. 'Without batting an eyelid, politicians are questioning our judges' independence,' she said. 'Thierry Baudet, retweeted a video where police officers were called "fascists" 12 times, and has expressed open hatred of Jewish people online. The dog whistle has been swapped for a complete wind orchestra.'
Facebook
She criticised Facebook and social media companies for algorithms limiting what people see, and – she said – promoting division and hidden commercial interests. 'A scandal generates attention, and attention means brand awareness, likes, power, money and votes,' she added. 'This has become a revenue model for parties such as Forum and the Van Haga Group, which no longer have any real agenda. Just like the woke movement, they mostly draw inspiration from the United States.'
The minister also called out so-called wokeism, saying that 'tolerance is the basis of democracy' and claiming over-sensitivity was leading to self-censorship and a muffling of the 'oxygen' of open debate.
'Our free society needs open debate – that's our oxygen,' she said. 'Open debate, where you fight words with words, where arguments determine whether or not you are right, and not the length of your toes. Man or woman: I'd say, grow a pair of balls and find some resilience. In an open society, you need to have a thicker skin because there might simply be opinions or facts you'd prefer not to see or hear.'
Relationship therapy
She said that government and the people need to go into 'relationship therapy' and called on the Netherlands to defend its democracy – not necessarily by 'disrespectfully' flying flags upside down, but by governing better and 'staying sharp' to threats and acting and speaking up.
'If enough people are prepared to be heroes,' she said, 'then we will have – dare I say it – herd immunity.'
Thank you for donating to DutchNews.nl.
We could not provide the Dutch News service, and keep it free of charge, without the generous support of our readers. Your donations allow us to report on issues you tell us matter, and provide you with a summary of the most important Dutch news each day.
Make a donation