Balenciaga – the master of couture who seeded fashion's love affair with black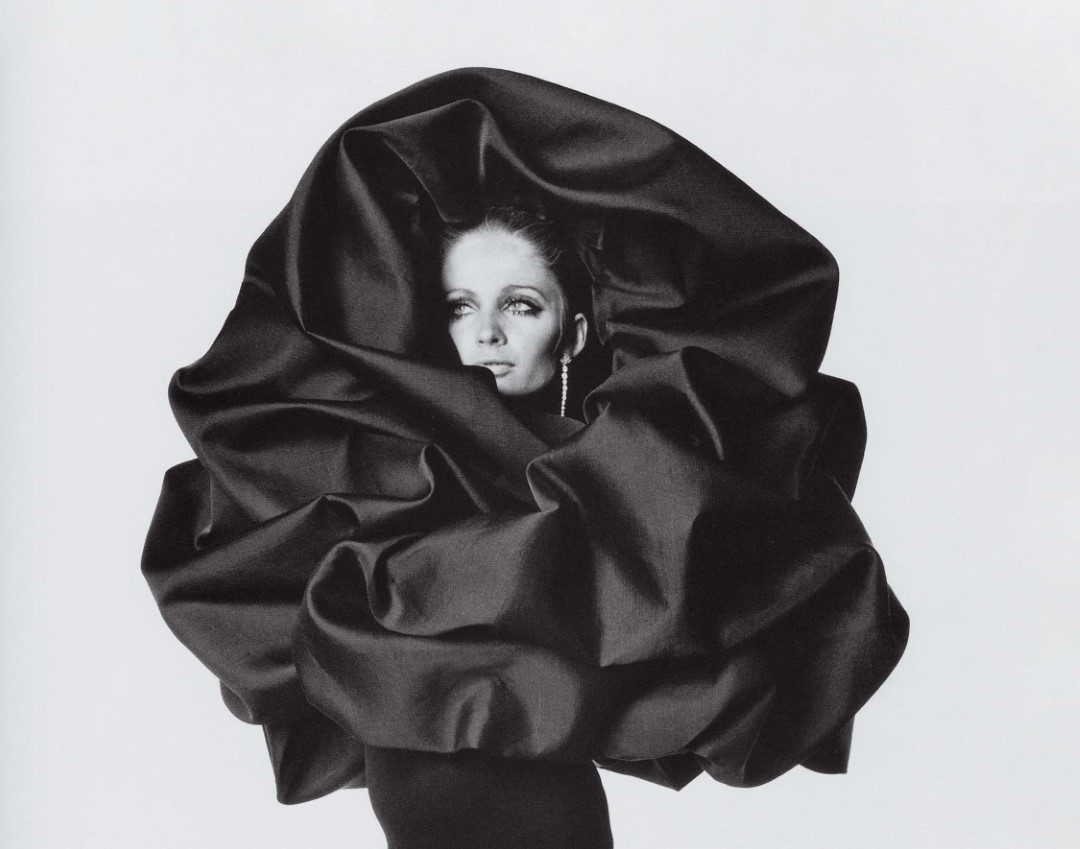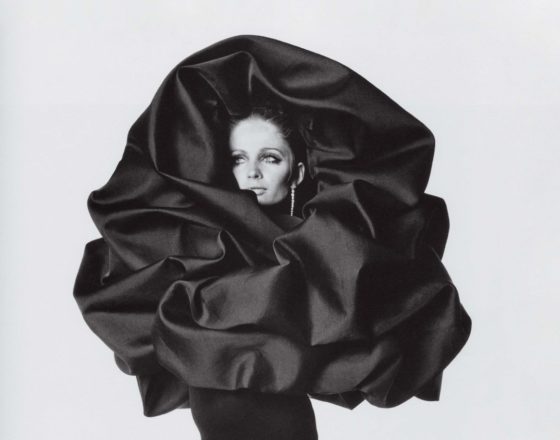 Cristóbal Balenciaga's extraordinary dress designs resculpted the female body and made black a mainstay of international fashion. Balenciaga in Black at the Kunstmuseum Den Haag tells the story of his most iconic pieces.
Couturier Cristóbal Balenciaga famously claimed that his designs could work magic. 'A woman has no need to be perfect or even beautiful to wear my dresses,' he said. 'The dress will do that for her.' A Balenciaga gown conferred confidence and elegance, and the most glamorous and influential women of his era flocked to be fitted by him − Grace Kelly, Ava Gardner, and Jackie Kennedy among them.
Marking the 50th anniversary of Balenciaga's death, the largest collection of his work ever exhibited in the Netherlands will be on display at the Kunstmuseum Den Haag when Balenciaga in Black opens on 24 September. The exhibition, a celebration of the striking black designs the Spanish couturier is best known for, has already showed in Paris and Texas. It features over 100 showpieces from the collections of Maison Balenciaga and Palais Galliera, Paris's fashion museum, allowing visitors to admire the workmanship and luxurious fabrics of his iconic designs up close.
A future in fashion beckoned Balenciaga from the beginning. His mother was a seamstress, so he saw from a young age how a garment was created. By age 12, he was an apprentice tailor, impressing distinguished clients and progressing to more prestigious establishments where he learnt quickly and displayed prodigious talent. By 22 he had opened the first of a series of fashion houses in San Sebastián, a resort on the north coast of Spain close to his family home in Getaria.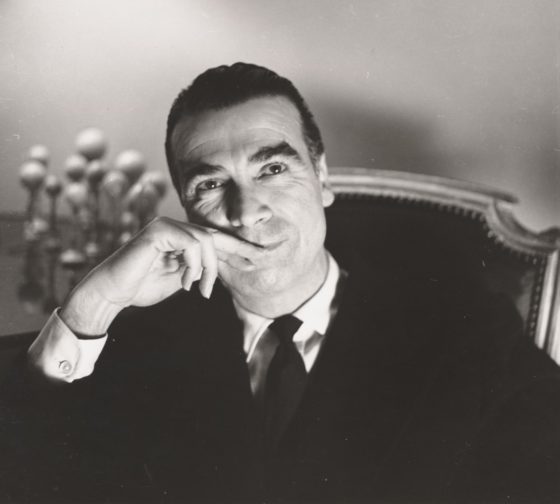 When in 1936 the Spanish Civil War forced the closure of his stores, he relocated his business to Paris, where he stayed until 1968. Here he mixed with the good and the great of fashion: Christian Dior, Coco Chanel and his dear friend and protégé Hubert Givenchy.
Despite the move, his designs continued to draw on his Spanish heritage, evoking the capes and cropped jackets of the paso doble, the flamboyance of flamenco and the lace mantillas and full skirts of traditional formal wear. But some speculate that it was the despair at losing his colleague and partner Wladzio D'Attainville in 1948 that drained the colour from his designs. Yet this non-colour was to breathe unexpected life into his work, creating the startling silhouettes that became Balenciaga's hallmark.
'It was a daring type of woman who would choose his designs,' Madelief Hohé, curator of Balenciaga in Black told DutchNews.nl. 'It was not the traditional focus on hips, waist, breasts, shoulders – he would make designs that would stand apart from your body. The design itself was often sculpture-like and would not obediently follow your body line.'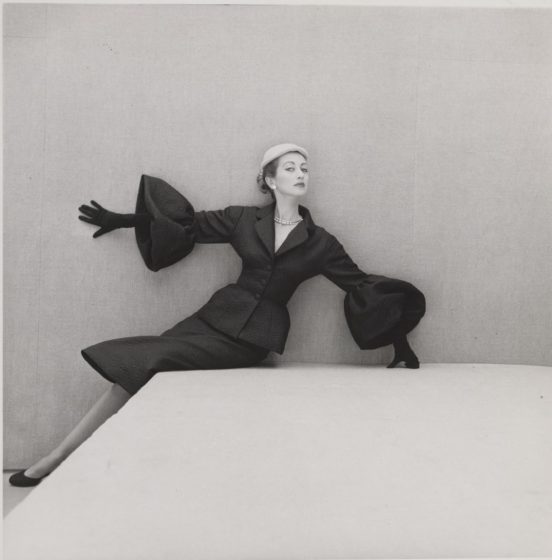 Voluminous structures creating space between the body and the clothes gave women freedom of movement and meant that Balenciaga's designs flattered clients of all ages and shapes. 'You didn't have to have a perfect body,' Hohé explains. 'He liked that you had a normal body.' New shape trends were born: the barrel line, the balloon, and the sack dress, dwarfing the female figure and cutting a dash on the catwalk.
To achieve these outspoken forms, Balenciaga needed innovative materials. 'If there was a fabric that didn't exist, he made sure that it would be there by working with the textile companies,' says Hohé, giving the example of kazar and zakar, fabrics which were designed especially for him and were light but stiff and strong. 'It gave him the freedom to introduce new forms into fashion.'
Balenciaga's wide use of black also permitted an exploration of texture. In the inky light of the exhibition, the mix of materials – from chunky quilted cloqué to intricate lace and beading – showcase the designer's extraordinary range and his sensitivity to touch and light.
'For me, being Dutch, it really feels like he made the most of the playfulness of using just one colour,' says Hohé. 'If you look at our 17th century paintings, a lot of noble people used to be portraited in just black, but there were so many different blacks. They were masters of combining different textures: glittering, velvet, silk… In that way, Balenciaga also played with the black, and I think that's a very interesting aspect, that by limiting yourself to one thing, sticking with one colour, it gives you so much freedom − and he really was a master in doing that.'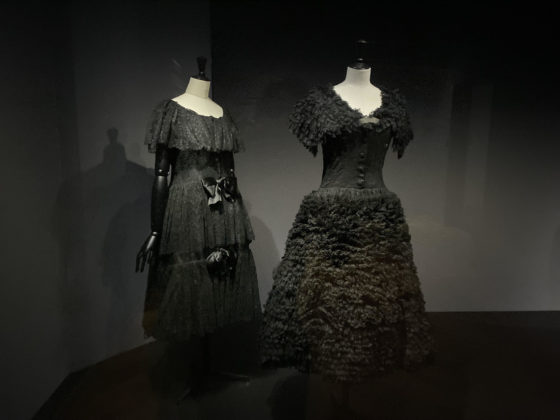 Today, under the creative direction of Demna Gvasalia (1981), black still dominates Balenciaga's look book. Though the label has now also made a name for itself in streetwear, Balenciaga still holds its own in couture, with celebrities such as Lady Gaga and sisters Kim Kardashian and Kendall Jenner choosing the brand's bold creations for red carpet events.
In other fashion houses too, Balenciaga's legacy lives on, particularly in Japan. Comme des Garçons and Rei Kawakubo share his love of volume and sculptural design, while Yohji Yamamoto designs mostly in black.
Cristóbal Balenciaga was last seen in public in 1972 at the funeral of Coco Chanel. She understood more than anyone the superiority of his work. 'Balenciaga is the only one of us who is a true couturier,' she once said. 'The rest are simply designers.'
Balenciaga in Black runs from 24 September 2022 to 5 March 2023 at the Kunstmuseum Den Haag.
Thank you for donating to DutchNews.nl.
We could not provide the Dutch News service, and keep it free of charge, without the generous support of our readers. Your donations allow us to report on issues you tell us matter, and provide you with a summary of the most important Dutch news each day.
Make a donation