You can pry the handlebars from my cold dead hands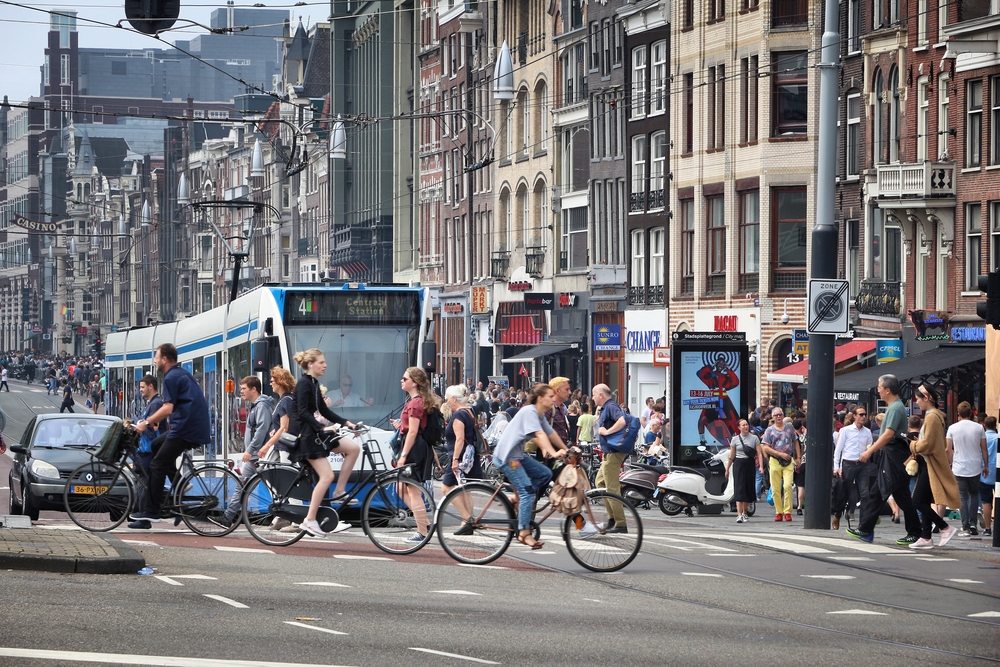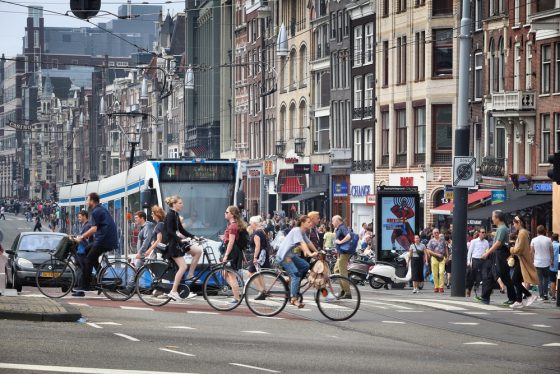 Our regular columnist Molly Quell annoyed Dutch cycling enthusiasts when she mentioned Amsterdam cycling culture on Twitter, and she sees some parallels with politics in her homeland. 
I made the mistake recently of tweeting about cycling in Amsterdam. Specifically, an off-handed joke about how absolutely unhinged cyclists in the country's capital are, after I watched a young woman career through an intersection against the red light, cutting off an Albert Heijn delivery truck, while balancing a beer crate on her handlebars.
It is, of course, common knowledge that residents of Amsterdam behave as though they are god while on a bike. Any Amsterdammer will readily admit cyclists in their city have no regard for rules, norms or the personal safety of anyone around them. Any Dutch person who is not from inside the A10 ring will bitterly complain that those people cannot doe normaal.
So I was surprised to witness Dutch Twitter having a full meltdown about my fairly well-worn joke.
Some of the rabidness of the response is because I had the audacity to be born in a country other than the Lowlands. But many, many people were deeply triggered by the mere mention that cyclists should not blow through red lights, cycle on the sidewalk, cut off delivery trucks or generally act like hooligans.
The fervor of the defense of any and all Amsterdam cyclists reminded me of a topic of discussion from my country of origin: gun rights. Actor Charlton Heston once famously said you could pry his gun from his 'cold, dead hands' and some segments of the Dutch population seems to think you can take their total and complete road domination the same way.
The reality is the Netherlands has some of the best infrastructure in the world (though Copenhagen is usually the city that tops the list of best cities to bike it.) The safety of cyclists in Amsterdam has very little to do with their own personal desire to live however, and much more to do with intense investment in urban design and planning.
As with gun rights enthusiasts, any mild critique leads to shouting, whining, whatabouting and behaviour generally as irrational as their cycling performance. 'We have to cycle on the sidewalk because tourists take up the bike lanes,' I was told. I suppose that may be true near Centraal Station but in Oost, the only tourists you see are lost.
'It's not us natives, but the foreigners who cause all the bike accidents,' they claimed.
I have my doubts that the two cyclists on stadsfiets who I watched collide one afternoon after each refusing to yield were not born and raised in this country. Especially when they promptly started wishing typhoid upon one another.
'You idiotic American! Don't you understand the roads are safer here than in your shithole country?' While this is also true, I'm not sure why you'd want to make such a comparison. Having better roadways than Belgium or a better sense of humour than the Germans isn't much of an accomplishment. The downside of zesjescultuur was on full display.
Look, I had to suffer through the full rigours of getting a Dutch driving licence a few years ago and I know this country has laws regarding bicycle behaviour. Traffic lights apply. Cycling on the sidewalk is illegal. In the city centre of Amsterdam, trams and buses have priority, not cyclists.
I realise this will come as a shock to the Twitter mob but I actually feel safer cycling in Amsterdam than in other big cities in the Netherlands. In my experience, The Hague and Rotterdam have more streets where there is no separation between car and bike traffic, where cars can drive faster than 15 kph. Bike-on-bike crime may be more common, but car-on-bike crime is clearly much more dangerous.
While the passion of the gun enthusiasts and the bike enthusiasts may be the same, the outcomes are very different. They say the only thing that can stop a bad guy with a gun is a good guy with a gun. But, in reality, it's a Dutch guy with a wakeboard.
Thank you for donating to DutchNews.nl.
We could not provide the Dutch News service, and keep it free of charge, without the generous support of our readers. Your donations allow us to report on issues you tell us matter, and provide you with a summary of the most important Dutch news each day.
Make a donation