Long live my ancient Nokia and its limited message storage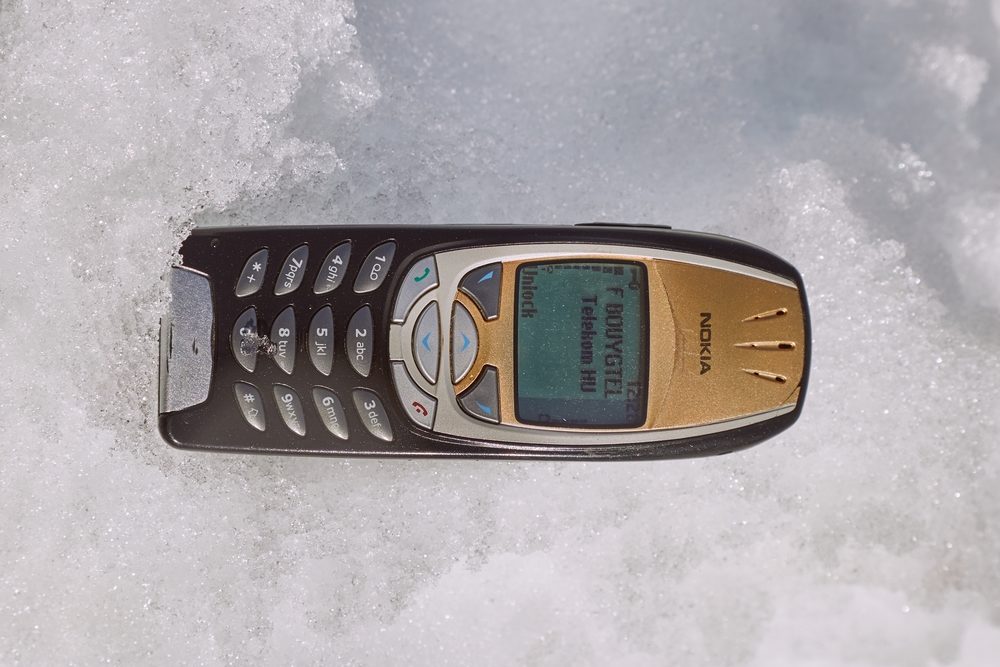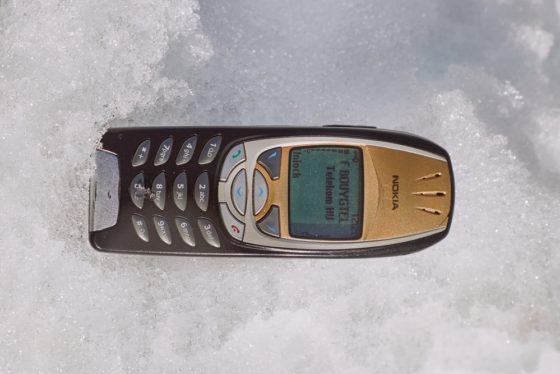 Like Mark Rutte, Senay Boztas has for many years deleted text messages from her ancient Nokia. She wouldn't have it any other way.

Reader, I have an ancient Nokia. I regularly delete text messages. This is because it runs out of memory and then when some cranky security system is texting me with an access code, it doesn't arrive unless I have deleted most things from the system.
I'd like to say that it's a Nokia 301, in excellent company with the prime minister of the Netherlands, whose old phone ran out of space so often he deleted his messages (forwarding ones to be archived to civil servants with, er, better telephones).
To be honest, dear reader, my black Nokia is so old that I have absolutely no idea. I tried to look at the number on the back but it's so faded with long use, and my eyes are so faded with long use too, that I am none the wiser.
But I love this phone.
It never runs out of power. That's the number one. I lose it for days at a time because it's so small that it slips into the lining of coat pockets I haven't gotten around to sewing up. Or the bottom of rucksacks, along with sticky packets of ancient raisins – from the days when a snack would heal everything from a scraped knee to a hungry child's grizzles. Anyway, by the time I've found it, because it's ringing, my Nokia still has enough battery to put through the call.
Invariably, the caller is from some hotel chain in the north of England, where I once stayed, asking me if I'd like to return. (Not really). Or someone trying to sell me a dodgy pension upgrade, having stolen the details of my old employer's pension scheme. (I am equally enthusiastic.)
This phone is fantastic, and what I most love is that it is not rammed full of pointless text messages. It doesn't even have Whatsapp, and if it could access this service, I have absolutely no idea how to download an app onto it anyway.
What am I missing? Aggressive, midnight pings from nuisance groups I can't leave without making a statement about leaving? A child requesting more time on Roblox, when the answer is clearly no? Updates about the class lice situation, or arguments about whether €7 is too much to spend on a present for a teacher? (It's not, because in the face of all paper-pushing initiatives, she remains amazing).
My Nokia is pure and clean of all of this.
When I look through the messages that have remained, because I didn't delete them, they are a glorious, random Engelse drop mixture. 'Steve, what is your total cost for fitting?' from 2015. What was he fitting? What did it cost? Who is Steve? Only history knows, because I don't have a civil servant to forward on important messages for archiving or freedom of information requests (like Mark Rutte).
Someone needs access to a box marked 'electrical hazard', I am informed in another. Did they get it? More importantly, did they survive the hazard? There is food here for the imagination on long, sleepless nights.
A few others are from friends about lovely evenings in London; one still gives me palpitations, about a tricky story where I tried for three days to get through to an institution for a reply about allegations, and someone finally texted me back late in the evening before publication. One from my dad, before he passed away, asking for a two-minute call. We won't be able to have another one.
It's all there, on my Nokia of unknown vintage, with its limited text message capacity, limited access to the internet and sturdy resilience to the rush of modern life.
It's a phone you use to talk to people, to solve problems, to work, to help people out. To organise meeting in real life, eye to eye (preferably with a raised glass).
It's also Finnish, like half of me, and a brand that was once the must-have source of huge national prosperity.
Long live the Nokia, and limited text messages.
Thank you for donating to DutchNews.nl.
We could not provide the Dutch News service, and keep it free of charge, without the generous support of our readers. Your donations allow us to report on issues you tell us matter, and provide you with a summary of the most important Dutch news each day.
Make a donation