Help! It is summer in the Netherlands and I'm being assimilated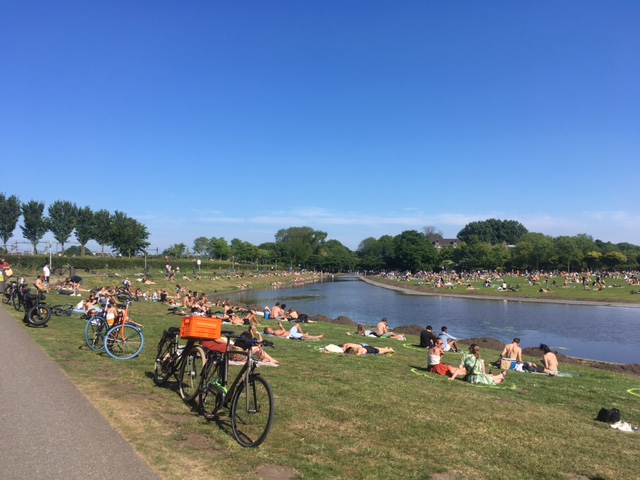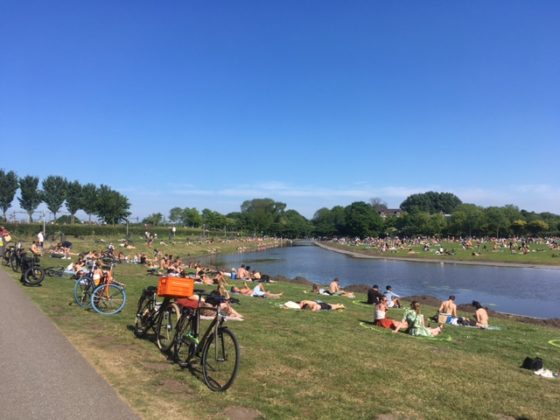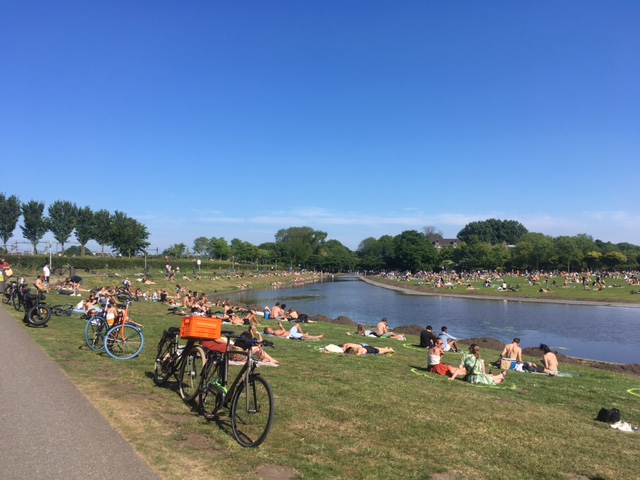 As someone who comes from a place where there's sunlight in abundance, regular columnist Molly Quell used to be unimpressed with the annual Dutch migration outside as soon as the sun shines. But then something changed. 
It's that time of year. The sun is shining, the birds are singing and the Dutch have decamped to the gardens, terraces and parks of the Netherlands. The people of the Netherlands feel the need to soak up a year's worth of Vitamin D in the short period when sunshine is available.
My passport might say the United States of America, but my genetics scream Ireland. Red hair, a love of whiskey and a biological hatred of the English. Sun tanning is not a pastime I or any of my blood relations enjoy. I don't lay out by the pool, plan beach vacations or enjoy boating.
Even in winter, I dutifully apply sunscreen to my face. In the summer, or when traveling, I reapply multiple times, desperately trying to prevent sunburns and stave off skin cancer.
Considering how little sunshine the Netherlands gets on average, it's no surprise that every place I had lived previously got more. Living my life with an overabundance of sunlight and under-abundance of sun tolerance left me unimpressed by the few sunny days this country gets a year.
While my friends would be jostling for the seat on the terrace with the most rays, I would happily take the shady spot. I accept my Dutch husband's insistence that we eat our meals outside whenever the sun is out purely to keep martial peace.
Or I used to.
This year, it seems as though something has changed. The Dutch have assimilated me.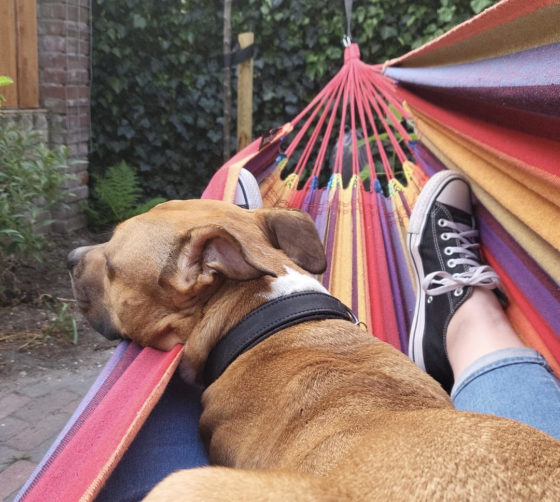 Though it feels sudden, in retrospect it has been a gradual process. My initial reaction to seeing Dutch students drag their couches to the front of their houses when the sun appeared was amused scorn.
Surely it wasn't so critical to spend a few hours in the sun that one needed to rearrange the furniture? The demands of my friends to sit outside, regardless of crowd size or quantity of smokers, when inside had plenty of empty tables, were annoying but tolerated.
But at some point, it made perfectly good sense to me to bring the couch outside. It was more comfortable than lawn furniture. And inside of the pub did seem stuffy when the sun was shining.
This year, however, I've gone from reluctant acceptance to complete convert. I've gone full-blown Dutch. I am finding myself taking my morning tea outside in the sun. I am the one setting the table in the garden for dinner. I've installed a hammock in the garden, and me (and the dog) have refused to vacate. Why sit (or sleep?) anywhere else?
My Irish ancestors are rolling over in their graves but the local pharmacy is thrilled. I've been going through sunscreen like restaurants are going through white wine. Or Albert Heijn through ready to cook BBQ kits. You would think my husband would be happy with this aspect of integration but instead he's annoyed that we have to negotiate over the sunniest seat when we go out together.
I am also worried though. What's next? Sending Tikkies for the cost of ingredients when my friends come round for dinner? Wearing blackface at Sinterklaas? Eating herring?!?
Thank you for donating to DutchNews.nl.
We could not provide the Dutch News service, and keep it free of charge, without the generous support of our readers. Your donations allow us to report on issues you tell us matter, and provide you with a summary of the most important Dutch news each day.
Make a donation