Partner content
'To say Holland Festival is highbrow or lowbrow is to misunderstand it'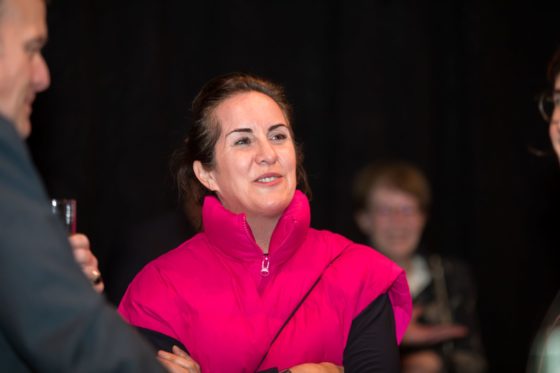 Emma Moloney will always remember the moment a man whispered quietly in her ear as she was sitting in the theatre.
She was at an award-winning play called The Encounter during the 2016 Holland Festival and, like the rest of the audience, wearing a set of headphones. Director and writer Simon McBurney was the one blowing, whispering, then shouting in her ear, through those headphones. 'The whole audience went: oooh!' she recalls. 'It still gives me the creeps. It was an amazing moment…and there are so many of those with the festival.'
When Moloney, a media lawyer from New Zealand, moved to the Netherlands from London that year, a friend suggested that getting involved with the Holland Festival might be a good way to dive headfirst into this new country.
Set up after World War II, and now celebrating its 75th year, the annual June arts festival was started as a project to promote international cultural unity – and so it seemed entirely appropriate for her as a global citizen of Amsterdam to become a Holland Festival personal sponsor, or 'friend of the heart'.
Thinking back over six years as a friend and supporter of the festival, she remembers many moments that confounded her expectations and reminded her of what art can do for us. 'In 2019, William Kentridge and The Head and the Load, [a multi-media piece about Africa in WWI] just took my breath away, with the performance and the scale,' she says. 'You invite people, walk away together, and never forget it. Covid really reminded me about how much I need art, those sparks of joy, and a different perspective.'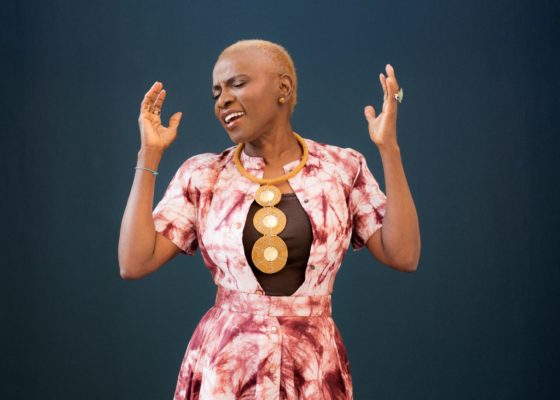 Friends
Mathilde Smit, development director, said that the festival wants to welcome people from all kinds of nations as friends, just as the festival gives a stage to artists from around the world.
'Being a friend involves sponsoring the festival each year, in exchange for a certain number of tickets and events,' she explains. 'More than this, what our friends have in common is that they are interested in art, or would like to learn about art, and that they are willing to take the risk of not knowing what to expect.'.
This year, for instance, associate artists French-Beninese singer Angélique Kidjo and German theatre director Nicolas Stemann have helped programme the events from June 3 to June 26, which span music, dance, theatre and art. Meanwhile, supporters of this festival range from admirers who just want to give €55 a year to soul-mates or 'friends of the heart' donating €5,000, from enthusiasts who want to be the festival's governors to students and young people trying it for the first time via HF Young.
For Moloney, the friendship came about by chance, after she was introduced to the previous director of the festival, and he invited her to get involved as a sponsor. 'I had never thought of it before but it has been fantastic for a couple of reasons: I love art, but also being in a new city and contributing,' she says.
'It sends a message to people that you are here: it's a commitment, being part of something, and it's lovely to say I'm a friend of the heart – a BFF. It's an international festival and such a lovely way to meet other people.'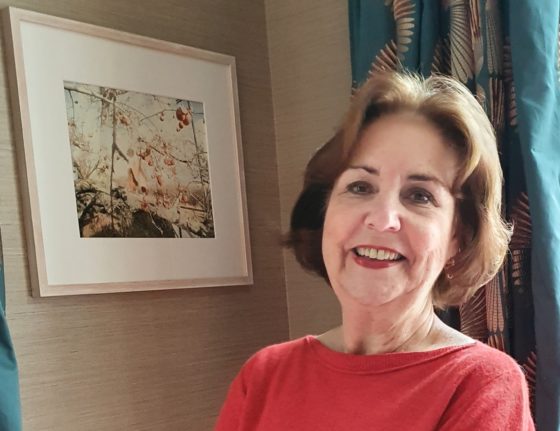 Perspective
Like the other hartsvrienden, in addition to getting a number of tickets and early access to booking, Moloney is invited to events such as the launch, an annual trip to experience the arts of another European city, and an intimate dinner. One of the first people she talked to at a Holland Festival event was Kristine Kohlstrand, an American translator who moved to the Netherlands four decades ago for love, and who is passionate about the Holland Festival for different reasons.
'I don't live in Amsterdam, so I always thought interesting things were going on but never got down to it or got the tickets,' recalls Kohlstrand. 'Being a festival sponsor has its perks. With this, you get the programme in advance, you pick things out and block off June for these events. You don't need Dutch for most Holland Festival events: almost all of them are international or subtitled. And it breaks down your prejudices.'
She recalls going to an event at a car dealership in Amsterdam Noord, a dance performance in the Westergasfabriek where the audience had to (reluctantly!) take off their shoes, and a Schubert performance of songs that – despite her concerns – she loved. 'You see some amazing things,' she says. 'A lot of people have a subscription to the Concertgebouw, but this pushes your boundaries, takes your shoes off, and does what the best art does…puts things into perspective.'
Give and take
Both Kohlstrand and Moloney book tickets and take guests, and this year they are looking forward to Ifé, with Kidjo's Beninese creation myths set to music by composer Philip Glass, at the Concertgebouw, the world music opening concert Mother Nature, and a memory-inspired orchestral piece A House of Call. My Imaginary Notebook. Together with the other festival friends, they will also be invited to a 'humorously neurotic opera' by director Stemann and composer Philippe Manoury, Kein Licht.
For them, supporting the festival has been a case of both giving and taking – not least in meeting the collection of friends who include bookshop owners, entrepreneurs, professors, musicians and a theologian.
When a refugee family from Ukraine staying with Moloney jumped at the chance to visit the Rijksmuseum for a day, she says, it was a real reminder of the value of culture in difficult times and why she is a Holland Festival friend. 'To say it's high brow or low brow is to misunderstand it,' she adds. 'It's about how well-programmed it is…and how much fun!'
You can find more information about sponsoring the Holland Festival via the website

Thank you for donating to DutchNews.nl.
We could not provide the Dutch News service, and keep it free of charge, without the generous support of our readers. Your donations allow us to report on issues you tell us matter, and provide you with a summary of the most important Dutch news each day.
Make a donation