Inburgering with Dutch News: key facts about potatoes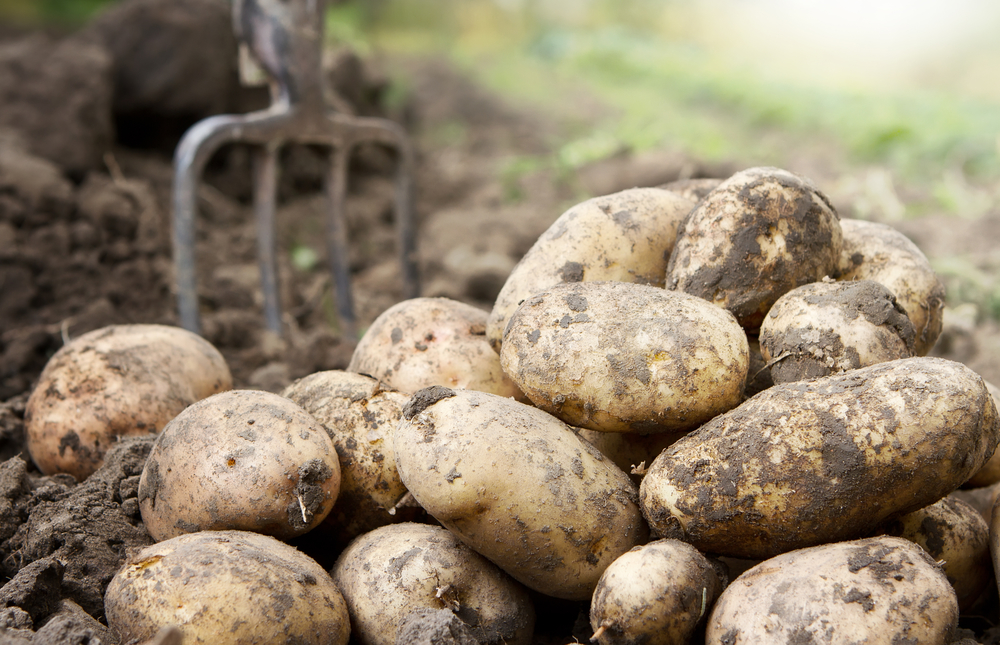 You cannot have failed to notice that the potato has a key role in the Dutch diet. But to be properly ingeburgerd, there is a lot to learn about the humble spud.
Lesson 28: the potato
The Netherlands produces some eight million tonnes of potatoes a year, of which around half will be eaten, 30% used to produce starch and 20% used to produce more potatoes. Here's what you need to know.
Varieties
It's very hard to pin down the number of potato varieties in the Netherlands. Cayman, Jolene and Fenna are among the most recent breeds to make it onto the never ending list.
Years ago, the market was dominated by the Bintje. It was cobbled together from two other varieties in 1905 by a schoolmaster from Friesland with a lot of time on his hands. He named it after a pupil and it became the most ubiquitous potato in the land.
However, the Bintje fell from grace and became known – rightly or wrongly – as a gifpieper (poison spud) for being disease prone and therefore coated in nasty chemicals. The Bintje was banned from the supermarket shelves in 2000.
Most potatoes today are grown in the provinces of Flevoland, Zeeland and Noord-Brabant.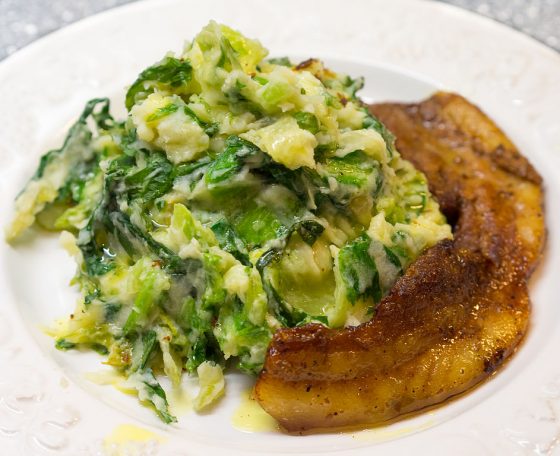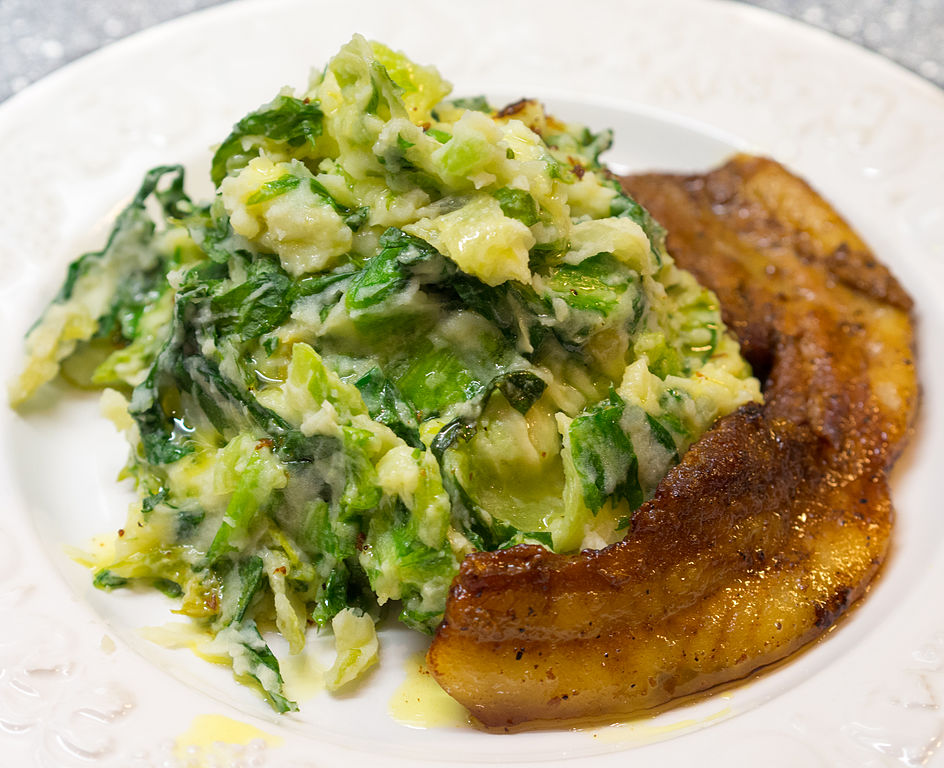 Vastkokers or afkokers?
Texture is crucial when choosing your spud. There is the stevige (firm) potato, which is vastkokend, meaning it doesn't contain a lot of starch and won't absorb much water during the cooking process and will therefore remain intact.
But you could also choose a kruimige (also bloemige or flowery) starchy and water absorbing afkoker or droogkoker, which will fall apart almost every time.
Popular vastkokers include the Opperdoezer Ronde, Nicola and Ballerina while for those looking for mash, the best afkokers include Eigenheimer, Doré and Irene.
Consumption
The Dutch eat an average of 72 grams of potato a day, 3.5 days a week. If you are an elderly Dutch gent with a lower than average level of education and living in the north of the country, you love your potatoes more than your fellow countrymen.
The government's food and nutrition advisory agency Voedingcentrum is a bit cagey about the health benefits of potatoes, calling them a good source of carbohydrates and vitamin C and B6. But then it says, a little ominously we feel, that 'not enough research has been done to show a connection between eating potatoes and heart disease and diabetes'.
Of course everyone knows crisps and fries are officially considered to be the devil's food but that has everything to do with their fat and added salt content.
The friet-patat divide
Fries are, however, the most popular incarnation of the potato which brings us to: is it friet or patat? Who cares, you might think, as long as you get your share.  But in fact, there really is such a thing as the patat-friet border.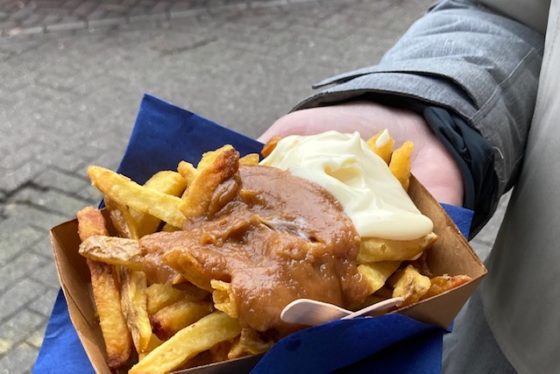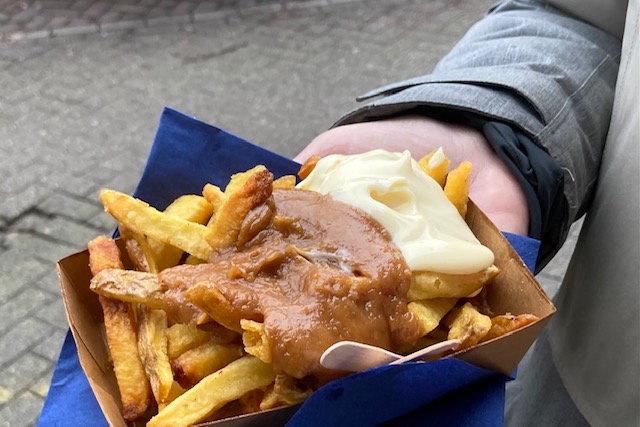 Both words are derived from the French patates frites but in the south of the country, below the big rivers, friet was the logical choice because the word patat was already in use to refer to the potato in its non-fried state. The rest of the Netherlands opted for patat.
One thing almost everyone will agree on, however, is that the best fries come from Belgium.
Preparing potatoes
Fry, boil, sauté, bake, steam, mash..the potato will put up with anything. In the Netherlands, however, the potato most commonly appears mashed in one of a myriad of varieties of stamppot or sliced in the ubiquitous ovenschotel – oven dish. In the spring, a boiled potato with white asparagus is also considered a delicacy.
Protected potatoes
Two varieties of Dutch potato have made onto the European list of protected regional products.
The Opperdoezer Ronde is only grown in Opperdoes, a village in the province of Noord Holland. It originated in the late 19th century and has been on the list since 1996. It is only available between June and November and is regarded as a bit of a delicacy. It is according to its very own website 'a thin skinned' and 'passionate' (or hot?) potato.
A Meerlander is only a Meerlander if grown in the Haarlemmermeer. It's been around since 1947 and was added to the official list in 2015. It's taste is described as 'mild and velvety'.
Potatoes in art
The Potato Eaters by Vincent van Gogh is the most famous example of potatoes literally taking centre stage in Dutch art. Gathered around the table and about to tuck in, is a peasant family painted in the dark hues of a 'good, dusty potato, unpeeled of course', as Van Gogh described the scene.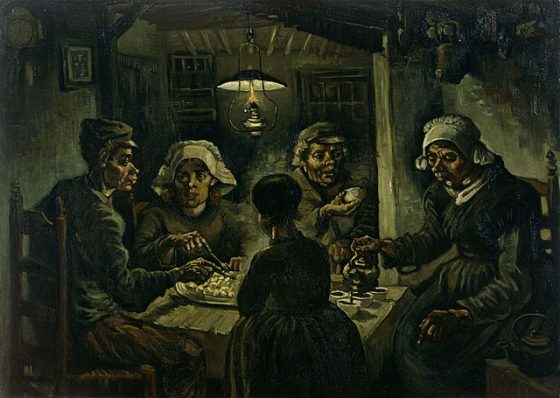 Contemporary artist Jacqueline de Jong, who was part of the Situationist movement in Amsterdam in the 1960s, has also struck gold with her own line of wearable art based on the humble spud.
Potatoes in history
When the potato first arrived in Europe from South America in the 16th century it was seen as exotic, its root possibly as poisonous as its stem, to be cultivated in hothouses. The Dutch did not discover its culinary possibilities until 1727 after which there was no stopping them (and all the other Europeans).
The potato riots took place in Amsterdam's Jordaan district in 1917 when there was a shortage of affordable spuds for the local population. On July 2, rioting broke out and warehouses and shops were looted. The army was eventually brought in to restore order leaving nine people dead and 114 injured.
Potatoes in language
Considering how important potatoes are in the Dutch diet, remarkably few have made it into popular sayings. Most are no longer in common usage, such as 'the stupidest farmers produce the fattest potatoes' which means that sometimes luck counts for more than knowledge.
Met een hete aardappel in de keel praten (to speak with a hot potato in your gullet) means to talk in posh accent, and de aardappels afgieten (drain the potatoes) is a novel way for men to say they are off for a pee.
The Eigenheimer variety gives its name to a person who goes his own way, and that expression is still very much in use. The name originally comes from 'eigen heim' or 'own land', where the potato was grown.
Thank you for donating to DutchNews.nl.
We could not provide the Dutch News service, and keep it free of charge, without the generous support of our readers. Your donations allow us to report on issues you tell us matter, and provide you with a summary of the most important Dutch news each day.
Make a donation