Partner content
Let me speak Dutch! Talencoach's unique approach helps language learners stand their ground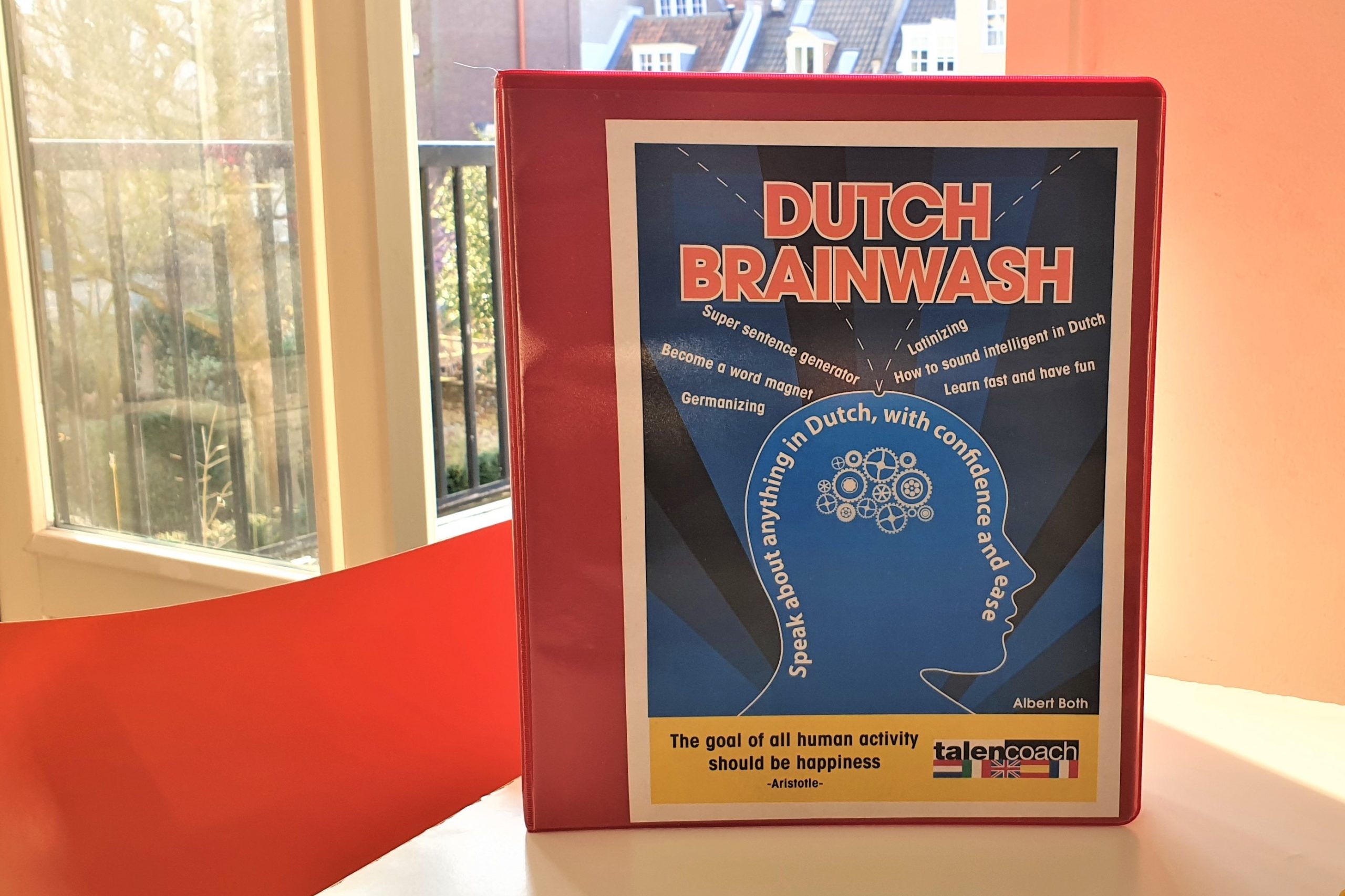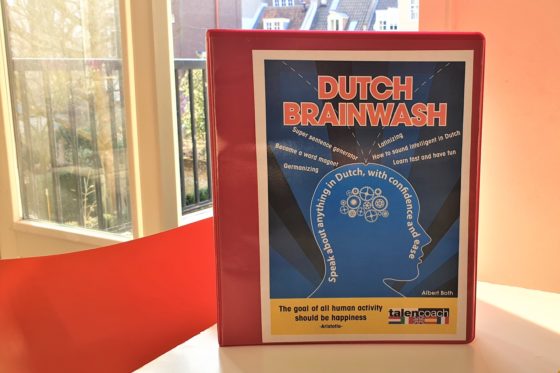 Improving your Dutch can be hard when locals keep switching to English. An intensive course at Talencoach is helping internationals get a word in.
Any international resident of the Netherlands has experienced it: you speak to a Dutch person in their own language and the reply comes back in English.
Pragmatism
'It's the psychology of a small country,' explains Albert Both, founder of Amsterdam-based Dutch language school Talencoach, whose week-long intensive learning courses see students making rapid progress with their spoken Dutch.
'That Dutch culture can be interesting to other people is a relatively novel idea,' he told DutchNews.nl. Consequently, there's an assumption that foreigners don't speak good Dutch and it's often simply Dutch pragmatism that steers the conversation towards the strongest language. 'Dutch people don't like to waste a lot of time,' explains Albert. 'If you don't understand things, they will switch immediately to English.'
Albert also believes that it has to do with history. 'If you are a small country, there can be the fear of being outnumbered,' he says. 'As long as Dutch people speak English, they think that they have a sense of control.'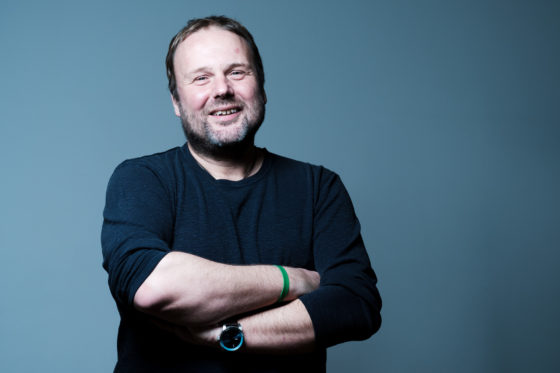 Be proactive
Nevertheless, Albert discourages his students from making excuses. 'It's easy to blame Dutch people, but learners have to be proactive about it,' he says. Signing up for an intensive course in his cosy classroom on Amsterdam's Keizersgracht is a great start. The seven-day Dutch Brainwash course is suitable for all levels and can be followed up by the five-day Dutch Mastery course.
'It needs to be a conscious decision to speak Dutch,' he insists. 'Sometimes it can be frightening because you want to feel good about yourself, but you have to be willing to experiment a little bit, to take certain risks.'
For beginners, Albert recommends always ordering food in Dutch, or for more advanced learners, committing to speaking Dutch to a colleague or friend for 15 minutes each day. He is not opposed to more mischievous approaches, too. 'If English is not your native language, pretend that you don't speak English at all!' he suggests.
Building confidence
A key aspect of Albert's methodology is having fun with the language and letting go of the fear of making mistakes – he even has students sign a spoof contract promising to get lots of things wrong. 'If you go for perfection, you'll always be disappointed,' he says. 'If you play with the language for seven days, you learn to be more confident.'
Albert helps students keep the conversation going in Dutch by teaching them how to build on existing language. 'We think that there's only one right way to answer a question, but very often it's about finding alternatives,' he says. 'If you work with words that people already know from everyday life, then it's a lot easier to remember it. And if you can recognise more things, that's the thing that gives you more confidence.'
Students develop techniques for communicating and for decoding unfamiliar words. 'If you only memorise things, you'll only recognise words you've learnt before and Dutch will never be yours,' says Albert. 'The students have a very simple system that they learn and they learn that Dutch is really very logical and consistent.'
Strategies for success
Sanna Pöyhönen, an artist from Finland, has lived in the Netherlands for nine years and describes her experience as 'a typical story of an expat in Amsterdam'. 'You go on several courses, but still it's difficult to actually start using the language because everybody speaks English around you,' she told DutchNews.nl.
She saw a big improvement in her Dutch, however, after signing up to Albert's Brainwash course. 'He taught us tricks to just start speaking without paying too much attention to doing it correctly; how you can make yourself understood, and how you can take short cuts by not trying to form too complex sentences.'
Albert, Sanna says, 'explained certain mechanisms in the Dutch language' and 'made it clear how Dutch words are built'. 'It's been easier to guess what a word is,' she says, particularly since Albert uses lots of examples from other languages. 'I noticed that Finnish and Dutch have a certain logic in forming the words that's the same.'
Fun
Albert, says Sanna, was also great at creating a safe environment to practise Dutch, bringing in lots of discussion, teamwork and games. 'You can really sense this enthusiasm from the beginning of the course,' she told DutchNews.nl. 'It creates these really nice vibes in the classroom.'
Albert's fun approach, with cuddly toys as learning props and jokes aplenty, is based on an unusual − but highly effective − pedagogy. 'If people are too serious, it slows down learning,' he says. 'It's about being playful with language and letting go of the need to prove you're an intelligent person.'
'Sitting in Albert's class feels like going to a really good comedy show,' says US national Carly Zuehlke from Haarlem, who signed up for the seven-day Brainwashing course to get her Dutch up to the B1 level needed for the NT2 State Exams.
Carly has undertaken several other courses, including a well-known immersion concept in Vught, formerly led by nuns. 'In Albert's course, I learnt more than in any of the others,' she told DutchNews.nl.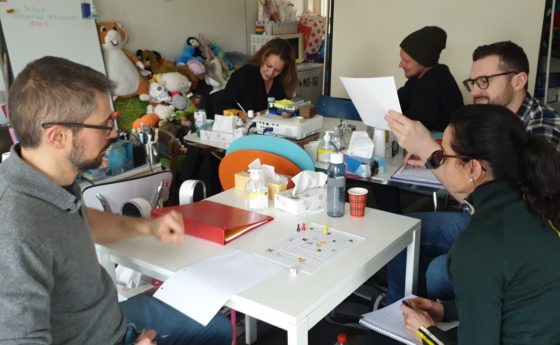 Stand firm
As an intermediate learner in a small group that included beginners, Carly was impressed with Albert's individualised approach which ensured that she still learnt loads. 'I really loved him,' she says. 'He has this script and this plan that he knows he's going to go through to teach you things, but he also improvises and he works with what the class gives him as well. He teaches in a way that's so fun that you don't always realise that you're learning.'
The course, she says, has shown her the importance of 'getting out there and trying' and she says she feels 'more confident' and 'comfortable knowing that it's OK to make mistakes'.
'If you stand firm and you show confidence, then people have no other choice than to speak Dutch with you,' Albert explains.
And you needn't worry about your crudely-formed sentences coming across as a little direct. 'Many people are afraid to sound impolite,' he says. 'But in Dutch this is quite difficult.'
You can find out more about the Dutch Brainwash course here.
Thank you for donating to DutchNews.nl.
We could not provide the Dutch News service, and keep it free of charge, without the generous support of our readers. Your donations allow us to report on issues you tell us matter, and provide you with a summary of the most important Dutch news each day.
Make a donation