The people exporting Dutch expertise back to their home countries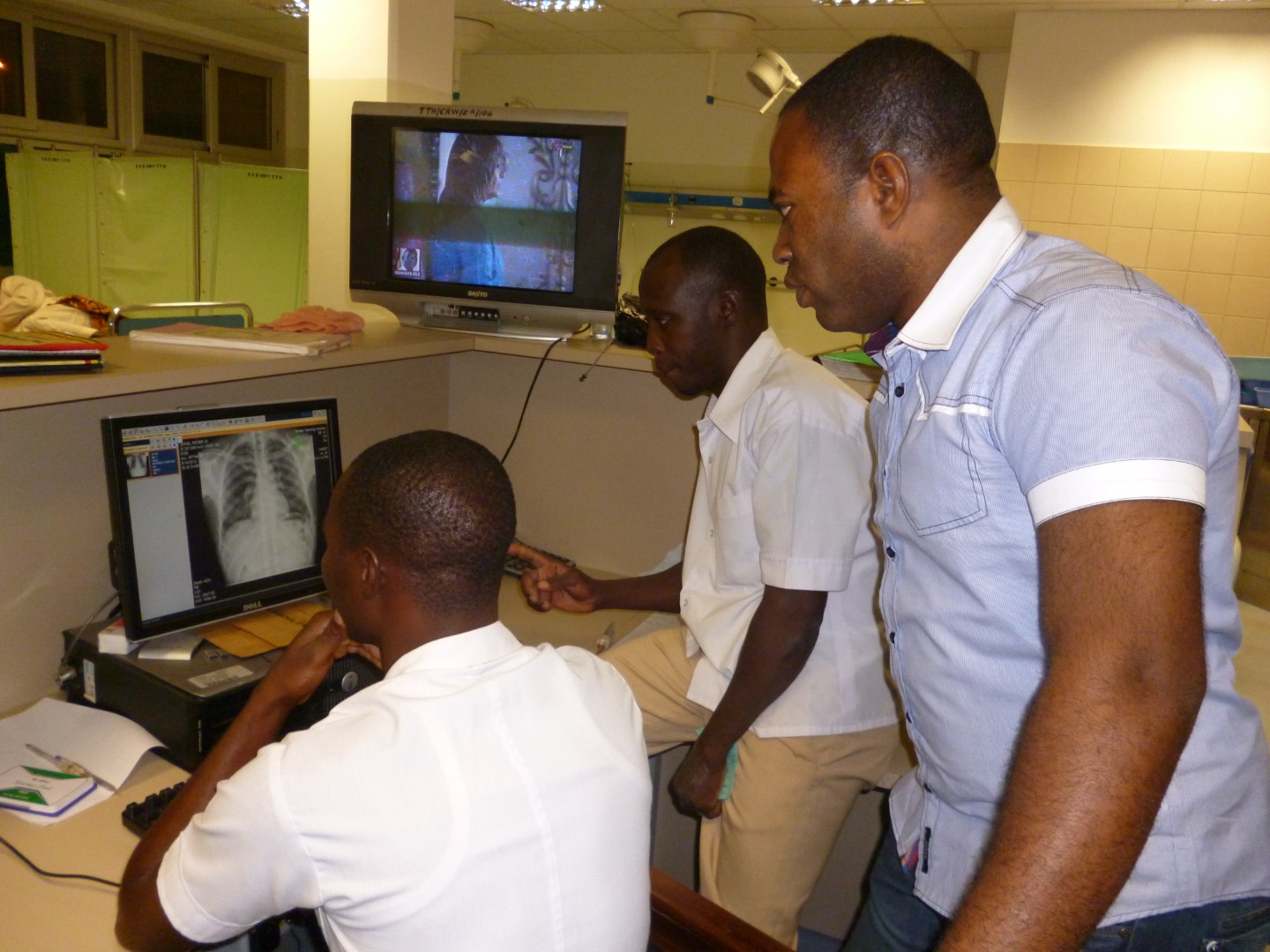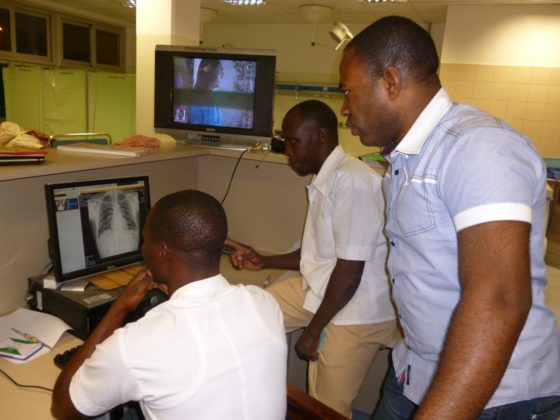 Highly skilled migrants who have gained expertise and experience in the Netherlands are a precious resource for the two countries they bridge. One scheme is harnessing the specialist skills of expatriates from developing countries and reconnecting them to their heritage.
At 1.91 metres tall, university lecturer Ayalew Kassahun, unusually tall back home in Ethiopia, fitted into Dutch society, he says, in a way he had not anticipated. In 1991, he left behind a rebel coup in Addis Ababa and what he describes as 'a very messy situation', undertaking a Master's in Tanzania before moving to the Netherlands to continue his studies in agrohydrology at Wageningen University, a world leader for his specialism.
Sharing experience
Besides his height, Kassahun felt surprisingly at home in Wageningen; it was multicultural like Addis, there was a large Ethiopian community, and he recognised in the Netherlands many principles akin to the socialist rule under which he had grown up.
But there were important differences, too. One of these was 'the need to have appointments for everything', ruling out the warm, spontaneous visits he was used to; and one was the satisfyingly high employment rate of AgriTech graduates like him.
'In Ethiopia, the majority of graduates don't get jobs in whatever discipline they trained in,' he explains. Here, the reverse was true: 'I saw how effective the university is. My students get jobs almost immediately.' Kassahun resolved to apply the Wageningen model to Ethiopia. 'I always had ambitions to share the experience I built here with universities of my country of origin and help improve teaching and research there,' he says, but describes the procedure as 'not easy to organise'.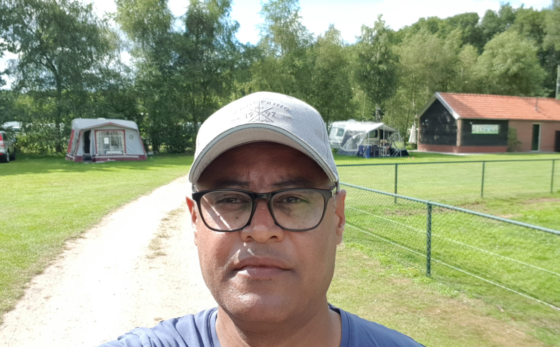 Connecting diaspora
In 2018, a compatriot told him about the Connecting Diaspora for Development (CD4D) project. Run by the UN-affiliated International Organisation for Migration (IOM), whose Dutch office is based in The Hague, CD4D facilitates overseas assignments (most funded by the Dutch foreign affairs ministry) which harness expatriates' skills to help strengthen their country of origin. So far − in addition to Ethiopia − Afghanistan, Ghana, Iraq, Morocco, Nigeria, Sierra Leone and Somalia have all benefited from the programme.
'IOM facilitated many things for me,' explains Kassahun. The organisation covered his transport and accommodation costs, helped him 'formulate ideas in a much more appealing way' and brought him into contact with key stakeholders, who, he says, 'are not all that accessible in Ethiopia'. 'IOM were very supportive,' he adds. 'Without CD4D, such an initiative for me would not have been possible.'
Creating change
Kassahun began by using his connections with the Dutch agri-food sector to organise 'an open and honest discussion' with Dutch businesses around Addis Ababa to identify what they needed from graduates. He also wrote a report on the 'crucial role' that he saw Dutch investors could play in Ethiopia and connected them with local companies to show them 'new ways of doing business', such as making more effective use of technology as a sales and marketing tool.
He has since been given the green light to devise a new curriculum for Wollo University (400km north of Addis Ababa) based on entrepreneurship, job creation and 'looking at the problems in Ethiopia so that the students have concrete problems to deal with'.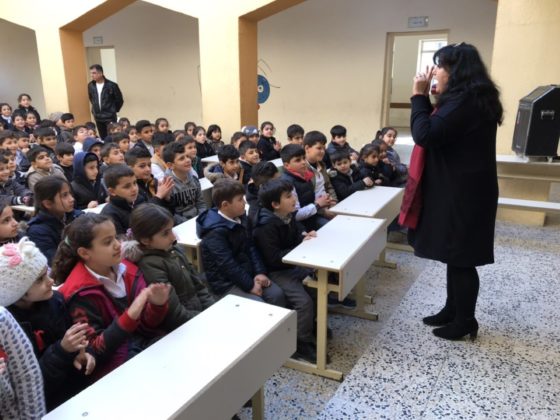 Projects
Ambassadors for CD4D come with a wealth of different talents and knowledge. Amsterdam-based human rights lawyer Jela Keyany, originally from the Kurdish Autonomous Region of Iraq, joined the scheme to use her legal, linguistic and technological prowess to speed up the investigation of war crimes back home.
In Tilburg, however, it is Abubakarr Bangura's business expertise that is being exported to promote entrepreneurship in his home country of Sierra Leone; while IT process coordinator Clement Adu Twum from The Hague hopes to save lives by overhauling a hospital's failing IT infrastructure in Ghana.
Everyone benefits
'Diaspora are uniquely placed as a bridge between the two countries,' says Ciaran Hickey, project support assistant for CD4D2, the project's most recent incarnation. 'It's about people going there, on the ground, who have the cultural knowledge.' The assignments last around three months on average and are demand driven. 'We ask institutions in the countries what they need and then we go out and find these experts,' he says.
The scheme, explains Hickey, is 'a cost-effective and sustainable way of offering support to developing nations' and benefits both the Netherlands and the diaspora's home country. Strengthening developing countries' infrastructure reduces the incentive for illegal migration, he explains, and at the same time helps to reverse brain drain.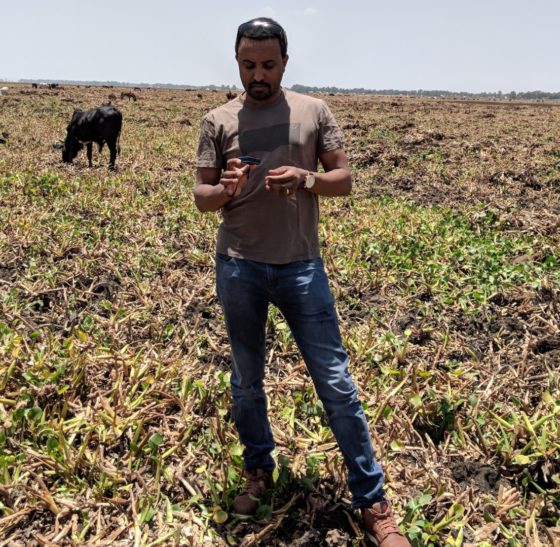 Making a difference
The scheme also has a profound impact on its volunteers. 'Some people haven't been home for a long time and it allows them to reconnect with their home countries,' explains Hickey. 'They really want to make a difference.'
Sometimes second generation migrants sign up to connect with their heritage and make a contribution. Fortunately, CD4D offers pre-departure training for cultural awareness. 'A lot of people here have got used to the Dutch way of doing things', says Hickey. 'Sometimes the work culture [abroad] can be a bit of a shock.'
Diaspora can do more
Kassahun, for his part, has been energised by his involvement with CD4D, which he describes as 'a wonderful channel for diaspora to support their country of origin in the long term'. He is already planning a collaboration with a fellow CD4D ambassador to tackle an invasive plant species in Ethiopia's Lake Tana which is threatening food security. 'CD4D was a launching pad for me,' he says, describing it as 'a seed which outlives its project life'.
'Sharing knowledge is one of the benefits of migration,' says Hickey. 'It's not always about sending money back home. That doesn't always solve the problem. These are longer-term strategies for improving the quality of life in the home country,' he says. 'The project is trying to show that diaspora can do more. They do not only have money to remit, but they also have knowledge as well.'
If you are interested in leading a project, contact CD4D here.
Thank you for donating to DutchNews.nl.
We could not provide the Dutch News service, and keep it free of charge, without the generous support of our readers. Your donations allow us to report on issues you tell us matter, and provide you with a summary of the most important Dutch news each day.
Make a donation