A lot of hot air? Controversy grows about wind turbines' impact on health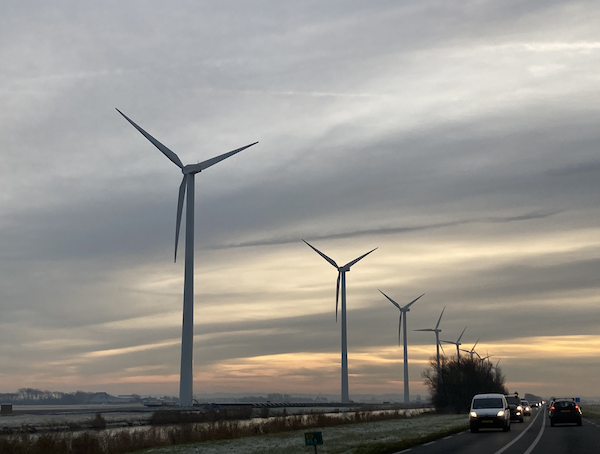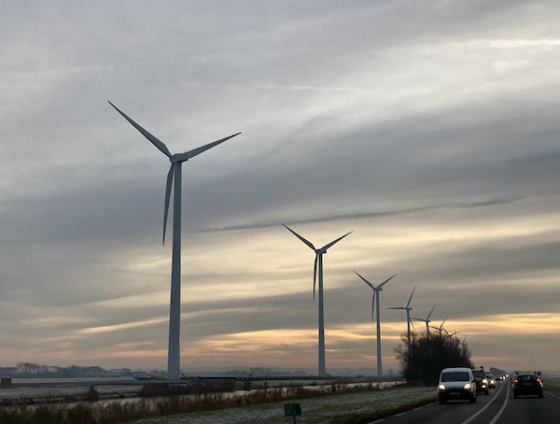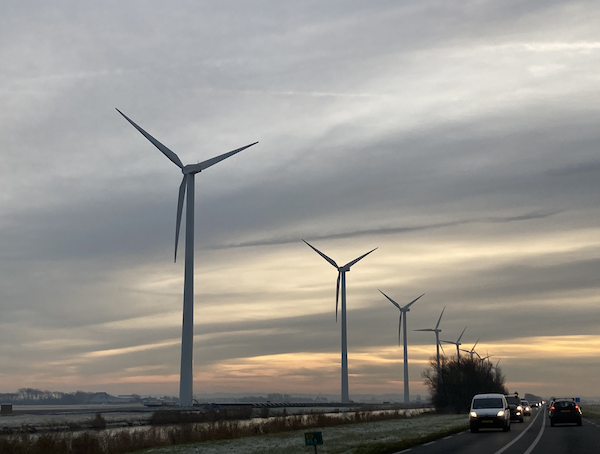 Wind power seems like the ideal renewable energy resource for the Dutch. It is cost-effective, has a low carbon footprint, and uses a resource the Netherlands has in abundance – wind.
This week, however, MPs have been hearing from experts about the impact of wind turbines on health – particularly the regular sweeping sound as the blades turn.
Wind power currently accounts for over 11% of electricity production in the Netherlands and the new government plans to increase that substantially in its efforts to meet climate targets.
According to Dutch Wind Energy Association (NWEA), by 2030 70% of electricity in the Netherlands is set to come from wind and solar power. For this to be possible, the Netherlands needs to expand its onshore and offshore wind farms to produce 15 gigawatts on land and 75 gigawatts at sea.
Noise

The development of offshore wind farms has its own particular set of problems, but there is a different issue on land – noise.
There is currently no national legal minimum distance between turbines and built-up areas, which has led to protests across the country  – particularly in places where local authorities want to place turbines within 600 metres of people's homes.
The legal noise level is 47 decibels, measured outside the house, but much of the noise created by wind farms depends on the type of turbine and wind direction, and varies according to the weather.
New energy minister Rob Jetten told MPs this week that as yet it is unclear how many wind turbines in the Netherlands will be built close to residential areas
However, due to the limited space in the Netherlands 'there is a good chance that a substantial number of the new turbines to be built will be closer than one kilometre from a house', Jetten said in answer to parliamentary questions.
Health
Currently, some 55,000 homes are located less than one kilometre from a wind turbine, according to Jetten's own figures. Many who live close to wind turbines complain of health problems, including headaches, dizziness, and sleep disturbance.
However, experts are divided about the impact of of living close to turbines on health and public health institute RIVM is currently carrying out a new survey after a 2020 report concluded that 'there is a clear relationship between the noise level of wind turbines and nuisance'.
Despite this, the report said there was not sufficient evidence that being close to wind turbines causes health problems such as cardiovascular disease, metabolic disorders, or mental health and cognitive disorders as some people would argue.
In November, a group of doctors called Wind Wiki commissioned an evaluation of the RIVM study, which, according to epidemiologist Dick Bijl, concluded that the report was 'scientifically untenable'.
'I was surprised to see that the research was sponsored by the government and interested parties, and that a number of the authors gave tips on how to deal with people who were annoyed by the turbines,' Bijl told DutchNews.nl.
Demonstrations
Locals have been protesting against the construction of onshore wind turbines across the country. In spring last year, there were protests in Amsterdam about the 17 wind turbines the council wants to place. The situation is similar in Drenthe, where several mega wind farms have been planned.
A spokeswoman for the NWEA told DutchNews.nl that 'governments and developers with plans for wind turbines will always arrange rounds of consultation and information for the neighbourhood and everyone with a vested interest' and the 'most of the time, changes in plans are the result.'
Protesters, she said, always have the democratic right to start legal proceedings.
Turbine syndrome
The courts have already been involved. In June the Council of State, the highest Dutch administrative court, ordered more research into the environmental impact of a wind farm project in Groningen, potentially delaying 20 to 25 projects still at the planning stage.
The council said the wind farm in Delfzijl involving 16 turbines could not be built pending further research into the likely impact of the noise and the shadows cast by the turbine arms. The permit for the wind farm was granted without this extra research, which should have been carried out under European law.
The ruling means dozens of other projects will now also involve an environmental assessment which includes, for example, the likely impact on the health of people living nearby.
Europe
The impact of turbines is also an issue elsewhere in Europe. In November 2020, for example, a couple in France won €110,000 in a civil court case complaining about the impact of nearby turbines on their health. The French court recognised the term 'turbine syndrome' which many of these complaints fall under.
The term 'turbine syndrome' is heavily disputed and has been debunked by 25 peer-reviewed studies. Climate minister Rob Jetten agrees.'Recognizing a syndrome such as wind turbine syndrome is up to medical science and not to the judiciary or me,' he told MPs this week.
Erwin Noordrover, a legal expert on wind developments in the Netherlands from New Ground Law, told DutchNews.nl that 'the research is extensive and shows that there is no reason to suspect there are health risks from noise disturbance.'
'Turbine syndrome,' he said, 'is not a scientifically valid term.'
Legal precedent 
'There have been similar cases in the Netherlands, not directly related to health issues, that have been thrown out by the judge because the wind energy companies were in compliance with Dutch regulations,' Noordrover said.
'In the French case, the energy company did not comply with noise disturbance regulations,' he said. France currently states that wind turbines must be a minimum distance of 700 metres from residents.
'Wind energy is and will remain indispensable in our (future) energy mix, whereby fossil fuels will be replaced by renewable energy sources,' Jetten said in his answers to MPs. Wind turbines, he said, require little in the way of subsidies and produce energy all year round.
Nevertheless, the new government will be taking steps to agree rules on the distance between turbines and homes.
'The government recognises that locals experience serious nuisance from wind turbines … and appropriate measures must be taken to limit this,' he said. 'But a tailor-made approach is necessary because every case is different.'
Thank you for donating to DutchNews.nl.
We could not provide the Dutch News service, and keep it free of charge, without the generous support of our readers. Your donations allow us to report on issues you tell us matter, and provide you with a summary of the most important Dutch news each day.
Make a donation