Sinterklaas and Christmas: Eleven great things to do in December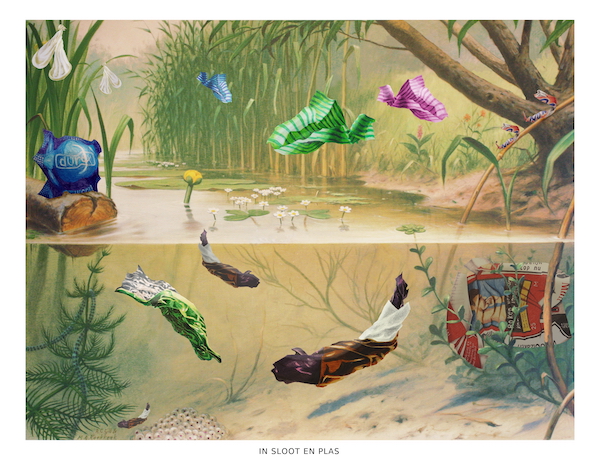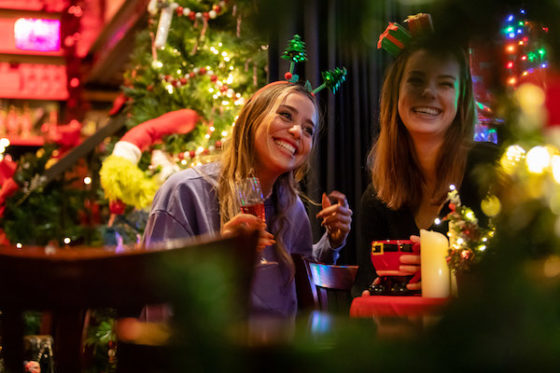 No evenings at the theatre or cinema, no late night Christmas parties in your local cafe, no New Year fireworks: for many people the end of 2021 will seem strangely lacking. Still, there is plenty to do in the festive month. Everything on this list is, of course, subject to changes in the coronavirus rules, but here's what we think will happen. Check beforehand.
Don't see the light
The Amsterdam Festival of Light this year will lose a bit of its allure this year because there will be err… no lights – after 5pm at least. But with the sun setting by 4.30pm, you will have half an hour to see at least a couple of them in their glory. From December 3. Website
Celebrate Christmas at Boom Chigago
Why not dig up your ugliest sweater from the back of the closet and head for the Ugly Sweater competition at Boom Chicago in Amsterdam. Or, conversely, dress up in your sparkliest outfit and come to Sparkle and Shine event…You get the picture.
The comedy club is organising a complete December programme from December 4 to January 1 at their over the top Christmas pop-up Miracle Christmas Bar – which is open from midday to 5pm. There are lots of weirdly-named cocktails, and mocktails for the little ones and on 'good intention' day Jan 1. Only joking. Website
Take a tour of the city of Sinterklaas
Sinterklaas is an extremely busy man at the moment and his journeys are taking him all over the country. The Archeon Museumpark in Alphen aan de Rijn loaned him the potter's house in their City of Sinterklaas event. You can go on a tour of his quarters and go home with a Pieten certificate that will boost any young person's career. December 4 and 5. Website
See how the other half collects
The Kröller-Müller museum in Otterlo has put together an exhibition which shows that patron Helen Kröller-Müller not only liked contemporary art but collected a lot of much older art as well, particularly drawings. She picked up a thousand (! ) works dating from the 16th to the early 19th century, a hundred of which are on show.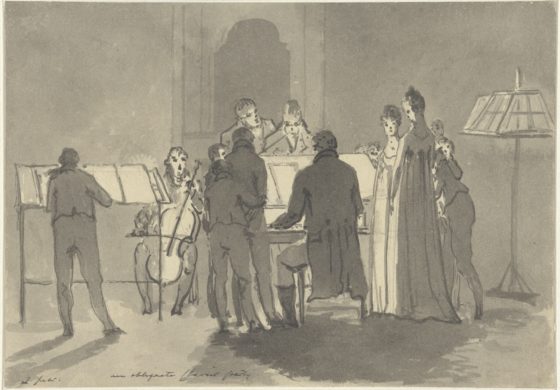 Helen's art adviser H.P. Bremmer scoffed at the division between old and modern art which he said was 'stuff and nonsense' and 'would have made Rembrandt himself laugh'. It's the emotion a work of art evokes, he said. Mooi Oud, or Aged Well opens on December 4. Website
Come and see more Covid
Yes, of course people will be chronicling the coronavirus crisis (the Rijkmuseum had better set aside a permanent space) but do we want to look at the result as we plan a holiday outing?  The photographs form part of the Document Nederland series, which is added to each year at the invitation of the Rijks.
This year Henk Wildschut was asked to contribute but instead of blooming tulip fields he drew the short straw and was landed with Covid. 'Clinical yet human' the museum describes the photos. Tell us about it. Until January 16. Website
Shine a light on the old masters
Gouda is not just famous for its cheese, it makes very nice candles as well. What could be more Christmassy than to visit the the Gouda Museum's exhibition Candle light to get into the mood. What role did candles and torches play in lighting the scenes painted by the likes of Rembrandt and Honthorst and how did they use that light source to such great effect?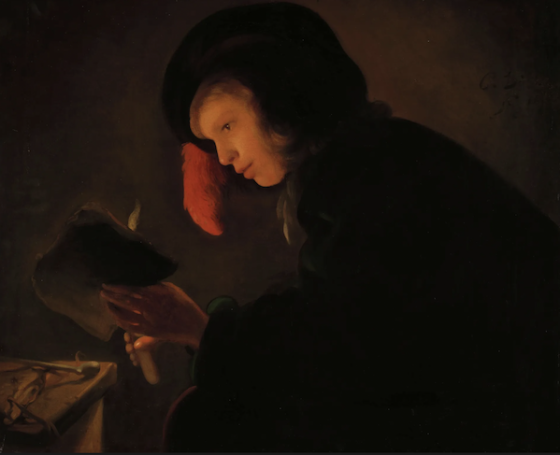 To show you the extent to which the rich – candles were expensive – were ruining their eyesight, there is a room with a 17th century interior lit by twenty (fake) candles. Until March 27. Website
Meet the women of the resistance
Hannie Schaft may be the best known face of female resistance fighters in the Netherlands but there were many more who did their part. At the Noord-Holland Archief in Haarlem a permanent exhibition has been mounted to highlight the many valiant deeds performed by women during the Second World War. It comprises amazing colourised portraits of the women, audio stories and objects, one of which is Schaft's gun with which she shot three Dutch Nazi collaborators. Website
Go on the worst tour ever
Muiderslot castle is challenging kids and their parents to come on a 'snerttour' to conclude a 'snertjaar', or a terrible tour to end a terrible year. Of course, snert is pea soup as well so that delicious highligh of Dutch cuisine will feature at some point as well.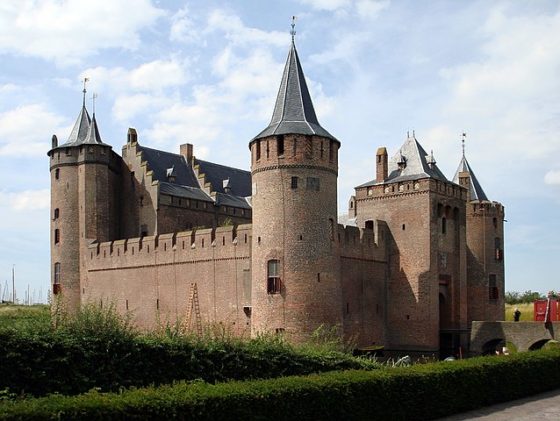 The Muiderslot people have done their utmost to put together the absolute worst tour ever, they proudly announce, which may mean you will have to keep an eye on the tots or they will end up in the moat. December 30 and 31. Website
Learn from the old Master
How did 17th century painters pull in the punters? 17th century Flemish master Jacob Jordaens knew how to impress prospective clients by welcoming them into a 'pronkkamer' a reception room painted from top to bottom, including the door and ceiling, as a way of showing off his skills.
The paintings that adorned this space have been restored recently and are now shown together for the first time in a modern reconstruction of the room at the Frans Halsmuseum in Haarlem. Thuis bij Jordaens (At home with Jordaens) runs until January 30.   Website
Meet the new creatures of our own making
The Rotterdam natural history museum scores with Van Waste tot Beest, a great little exhibiton of the funny and deeply depressing work of artist biologist Arike Gill. During lockdown Gill and her children explored parks and nature reserves looking for creepy crawlies but found huge amounts of waste.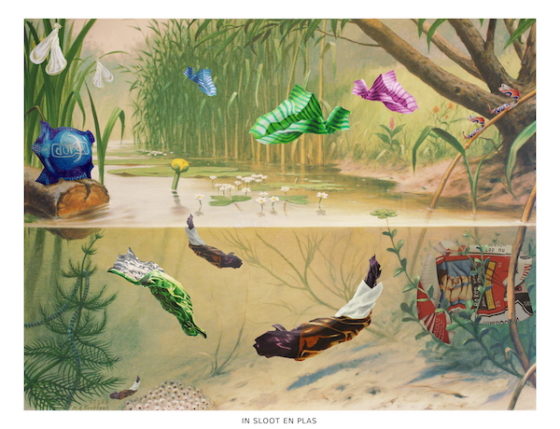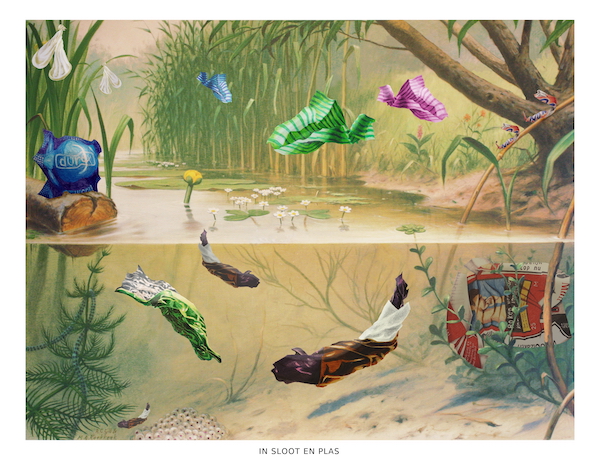 Instead of snails and spiders Gill began to determine and draw sweet wrappers, cigarette packs, cans, bottles and lots more turning them into 'new creatures'. She very cleverly depicted them in the style of the classic and very beautiful school room plates by M.A Koekkoek. Until February 13. Website
Gaze at the glaze
The Kunstmuseum Den Haag has gathered together some 70 very pretty pots from renowned Danish pottery firms Royal Kopenhagen and Bing & Grøndahl in a first for the Netherlands.
The unique items produced by the two firms were at their most sought after around the turn of the century and collected by just about every crowned head of Europe. Apart from exploring the firms' mould-breaking glazing techniques, this exhibition also celebrates the painters of the time, mostly women, whose beautifully rendered natural scenes adorn the pots. Grote Denen, Meesterwerken van porselein, 1890-1930 (Great Danes) is on until April 3. Website 
Thank you for donating to DutchNews.nl.
We could not provide the Dutch News service, and keep it free of charge, without the generous support of our readers. Your donations allow us to report on issues you tell us matter, and provide you with a summary of the most important Dutch news each day.
Make a donation