Efteling discriminated against Belgian woman and son on grounds of race and disability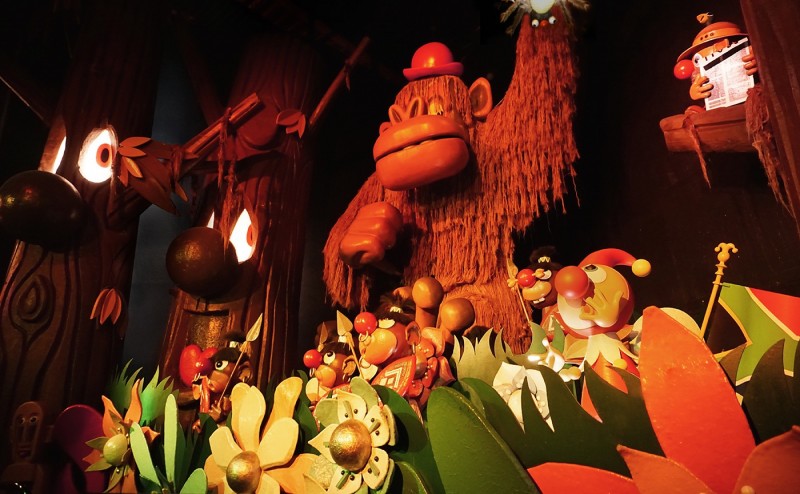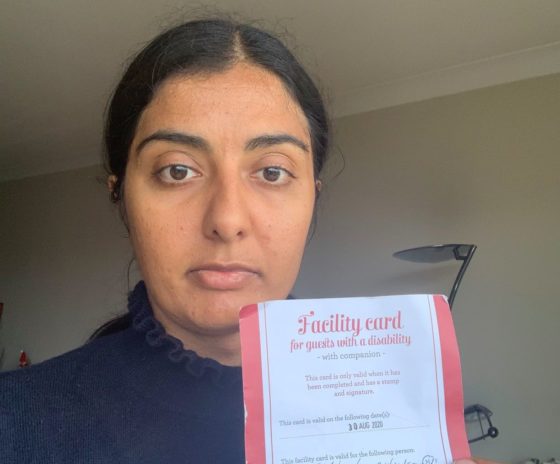 A Belgian woman and her eight-year-old autistic son were discriminated against on the grounds of race and disability by amusement park The Efteling, according to a verdict from the Dutch human rights institute.
Liza Kurukulasuriya and her family's day out in September 2020 ended in her spending 17 hours in jail and a year of trauma, after an argument about whether her son could go to the toilet after waiting in line.
The family, who had a park-issued card acknowledging the young boy's special needs and difficulty in queuing due to his autism spectrum disorder (ASS), had been waiting for the toilet at the end of the day. However, as they reached the front of the queue, according to her Facebook account shared online more than 7,900 times, they were told the toilet was shutting.
Despite explaining their unique situation, and showing their disabilities access pass, a female employee of the Efteling denied toilet access to the boy. When he and his mother squeezed past, touching her glancingly on the shoulder, she made a police report of 'body-checking', a form of physical assault.
Kurukulasuriya, who is partly of Sri-Lankan origin, claimed that the woman had muttered 'black bitch, under her breath as she passed her – a claim that Kurukulasuriya's husband backed up.
She was held in a room away from her family, when police came, the employee refused an offer to solve the conflict by mediation, and Kurukulasuriya was jailed for the night.
Discrimination
More than a year later, a verdict this week from the College van de Rechten van de Mens upholds her version of events and says that she and her son were victims of discrimination.
According to the verdict, it is not credible that the employee had a speech impediment preventing her from saying the words 'black bitch' – an argument which had been given in The Efteling's defence.
It ruled that the Efteling had failed to prove that this had not happened, and that it had indeed discriminated against her on grounds of race.
It was the duty of the amusement park to help find a suitable solution to her son's toilet needs, and failure to do so was discrimination on the grounds of disability. Meanwhile refusing police mediation and ensuring the woman was jailed overnight, when no case was pursued, was also 'intimidating and humiliating treatment' that constituted discriminatory behaviour.
Ms Kurukulasuriya has already received a formal apology from the head of the Zeeland-West-Brabant Dutch force for 'disproportionate' treatment, irrelevant mention of her colour in a police statement and failure to arrange an appointment the following day or to provide a translator to properly explain her rights.
She told DutchNews.nl that she was pleased with the verdict and thanked anti-discrimination foundation RADAR for its support. 'I'm proud of Dutch "justice" and glad we were able to raise awareness on discrimination on grounds of disability, especially of kids with special needs and invisible disabilities, but also racial origin,' she said via email. 'Our story will hopefully help other victims not to feel alone and to stand up and defend their rights to fight discrimination [so] together we will change our society.'
'Annoying'
A spokeswoman from the Efteling said in a statement that it took the verdict 'very seriously' and was making efforts to learn, but found it difficult to understand why it had been made and backed its employees' statements.
'It is very regrettable that this judgement has been passed and we deeply regret it,' the statement said. 'In this case, there was a language barrier, and that can present problems, especially if the employee involved had a language development disorder. In our opinion, the employee's behaviour could never have been intended as it was experienced by the woman. In addition, the employees assert emphatically that no discriminatory statements were made. They find this situation extremely annoying.'
She added that the Efteling wants everyone to feel welcome and has sought advice from organisations with expertise in autism and physical and visual disabilities in order to 'improve itself'.
Thank you for donating to DutchNews.nl.
We could not provide the Dutch News service, and keep it free of charge, without the generous support of our readers. Your donations allow us to report on issues you tell us matter, and provide you with a summary of the most important Dutch news each day.
Make a donation