Out with racism, in with insulting poems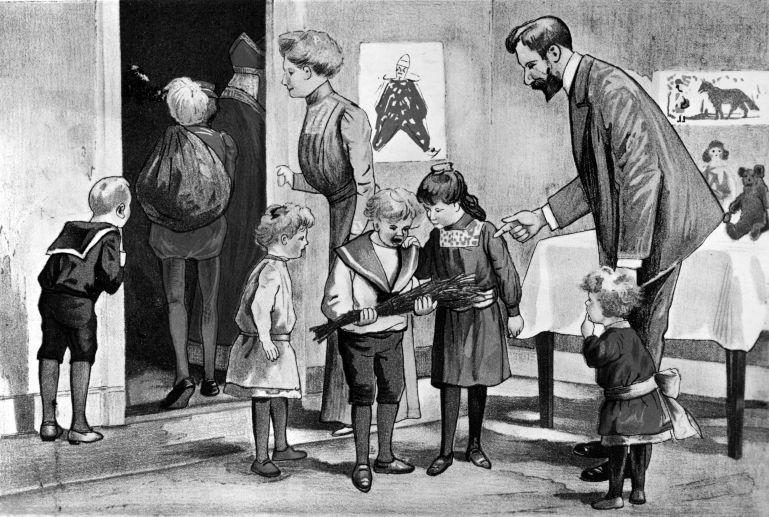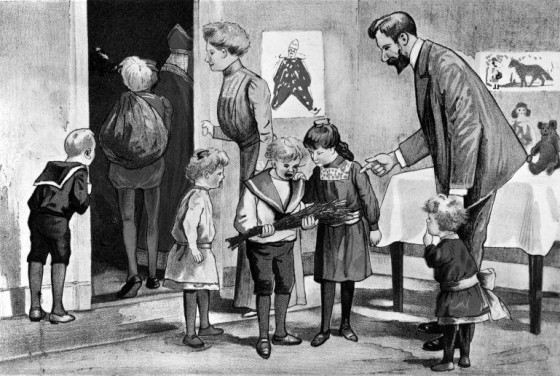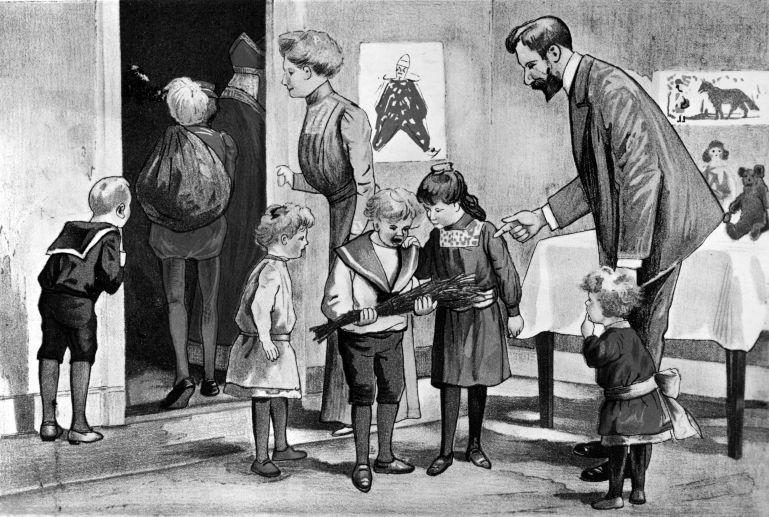 Any international who has survived one Sinterklaas season in the Netherlands is familiar with the dreaded Zwarte Piet debate. (If you're not, David Sedaris can fill you in.) The pro-blackface Zwarte Piet camp claims it is defending Dutch culture and Dutch history, but really they are only defending grown adults wearing dumb costumes and uncomfortable face paint. Molly Quell thinks that if they wanted to promote Dutch culture, they should stop promoting racism and start advocating for poetry and art classes.
It's been ten years since the Kick Out Zwarte Piet campaign started, though people of colour in the Netherlands have recognised the racism of the blackface and the outfit of Sinterklaas' helpers for much longer. The fights have been intense. A bus full of KOZP protesters was blockaded on the highway several years ago. Two men standing with anti-ZP teeshirts were attacked by a crowd in Friesland last month.
But the pro-ZP activists are more than rude and sometimes violent bullies. They are missing the obviously best parts of Sinterklaas in favour of objectively the worst parts.
Traditional December 5 celebrations start two weeks before, when children put out their shoes filled with snacks for Sinterklaas' horse, and in exchange, they get treats. Who doesn't want to wake up every morning to a shoe full of kruidnoten?
When the evening finally arrives, the aptly named pakjesavond – literally gift night. (Leave it to the Dutch to be very direct.) There's a knock at the door and a sack of presents arrives. Sure, in some households, the presents are delivered by someone in blackface, but this is completely superfluous. Close the front curtains and a disguise isn't necessary.
So far, a pretty delightful tradition. Then, we get to the really good stuff: an annual grudge fest for grown-ups, as one of my colleagues has described it.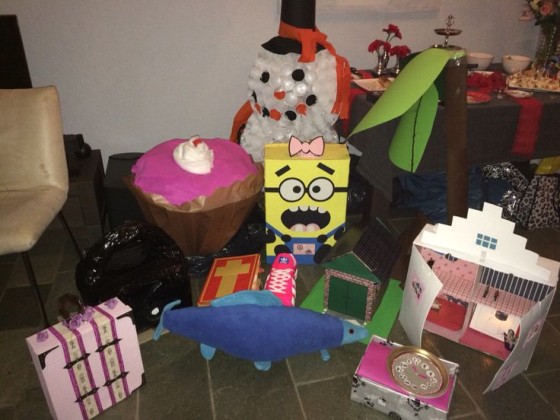 We start with the surprises. Ahead of the holiday, you draw lots for the name of your victim gift recipient. Then you spend weeks, even months, crafting totally absurd packing for an otherwise normal present. You will need to dig deep, back to primary school art class, to recall your best papier-mâché skills.
Or if you've ended up with your brother-in-law, who you've never really liked anyway, you can go the evil route. Wrap the gift in chicken wire. Hide a small present into a series of nested, individually wrapped boxes. Do what a friend's grandmother did: put the presenting inside of a plastic ball and then wrap the ball in meters of twine.
Now you get to craft a poem. This is the Netherlands, remember? It's an all-out bloodbath hidden behind the veneer of 'directness'. Like fraternity hazing, someone is going to have it out for you so you might as well inflict that pain on another poor soul. Terrible poet? It doesn't matter. The rhyme schemes are basic and there are even some websites that can help you out.
These – not knock-off blackface elves – are the real tradition of Sinterklaas. This delightful (and emotional scarring) evening is what defenders of tradition should champion. (Also the Sinterklaasjournaal, which is adorable and promotes media literacy.)
They choose not to, not because acne-inducing face paint is somehow more representative of Dutch culture. But because they want to be racist and hit back against people who are fighting to change this country for the better.
So this year, let's focus on the positive: gluing your fingers together while molding strips of old newspaper into an impossible-to-open gift box and then writing a poem insulting your mother-in-law's haircut, cooking, and parenting abilities.
And lots and lots of kruidnoten.
Thank you for donating to DutchNews.nl.
We could not provide the Dutch News service, and keep it free of charge, without the generous support of our readers. Your donations allow us to report on issues you tell us matter, and provide you with a summary of the most important Dutch news each day.
Make a donation