Partner content
Smile please: what you need to know about Dutch dentistry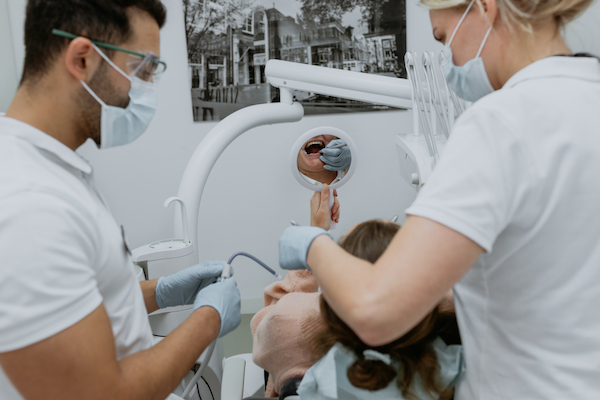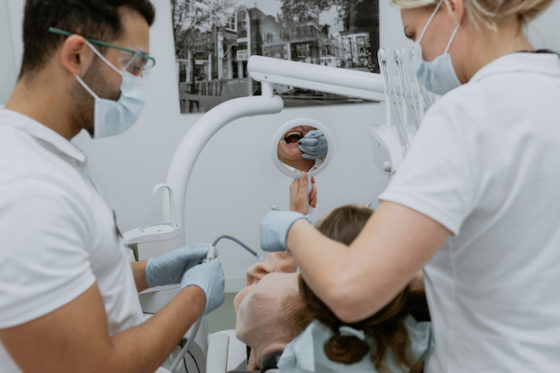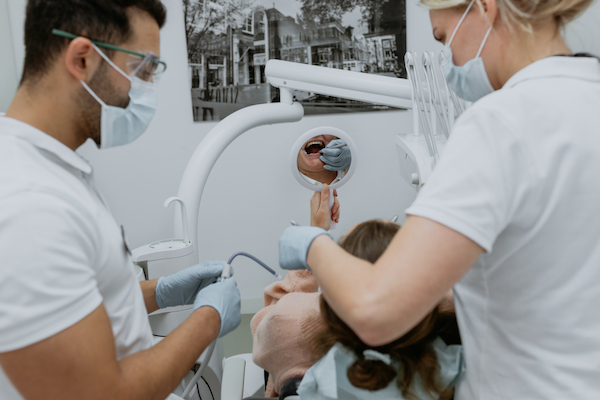 There are a lot of misconceptions out there about how dentistry works in the Netherlands. You may not need insurance, for example, and the prices you pay are up to the government, not the dentist. Here's what you need to know
Prevention is better than cure
The Dutch approach to dental care in general is very much focused on prevention, says Maaike van Schaik, of Amsterdam dental clinic Tandarts Jordaan. 'We try to stop problems from developing in the first place. Our focus with every client is to solve existing issues and provide advice on how to prevent new problems from starting.
'Of course sometimes it's not as easy as just giving good advice. For example, if you need specialised treatment or if you are nervous or afraid, our clinic has specialist help on hand to help you get over it.'
Dental insurance is not always necessary
Dental care for adults is not covered by the basic health insurance policy so if you want to be insured, you'll need to take out a supplementary policy.
Expect a dental policy entitling you have 75% of your bills paid – up to a maximum of €250 in a calendar year – to cost around €11 a month. At €132 a year, this is roughly the cost of two check-ups and a good clean.
A policy entitling you to an annual €500 in treatment will cost around €32 a month, or €384 a year – which means you could end up spending more money on insurance than you get paid out. So, if your teeth and gums are in good condition do the sums and decide if it is worth it.
Some policies also include a waiting period between signing up and being entitled to more complicated treatment such as an implant.
Children's dental care is free
If your children are just edging up to the age that they should start visiting the dentist – and Tandarts Jordaan and the dental health foundation Ivoren Kruis suggest it is a good time to start when your child gets its first tooth – be aware that their checkups and nearly all treatment is free.
Some health insurance companies try to lure in clients but suggesting that they offer free dental care for kids – but in fact insurers must do this by law. The free coverage does not include orthodontics, however, so if your dentist suggests braces might be necessary, start checking out the likely insurance costs well in advance. Some policies have a waiting period of a year before they pay.
Dentists' fees are set by a central organisation
Dutch dentists are not free to decide how much to charge for a check up or a filling. Those costs are determined by the Dutch healthcare council NZA, which sets general prices for all forms of healthcare using a complicated set of codes.
So, according to the NZA price list, next year a six monthly check-up will cost €22.91, and a regular dental hygiene appointment will cost €13.52 per five minutes
'People sometimes think that going to a bright, modern dental clinic with state-of-the-art facilities is going to cost them extra,' says Maaike. 'But that is not the case. I know first hand what it feels like to be afraid to go to the dentist and I believe that it makes a big difference if we can offer our patients a personal service in a pleasant and highly professional atmosphere.'
Communication is crucial
Dutch professionals are usually pretty good at communicating in English, but it might be worth looking for a dentist who specialises in treating international workers if you are nervous about visiting the dentist or have a lot of questions.
Dentists use a numbering system to identify teeth as well, which can make just a regular check-up more difficult in a foreign language. Some dentists have developed their own methods to make patients feel more comfortable. At Tandarts Jordaan, for example, they take colour photos of your mouth and teeth, so they can actually point out on the screen which tooth they are talking about.
'It is important to explain things in a way people can understand,' says Maaike. 'As a dentist, people think you only focus on their teeth, but we like to consider the whole person. It can be difficult dealing with things to do with your health in a foreign language but we are talking about building and investing in a relationship, which could last for years.'
Open all hours
The idea that dental clinics keep to office hours is slowly changing in line with general shifts in working practices. Tandarts Jordaan on Amsterdam's busy Westerstraat is open Sunday to Friday and some days until 10pm, so you don't need to take time off work to visit.
They operate an emergency dentist service as well, which is also worth knowing in case you knock a tooth out during your Sunday rugby match or suddenly develop severe toothache.
Find out more about Amsterdam dental clinic Tandarts Jordaan
Thank you for donating to DutchNews.nl.
We could not provide the Dutch News service, and keep it free of charge, without the generous support of our readers. Your donations allow us to report on issues you tell us matter, and provide you with a summary of the most important Dutch news each day.
Make a donation