'I remember every bit of fleeing Afghanistan. It never leaves you'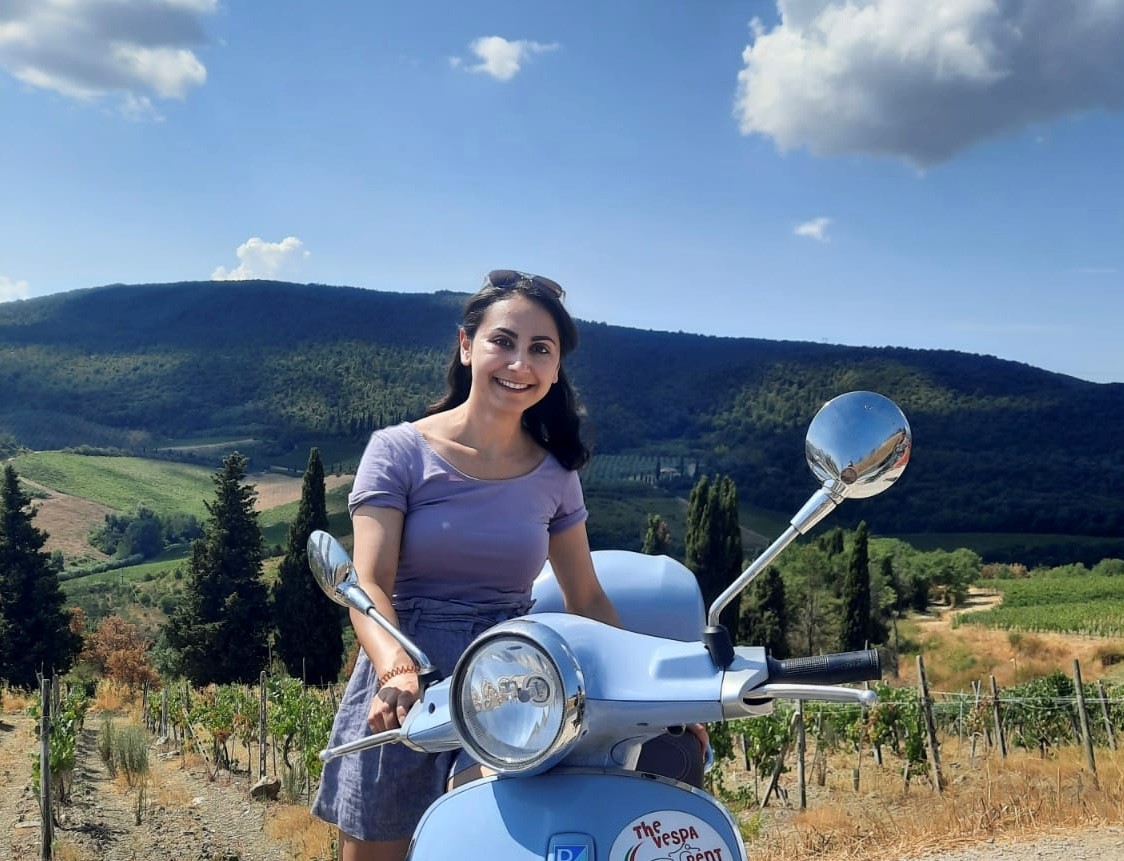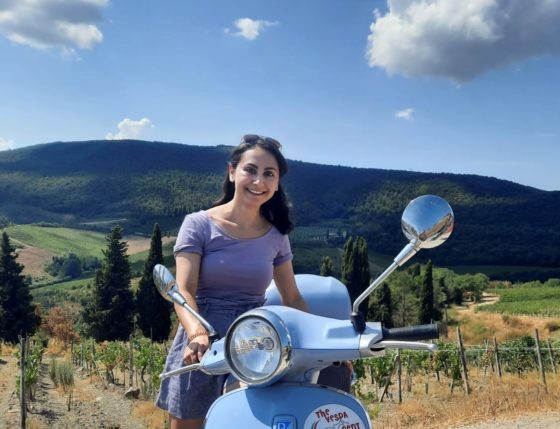 Niloufar Rahim (34), a general practitioner from Arnhem, fled her childhood home in Kabul in 1997 to escape the Taliban and seek asylum in the Netherlands. She is the chair of Dutch-Afghan organisation KEIHAN and an ambassador for IOM, Connecting Diaspora for Development.
How did you end up in the Netherlands?
I fled Afghanistan as a refugee with my parents when I was 10. We fled because of the Taliban regime. I remember every bit of it. It never leaves you, actually. At the beginning, we were put in a kind of a prison in Zevenaar for three days while they were processing our papers. We were in a huge building with a lot of people and we weren't allowed to do anything or leave. We got Dutch food and we didn't like it all. It was cheese all the time, with white bread and milk.
After that, we were transferred to an asylum centre in Haarlem and then we transferred to Amersfoort. We had kitchens there and could cook our own food, and that was where we stayed until we got our Dutch passports. After that, they found us a home in Alphen aan den Rijn. My mother is still there.
The whole process took 6-7 months, but there were people who were in the asylum centre in Amersfoort for years. When I see how the refugees are treated now, I would say we were treated quite well, but at the time, as a kid, and with a brother who was two years old, it was traumatic.
Meeting other kids, though, was wonderful. In Haarlem, we were put in a school immediately. There weren't any Dutch kids and we couldn't speak Dutch yet so it was all talking in sign language and trying to understand each other.
How do you describe yourself – an expat, lovepat, immigrant, international etc?
With everything that's happening in Afghanistan, it just touches me so much and I feel so, so helpless that I again feel like an immigrant. I don't feel Dutch enough, like I cannot do anything of influence to change things in the world and that really makes me feel vulnerable.
But overall, I really feel like an international because I love the world and I love to travel. I love to get to know other people and get to know other cultures. But whenever things are bad in Afghanistan – or anywhere in the world – I really feel like an immigrant again and I get pushed back somehow. You feel that label again.
How long do you plan to stay?
I have always doubted whether I would stay permanently in the Netherlands or go somewhere else in Europe or go back to Afghanistan, even. That option is off the table for a very long time now. For now, I'm going to stay, but in the future maybe I'll move somewhere like Italy – it has wonderful food, wonderful weather and beautiful nature – I love it.
Do you speak Dutch and how did you learn?
I learnt it in the asylum centres. I still remember my first words − it was a sentence in a book: Samira en Brahim springen in de plas (Samira and Brahim jump in the puddle).
After six months, I think, when we got our permanent home in Alphen aan den Rijn, we were put directly into school. I was in group 7. I was already speaking Dutch and I don't remember having any problems with it. I also had to take the CITO toets [high school entry exam] and that went well as well. With children it goes really fast and you don't even notice when you learn it.
What's your favourite Dutch thing?
If there's one thing I really, really love it's the Delfts Blauw [pottery]. It's just beautiful and I love the fact that they used to use the lapis lazuli dye from Afghanistan to make that blue colour. That makes it even more special for me.
How Dutch have you become?
I eat and sleep at the same times as the Dutch. I like to eat at 6 o'clock and I love cheese now – it's grown on me! But I wouldn't say I've become very Dutch. Wherever I would have been, I would have been the independent woman that I am today.
I've tried not to become very Dutch because I really love my Afghan culture. I'm a people person. I think that whole taking care of your people, your community, your family – that is something very beautiful that we've got in Afghanistan, within our culture, and that I try to hang onto. I hope that never dies.
Which three Dutch people (dead or alive) would you most like to meet?
I would have loved to have met Vincent van Gogh to convince him of his own brilliance and thank him for his contribution to Dutch culture and art. I think more people should have done that when he was alive and then maybe he wouldn't have done the things he did and he would have been more happy. I love his work. I'm a big fan.
I would also have loved to meet Anne Frank. A lot of people can learn from her perseverance and positive look at life even though you're going through hell.
Finally, I would love to meet [actor and presenter] Jeroen van Koningsbrugge. I just love his humour and versatility. He is a very talented man.
What's your top tourist tip?
One of the most beautiful places in the Netherlands is the Hoge Veluwe National Park. It's so big, you can just wander around in the nature for hours and look at the trees and the animals and everything. You can hike, you can bike, you can walk, you can drive through it – and it's just beautiful.
Tell us something surprising you've found out about the Netherlands
The thing I'm really surprised about right now is the absolute inadequacy of the political policy on refugees. With all the refugees that we're not accepting and just turning our backs to, I'm actually ashamed. I always thought that we lived in a country that was fighting for the rights of those who can't fight for themselves, whose lives are in danger, and trying to give them that safe haven, and I was really proud of that because I had found that myself here in the Netherlands.
But seeing the way people react these days, that really surprises me and that disappoints me immensely. The political leaders of this country are acting as though they don't know or don't understand what is happening in the world and they're not taking their responsibility towards those in need.
If you had just 24 hours left in the Netherlands, what would you do?
I would take a boat ride with all of my friends through the Amsterdam canals. That's a very good way to end your time here – everything Dutch! I would probably take some cheese and a little bit of lemonade or water.
I think I will always remember the Dutch people as people who gave me the opportunity to become myself and to explore the world, because that's something that I couldn't have done if I hadn't come as a refugee – and I'll always appreciate that. And I truly hope that many, many more like me will get that opportunity as well.
Connecting Diaspora for Development assists the development of migrants' home countries through the transfer of knowledge and expertise. KEIHAN contributes to higher education in Afghanistan and creates a support network for Afghans in the Netherlands. 
Niloufar was talking to Deborah Nicholls-Lee
Thank you for donating to DutchNews.nl.
We could not provide the Dutch News service, and keep it free of charge, without the generous support of our readers. Your donations allow us to report on issues you tell us matter, and provide you with a summary of the most important Dutch news each day.
Make a donation