'The Dutch have more freedom in how they speak with their mentor or boss'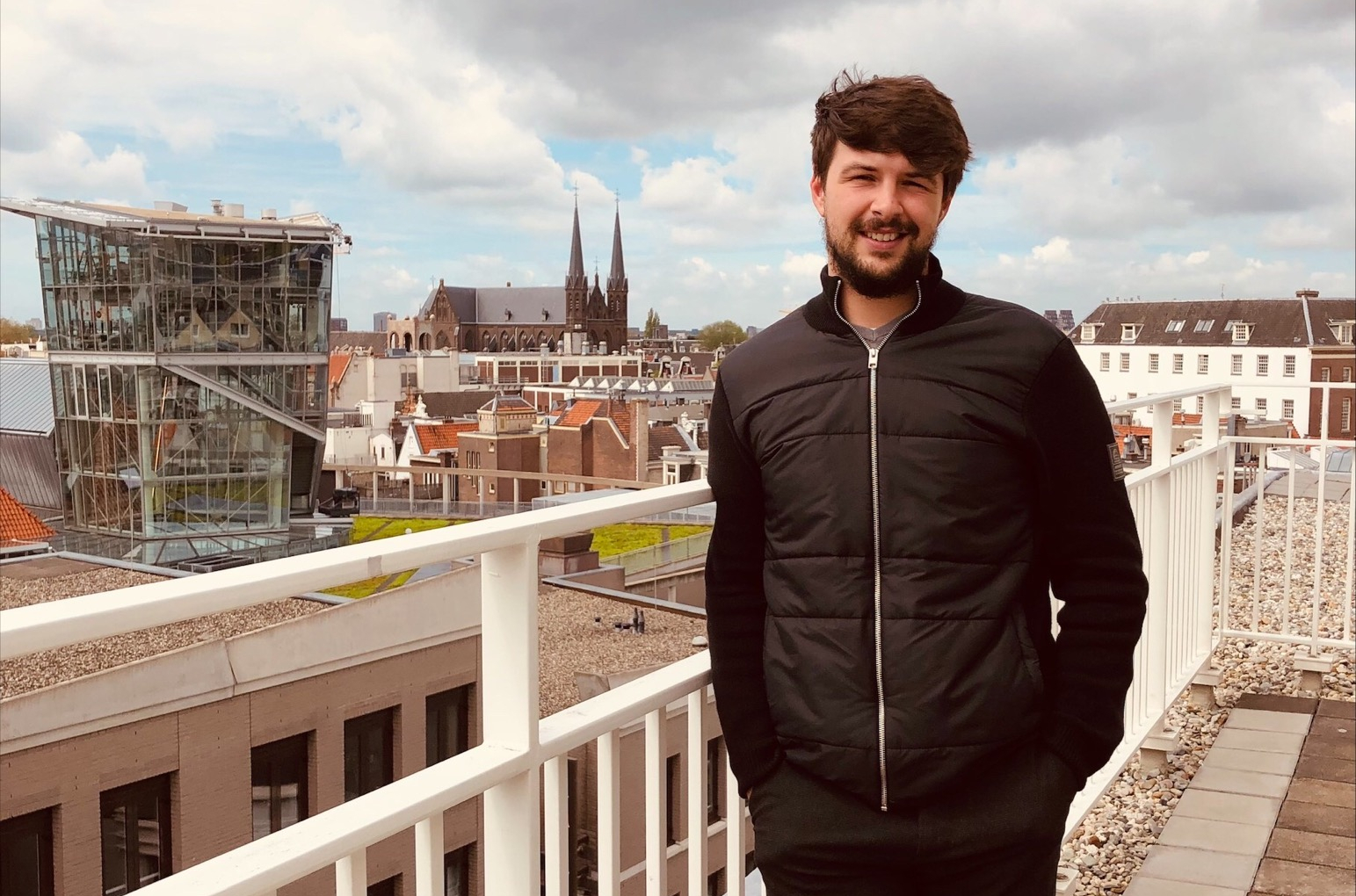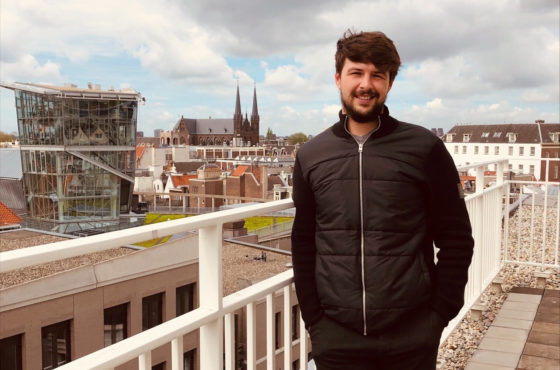 Gabriele Gobbi relocated from Rome to attend university in The Hague four years ago and is still here. He currently works as an intern at the Elemental Water Foundation, an organisation devoted to fighting water scarcity around the world.
How did you end up in the Netherlands?
After graduating from the Deutsche Schule Rom, the German School of Rome, I was searching for a political science bachelor's programme and a city or an environment where I could grow academically and professionally. I went looking for the most suitable city in terms of international relations and politics. Through my research, I ended up finding the Netherlands and, more precisely, The Hague. I applied for the European Studies programme at The Hague's university of applied sciences. That's how I started my journey here in the Netherlands.
How do you describe yourself – an expat, lovepat, immigrant, or international?
I'm currently in a transitional situation. I'm going from being an international student to, I would say, a young professional. I'm still kind of in the middle. I'm done with university but, at the same time, I still haven't jumped into the real professional world yet. I can't call myself an immigrant, because I haven't immigrated anywhere. I'm still in the Schengen area, but I feel international.
How long do you plan to stay?
It's been four years now, and I definitely plan to stay longer because I've found pretty much everything I was searching for here from an academic point of view and from a job point of view and also in terms of personal growth and personal relationships. I don't know how long I'm going to stay and, of course, the dynamics might change. As of right now, I will say that the Netherlands is definitely the place to be, at least for me.
Do you speak Dutch and how did you learn?
I've definitely learned some Dutch, but I guess the main, let's say, pushing factor was personal relationships. By trying to interact as much as possible with local people I ended up having a relationship with a Dutch girl from Rotterdam. In that sense, probably love pushed me the most, you know. Of course, there's also work, because I've worked in different environments like restaurants as a side job. Dutch was required.
My level of Dutch is not so high, but it's enough to have a small conversation. I never used an app to learn, but I went to a Dutch university with an English programme. I never attended Dutch courses, but I had moments when I was confronted with Dutch.
What's your favourite Dutch thing?
The perception of hierarchy. In professional and academic environments, at least in comparison to Italy and what I come from, there's a satisfying degree of freedom to address certain things and the way you address certain things. For example, the way you speak with your mentor, your professors, or with your boss at the office. There's a little bit more of a pleasurable dynamic, so you have a little bit more freedom to address problems in a more informal way.
In Italy, it's very clear and very structured when it comes to how to address people based on what role they cover. In that sense, I would say my favourite thing about the Netherlands is this interpersonal freedom.
How Dutch have you become?
There are certain things, when I go back to my home country, that help me realise how much the Netherlands has been impacting me in terms of transportation, rules, or how clean the city is. I don't know, I'm still pretty much Italian and all my international friends can confirm this. They always make fun of me for it, but I would say I'm now 30% Dutch or 20% maybe. I'm Italian, so I feel it's really risky to get rid of my roots.
Which three Dutch people (dead or alive) would you most like to meet?
Rembrandt. I would definitely like to speak with him, because he's one of my favourite Dutch artists. I've always been a fan of art. I also did a minor in philosophy of art and culture at university. We focused on Dutch painters.
King Willem-Alexander. He's our organisation's founding father. Despite the fact that it might be difficult to communicate with him, I think he would be an interesting personality.
Mark Rutte. I'm studying politics, so it would be nice to sit down with him. I would want to talk with him about international relations and ask him what the relationships are like with the former Dutch colonies and what the internal dynamics are like – not only economically but also the political and social dynamics. For example, on certain islands, they're still teaching Dutch in high school, which is interesting from a cultural point of view.
I would also want to ask him what it's like to manage one of Europe's most important countries.
What's your top tourist tip?
It's kind of a passion of mine to travel throughout the Netherlands to search for small realities and villages. I definitely think people should go to the Museum Voorlinden, which is outside the Hague. It's a very nice modern art museum located in a park. There's a green area around the museum, and it's a very inspiring location for art, design, nature, and architecture. It's kind of modern and avant-garde, so it's really interesting to visit. It's also not so well known, at least for international people.
Tell us something surprising you've found out about the Netherlands
Water management, that's for sure. As cliche as it sounds, it's actually very interesting to see how the different institutes throughout the Netherlands from Wageningen to Delft deal with the water management topic. I ended up working with two Delft engineers, Sid Vollebregt and Reinoud Feenstra, who are also the co-founders of the foundation where I work. They deal with water supplies and water desalination. I was surprised to see how much research and how much commitment is involved here in the Netherlands. It's been very inspiring.
If you had just 24 hours left in the Netherlands, what would you do?
I would probably go to Rotterdam or Amsterdam and definitely enjoy what they're good at, which is nightlife. I would try to eat, visit as much as possible, and then celebrate properly in one of these cities with my Dutch group of friends.
That would probably be it, but there's also a cafe that I really like in Scheveningen that's called The Shore. It's a wonderful beach club. The people who work there are just amazing and really care about sustainability and keeping it as green as possible. They have a wonderful community around it of surfers and people from Scheveningen also and the international community. It's one of my favourite places.
Gabriele Gobbi was talking to Brandon Hartley
Thank you for donating to DutchNews.nl.
We could not provide the Dutch News service, and keep it free of charge, without the generous support of our readers. Your donations allow us to report on issues you tell us matter, and provide you with a summary of the most important Dutch news each day.
Make a donation