Partner content
Nord Anglia International School Rotterdam founds new IB Academy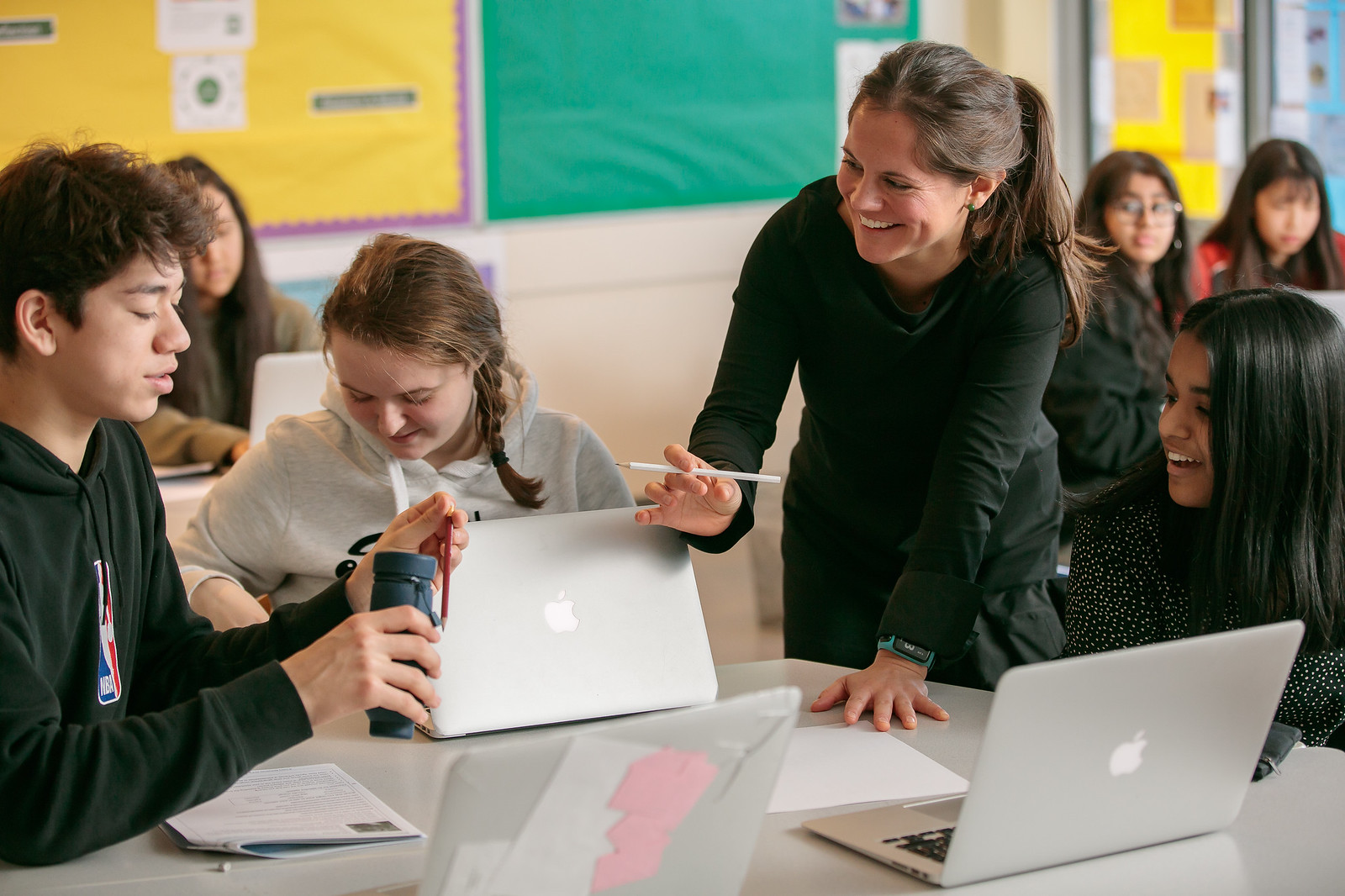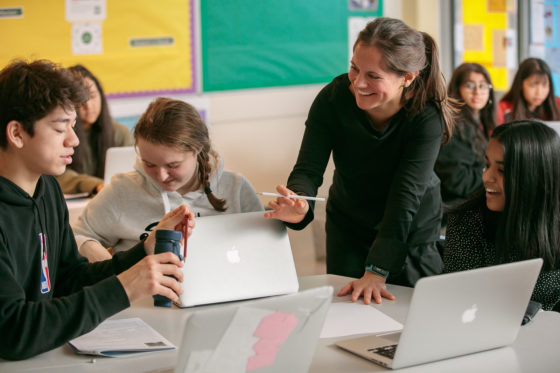 As Nord Anglia International School Rotterdam prepares to open its new IB Academy, we find out about the strengths of the IB programme and why NAISR is a great place to study for it.
Formerly the American International School of Rotterdam, this friendly community school of students aged 3-18 has undergone an exciting metamorphosis since it became Nord Anglia International School Rotterdam in 2019. The latest stage of the extensive refurbishment includes the creation of Nord Anglia IB Academy Rotterdam, an area of the building dedicated entirely to the school's Post-16 students, who follow the International Baccalaureate Diploma Programme (IBDP).
Bespoke facilities
The stylish open-planned space, which opens in September, will include a common room, collaboration zones, a meeting room, a silent study area and a kitchenette. The bespoke area is also home to the offices of the mentor teacher, career counsellor and IB Diploma Coordinator, offering wrap-around support for the school's most senior students as they prepare for the next exciting stage of their lives.
This integrated approach to student welfare and academic success − supporting the whole student − is mirrored in the IB curriculum and methodology, explains Head of IB, Danielle Mashon. 'The IB is designed as a holistic programme. It is rigorous academically, but it's also rigorous in its personal development of students,' she says, pointing to course components such as Theory of Knowledge (TOK), which teaches students to become critical thinkers, and Creativity, Activity, Service (CAS), which exposes students to global issues at a local level.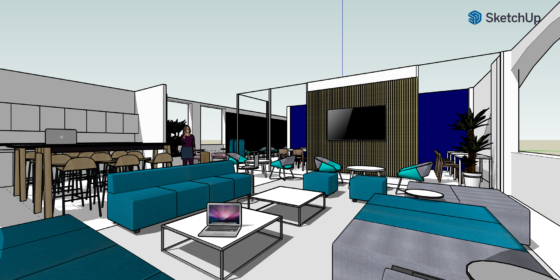 Breadth and choice
Alongside a set of ten shared qualities outlined in the IB Learner Profile − such as being inquiring, open-minded and caring − the IB 'caters to students' diverse interests and abilities', says Danielle, and 'affirms individual students' identities'.
The breadth of the IB plays an important role here. Unlike some study programmes, where students are required to specialise very young, IB candidates choose a total of six courses from six subject groups, selecting at least three which they would like to pursue in more depth. All the familiar subject options are represented at NAISR, and staff work closely with students to ensure they are selecting the right pathways for their preferred university and career choices.
Academic excellence
With its small class sizes within a caring community where everyone knows you, it is unsurprising that IB students at NAISR perform so well academically. The average IB score over the last few years has been 34, against a global average of 29.9 in 2020, ranking NAISR in the top three highest-scoring IB schools in the Netherlands – and the predicted grades for this year look equally promising.
Part of this success is also down to the preparatory programme that the school runs for years 10 and 11 (14-16 year-olds), which teaches students the study skills they need to succeed in the IB.
'The IB is a journey, not a sprint,' says Danielle, contrasting the course with more traditional, exam-based formats. 'By valuing success over two years, instead of a burst at the end, students really do grow as a learner and they learn how to learn.'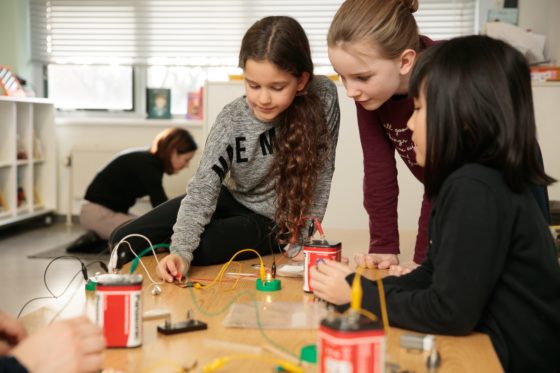 Skills for life
This long-term thinking also lays the foundations for future success, too. 'To successfully finish university, you can't just smash out an exam at the end, you have to learn self-disciplinary skills, what the IB calls 'Approaches to Learning' (ATL),' explains Danielle. 'Reflection on your progress − your successes and your setbacks − are what develop that life-long transferable skill.'
Far from fact-feeding and rote learning, the IB fosters independent learners who are used to finding answers for themselves. The 4000-word Extended Essay (EE), for example, which all students research and write on a subject of their choice, not only builds on students' personal interests, but builds a self-reliance that will serve them well in the future.
The Nord Anglia Education Global Network
NAISR students have the added benefit of being part of the Nord Anglia Education (NAE) family of 73 schools in 30 countries. This global network of educators affords students a unique opportunity to access support and advice from experienced IB and college counsellors with connections to the world's top universities.
The NAE gives students an extensive peer network, too, which will be invaluable in their future careers. NAE global student conferences and the school's partnerships with organisations such as UNICEF and MIT, also open doors for NAISR students looking to expand their international network and explore the world around them.
Universities around the world recognise the IB Diploma, and in some jurisdictions, students are also granted university credit for the higher-level subjects studied as part of the IB programme. This internationally recognised qualification is increasingly popular with Dutch students with global aspirations. 'If you want to study overseas, university systems globally will recognise the IB certification,' says Danielle. 'Whereas, if you have a Dutch diploma, for example, you'd have to look at having your qualifications approved.'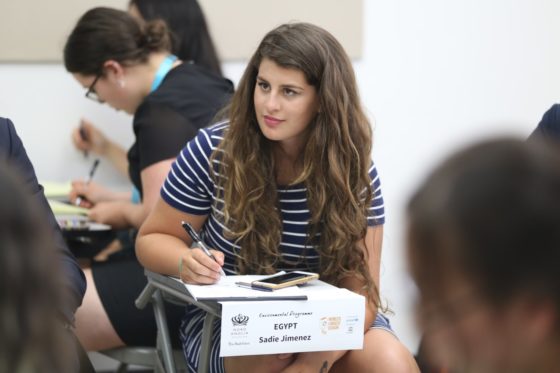 A global perspective
'Cultivating global citizenship through participation in sport and service and community engagement is written into the IB programme,' explains Danielle. 'I think that's the real value of the IB in comparison to other 16+ exam-based classes.'
The promotion of intercultural understanding and respect, with the aim of creating a better world through education, sets the IB apart from other qualifications and quickly makes international students feel at home. Multilingualism is also valued. At NAISR, 25% of students obtained a bilingual diploma last year, showcasing their linguistic talent.
'Our world-class teachers, our new facilities, our close community, and our link to our larger organisation', all mean you get 'a different learning experience' at NAISR, says Danielle. 'It's the perfect blend for achieving success and high results at IB level'.
To find out more about the Nord Anglia International School Rotterdam, visit their website or contact Admissions.
Thank you for donating to DutchNews.nl.
We could not provide the Dutch News service, and keep it free of charge, without the generous support of our readers. Your donations allow us to report on issues you tell us matter, and provide you with a summary of the most important Dutch news each day.
Make a donation