Groningen gas: 80% of the homes in this village are being demolished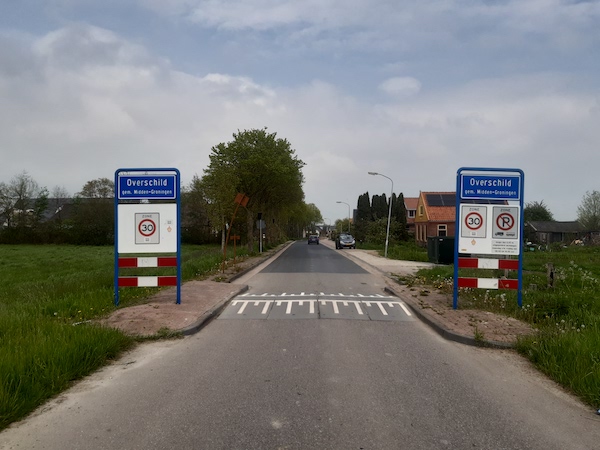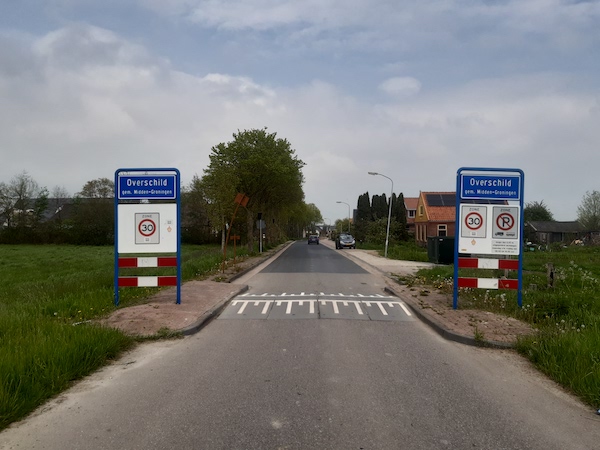 In Groningen, work is continuing to clear up the damage caused by extracting millions of cubic metres of gas from under the province. For the residents of the village of Overschild, this means demolishing and rebuilding almost every building. 
The eastern road into Overschild shares as much anonymity with any other in rural Groningen, lined with large trees protecting distant horizons dominated by wind turbines. Just past the village's welcome sign, a new road on the right reaches around the back of the homes dotting Graauwedijk, revealing small newly built bungalow-style homes.
Unnoticeable additions for anyone used to living in any town and city, these new units are now helping to temporarily house the victims of a half century of natural gas exploration that has upended normal life in this part of the province. Whereas traditional home ownership derives value from what's inside, these 30 new homes are being prized for what's underneath – earthquake resistant concrete foundations.
It's in Overschild, a 20 minutes drive east of Groningen, where the first large-scale house rebuilding project is taking place after years of subsidence caused by natural gas extraction rendered hundreds of homes unsafe to live in. A dream for the construction industry, it's a nightmare for a village where 80% of homes for its 500 residents are being torn down and replaced.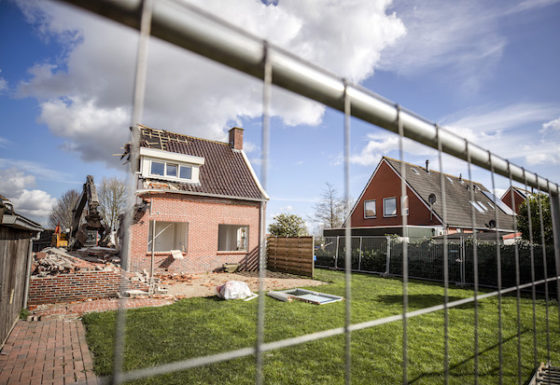 Driving towards the village's only junction, you're confronted with dilapidated, partially-demolished and fenced-off homes, interspersed between newly cleared empty plots. The mood does lift when turning onto Meerweg, Overschild's only north-south artery, where those cleared plots are being prepared for construction.
New lawn
A few invisible doors down, I meet Mark and Fleur Folkersma, a young couple working on their newly finished front lawn. It faces their new house which was completed a few months ago and is the first to be officially completed in the village plan.
'He was really pushy. It was a long wait and much drama. That's why we're done already,' Fleur says about the pressure Mark placed on National Coordination Groningen (NCG), the body set up by the government to coordinate the housing redevelopment strategy.
'The wait and the insecurity was confusing. It was five years in the making until the plans were solid and they could build a new house. Our neighbour, who is 73, said, "If I knew this would happen I would have sold my house and would have left",' Folkersma says.
Where age might differentiate whether rebuilding is greeted as an opportunity or misery, it is the streets in Overschild which determine priority for reconstruction.
Earthquakes
'For us, it's very clear and we have enough money and support, and can build a new house,' says Fleur. 'But the other two streets don't have enough money and have a lot of rules. So it's very frustrating for them.'
The disparity, she says, emerged because the home assessments were carried out at the same time as earthquake impact started reducing because gas extraction was being wound down. This meant meant national government was less willing to pay for fully rebuilding homes.
'They [the NCG] said "well it's not dangerous anymore so we're not going to do it", that's the thing you hear,' says Mark.  'We'd been waiting 6-7 years. You cannot say "yeah, we're going to give you a new house" and then not do it.'
Relocation
A few houses back towards the main junction, microbial biologist Gert de Vries looks out of his garden at the metal-plated access road leading out behind his house. He explains it's a luxury compared to other villagers who don't have a backyard and need to be relocated while work takes place.
His house was checked by officials early in the process and is being replaced. 'If your home was investigated very late or not at all yet, you have no options at all. If you were investigated very early, you get a new house,' he says. 'We don't all get the same legal rights.'
Learning his home's fate didn't come as a major shock. 'First you hear your house will be inspected, then you hear nothing for a couple of months and then there is a report. In that period, you also hear from other places about what is happening, so it grows slowly on you,' he says.
'We hoped we would fall into the group of rebuilding a new house, and that turned out to be the case, but it turned out to be the case for 80% of the village. That was quite dramatic.'
He is pragmatic about the loss of the gas industry which is being phased out. 'There are many industries coming and going, and this is one of them,' he says. De Vries believes closure was unavoidable when the true damage to local homes was revealed.
Driving out of town, passing the village junction where the contents of someone's garage are being offered for free on the pavement, a traditional windmill overshadows a house being supported by wooden stilts. A few doors further, Janette Aukes opens up over her back gate.
'They are going to pay for a new house, similar to this one,' she says of her own agreement with the NCG, adding 'they said "this is your budget", but that was several years ago. The budget isn't suitable anymore.'
'We were going to have a new home with all the new things like solar panels. I guess that was 2-3 years ago, but now it is a lot of stress, and it's a lot of waiting and insecurity.'
Aukes' unease is a common feature of villagers, hidden away behind the confidence of construction activity all around. With just one community centre currently shuttered by the pandemic, the hope of even seeing next door neighbours again in some parts of the village remains a distant prospect. Despite the activity, life still feels in disrepair.
---
The Groningen gas industry
Thousands of people have been affected by damage to their homes due to subsidence in the region, which sits above Europe's largest gas field and has been exploited by NAM, a joint venture set up by Shell and Esso, since 1963.
In 2018 the government agreed to stop gas production by 2030, having previously promised to scale back extraction. More than 1,000 quakes of up to 3.6 on the Richter scale have hit the province since 1986 and more than 9,000 claims for damages have been submitted by people who say their houses have been damaged. 
In the meantime, the political and corporate wrangling about who should pick up the bill is ongoing.
In May, NAM director Johan Atema told the NRC that just 50 not 26,000 homes in the Groningen earthquake area need strengthening to comply with the latest safety standards, a statement that caused outrage among locals.
So far 2,000 homes have been strengthened because they are vulnerable to the quakes, caused by the ground settling after natural gas has been extracted. And only half the 26,000 homes identified as being problematic have actually been inspected
Thank you for donating to DutchNews.nl.
We could not provide the Dutch News service, and keep it free of charge, without the generous support of our readers. Your donations allow us to report on issues you tell us matter, and provide you with a summary of the most important Dutch news each day.
Make a donation