Women are central to clean tech revolution, says founder of new online swapping platform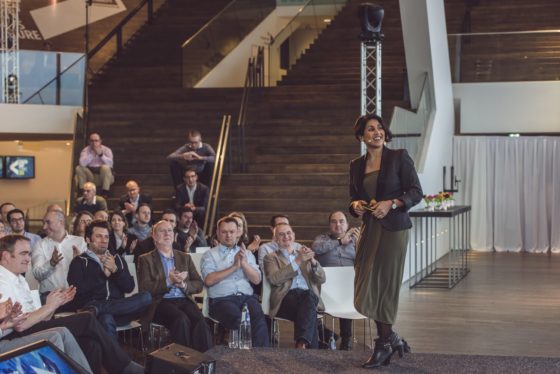 Clean tech has the power to make large-scale change, but a lack of diversity in the sector may be holding it back. On International Women's Day, DutchNews.nl meets serial entrepreneur and tech-spert Dr Nilofer Christensen to learn more about the contribution that women can make.
'I realised that if I wanted to effect real change, then I needed to take the plunge and do it full time and commit myself,' says clean-tech pioneer Nilofer Christensen (36) who recently swapped a senior position in tech product management for the more precarious life of an entrepreneur.
In February, in partnership with fashion designer Roosmarie Raas (36), Christensen launched swap-studio, an online platform for exchanging stylish homeware and clothing, which aims to shake up traditional trading relationships while reducing waste.
Gender disparity
At a time when the chamber of commerce has seen the registration of new businesses plummet, swap-studio is bucking the trend. The startup's two female founders, and their almost all-female team, also make it an anomaly. According to recent research, women make up just 15.6% of the tech workforce in the Netherlands and just 11.6% of all startups and scaleups here are founded by women.
Alongside a high-flying tech career, the Amsterdam-based Australian has never been able to resist a side hustle. Swap-studio is Christensen's third startup and brings in her expertise as a former lecturer in sustainability and infrastructure engineering at Melbourne University. But it was her other role, as a parent, which triggered this latest venture.
'I've got quite a small apartment and two young kids who grow out of things quite quickly,' says Christensen, who was struggling to part with a huge collection of unneeded toys and clothes due to all the memories associated with them. 'I just wanted that feeling attached to the product to continue, knowing that another child would enjoy it,' she says.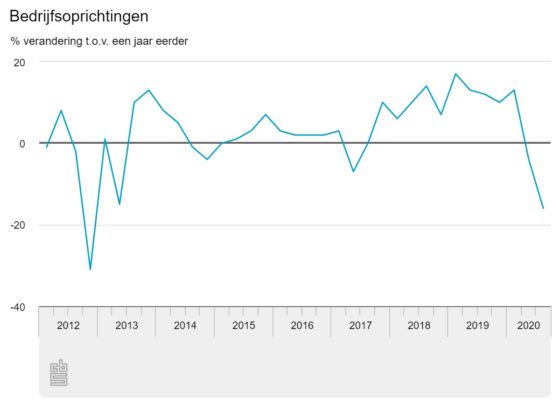 Good timing
Christensen was not put off by the pandemic. 'The timing is just right,' she insists. 'Shops are closed and everyone's in lockdown, but online shopping is massive at the moment.' Our mentality has changed too, she explains. 'There's so much acceptance of re-use and taking actionable steps… I find that one crisis brings focus on another crisis. The world is changing. There are things that we need to focus on more than just our everyday lives.'
The forced separation of lockdown has also highlighted the importance of creating a network. 'We're really thirsty for that connection,' says Christensen, who sees swap-studio as playing a role in creating a network of consumers who love design but do not want to contribute to the two million tons of waste that the Netherlands sends to landfill each year. 'Tech is what can bring these communities together,' she enthuses. 'You can use tech to bring about real change in ways that bricks and mortar stores find it a bit harder to do.'
Christensen is eager to differentiate swap-studio from other trading platforms. 'We don't want to be an online second-hand shop,' she says. 'For us, the community is such a big part of this. It's not about the financial gain of selling a product, but of transferring the value of that product from one person to another.'
For this reason, all exchanges on the site are non-monetary and based instead on 'kudos' credits which only have value within the swapping community. The site is funded by a monthly subscription of €4.99, or users can pay €2.99 per swap. It costs nothing to give items away.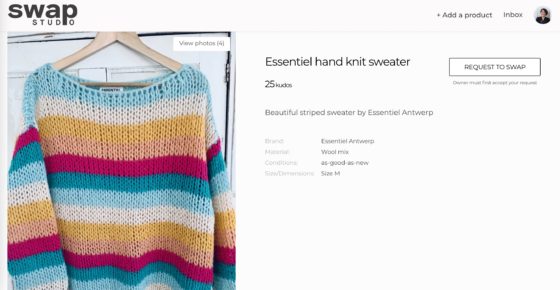 Women in tech
Women's under-representation in clean tech is a missed opportunity, according to Christensen. She says: 'Women make most of the consumer decisions in the household and we have the opportunity now to really make a difference on a large scale. We have such a big role to play in disrupting this make-use-dispose life cycle.'
The tech sector, she says, could also benefit from the cultural shift that a more feminine workforce could bring. 'Traditionally, women have been encouraged to focus on their masculine qualities to get ahead and I think that's what needs to change. I think business should be personal; business should be emotional. There should be a lot of empathy because that's how you create a great tech product − putting yourself in the shoes of your users. This is the cultural change that tech needs and that we [women] can provide.'
RISE – Female Hub
Recognising a shortage in human capital in the tech sector and the need to attract more women, the Amsterdam municipality announced €750,000 funding for project RISE – Female Hub last December. The organisation will link up initiatives already active in this field to create a knowledge hub supporting female entrepreneurs and those embarking on a career in the tech sector.
'There are not enough women in the tech sector, and if they are there, they're dropping out,' RISE's project coordinator and programme manager Dieuwke van Buren told DutchNews.nl. 'Women can bring a lot to the table,' she says. Most products and services are designed by men and have a male perspective, she explains. 'We need to make sure that the whole eco-system changes.'
Adapting training and support to match the needs of women is important too. 'You need to give women the same tools but in a different way,' says Van Buren. For example, more women than men run their companies part-time, she explains, so resources need to accommodate this. Boosting women's visibility in the sector is also part of RISE's mission. 'If you see other women do it, [you realise] you can do it too,' says Van Buren.
Investment
Representation is important in securing finance, too. A 2019 study by Techleap revealed that just 3.5% of business investment in the Netherlands went to female or mixed-group founders.
The study concludes that this is partly due to an 'affinity bias', whereby venture capitalists − which are predominantly male − are more likely to identify with male entrepreneurs and their businesses. In 2019, Borski Fund, Shecredit, and Fundright were established to help counterbalance this bias by prioritising the financing of women-led businesses.
When women are granted investment, the figures are very encouraging. One US study spanning companies' performance between 2005 and 2015 found that businesses founded by women performed 63% better than their male counterparts.
Christensen, who is currently seeking investment to take swap-studio global by 2022, finds this evidence of lost potential exasperating. 'It's a business opportunity that people are ignoring,' she says. 'This is something that I've been trying to shout from the rooftops about.'
Thank you for donating to DutchNews.nl.
We could not provide the Dutch News service, and keep it free of charge, without the generous support of our readers. Your donations allow us to report on issues you tell us matter, and provide you with a summary of the most important Dutch news each day.
Make a donation