Same team, different blend as Rutte just misses out on dream ticket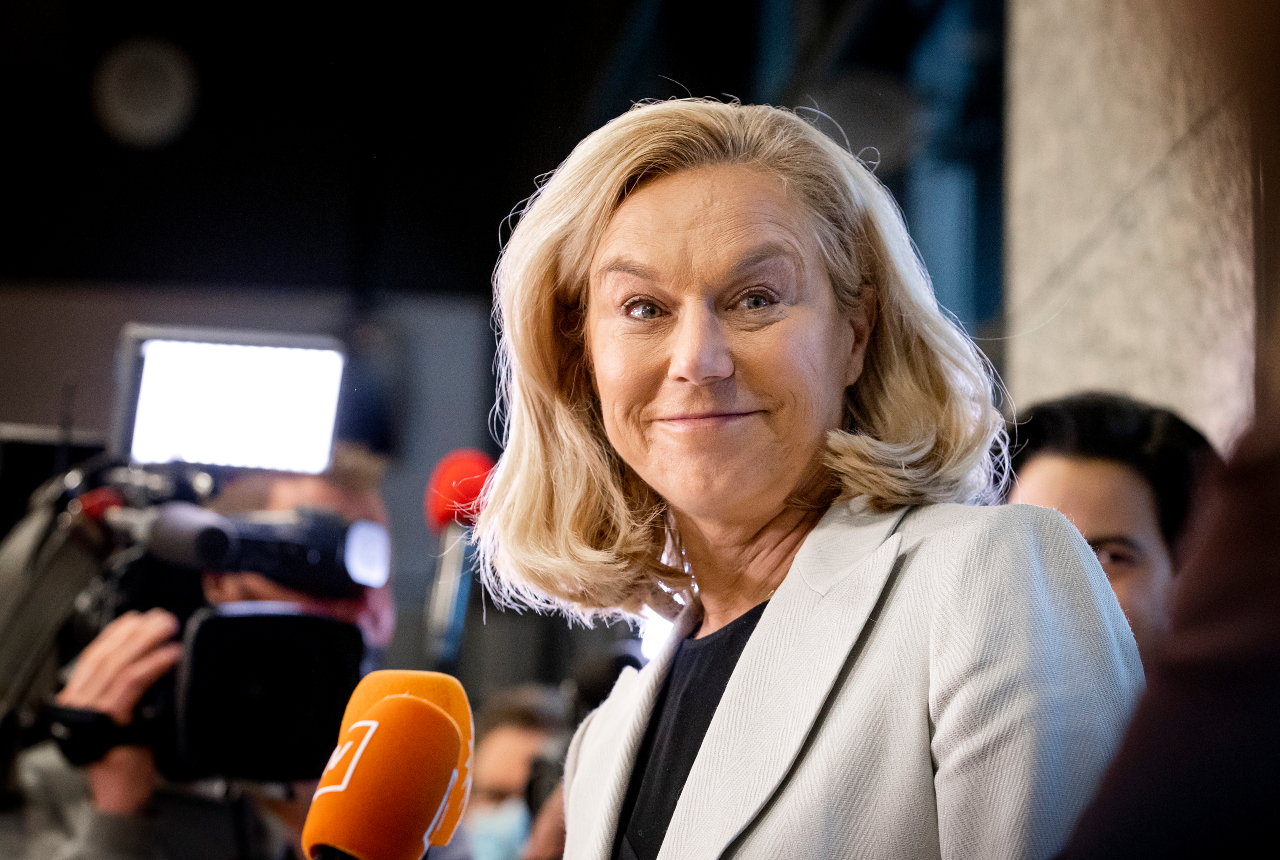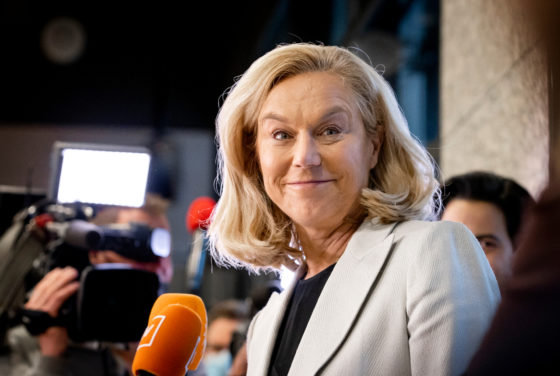 The sight of Sigrid Kaag dancing on a table in response to D66's election success proves, if nothing else, that Calvinism is on the wane in the Netherlands.
Dutch voters delivered a result on Wednesday night that was at once surprising and an affirmation of the status quo. Two months after the entire cabinet resigned in disgrace in response to a coruscating report over its handling of the child benefits scandal, the four parties in that government increased their representation to a projected 79 seats.
The two parties leading the inquiry into that scandal, which condemned the bureaucratic brutality with which working families were treated as fraudsters (the stain of racism was outside its remit and will be dealt with by a future inquiry), were among the biggest losers.
The Socialists (SP) have perhaps the most right to feel aggrieved. Having spent the last four years campaigning on behalf of disadvantaged families, their reward was to see a large share of their vote siphoned off by Thierry Baudet's conspiracy-fuelled Covid caravan.
Three weeks after its nuclear meltdown over anti-Semitism, Baudet's Forum for Democracy was the major winner among the minor players, going from two seats to eight.
CDA damaged
The Christian Democrats (CDA) were the only coalition party to drop seats, going from 19 to 14, reflecting Wopke Hoekstra's underwhelming campaign and the deep divisions just below the surface.
The close leadership contest between health minister Hugo de Jonge and Pieter Omtzigt, backbench crusader and one of the two leading forces of the child benefits inquiry, has left its scars, but the bigger damage came in 2010, when the party was split over the decision to join a minority government with Rutte, supported by Geert Wilders's anti-Islam PVV.
Having previously declined to stand as leader because he judged himself to be better as an administrator, Wopke Hoekstra finds himself vindicated on the first count by his poor performances in debates, but may now struggle to hang on to his job as finance minister.
GroenLinks desertion
D66 was the biggest winner, with a provisional 24 seats, equalling its best ever result in a general election. But Mark Rutte's VVD also held up well, adding two seats to its total in 2017, as Kaag profited mainly from the desertion of GroenLinks voters.
The two parties will undoubtedly make the running in forming the next coalition, but despite initial predictions, the easiest option of a three-way partnership with the CDA would leave them one seat short of a majority.
Hoekstra will have to decide if a chastened CDA wants to rejoin the gang. Kaag will demand a high price, possibly including Hoekstra's post at the finance ministry, where D66 blames him for souring relations within the European Union.
Europe is one area where D66 will want to change the tone, along with education, where the party wants to reintroduce student grants and a more welcoming attitude to refugees.
Fourth partner
The shifting balance also makes the choice of a fourth partner less straightforward. Four years ago D66 suspended their differences with the ChristenUnie on medical ethical issues and managed to work constructively on a range of issues such as education and migration.
But a more assertive D66 will be less willing to defer to the CU's conscience on policies such as abortion rights and voluntary termination of life ('voltooid leven'), which are deeply embedded in the party's own liberal ethos.
An alternative option is Labour (PvdA), creating a 'grand coalition' of the four parties that have dominated government since the 1980s – and which were all implicated in the benefits scandal. It would also give Rutte IV a majority in the Senate. Labour had a pre-election agreement not to join a coalition without GroenLinks (GL), but now Jesse Klaver's party has lost half its seats, PvdA leader Lilianne Ploumen may feel justified in going it alone.
JA21, which broke away from Baudet's party during the anti-Semitism debacle, also holds eight seats in the senate and is a potential power broker, but as a right-wing nationalist party it will have to crack some hard nuts with D66 on immigration and Europe. At the other end, new party Volt Nederland would be an attractive partner for D66, but less so for Rutte, given its inexperience and close affiliation with Kaag's party.
Vocal diplomacy
The obvious role for Kaag herself is foreign affairs minister, replacing the cautious, bureaucratic Stef Blok of the VVD. Blok blocked the last parliament's votes demanding the government use the term 'genocide' to describe the Ottoman Empire's massacre of Armenians in 1917 and China's mass internment of its Uighur minority. Both votes were D66 initiatives.
With Kaag, a former UN diplomat with a wardrobe full of iron fists and velvet gloves, at the helm, expect the Dutch to become a more vocal player on the world stage again.
Rutte's fourth coalition is agonisingly close to being his dream line-up: an alliance of conservatives and liberals, with no disruptive partners such as Wilders, no left-wingers such as the Labour party, and no awkward conscientious objectors such as the CU. But the final piece of the puzzle may require some soul-searching.
Thank you for donating to DutchNews.nl.
We could not provide the Dutch News service, and keep it free of charge, without the generous support of our readers. Your donations allow us to report on issues you tell us matter, and provide you with a summary of the most important Dutch news each day.
Make a donation