The Dutch AI startup making online clothes shopping more inclusive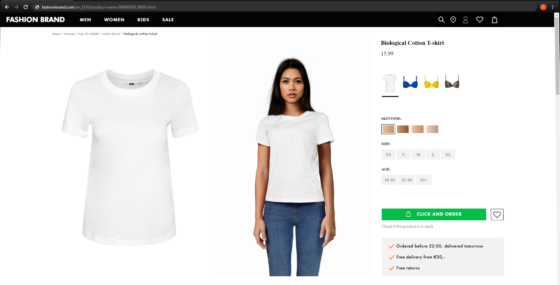 If clothing retailers featured models that looked like you, would you be more inclined to make a purchase? As the pandemic triggers a boom in home shopping, Deborah Nicholls-Lee reports on the AI startup revolutionising online fashion retail.
No amount of squishing and stretching the images on my computer can make the model in the high-waisted jeans I'm deliberating over look anything like me. I'm twice as old as her, half her height, and my middle is – well – middle-aged. I leave my online basket empty for now and click away.
Reality
From high street brands such as Abercrombie & Fitch to haute couture at Dior, the fashion industry appears to be waking up to the importance of inclusivity, introducing models of different shapes, ages and skin tone into their campaigns. Yet when customers go to buy the garments online, twiggy twenty-somethings still prevail, and many e-shoppers, like me, find it hard to recognise themselves.
'It's time to stop selling a dream and start selling reality,' say neural network entrepreneurs Michael Musandu and Ugnius Rimsa, who founded software startup Lalaland in 2019 after meeting on campus at Amsterdam's VU University.
The company, now expanded to a core team of 12, uses AI (artificial intelligence) technology to allow consumers to personalise their virtual shopping experience by selecting digitally generated models who match their own age, ethnicity and body shape. So far, Lalaland has digitalised thousands of bodies – male and female – and at least 60,000 different faces. 'The possibilities are endless,' Harold Smeeman, CCO of Lalaland, told DutchNews.nl.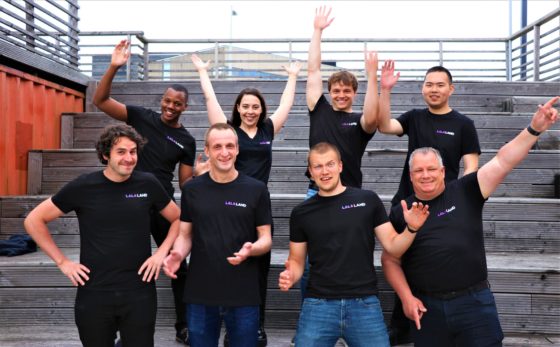 Investment
The fast-growing company, which recently moved from a converted sea container in East Amsterdam's studenty Startup Village to new headquarters in the capital's rapidly gentrifying Houthavens district, has had no shortage of backers, who have been quick to see the concept's potential.
Incubator programmes with UtrechtInc and ACE, and financial support from student business investors ASIF Ventures, have helped speed Lalaland's product to market, while in May, the hard-working team made another leap forward when they won the Philips Innovation Award, securing mentoring and the sum of €50,000 to help them scale up.
Broad appeal
The product − which is aimed at brands, online retailers and architectural designers − went live last month when Dutch lingerie company Sapph launched a pared-down version of the technology, A/B testing the skin colour function.
'Because women have different shapes, sizes and skin tones, it is important that all women can identify themselves with our models online,' Sapph's webshop manager Martine ter Veld told DutchNews.nl.
'The message behind the concept of Lalaland appeals to everyone,' she said. 'On the first Lalaland models we have online, we get so many great reactions from all different kinds of people. Most people don't even see that the models are made of algorithm.'
Clients in Belgium, France and Germany have also expressed an interest in Lalaland, and several big names − still under embargo − are currently working with the company, including a large online retailer who will be using the technology to generate AI faces for their sunglasses range.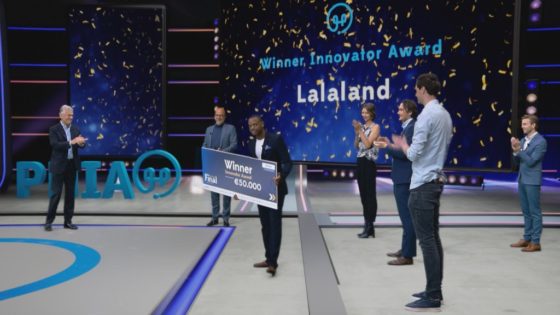 Market research
Lalaland's disruption of a whitewashed, one-size-fits-all industry has demonstrated impressive results for fashion brands and online retailers in its pilots. By appealing to a more diverse range of users and painting an honest picture of what the clothing will look like on them, the technology has led to a 15% increase in sales and a 10% reduction in returns.
Alongside the ethical imperative to shake up the industry, the data makes a clear economic case for inclusivity. 'Companies are not addressing the market which is buying the most,' says Smeeman. '60% of women in the Netherlands are between sizes 38 and 44. Why then are companies only showing models in a size 34/36, when the majority of the market segment and your buyers are not that size?'
Smeeman has felt this frustration personally. 'I'm a plus-size person. I have the same experience. It's really a nightmare to see what the look and fit will be on my body compared with what is being shown,' he says.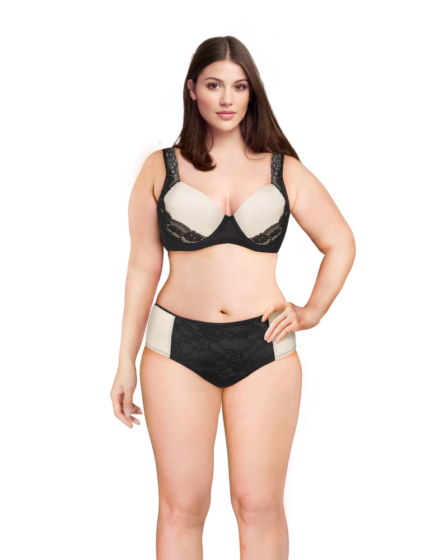 Diversity pays
Consumer research in the field of ethnicity undertaken in 2019 by a team of fashion psychologists in the UK appears to confirm the importance of representation. Black participants, they discovered, were more likely to buy – and spend more – when black models were used to advertise the product. In the same year, a study by GlobalData found that 71% of clothing shoppers would prefer to see a more diverse range of models.
But the new technology is not just a good fit for the sales team – mapping new collections onto digital models cuts the cost of photoshoots and post-production by up to 70%, say Lalaland, and offers a practical solution when social distancing is required.
The virtual changing room is fast becoming a reality, with technology from digital wardrobes to body scanning already at play. Lalaland want to take AI a step further. 'One of our ultimate goals is that you will be able to make a selfie of yourself … and then you will be able to see yourself as the model being presented,' explains Smeeman.
Trying clothes on a digital doppelgänger could be a godsend for fitting room phobics like me who spend hours pondering over online purchases. I can see myself in my new jeans already – both online and off.
Thank you for donating to DutchNews.nl.
We could not provide the Dutch News service, and keep it free of charge, without the generous support of our readers. Your donations allow us to report on issues you tell us matter, and provide you with a summary of the most important Dutch news each day.
Make a donation