Partner content
Sharing children's simple New Year wishes at Zein International Childcare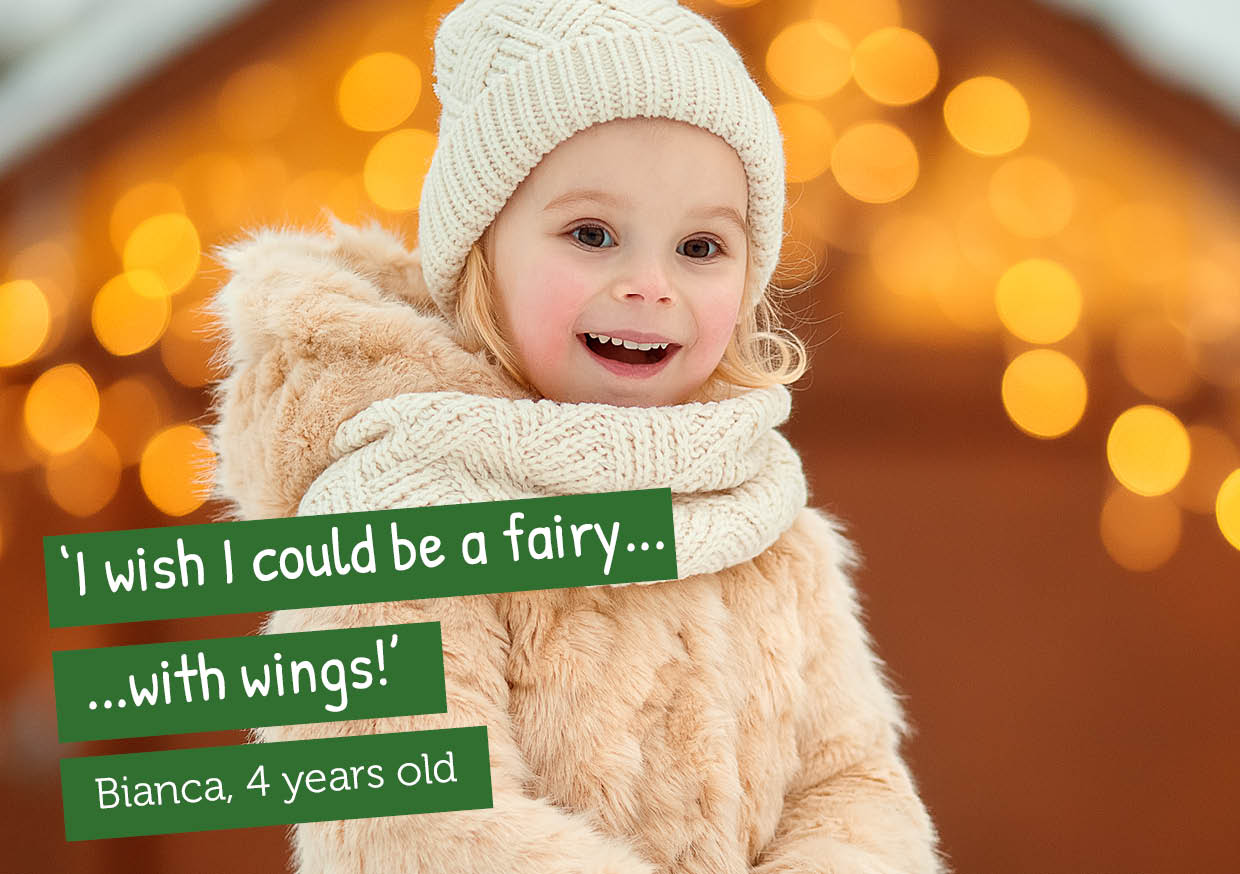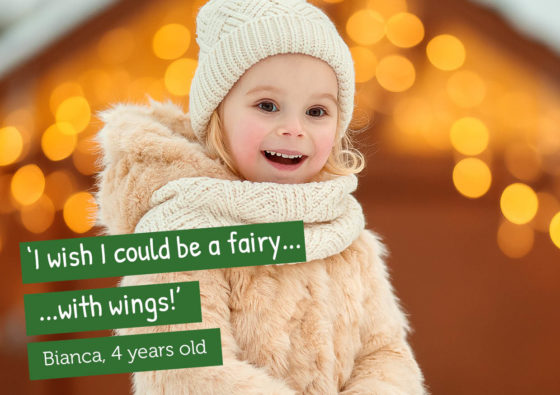 To reconnect with its community during lockdown, Zein International Childcare has been sharing the children's New Year wishes online. After all, a child's view of the world can offer comfort and perspective during difficult times, so we are sharing some of these funny messages of hope.
It can be hard to escape the gloom of the pandemic and its effect on all our lives, but the fun and friendly atmosphere at Zein International Childcare's seven locations in and around The Hague has offered a welcome respite.
Resilient
'We are one of those professions that are very blessed because, when you work with children, you see everything through different eyes,' Zein's programme manager Dr Mollynn Mugisha says. 'You hear teachers say that the work can be busy, but every time you come to work you are in a completely different world, so it kind of makes you a light-spirited.'
The children, for their part, have been surprisingly resilient during the crisis and have coped well with the changes it has brought to their routines at Zein. 'Kids adjust really quickly. They just catch on – it's amazing,' says Mugisha. Expat children, in particular, many of whom have already lived in several different countries, she says, are 'incredibly flexible and adaptive.'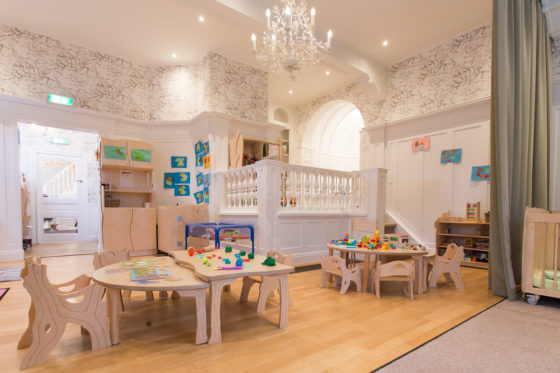 Support
It's been a challenging time for the community that Zein serves, but as the market leader in international childcare in the Netherlands, with an award-winning English-speaking and bilingual programme for children aged 0-12, Zein is well placed to support international families.
'Expat parents, with no extended family present to offer a helping hand, really are challenged during lockdown,' explains Mugisha. As a result, Zein have tried to be as flexible as possible in meeting the needs of individual families during the pandemic, and the current lockdown specifically.
'We have kept all the locations open for our youngest children, allowing them to remain in their familiar environment and taking the pressure off the parents while they are employed in services essential to the wider community,' says Mugisha.
By providing a safe, calm environment, Zein has helped promote a feeling of wellbeing. 'This is a place you make for them where they can come and just live normally and forget everything that's outside,' says Mugisha.
Contact
Zein's careful planning has reinforced this sense of security and continuity. 'For the little ones, for the first lockdown, when they went home, we did everything to keep them in touch,' explains Mugisha.
Short videos from the teacher were sent home, alongside activity booklets to keep the children busy – all with the aim of resettling them more easily into their childcare schedule once the lockdown was lifted. When the children returned, 'it was easier than we expected', Mugisha says. 'It was quite surprising … We saw that they came back and they were just happy to be back.'
As for the parents, now that cosy chats around the coffee machine are out of the question, Zein has had to work harder to keep them included. Parents can still request meetings online, and the Parent app has been an invaluable source of everyday communication and photo sharing. And to try to create a festive feel for parents, even though they cannot enter the building, Zein has even doubled up on Christmas trees at some sites, placing an extra one outside.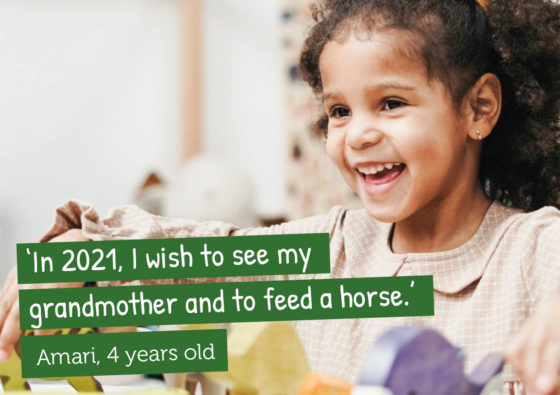 Community
One upside of the pandemic for the older children is it has connected them more to the community in which they live, explains Mugisha. 'They are aware of what is going on and they ask: What can we do? They really care.' One project has been to make cards for elderly residents in the local area.
In fact, the cancelling of all those extras the children normally enjoy, such as outings and inter-group activities, has actually provided a valuable lesson. 'They have learnt to appreciate the simple things,' Mugisha says.
The children's aspirations for the new year, which Zein has been sharing online to lift the mood and reconnect with its community, are the perfect example of this. 'It really brings you back to what life should be,' says Mugisha. 'What I really loved, was one child who wanted to be bigger and more grown-up, but still have their life as a child,' − a sentiment she feels many of us can identify with at this time.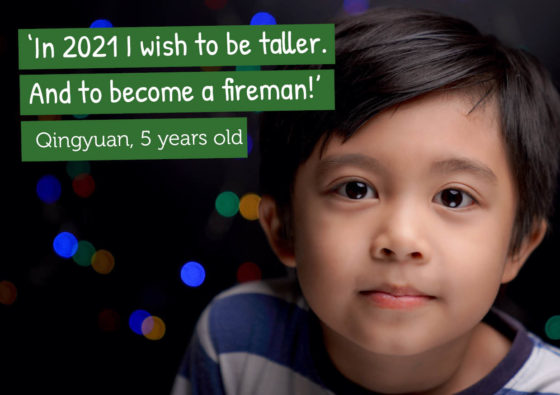 New year wishes
'For 2021, I wish to have a yoyo and a sister,' shared seven-year-old Thia, while three-year-old Amelia said: 'I don't want anything for myself, but I wish for a dinosaur for my big brother.' Five-year-old Olivia just wanted 'a wobbly tooth'.
All Sarah (5) wanted from 2021 was snow so that she could build a snowman, while Thijs (5) hoped to become the world's youngest astronaut. Four-year-old Lorenzo wanted 'to be strong' in 2021, while also wishing he was Rumpelstiltskin. Elouise (9) hoped to make more friends, while Amari (4) said: 'I hope to see my grandmother – and to feed a horse bread.' Three-year-old Isabella seemed lukewarm about 2020. 'I got a baby brother this year,' she said. 'Next year, I would like a giraffe.'
Seeing the world from a child's point of view has helped Zein and its community gain a new perspective on the past year. 'The life of a child is much simpler. They're looking at their immediate needs and their immediate surroundings and they're living in a dreamland where everything's fun,' says Mugisha. 'If it helps the community to see life through the eyes of a child, that is a small contribution that Zein can have.'
You can find out more about Zein International Childcare here.
Thank you for donating to DutchNews.nl.
We could not provide the Dutch News service, and keep it free of charge, without the generous support of our readers. Your donations allow us to report on issues you tell us matter, and provide you with a summary of the most important Dutch news each day.
Make a donation