Why are so many people in the Netherlands opposed to a Covid vaccine?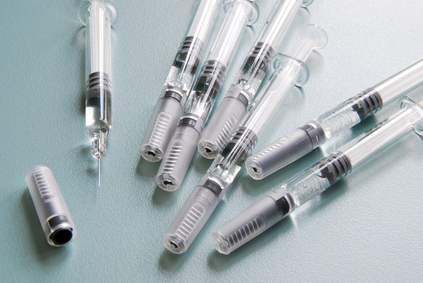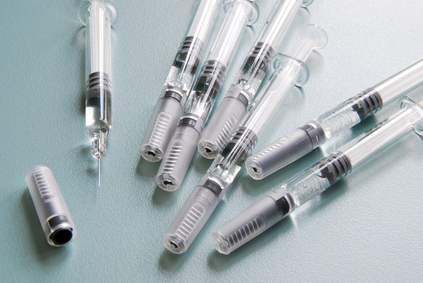 The Dutch are hoping to start vaccinating priority cases against coronavirus in early January, if the approval process goes smoothly, according to health minister Hugo de Jonge. But one of the major problems which may face health officials in the Netherlands is winning enough support for the vaccination process.
Patricia van Straten will not be getting a Covid-19 vaccine. 'No, thank you,' the 48-year-old says. Neither will her two teenage kids. 'If they come to school and say you have to take it, I tell my kids just to run.'
Van Straten's reaction may sound extreme, but her concerns echo those of many others in the Netherlands who, while not part of the small but vocal anti-vaxxer movement, are still wary of the new Covd-19 vaccines expected to be available in the Netherlands early next year.
'In this case, it's been developed really fast and besides that, I think I am healthy enough,' Van Straten reasons. 'I have an immune system; we all have one. And I think it's more important to work on that. With all these millions of euros being spent on a vaccine, why not invest it in the environment and healthier living instead of just putting something unknown in your body with all the political stuff around it? It just doesn't feel right in so many ways.'
Non-acceptance
Van Straten is one of the estimated 40% of the population in the Netherlands who have said they will choose not to be vaccinated. It's a figure that worries the head of the Dutch public health institute RIVM.
'I would hope people would embrace the vaccine because at the moment, it is the only way to get out of this pandemic,' Jaap Van Dissel told current affairs show  Nieuwsuur last week.
Herd Immunity
According to Anke Huckriede, professor of vaccinology at the University of Groningen, some 70-80% of the population needs to be vaccinated to obtain the holy grail of herd immunity.
'Everything helps somewhat,' she says, 'but full control of the virus and preventing its circulation would be nice. If a vaccine is 95% effective, like Moderna's and Pfizer/BioNTech's seem to be, then a 70% vaccination rate would be enough to prevent further spread of the virus.'
But getting people to take them is another story. 'At this moment, I'm not too pessimistic,' she says. She points out that the most recent surveys show that only 14% of people say they will refuse a Covid-19 vaccination outright, while many others lumped in with the 40% figure prefer to practice the wait-and-see approach, saying they will likely get vaccinated but don't want to be first in line.
'In the Netherlands lots of people are hesitant,' says Huckriede. A recent seven-country study found there was more 'vaccination hesitancy' in the Netherlands than in the UK and its European neighbours Denmark, Italy, Portugal and Germany, with only the French more sceptical than the Dutch.
'Dutch people are critical of authority, but they are generally reasonable. If you come up with good arguments, you can convince people. But it won't work to force it too much. You must give people freedom—but freedom with information. We're getting there.'
Trust lags behind science
For Roland Pierik, associate professor of legal philosophy at the University of Amsterdam, people's opposition to taking a Covid-19 vaccine may have more to do with reluctance than hesitancy.
'It's great that science has given us a vaccine one year after the outbreak began, but trust takes longer than science,' he says. 'People want to get back to normal life, and once they see it's effective and there are no side effects, they'll get used to it, and then over time, that trust will develop.'
Pierik sits on the national health council's vaccinations committee that advises the health ministry on what vaccines should be included in its national vaccination programmes.
Its first recommendations regarding Covid-19, published last month, say the first to get vaccinated will be the most vulnerable: people over the age of 60 and those with serious medical conditions such as heart or respiratory problems and diabetes. Healthcare workers and caregivers are next in line.
The European Medicines Agency (EMA) must still approve any new vaccine, although De Jonge expects some 3.5 million Dutch people will be able to be vaccinated in the first quarter of 2021, with the Netherlands having access to 11.7 million doses of the Pfizer vaccine. Health officials say it will take at least a year to vaccinate everyone in the Netherlands once vaccines become available. They will be free and voluntary, and de Jonge has already come out against making them compulsory.
Mandatory?
'It's premature to have this discussion about making vaccinations mandatory,' says Pierik, who points out that the limited number of vaccinations available at first will be used up by those needing and wanting them. 'Only when there's enough vaccines for everyone and people still don't take them and we're on the verge of another lockdown, then we can think about it.'
He also points out that discussing mandatory vaccinations now could backfire, with people becoming angry and even more resistant. 'I'm convinced that the moment a vaccine is here and people see it works well and everyone is protected—you, your grandma and the neighbours—then the whole idea of mandatory vaccinations will be unnecessary. People will take it.'
An admitted conspiracy theorist but not a blanket anti-vaxxer—her kids had all their childhood vaccinations— Van Straten says the upcoming vaccination programme sounds like the stuff science fiction movies are made of. 'I think they won't make it mandatory, but indirectly, it will be, because if you don't take it, you can't do things, like travel or go to festivals. The rules apply to you, not to the vaccines. It's tricky.'
Education
Both Pierik and Huckriede say what's needed now is more education to convince people like Van Straten that the new vaccines are safe and effective. Most concerns, says Huckriede, do indeed centre around safety: people fear the vaccines were developed too quickly and without adequate safety measures. They worry about the side effects and are also sceptical about the new technology being used.
But Huckriede says the new crop of vaccines 'are as safe as we can tell now. We can't yet see the long-term side effects, but we hardly ever see them in other vaccines, such as the childhood ones almost everyone takes.'
Besides some mild pain at the injection site and minor flu-like symptoms, 'which means the body is working,' says Huckriede, she's 'positively surprised about their efficacy and their potential to improve our situation.'
Technology
As for the new vaccine technology that has people worried, it has to do with some vaccines injecting RNA into people's cells to start the immune system kicking. While it may sound scary, Huckriede says this process simply mimics what any normal virus does naturally when it enters our bodies and implants its genetic code in our cells. 'This is something people shouldn't be worried about.'
For Van Straten, these arguments fall on deaf ears. There is too much focus on death, she says, when the virus is really more like severe flu. Even if someone close to her got very sick or died, she's standing firm.
'No, no, no,' she says—to vaccination, to lockdown measures, to a life ruled by fear. 'I know my no.' She is relying on her common sense—avoiding vulnerable people and wearing a facemask around them. 'We always use to live that way. Why act differently? I'm fine, we are just fine!'
And the majority of people are. But the over half-million who have tested positive for Covid-19 in the Netherlands since the pandemic began, and the families of the over 10,000 people who have died as a result, may beg to differ.
Thank you for donating to DutchNews.nl.
We could not provide the Dutch News service, and keep it free of charge, without the generous support of our readers. Your donations allow us to report on issues you tell us matter, and provide you with a summary of the most important Dutch news each day.
Make a donation