Euro vision: Going green on a budget in the Netherlands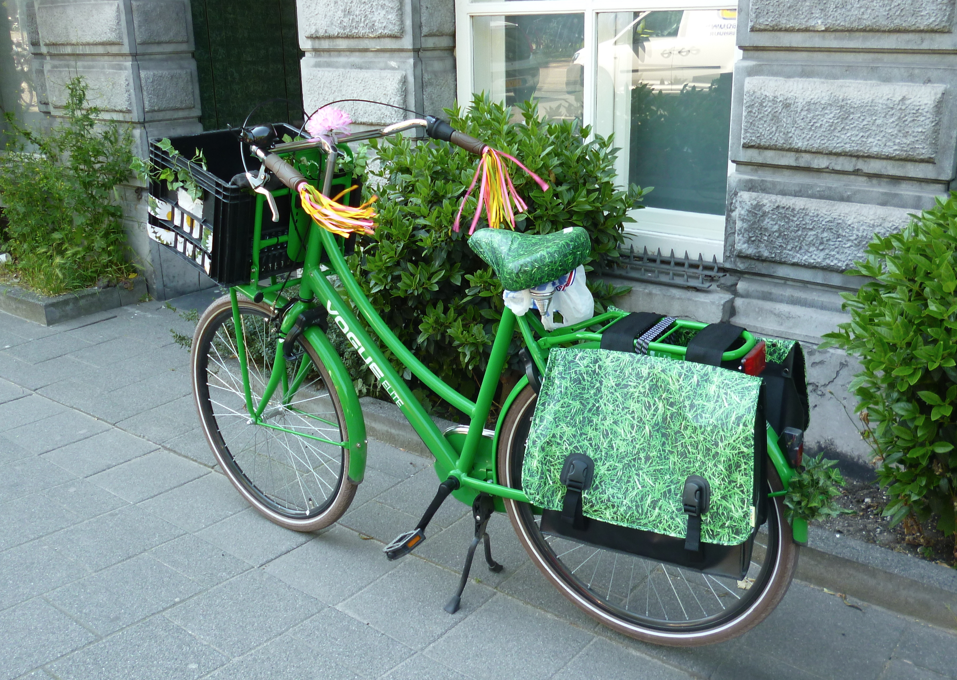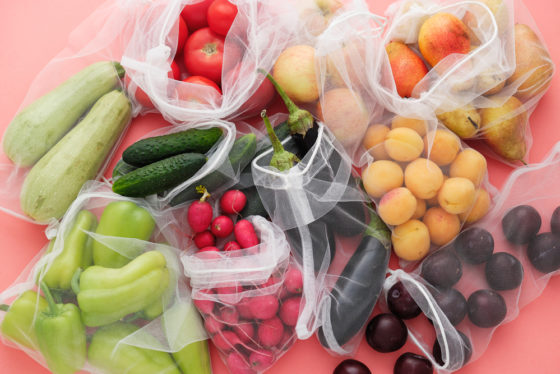 Planning to go green in 2021? It doesn't have to cost an arm and a leg to transition into a greener lifestyle. Here are seven tips for becoming a more caring consumer when living in the Netherlands.
So you've been thinking of ways to go green. You commit to going vegan, organic and plastic-free all in one day. You tell yourself, 'Okay, I'm only going to shop at Ekoplaza now. No more Albert Heijn. I'm going organic and I'm doing it in style.'
You relish in the notion that you are single-handedly saving the planet. You strut into Ekoplaza, inhaling the smell of health, (these stores all have a distinct smell) and load up your cart with healthy goodies. At the checkout you take a few gluten-free granola bars for good measure and get your bank card ready to go.
The cashier proceeds to read out your total cost. You're not sure you heard him correctly. Surely it couldn't be that much? For a second you hope that perhaps you just misunderstood — after all, Dutch isn't your first language. Unfortunately, your ears did not deceive you. With a tight-lipped smile you pay for your groceries and leave your eco-friendly fantasy at Ekoplaza's door.
1 Lidl is going to become your best friend
I have a love-hate relationship with Lidl. They certainly don't have the wide selection of popular Dutch supermarkets, but what wins me over is their refusal to wrap cucumbers and potatoes in plastic-foil (I'm looking at you, Albert Heijn).
Although not glamorous, Lidl keeps most pantry essentials in stock. Canned tomatoes, beans, rice and veggies are all on the shelves and at a great price. Added bonus: they have the freshest baked goods. The Germans take their bread very seriously and Lidl, being a German supermarket chain, lives up to standard.
2 Thrifting is the new black (and I mean more than just clothes!)
Although thrifting your clothes is a great way to reduce your carbon footprint, you can do exactly the same for your kitchenware and cupboards.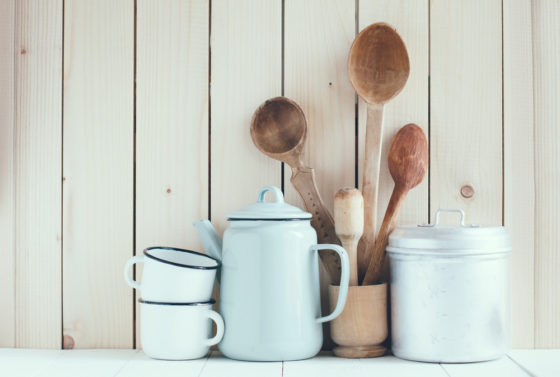 The Netherlands' best kept secrets are the kringloopwinkels. These aren't the oh-so trendy vintage stores that carry 90s Louis Vuitton and Burberry. Unglamorous and humble, kringloopwinkels are thrift stores where one man's trash becomes another man's treasure.
Locate a kringloopwinkel in your city and you'll be surprised to discover how many lovely home-ware goods you can purchase at an unbeatable price. I promise, you won't be buying any more pots and pans from Hema or Ikea. Kitchen utensils, home decor, quirky furniture and old records – each kringloopwinkel is full to the brim.
3 Cheap Ass Bikes (excuse the language, it's the name of the website)
Ask anyone what they would consider to be the most essential thing you need in the Netherlands, and chances are they would say a bicycle. A new bike can be expensive, and this is where cheapassbikes.nl comes in.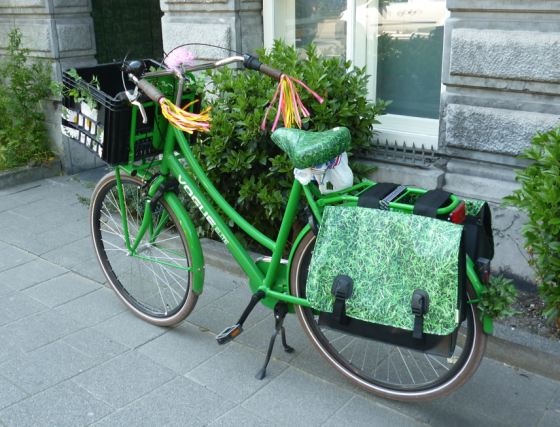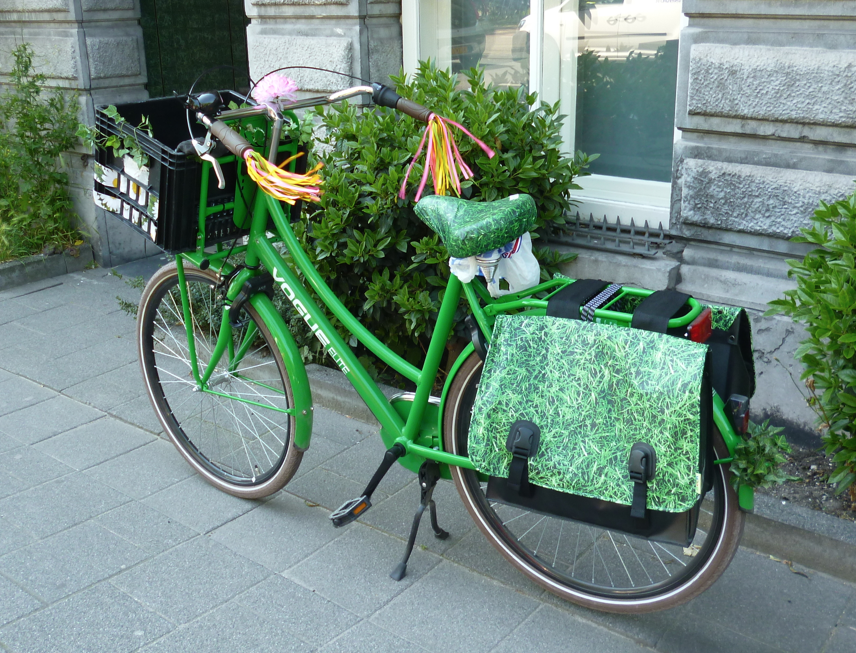 A Dutch company; they refurbish registered bicycles from all the big brands and sell them at a reasonable price. They are 100% sustainable, recycling materials from bicycles that are unsuitable for refurbishing. Choose your model and frame size and have the bike delivered to your door in two days.
If you would prefer to test before you buy, and are looking for an electric bike, Roetz in Amsterdam buys bikes from the city's bike depot and refurbishes them to make new models. Not cheap, but still recycled and better for the environment than a scooter.
4 Too Good To Go
With 1.3 billion tonnes of food wasted annually and a carbon footprint of 3.3 billion tonnes, we're looking at a large-scale issue over here. Overwhelmed? Don't be. Do your part by downloading Too Good To Go – a fantastic, easy to use and fun app that will notify you when a restaurant/supermarket/bakery has leftovers from their day that you can go and pick up at a fraction of the cost! Starbucks, Coffee Company, Albert Heijn and even hotels like Best Western all participate within the app.
If there is leftover food at the end of the day, the app will display your options and you can go and pick up a Magic Bag filled with goodies from your chosen location. Something that would normally total €14 comes out to €4. Treat yourself and save the planet in the process.
5 Taste Before You Waste
We're all guilty for picking the prettiest veg on the shelf. I'll admit, I myself avoid the odd bruised apple in favour of the shiny one. Those bruised apples usually end up being thrown away, contributing to the global food waste problem. Taste Before You Waste is a non-profit founded in 2012 with the aim to repurpose and redistribute 'ugly' foods and combat food waste in Amsterdam, Utrecht and Bussum.
They host weekly events such as Wasteless Wednesday where professional cooks prepare vegan dishes with food that would otherwise be thrown out. Taste Before You Waste runs on a donation-based payment system for their dinners and other events. Anyone and everyone is welcome to join in.
6 Serve the City
Sustainability doesn't only concern reducing our consumption or finding eco-friendlier alternatives– how we engage with our community is equally as important. Volunteer For A Day, a programme initiated by Serve the City is 'is a global movement of volunteers 
showing kindness in practical ways to people in need'.
Interested in making pancakes for the elderly or homeless? Perhaps you'd like to garden in your city's park?  Head over to their website, pick a date and sign up by email! The best part? You don't have to speak Dutch! All activities welcome expats and the community is incredibly friendly. Serve the City is up and running in most major Dutch cities.
7 Second hand bookstores
There is something so exciting about bookstores and even more so about second hand ones. The Book Exchange on Kloveniersburgwal sits quietly alongside a canal near the University of Amsterdam. If you didn't know it was there, you'd be able to walk right past it.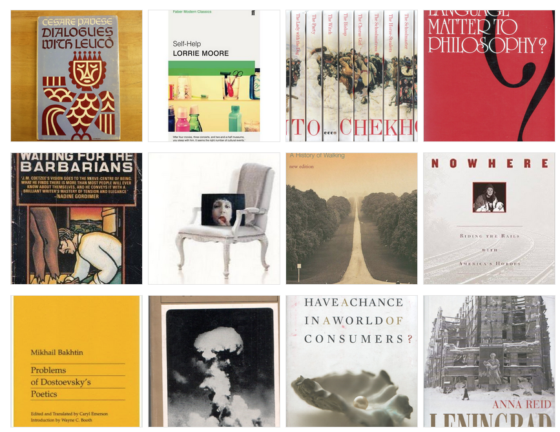 Few things bring me as much joy as browsing their enormous selection of used English books. Inside the creaky canal house are floor to ceiling bookshelves teeming with fairly-priced and unique books. They have anything and everything you could possibly imagine: books on feminism, history, the arts, novels, poetry and cookery books. They are all there and more.
Outside the capital, Books 4 Life Utrecht is a bookstore in Utrecht, run by volunteers, selling second hand books. The foundation collects and sells used books, CDs, LPs, and DVDs and 90% of the proceeds go to local and international charities.
Thank you for donating to DutchNews.nl.
We could not provide the Dutch News service, and keep it free of charge, without the generous support of our readers. Your donations allow us to report on issues you tell us matter, and provide you with a summary of the most important Dutch news each day.
Make a donation