Curtains for film festivals? Dutch cinemas versus the Covid-19 crisis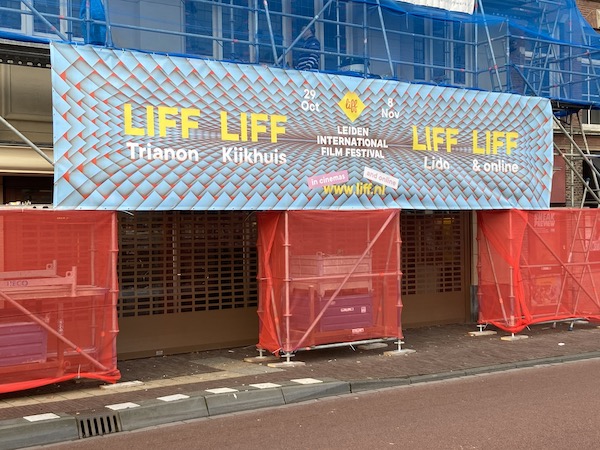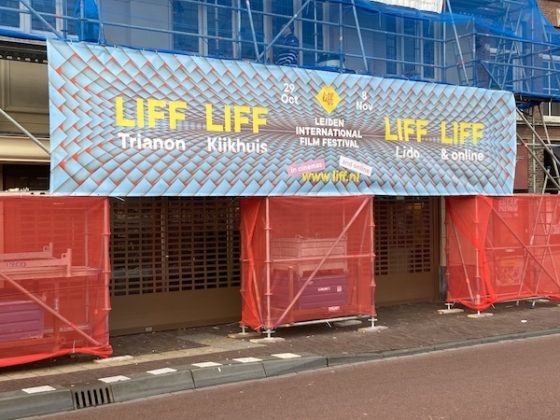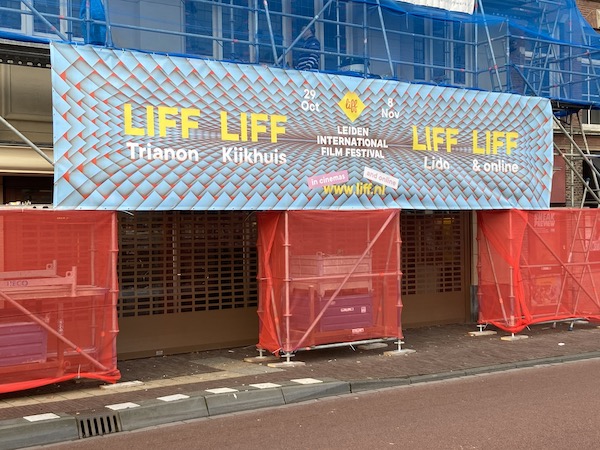 Cinemas all over the world are wrapping up their most difficult year in decades and in the Netherlands are once again closed to the public. Here's how several film festivals and theatres in the Netherlands are fairing in a winter of uncertainty.
On an afternoon in early November, the front of the Trianon Cinema in Leiden looked like something out of a post-apocalyptic horror movie. Any other year, its displays would be full of posters for big-budget Christmastime releases like Dune and Raya and the Last Dragon. Instead, they were empty and a large iron gate blocked off the entryway.
LIFF, the city's annual international film festival, had wrapped up the weekend prior after a difficult edition that forced its organisers to contend with complex health and sanitation guidelines as well as timid festival goers reluctant to spend a few hours in a theatre. To make matters worse, two days after opening night, the Dutch government announced at a press conference that cinemas nationwide would once again have to close their doors due to an increasing number of Covid-19 cases.
'While it was obviously a disappointment, it was something we were prepared for, so we were definitely ready,' said Nick Hortensius, the festival's head of programming and education.
Flexibility and creative solutions 
Hortensius and his fellow organisers knew a cinemas shutdown could happen smack dab in the middle of their festival, so they arranged plenty of online screenings beforehand and scaled-back public ones and other events that, in a normal year, would attract over 40,000 filmgoers.
Instead of hosting themed-parties and quirky screenings in unusual locales around Leiden, they hired a small marketing firm to design an online LIFF Lobby that looked like something out of an old Nintendo game where attendees could chat with one another.
'We somewhat jokingly dubbed this edition the 14 1/2 edition with the tagline No Half Measures not knowing how painfully apt the 'half' would turn out to be,' Hortensius said.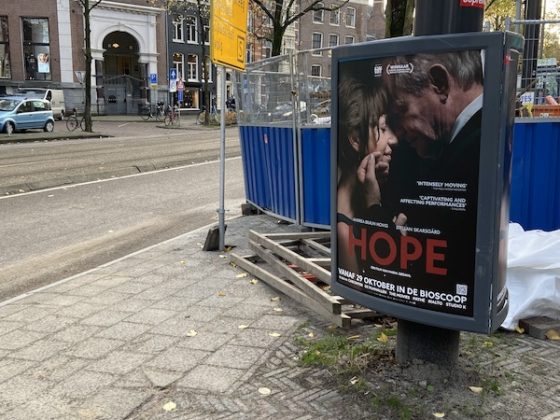 This year's IDFA, Amsterdam's annual documentary film festival, took place over the course of three weeks in November and into early December. Its organisers also prepared for the worst and hoped for the best with a mix of public and online screenings.
'During the summer it was clear that we would have a hybrid event, so we started implementing one of those scenarios,' said festival director Cees van 't Hullenaar. 'In the end, we decided to go with only one cinema screening for each film, following all health and safety measures from the Dutch government.'
To help give audiences at home a fuller experience, each online screening featured introductions along with live-stream Q&A sessions afterwards. The restrictions were lifted two days after IDFA began, which meant cinemas could once again open their doors, but by then it was too late and impractical to arrange additional public screenings. The decision to even host them in the first place was a difficult one.
'We decided to stay in cinemas to give support to the cinemas for being open and to give the filmmakers a cinema premiere,' said Van 't Hullenaar. 'It was challenging, but I think we did the best possible job.'
Despite the challenges it faced during its 2020 edition, the festival managed to expand its borders beyond Amsterdam as well. IDFA showed films in 40 additional cinemas located elsewhere around the country. As Deadline noted in an article published on 26 November, the festival was declared a success with many of its public screenings selling out, albeit with substantially reduced capacity in comparison to those of prior years. With ten days left to go at that point, IDFA 2020 had 15,000 admissions with an additional 62,000 online film views.
Distribution headaches
2020 has been a tough year for cinemas on top of nearly a decade of declining audience numbers, increasing competition from streaming services, and perpetually shrinking theatrical release windows. Now guaranteed money-makers like the latest James Bond and Marvel films have been postponed until 2021.
Even worse, several studios have opted to toss in the towel and release potential blockbusters online. The next few to go the streaming and/or hybrid routes are Wonder Woman: 1984 and Pixar's Soul. Both at the time of this writing were set to receive compromised releases during the holiday season.
Warner Brothers made waves on 3 December when it announced it would release its entire slate of films for 2021, which include The Matrix 4 and the next Suicide Squad film, on HBO Max and in theatres simultaneously.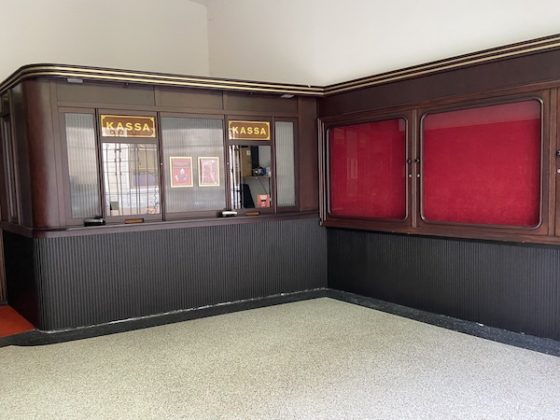 Release dates can be frustrating enough as it is, especially with British films. As Roderik Lentz, a movie programmer at the LantarenVenster in Rotterdam told DutchNews.nl, they're required to have their premieres in the UK before they can move to cinemas on the continent but that has been impossible with all the theatres over there regularly closed. The cancellation of top film festivals like Cannes and Berlin International Film Festival further complicates matters.
'For example, the new film by Paul Verhoeven, Benedetta, would have premiered in Cannes in May,' he said. 'But since the festival was cancelled, it will now be shown in Cannes 2021. Normally, we could have shown this film from June onwards. That will now be a year later.'
Unlike the country's large cinemas chains, which rely on big-budget Hollywood movies and have had difficulties finding films to put on their screens, Lentz said he's found plenty of titles for the LantarenVenster after overcoming a few hurdles last spring.
'It surprised me how flexible the film sector has now become, because after each closure there was a lot of shifting back and forth, so that we could open again with a nice programme,' he said. 'From June onwards, we had at least three to four new premieres every week.'
Hortensius was also impacted by the cancellation of festivals this year. He usually attends several of them in person every year while he searches for films to screen at LIFF.
'In terms of festival visits, the main four I get to visit are Sundance, Berlin, Cannes and Toronto,' he said. 'The first two were just in time before it all started, so I'm happy I attended both and got a head start there, so to speak. Cannes cancelled its official section but had an online 'film market', and I also attended Toronto digitally.'
Nevertheless, the nixing of this year's Cannes and endless release postponements forced him to give up on many of the high-profile international films that would typically receive their Dutch premieres at the festival. While there were fewer prominent titles, he was able to include plenty of smaller films that might have never received a theatrical release in the Netherlands.
On shaky ground
Two beloved arthouse theatres in Amsterdam are doing what they can to survive these turbulent times. As it stands, a mere 30 people are allowed into screening halls. De Uitkijk, what could be the country's oldest movie theatre, has been hosting private screenings and further filling the gaps in its schedule with older films like The Royal Tenenbaums and Goodfellas.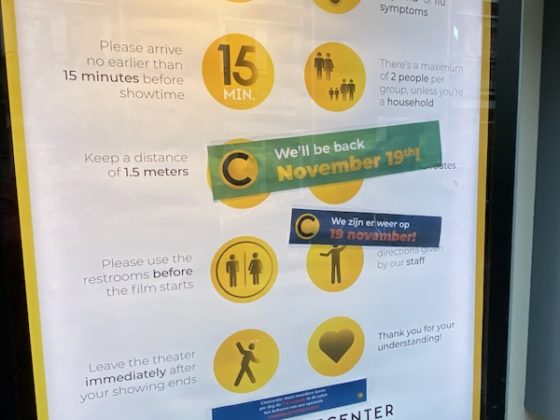 Across town, The Movies, another theatre that has laid claim to the 'oldest Dutch cinemas' crown, may not survive the crisis. Last summer, film director Jeroen Houben started a campaign urging the city to bailout the theatre and help it avoid bankruptcy. He gathered over 20,000 signatures after owner Kadir Selçuk said he he would have to close down entirely by the end of the year. As of the first week of December, The Movies is still hosting daily screenings.
Meanwhile, the France-based Pathe, which owns the largest cinemas chain in the Netherlands, announced a reorganisation effort last summer. It has laid off a few dozen staffers, according to a recent article published by NRC, and currently employs around 1,800 people in the country.
Along with several other cultural institutions, the company has received wage subsidies from the government as part of the NOW scheme. Plans are nevertheless still underway in November for the construction of a new Pathe cinemas in Rotterdam despite the high likelihood of a grim 2021 for its profit margins. 
The future 
It's difficult to predict where the film industry will be a few months from now, let alone a year. Even the big chains in America are facing closures and bankruptcies. Nevertheless, those interviewed for this article remained cautiously optimistic about the days ahead.
Film festivals may have been forced to reduce the number of people they can welcome to theatres, but they've discovered there's a substantial demand for hybrid editions that combine both virtual and in-person screenings.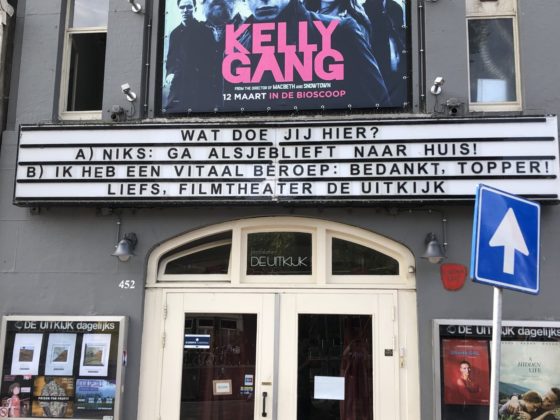 'I'm very positive about IDFA 2021,' said Van 't Hullenaar. 'I think the festival will completely return to the cinemas and venues, and possibly with a few hybrid elements, but not to the extent we had this year.'
'Fortunately, we're doing okay and there will definitely be a 16th edition of LIFF next year,' Hortensius said. 'It will be our Sweet Sixteen!'
The current situation is more worrisome for cinemas like the LantarenVenster that have higher overheads and operate year-round.
'We are a foundation with government support, so we can still pay our rent, but then it stops a bit,' Lentz said. 'We'll be fine until the summer if we are allowed to stay open in this way with 30 people per room but, if it takes longer and the government support packages stop, our reserves will really run out and it will have consequences for the organisation. In any case, it will take years before this financial setback is made up again.'
Note: this article was written before the latest lockdown, which will last until January 19.
Thank you for donating to DutchNews.nl.
We could not provide the Dutch News service, and keep it free of charge, without the generous support of our readers. Your donations allow us to report on issues you tell us matter, and provide you with a summary of the most important Dutch news each day.
Make a donation