Partner content
What can you tell from a car number plate in the Netherlands?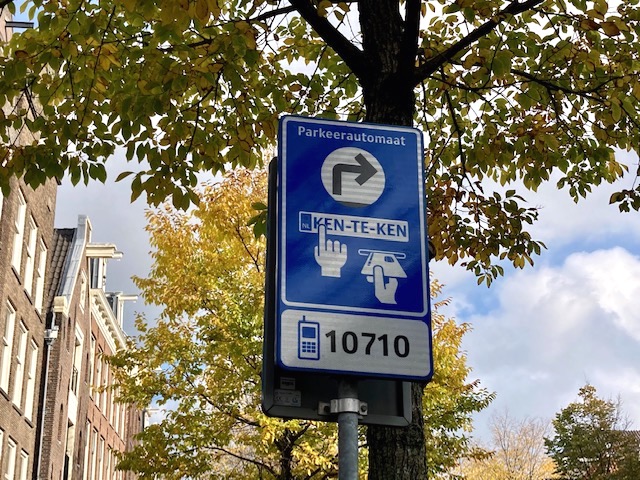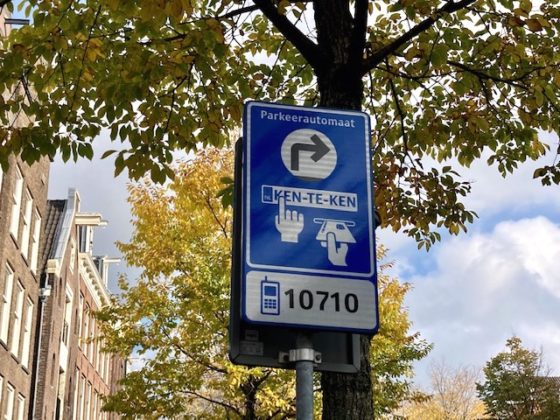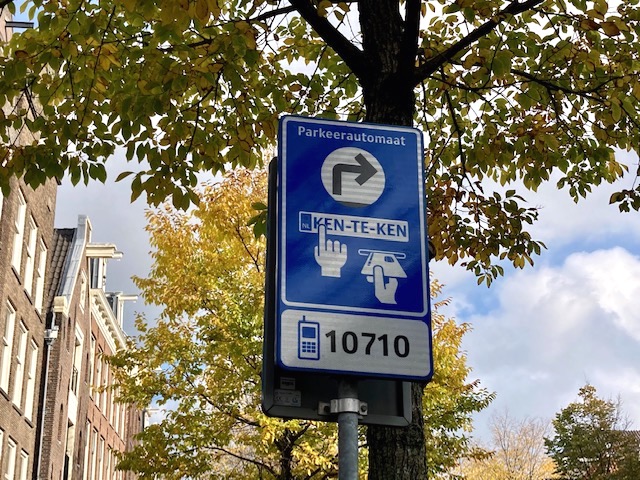 Unlike in many countries, you won't find car number plates in the Netherlands proclaiming that the driver is the BOSS 1 or a P5Y CHO. So what do Dutch licence plates tell you, and the taxman?
The Netherlands was the third country in the world to issue vehicles with licence plates, taking the plunge on April 26, 1898, two years after Germany did so and five years after France.
The first licence plate – number 1 – was issued to a J van Dam, who had bought the first car built at his own Groninger Motor-Rijtuigen Fabriek. In those days plates stayed with the owner but the system was changed in 1906 with the number 2065. Since then, the plate has stayed with the car.
This means the number plate is a link to a wealth of information. If you are thinking of buying a second hand car, for example, you can carry out a quick online number plate or kenteken check to find out if the vehicle has actually passed its road worthiness certificate (APK).
If you want to know more, for a small fee you can find out how many times it has changed hands, how many kilometres it has driven and even if it has been stolen – all information gleaned from public registers.
Popular makes
Number plate information can also be used to analyse the type and age of the cars on Dutch roads. According to research by RDWData, the most popular makes in the Netherlands are Volkswagens, followed by Peugot, then Opel, Renault and Ford.
Like many countries, the licence plates used to give a clue about where the car came from based. B, for example, stood for Friesland, K for Zeeland and P for Limburg, but Noord-Brabant got the N and Drenthe the D. L, for some strange reason, stood for Utrecht. That system however, was abandoned in 1951.
Several format changes later,  last year the vehicle licencing authority RDW unveiled yet another new set-up for Dutch car licence plates – a combination of one letter, three numbers and two letters – allowing you to instantly spot if a car is new.
Dutch number plates do not use vowels so that they do not inadvertently feature words, and officials also take steps out controversial acronyms as well. In 2010, the RDW issued several hundred cars a number plate featuring the letter combination NSB – the initials of the Dutch national socialist party during World War II, and was forced into a quick recall.
PVV, PSV, KKK and TBS (the abbreviation for psychiatric prison) are also on the banned list.
Royal family
There are still some special number plates. AA is reserved for cars issued to members of the immediate royal family while K and L are used by the armed forces. Most number plates are yellow but some use other colours to indicate their use. Taxis are blue, and a bright green number plate indicates the car is being driven by a dealer.
Not every vehicle on the Dutch roads has to have a licence plate – at the moment at least.
Tractors currently don't have them, which is one reason why it was so difficult to track down and fine farmers who drove them on motorways during last year's protests. MPs have since voted in favour of change and farmers will be given until 2025 to get their licence plates in order.
The owners of mini electric cars, like biros, have also been told they need to have a licence plate if they want to park in public places in Amsterdam.
Bikes
And even bikes had licence plates up to World War II which proved that their owners had paid tax on them, but the system was abandoned by the Nazi occupiers.
The tax office still considers number plates to be rather useful, and has been using number plate recognition systems to track down people with unpaid tax bills.
Last year, in one 'sting' alone, 70 cars were stopped by police in a single campaign and 22 owners who had not paid their taxes saw their vehicles confiscated – all on the basis of their number plate.
Thank you for donating to DutchNews.nl.
We could not provide the Dutch News service, and keep it free of charge, without the generous support of our readers. Your donations allow us to report on issues you tell us matter, and provide you with a summary of the most important Dutch news each day.
Make a donation