Partner content
Primed for success: Amity International's primary school gets IB accreditation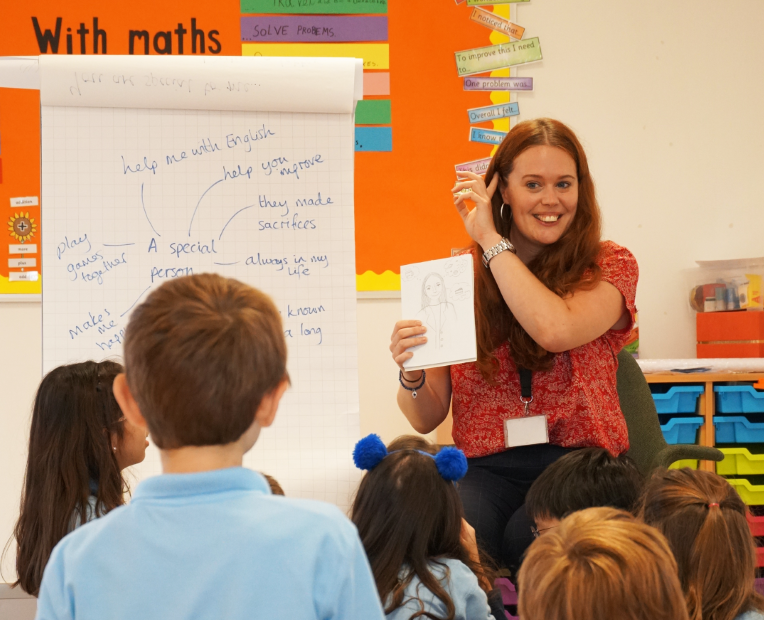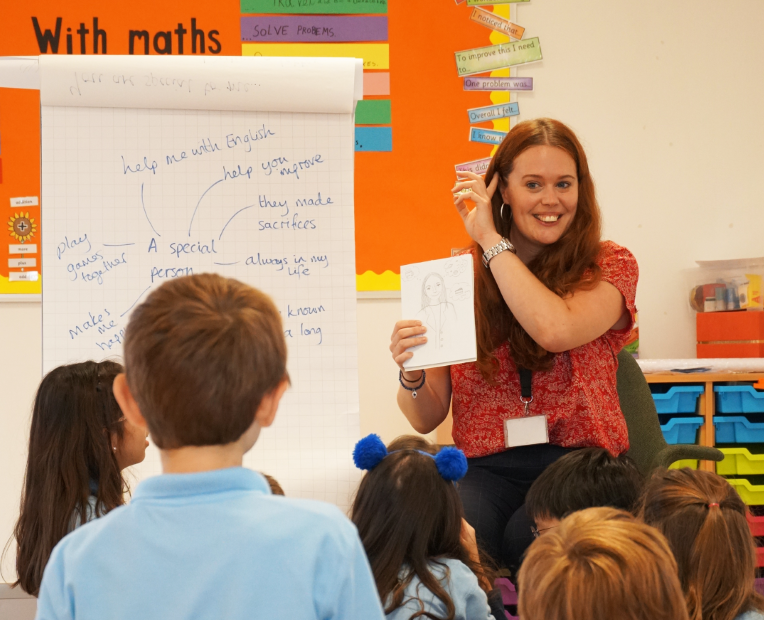 The International Baccalaureate differs from the traditional Dutch curriculum in its approach. We catch up with Amity International School Amsterdam to find out about what children, parents and teachers love about the programme and why full accreditation is cause for celebration. 
Since opening its doors in 2018, Amity International School Amsterdam in Amstelveen has been going from strength to strength. Some 250 pupils, aged 3 to 15, now enjoy the campus's stunning facilities and caring atmosphere and there are still places available as the school gently expands to its 600-student capacity.
Accreditation
The pandemic has of course made 2020 a peculiar year, but the school has risen to the challenge and sees itself as very much open for business. Amity's consistently strong curriculum provision, for example, got a hearty endorsement last week when the International Baccalaureate awarded full accreditation for the Primary Years Programme (IBPYP) to the school.
'Being accredited by the IB is very important to us as a school because the IB's mission, like our own, is focused on supporting young people and developing a community that is internationally minded and empowered to make a positive change in the world,' principal Sarah Wade told DutchNews.nl.
'The accreditation is an external verification demonstrating that as a school, we are fulfilling our mission and vision and are focused on inquiry-based learning, providing students with the skills they will need beyond the classroom to be successful.'
Success built from scratch
Head of Primary and PYP Coordinator Amy Wright is also justifiably proud of the news, particularly for a startup school like Amity Amsterdam, which has had to build the programme from scratch. 'It is the culmination of three years' hard work,' she says. 'We're pleased with this recognition that identifies the high quality of teaching and learning that is happening at the school.'
As the new senior school grows, with MY5 (15-16-year-olds) coming on roll in September 2021, Amity hopes that it will soon be the turn of the Middle Years Programme (MYP) and the Diploma Programme (DP) for which Amity is currently a candidate school, to also receive accreditation.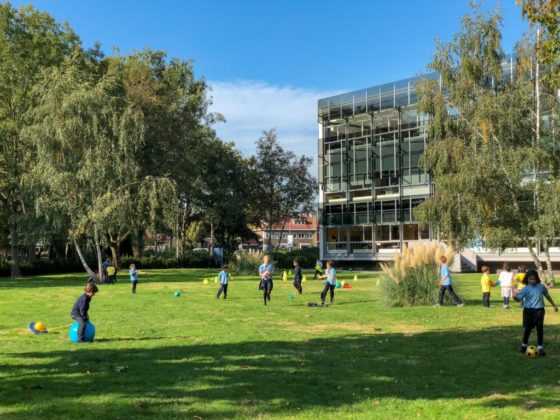 Global and local 
The inclusive ethos of the International Baccalaureate is the perfect match for Amity's diverse, multilingual student body. The curriculum places a strong emphasis on intercultural understanding and having both a global and local outlook. The learner profile is built around ten key attributes, which include being open-minded, principled, caring and reflective. 'Each of these is focused on developing global citizens who can go out and make the world a better place,' explains Amy Wright.
'We're really trying to utilise the resources available to us in the community to engage the children in their learning and apply it in a local context,' says Amy, who sees building in tangible, real-life experiences as a valuable way to bring the learning to life. Links with local business such as a bakery and a music shop, for example, have helped introduce the students to the world of work and provided fascinating behind-the-scenes insights.
Authentic learning experiences
What makes the PYP stand out from more traditional models is the way the learning is steered by the students. 'It's not about children learning from text books or learning about things that are either irrelevant or unimportant to them,' says Amy. 'It's really about identifying what is meaningful to them and using that to build authentic learning experiences.'
For Amity, what is also important is the way in which children are encouraged to identify their own levels of challenge and take ownership over their learning. 'We really work with children to reflect on their own learning and to be able to self-select tasks based on the level of challenge,' says Amy, explaining that children learn most when they are working in 'the challenge zone', where the work is at the optimal level for them to make progress.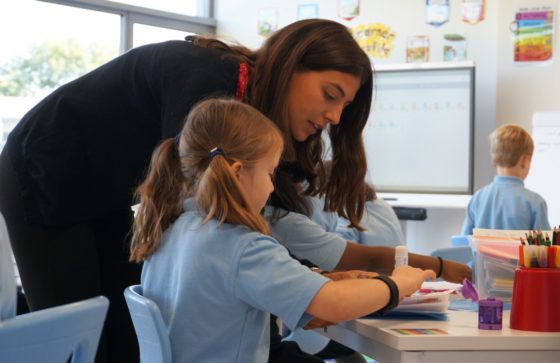 Parents
Parents at the school find the approach refreshing. 'My first goal was to find a school that had a holistic view of education. Not just repeating facts, but thinking for themselves and loving to learn,'' says Teresa Piacenza, whose daughters (aged 5 and 8) attend the school. 'Amity has provided all that and beyond,' she says.
'What I love is not only the way they teach, but the topics they have chosen for the units of inquiry, which are so relevant to the world that we live in now,' she says. 'Right now, my oldest is learning about natural resources and how to measure them, so she learns in Maths about measuring liquids and weight and units – all regarding our planet and why it's important to take care of our resources.'
Raising children for the future
The unit before was about prejudice and equal rights. Mrs Piacenza was astonished when her eight-year-old began questioning the gender roles in the Disney movie they were watching. 'For her to be able to analyse and judge what's being fed to her is incredible,' she says. 'Amity are helping me raise my children in a way that I know they are going to be prepared for the world ahead.'
Mrs Piacenza's daughters, who had strongly disliked their previous schooling in Argentina and the USA, now protest when it's time to go home. 'There's always something interesting happening at school,' she says. 'My kids really love going to school. And when you're an expat and you're dealing with so much change, for them to love school is a huge, huge thing. '
To find out more about Amity International School Amsterdam and the International Baccalaureate programme, visit their website or contact the admissions office.
Thank you for donating to DutchNews.nl.
We could not provide the Dutch News service, and keep it free of charge, without the generous support of our readers. Your donations allow us to report on issues you tell us matter, and provide you with a summary of the most important Dutch news each day.
Make a donation