More room for doctors to grant euthanasia to deeply demented patients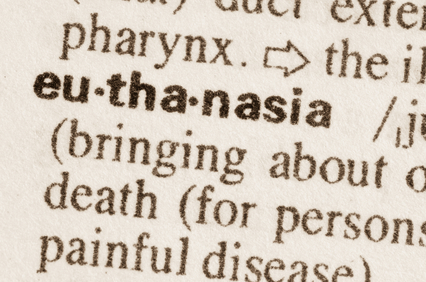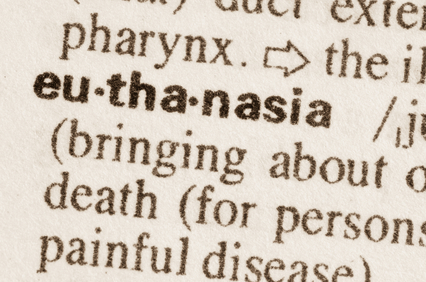 Guidance for doctors on granting euthanasia to patients with advanced dementia has been relaxed as a result of a Supreme Court ruling earlier this year.
The regional euthanasia review committees (RTE), which review every case of euthanasia in retrospect to assess whether due care criteria have been correctly applied, have changed four aspects of their code for doctors in such cases.
Earlier this year, the Supreme Court overturned a murder verdict against former nursing home doctor Marinou Arends for giving euthanasia to a 74-year-old woman with advanced Alzheimer's, on the basis of two 'advance directives' she had drawn up previously. The woman had signed these documents saying she did not want to go into a nursing home with euthanasia but wanted to die when she felt 'the time was right'.
However by the time she entered the Mariahoeve care home in The Hague, she was no longer mentally competent and during the euthanasia procedure Arends first gave her a sedative in her coffee and when she sat up and appeared to draw back from the lethal infusion, her son-in-law pushed her down in her bed again.
The Supreme Court ruled that the doctor had not broken any laws, tearing up a written reprimand for Arends and establishing that if a patient is no longer capable of giving assent due to advanced dementia, a doctor can honour a prior written request for euthanasia.
The RTE, which bases its assessments on case law as well as the 2002 euthanasia law of the Netherlands, has now said that doctors have room for interpretation in applying this kind of written request and that they can best judge whether a dementia patient is 'suffering unbearably' – one of the six legal requirements for euthanasia.
Although it is not a strict, legal requirement, in practice doctors typically ask a patient whether they still want to die before carrying out euthanasia but the RTE says this is not necessary in such cases.
'In giving euthanasia to a patient who is no longer mentally competent as a result of advanced dementia, it is not necessary for the doctor to agree with the patient the time or manner in which euthanasia will be given,' says the new RTE guideline. 'This kind of discussion is pointless because such a patient will not understand the subject.'
In the Arends case, the administering of a sedative in the patient's coffee was controversial and a number of other doctors criticised this aspect of the case, with 220 taking out an advertisement saying they would not do such a thing 'secretly'.
However the new RTE guidelines make it clear that if a doctor feels a mentally incompetent patient will be 'disturbed, agitated or aggressive', then such premedication can be considered.
Noose
Jacob Kohnstamm, chair of the five RTEs, told the Volkskrant that the new guidelines would make things easier for doctors faced with a patient request for euthanasia due to dementia. 'Doctors can now worry less that they are putting a noose around their own necks with euthanasia,' he reportedly said. 'They can be less afraid of the justice system and the review committees.'
Euthanasia for people with dementia remains a minefield
The NVVE organisation, which promotes the right to euthanasia and campaigned for the original Dutch law, also welcomed the new clarification. 'This is good for doctors in practice because there is more certainty that their judgements and actions are within the law,' said director Agnes Wolbert.
However, not everyone is happy with the relaxation. Bert Keizer, one of the opponents of the Arends case, told the Volkskrant that he opposed the new guidelines although they were 'a good translation of the Arends case into practice.' He reportedly said: 'There are very few doctors who want to do this, but it is good for those who do do this to have this clearly written down on paper.'
Earlier this month, the public prosecution announced that one doctor would not be prosecuted for a 2017 euthanasia on a deeply demented patient and the RTE said its new guidelines had already been applied to one case this year.
The new rules do apply to very few people each year, as most doctors advise that patients with dementia should go at 'five to 12' while they still have their wits about them. Last year there were 6,361 cases of euthanasia, representing 4.2% of deaths. Of these, 160 people had early stage dementia and just two were at an advanced or very advanced stage.
Thank you for donating to DutchNews.nl.
We could not provide the Dutch News service, and keep it free of charge, without the generous support of our readers. Your donations allow us to report on issues you tell us matter, and provide you with a summary of the most important Dutch news each day.
Make a donation