How three Dutch bicycle companies are changing the way we pedal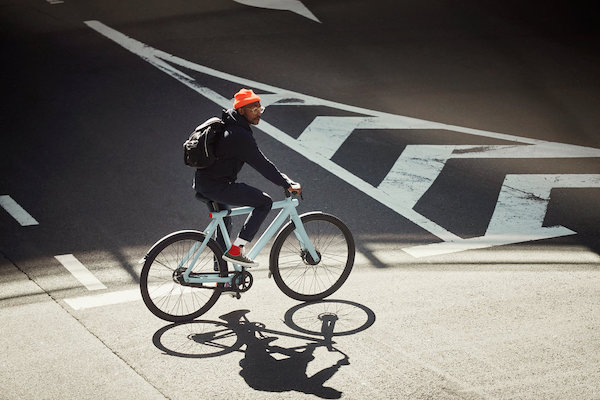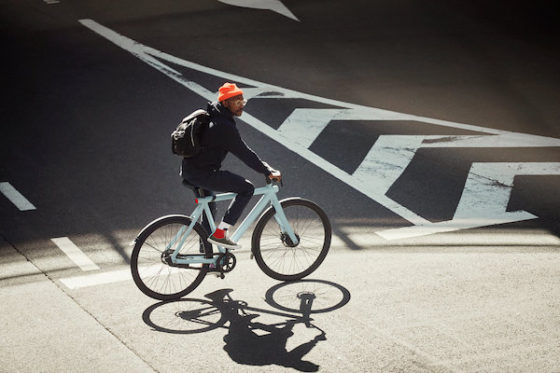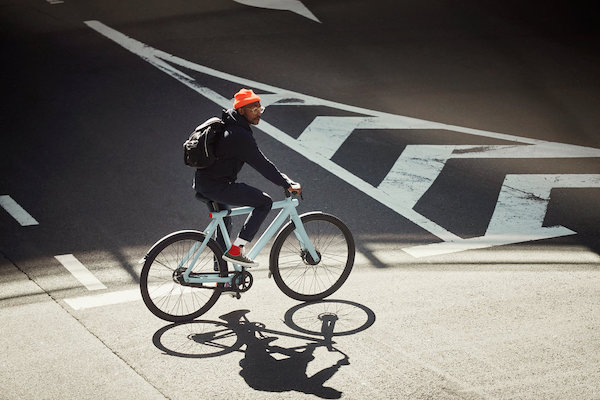 The Netherlands is home to some of the most innovative bicycle manufacturers on the planet. Here's how three of them are helping to change the world of cycling as we know it.
Dutch bicycles have a reputation for being tough. They have to be in a nation where most of them are parked outdoors year-round. Take a walk on a windy day and you'll find dozens of them knocked over and blocking your path along the sidewalks. Thankfully, they can take a licking and keep on ticking.
That's one of the reasons why the Amsterdam-based Roetz is committed to recycling as many of them as they can. Finding raw materials for their customisable bicycles isn't too terribly difficult. Countless bikes are abandoned around the country every year, so much so that several cities have entire departments devoted to preventing them from piling up.
'In Amsterdam alone, they collect between 200 and 300 bikes a day off the streets,' said Roetz's general manager Laurens Nolet. 'Bikes need to withstand difficult weather conditions in Holland and are not always used with ease, but they're very sturdy in the end. You would be surprised how long they last.'
Building a circular future
When you think of the phrase 'bicycle innovations,' the first thing that comes to mind might be cool gizmos and apps. But the industry's future isn't necessarily going to be focused on just tech. One of the primary goals of Roetz is to work towards the creation of a 100% recycled bike through a process Nolet and his colleagues call 'circularity'.
When they start working on a bike, they immediately strip it down. The frame is repaired and re-coated before they start building everything back up again. All of their bikes are custom-made and the entire process, from order to delivery, takes roughly three to four weeks.
Once they're done, a bike that might have wound up in a garbage dump or at the bottom of a canal is as good as new or arguably even better. Roetz's website is filled with a variety of e-bikes and traditional models, many of which celebrate their retro and durable craftsmanship.
'As long as you keep all the materials in the loop, and don't burn it or landfill it, you can keep on recycling,' Nolet said. 'That's what we strive for. We use materials that are recyclable to close the loop 100%.'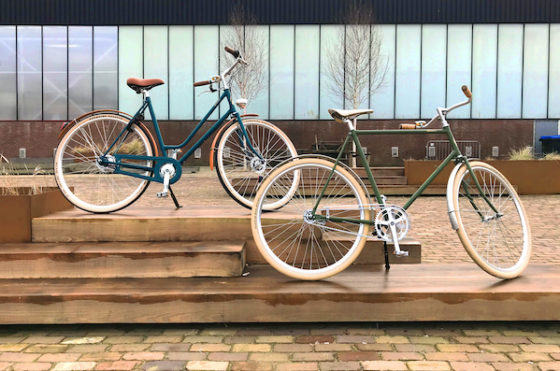 As it stands, the company has achieved 30% circularity for its consumer bicycles. Its crew also provides remanufacturing services for 'retired' bikes from bicycle fleets or shared bicycle programmes. They've been able to reuse as much as 70% of their parts because there's so many of these bikes and plenty of stuff from them to work with. One of the biggest hurdles they currently face overall is developing coating that's made entirely from recycled materials.
'How can you customise bikes and give them a funky colouring?' Nolet said. 'But there's wrapping technology. You can wrap the bikes with wrapping made from recycled material.'
Batteries for e-bikes and other parts like rubber handlebars are also currently difficult to repair and reuse, but technology and new techniques could soon change that.
'If we can solve these problems, we'll get to a circular future,' Nolet said.
Roetz hopes to one day make their bicycles completely repairable and strong enough to last a lifetime. It's a bold goal in a nation where many consumers expect to get a mere three or four years out of a refurbished bike.
What's old is new again
Brikbikes was founded in 2011, and there's one thing that's remarkable about their products: they don't rely on chains. That's a big selling point for anyone who has ever had to walk a bike home after one has slipped off the chainset or broken entirely. Instead, their bikes are propelled by two alternative methods involving belts and drive shafts.
'The belt system is pretty new,' Bas Peemen, one of the company's workers, explained. 'It's started appearing around the market in the past few years. The drive shaft is a very old system. There are still existing bikes with them from 1906. They were never very popular.'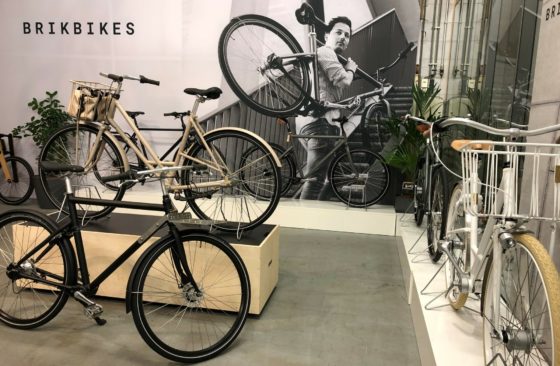 The drive shaft system, which relies on a propeller shaft and a universal joint, was resurrected briefly by a few bicycle companies in Germany in the 1970s before it fell by the wayside again. In recent years though, it's become more common due to improved production and technology. Both options are appealing because they require less maintenance than chains and tend to be more reliable.
'Another one of the advantages is you don't have rusty chains and your pants don't get dirty,' Peemen said.
But the drive shaft system makes a bike heavier than it would be with a traditional chain. The belt system, on the other hand, is lighter. Many riders also find these bikes easier to peddle and say they offer a smoother ride. They're also quieter. The big drawback is the slim potential for breakage. If a belt snaps, it can't be repaired and must be replaced entirely.
Brikbikes continues to roll out new models and recently introduced the Brik Belt Pendix, their first e-bike that uses a belt.
Commutes during Covid
VanMoof's bikes have spread far and wide since the Amsterdam-based company was founded by two brothers named Taco and Ties Carlier in 2009. Their showrooms can currently be found in international hubs as far as Tokyo.
Their cutting-edge e-bikes have won several industry awards, and there's no denying their features are impressive. These include long-lasting batteries, automatic electronic gear shifting, and integrated anti-theft technology. They also recently debuted two new models that are their most sophisticated to date.
'Ten years of innovation have made the S3 & X3 our smartest bikes yet,' said Taco. 'The Smart Cartridge is the 'brains' of our new range, controlling all onboard systems. And it'll only get smarter with time as new features become available via regular over-the-air software updates bringing new features to the bike.'
Along with trying to stay on top of emerging tech, the company has faced an upsurge in demand as a result of the Covid-19 crisis. Fitness gyms are closed all around the globe and more and more people are looking for alternatives to public transport for their daily commutes.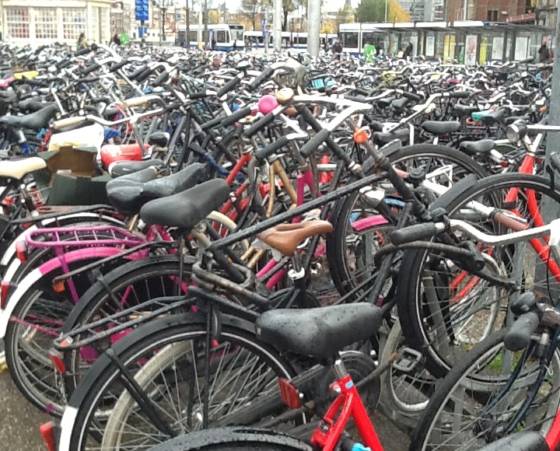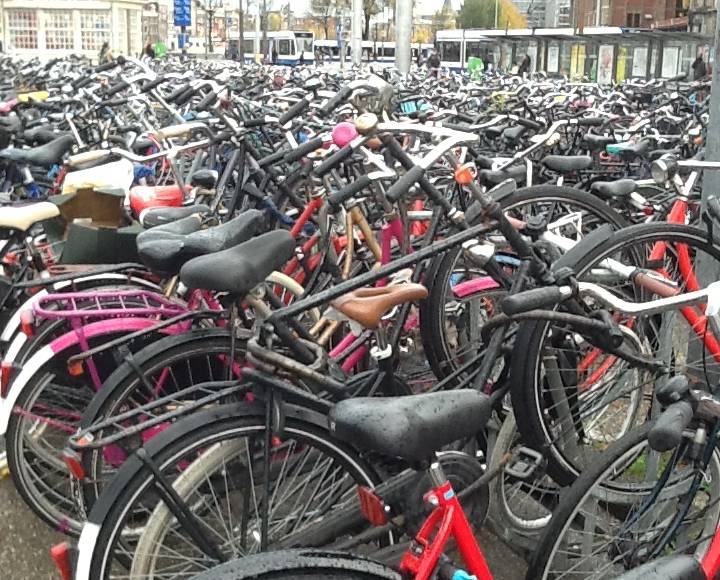 'This health crisis has forced us to rethink our mobility,' said Taco. 'Urban transportation will look and feel very different after lockdown. We are confident e-bikes are going to revolutionise autonomous travel in cities. During the current pandemic, we have already seen that people are willing to make the switch to quality e-bikes. We are convinced that this will continue.'
VanMoof's efforts to get more and more people on bikes also recently caused a stir in France. One of their TV adverts was booted off the airwaves last summer by the ARPP, the county's advertising regulation organisation, for allegedly creating 'a climate of anxiety'.
The unsubtle advert features grim footage of frustrated commuters and jammed motorways projected onto a sleek sports car. It then melts into one of the company's bikes as the words "TIME TO RIDE THE FUTURE" appear on the screen.
Over 120,000 of VanMoof's bikes are currently owned by cyclists around the world. Will more and more people be willing to ditch their cars and transport cards for them?
'We're setting the new standard in urban mobility,' says communications chief Karlijn Marchildon. 'We're getting the next billion on bikes by challenging what a bike looks, rides, and feels like. Because the future is two-wheeled.'
Looking further ahead
What's to come in the years ahead for the worldwide bicycle industry? That depends on who you ask.
'I think in five to 10 years electric will be the norm, even here in Holland where people can be passive-aggressive when it comes to support while they're biking,' says Nolet. 'I think it's more accepted in other global cities to go straight to electric because it reduces the burden of cycling.'
More and more riders may also opt for leasing programs, which could help put an end to abandoned bicycles clogging up the sidewalks of the Netherlands. After all, it's easier to exchange an old or damaged bike for a fresh one through already popular programmes like Swapfiets.
'Bikes are getting smarter,' Peemen said. 'For example, you have ring locks that you can unlock with your smartphone and your bike can be traced if it's stolen with GPS. Those kinds of things will become more and more common.'
They may also weigh less and become even brainier.
'Bicycles will certainly become lighter in the future, especially e-bikes,' said Marchildon. 'E-bikes will also adapt more and more to urban life especially as infrastructure evolves, i.e. charging ports at bike stands, etc. By making our e-bikes smarter and smarter with, for example, over-the-air-updates, they can become even smarter and more personalised to the users'
Thank you for donating to DutchNews.nl.
We could not provide the Dutch News service, and keep it free of charge, without the generous support of our readers. Your donations allow us to report on issues you tell us matter, and provide you with a summary of the most important Dutch news each day.
Make a donation