Inburgering with DutchNews.nl: traditional 'games' involving animals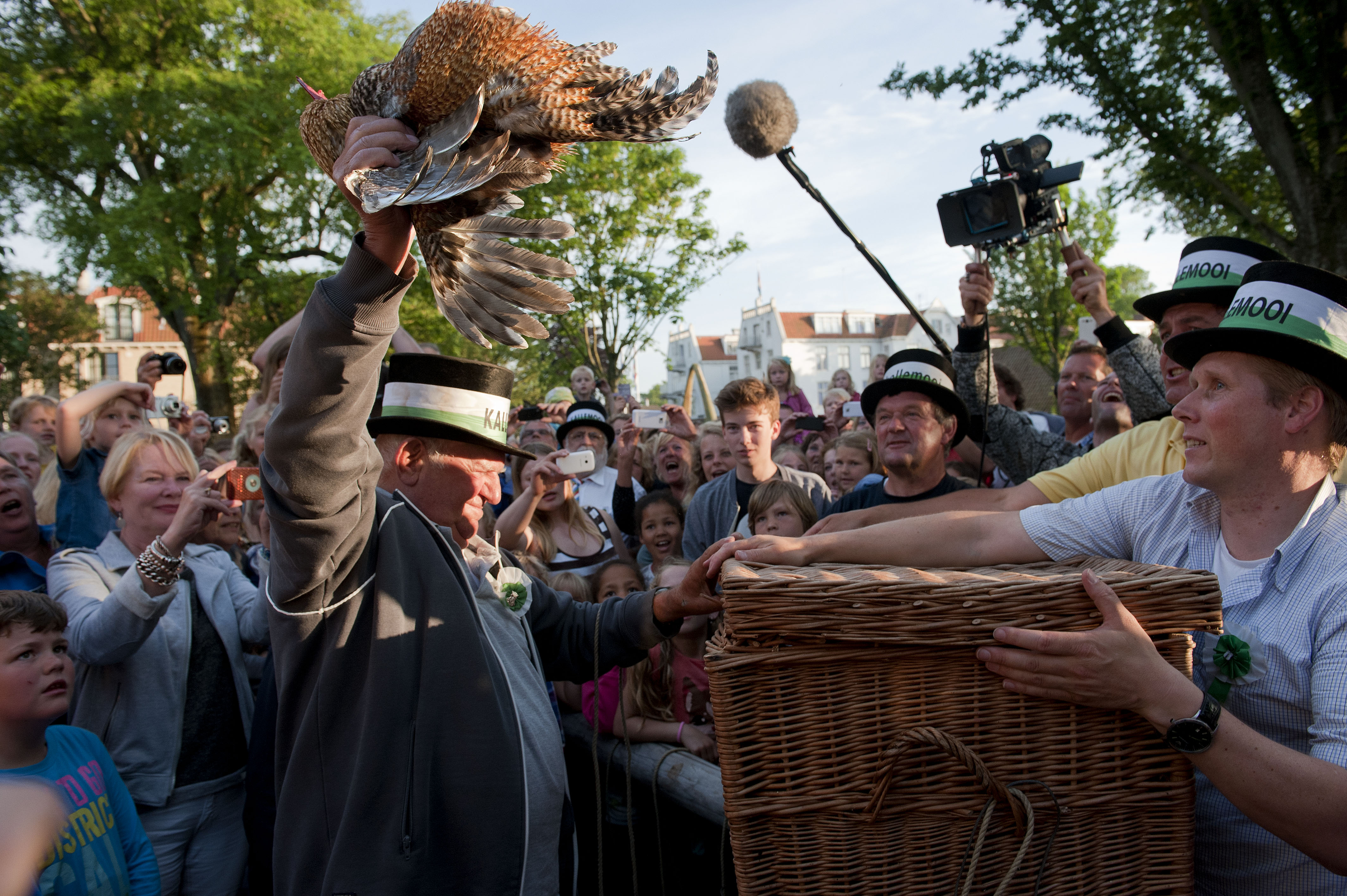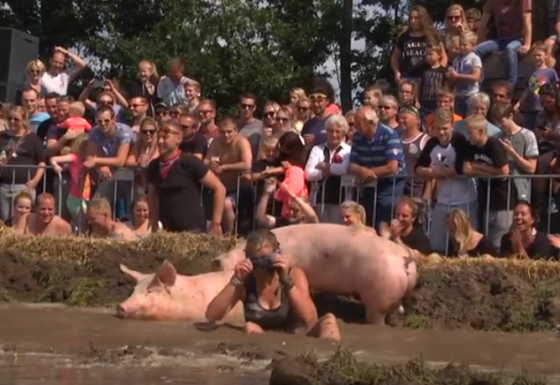 The lockdown may be over, but we are continuing our very own inburgering course over the summer.
Lesson 17: 'games' involving animals
The Spanish chase bulls in the streets, with or without their horns on fire, the Brits used to stuff ferrets down their trousers and the Belgians swallow live fish, all in the name of tradition. So what do the Dutch do to animals for a bit of 'harmless' fun? Here's a few examples, past and present.
Zwintie tikken
The 'old' Dutch game of 'pig tapping' (it is unclear how old this tradition) is still being played in Limburg where they even have an annual championship. Blindfolded people jump into a mud bath with a pig and the first person to tap the pig is the winner. Some say the pigs love it, others say they are stressed out. It goes like this
Kallemooi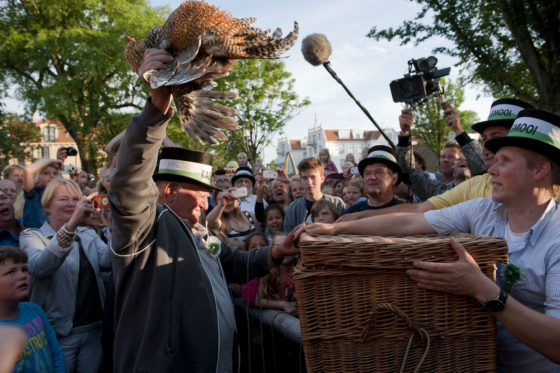 This is a fertility festival celebrated in the Wadden island of Schiermonnikoog and still goes on today, despite the best efforts of animal rights campaigners to stop it. It involves placing a live cockerel in a basket and then hauling it up a flagpole. The animal stays there for three days and although it is fed and watered it can't be the best experience in a cock's life. Nobody knows what Kallemooi means exactly, it is that ancient.
Ganstrekken
'Goose pulling' was, again, most popular in Limburg although it was by no means unique to the Netherlands. It involved hanging a dead goose upside down on a rope with people on horseback trying to pull the head from the goose's body. It was banned as late as 2014. Lots of European countries have similar traditions.
Katknuppelen
Cat bashing is another so-called 'kwelspel', or game involving torturing animals, which was popular during fairs in the 18th century until it was banned a century later. It involved putting a cat in a barrel which was then bashed it until it came apart and the terrified cat could flee. Nowadays the cat has been replaced by a wooden ball.

Palingtrekken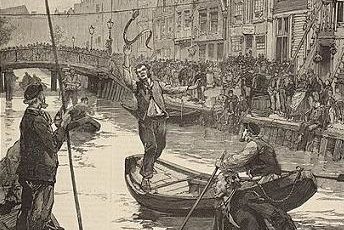 Eel pulling was invented in Amsterdam and gave rise to an uprising which has gone down in the annals of history.  Palingtrekken involved suspending a live eel over a canal while people in boats tried to pull it apart and was was banned in the 19th century.
In 1886, however, police moved in to end an illegal eel-pulling event, leading to the notorious Palingoproer or Paling riots. People turned on the police with a vengeance and the army went in shooting. In the two days of rioting, 26 people died.
Thank you for donating to DutchNews.nl.
We could not provide the Dutch News service, and keep it free of charge, without the generous support of our readers. Your donations allow us to report on issues you tell us matter, and provide you with a summary of the most important Dutch news each day.
Make a donation