Mind your Ps: Amsterdam installs plant pot street urinals to improve toilet manners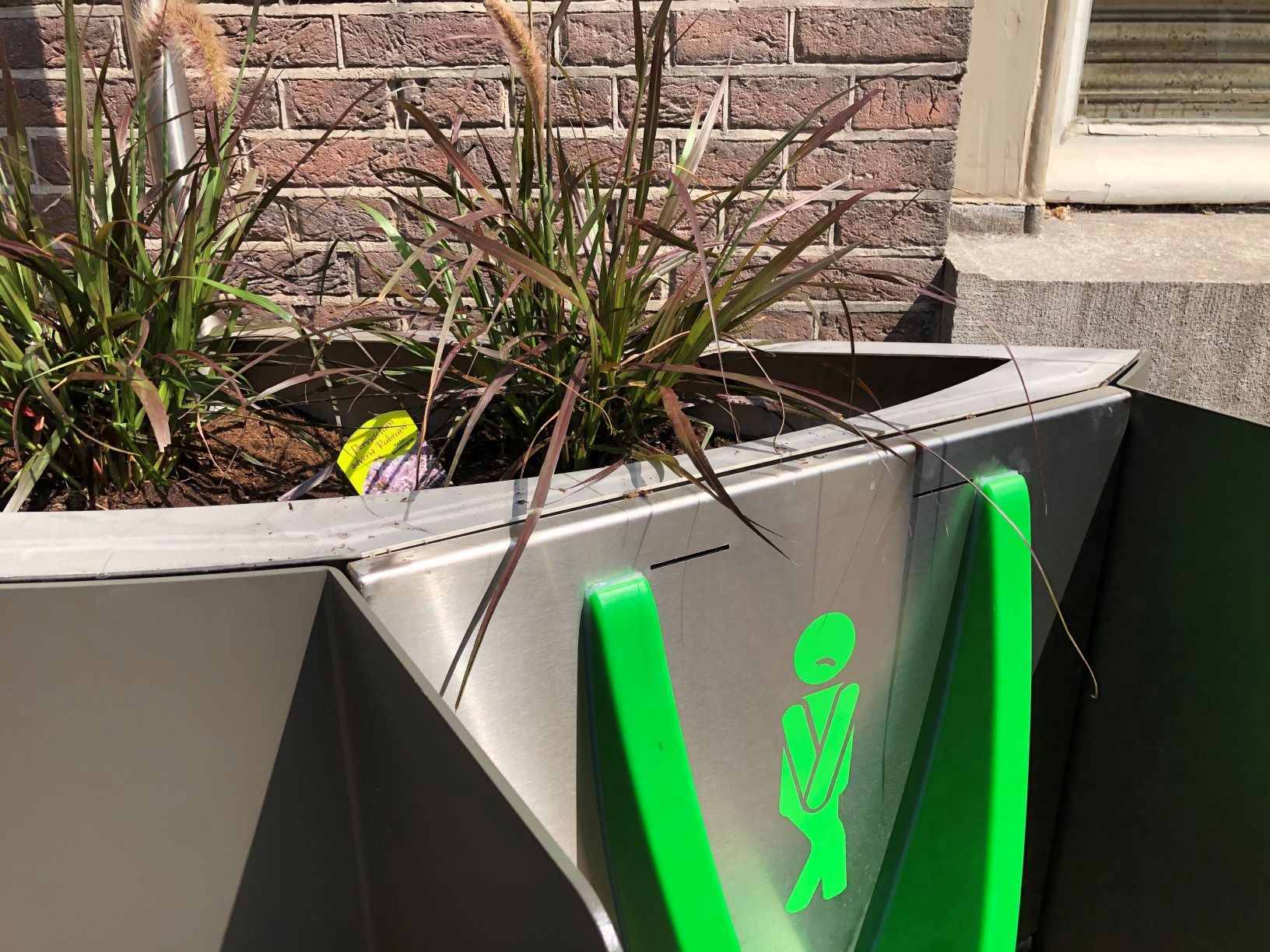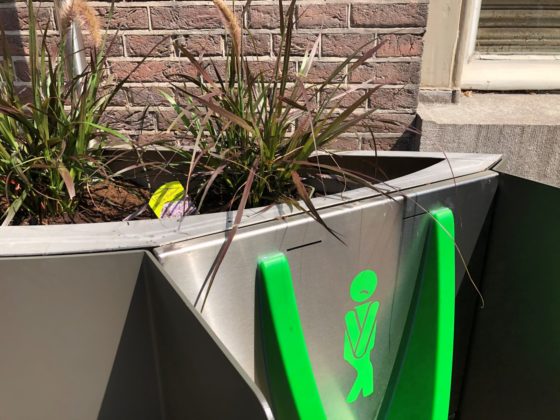 It erodes historic walls, creates a stench and may even lead to the deaths of several young men a year, who try to use a canal late at night. So now Amsterdam is trying to make 'wildplassen' – urinating outdoors ­­­­­– better for humans and for the environment by investing in a set of GreenPee urinals.
From Friday evening, late night drinkers in the red light district, Leidseplein and Rembrandtplein will be able to use 12 new facilities which are plant pots during the day and urinals at night. The urine will be harvested for its phosphates and recycled as clean water, while the hardy plants are fed only by rainwater thanks to a reservoir and a series of wicks inside the soil.
'My ambition is to place these in different cities and carry on innovating,' Richard de Vries, inventor of the GreenPee, told DutchNews.nl. 'We can make electricity with urine and it would be good if it could power a light. Maybe it could be a city announcement board for public health messages too.'
Positive behaviour
De Vries describes himself as an environmental psychologist who tries to 'stimulate positive behaviour in the public domain' and combat nuisance such as littering, noise and public urination.
'If you want a solution to wild peeing, cities try to create ownership and a feeling that someone is watching you,' he said. 'That works, but the need for peeing stays. We came up with the idea of a planter to help green the city, have something that looks nicer, but is also a urinal. It's also circular as we make fertiliser from the urine and also green water.'
Four models were temporarily placed in and around the Rembrandtsplein last year, and an independent study suggested that in one street, the Schapensteeg, public urination decreased by 49%.
'A study showed that GreenPees don't create smell problems, and we will monitor whether that continues to be the case,' said Amsterdam city in a press release. 'The new GreenPees have also been further developed…and improved in terms of sustainability, user privacy, recognition and discoverability.'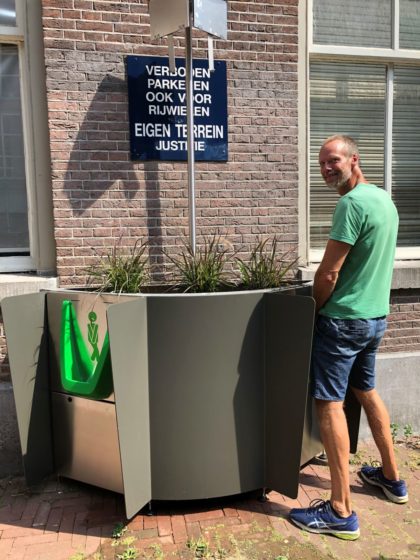 Nuisance
Single units cost €4,000 and doubles €5,000 and there are ongoing maintenance costs for collecting the urine, cleaning it and delivering fertiliser for local green products. The city, which according to a spokeswoman is funding the new urinals under a package of measures to reduce nuisance associated with city centre nightlife, will monitor the effects of the GreenPees and investigate whether the facility could be extended to women.
The initiative is an extension of previous Dutch trials to farm fertiliser from toilet visits. Arts centre Mediamatic has cleaned and used urine from five urinals as part of the 'pure gold' display, while urine was also temporarily collected on King's Day by the Dutch water board in 2016. The GreenPee is thought to be the first attempt to make this recycling a permanent fixture of city life.
Saïd Arabi, who runs Euro Super Clean facilities company and helped install the devices this week, is a great advocate. 'It's a good solution to wild peeing,' he said. 'The city of Arnhem is also interested. It's a plant pot and the urinal is only open in the evening when it's dark. It's perfect.'
Permanent
Ivo Thonon, spokesman for the Dutch 'toilet alliance' which campaigns for more public facilities, was also enthusiastic. 'There's a serious problem in Amsterdam with wild peeing and this is a good solution so men don't do it in a corner but in a plant pot, which is better,' he said. 'We are also happy they are putting temporary toilets in parks for the summer, but this all should become permanent.'
But one resident of the Lange Leidesedwarsstraat, who did not want to give her name, was less keen. As DutchNews.nl watched the GreenPee team water their first Pennisetum advena 'Rubrum' plant, she said she would be making a formal complaint.
'We don't want piss on our street – full stop!' she said.
Thank you for donating to DutchNews.nl.
We could not provide the Dutch News service, and keep it free of charge, without the generous support of our readers. Your donations allow us to report on issues you tell us matter, and provide you with a summary of the most important Dutch news each day.
Make a donation