From dinosaurs to dykes. Here are 13 great things to do in July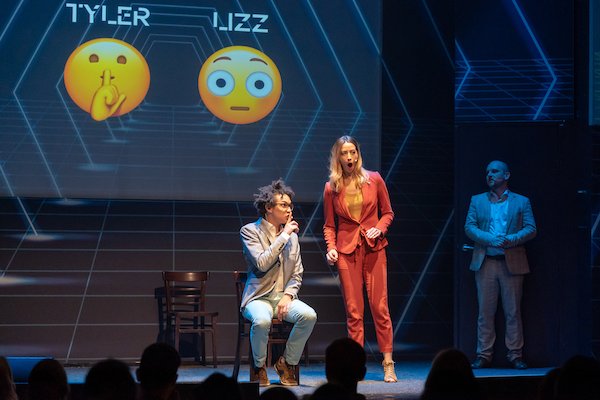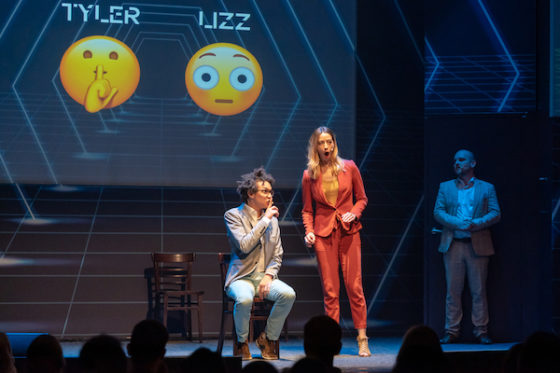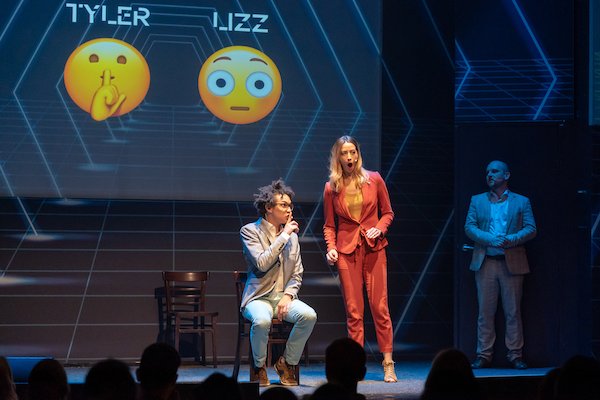 The summer holidays are with us, but there is still plenty of things to do in your spare time – from a comedy show, to 'wild swimming' and spotting dinosaurs.
Have a laugh
Boom Chicago in Amsterdam is opening its doors again on July 4th with a new improved corona-proof package of improv comedy, a live DJ on most nights and food and drink to boot. The venue is also asking friends and relatives and anyone else who enjoys a good laugh to support their new show – a nineties style sitcom called Sitcom – by buying tickets NOW for the September performances. There is a Seinfeld White Sangria Cocktail waiting for you on the night if you do. Website
Go back to the Badhuis
The  Badhuistheater is taking to the open air with a number of English language performances in July, including BadKAST Badhuisinternational Street Theater on July 3rd and an Afternoon of Musicals on July 11th. On July 17th the Reckless Shakespeare Company present Henry the fifth and his Fool. Check the website for up to date info.
Dig a dino
The dinosaurs are coming (back) to the Netherlands and have found a temporary home in the Jaarbeurs in Utrecht for the summer. There's a time slot so reservations are in order, and although they do move the 80 life size dinos have promised not to come too close either. The World of Dinos (and some are very weird, did protoceratops really have those Mickey Mouse ears?) is on from July 4 until August 30. Website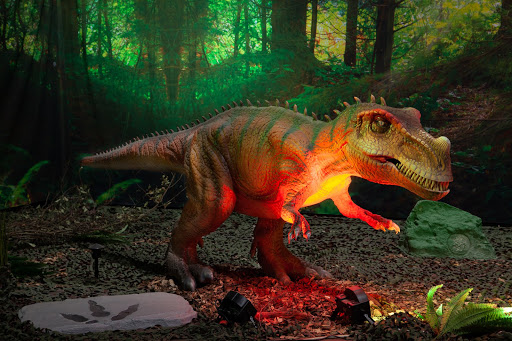 Sample an Amsterdam beer
'Amsterdam is in the top five of European beer cities', the Amsterdam museum boasts, and that is the reason it has mounted a special exhibition about the beer brewed in the capital, then and now.
Amsterdam beer has a long history apparently and it nearly didn't happen at all. The brackish water was a problem but inventive brewers used rainwater of which there used to be plenty about. Beer – Amsterdam City of Beer and Brewers opens on July 10. Website
Walk an alternative route
The Vierdaagse, the traditional four-day walking event in Nijmegen, has been corona'ed this year but there is an alternative for fans. A new app, which will become available for Android and iOS a few days before the event kicks off, will enable walkers to plot their own course of 10, 20, 30, 40 or 50k. Your route will be saved on your phone and the app can also be used for non-Vierdaagse walks. July 21-24.  Register at this website.
Don't grab a chair
The Stedelijk Museum of modern art in Amsterdam is celebrating its 125th anniversary this year and has decided to highlight its collection of furniture and other interior design pieces for the occasion.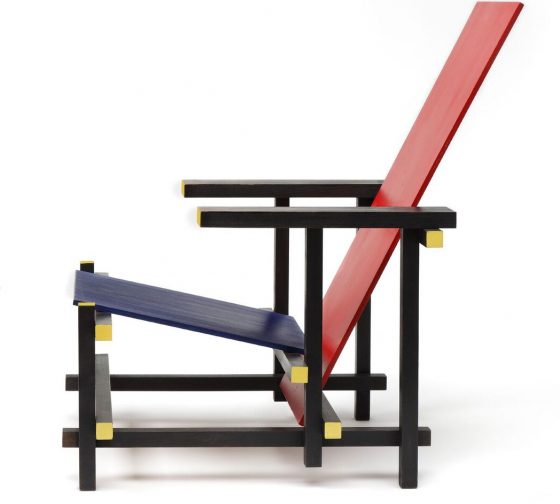 Van Thonet to Dutch Design showcases the Thonet brothers' famous chairs and work by Gerrit Rietveld, Charlotter Perriand, Verner Panton, Hella Jongerius and many more. The museum has set out a number of corona-proof routes. No exact date has been announced but the exhibition will start in July. Keep an eye on the website
See some very big art in Flevoland
Flevoland is home to some pretty spectacular open air. The flat landscape lends itself particularly well to the monumental and the artists didn't hold back. On the list, for instance, is Exposure, the 26 metre high figure of a squatting man by Antony Gormley, and the huge Riff, by Bob Gramsma. If you want to see all nine works you can sign up for a bus tour, accompanied by a knowledgeable guide. July 26. Website
Meet an Eigenheimer
Bildtstars and Eigenheimers are two popular Dutch species of potato. But an 'eigenheimer' is also a person who goes his own way and this is a comment on the people who, for generations, have grown potatoes in the Netherlands. Combine a two hour cycling trip along the beautiful Wadden coast of Northeast Friesland with a tour of the huge panels of photographs Linette Raven made of the farmers and the landscape they inhabit. Any time. Website
Put them on the stage
If you want to get rid of the kids for a couple of days but also want them to learn a potentially lucrative skill why not send them on a theatre workshop? The Orange Theatre Company is teaching 4 day courses led by professional actors for different age groups this summer and they sound a lot of fun. July 20- July 24. Website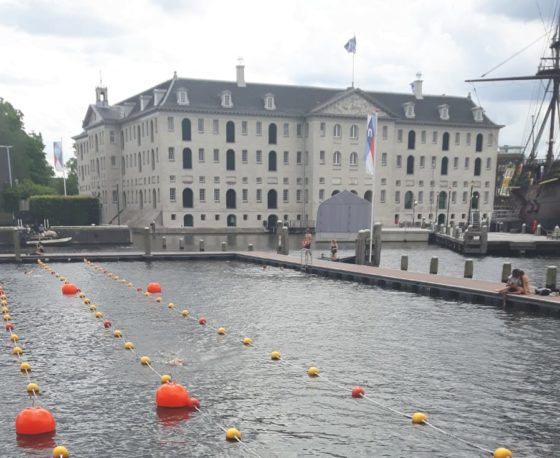 Take a dip next to a ship
'Wild' swimming is becoming very popular in Amsterdam, with people bobbing up and down in unexpected places everywhere. A recent addition is the Marineterrein next to the Maritime Museum (which you can visit when you've dried off) and very promising it looks. There are lanes and ladders and we take it that the water is clean. The site is not an official swimming venue yet because the quality of the water has not been tested for two years in a row. Try not to swallow too much of it.
Learn about Amsterdammers and slavery
Amsterdam was built on poles but also on almost three centuries of slave trade. The Amsterdam city archive has put together an exhibition about the capital and slave trade to mark the 157th anniversary of the end of slavery in the Dutch colonies of Suriname and the Dutch Antilles.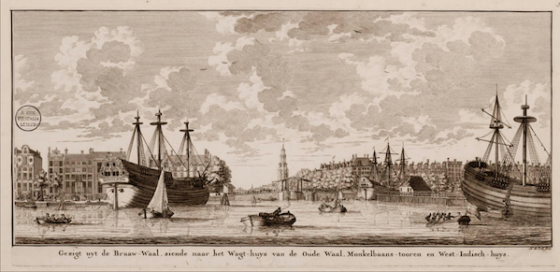 One document dating from 1730 states that every Amsterdammer 'earned a crust' from Suriname. The exhibition also features a drawing made in 1700 of a Dutch West India Company slave ship, the Beeckestijn, in which  more than 1,000 people died. Amsterdammers and Slavery is on until October 11. Website.
Explore the image
'Institutional criticism' is a movement in art which explores the art sector and the role of art in society. Beeldmacht (the power of the image) is the first of three exhibitions by the Frans Hals museum in Haarlem which looks at image as a force in the digital era. Until September 20. Exhibiting artists include A Maior, Louise Ashcroft, Gina Beavers, Tony Cokes, Tracey Emin, FLAME, Sylvie Fleury and many others.  Website
Take a cultural dive
Museum aan Zee in Scheveningen is always a good way of combining a refreshing dive in the sea with engaging your brain. The current exhibition – rudely interrupted by coronavirus – is a retrospective of the work of French sculptress Germain Richier (1902 -1959), whose post-war work is testimony to the horrors of war but also shows the energy of renewal. Until September 6. Website
Thank you for donating to DutchNews.nl.
We could not provide the Dutch News service, and keep it free of charge, without the generous support of our readers. Your donations allow us to report on issues you tell us matter, and provide you with a summary of the most important Dutch news each day.
Make a donation