Dutch position on face masks is confusing and damages trust: what the papers say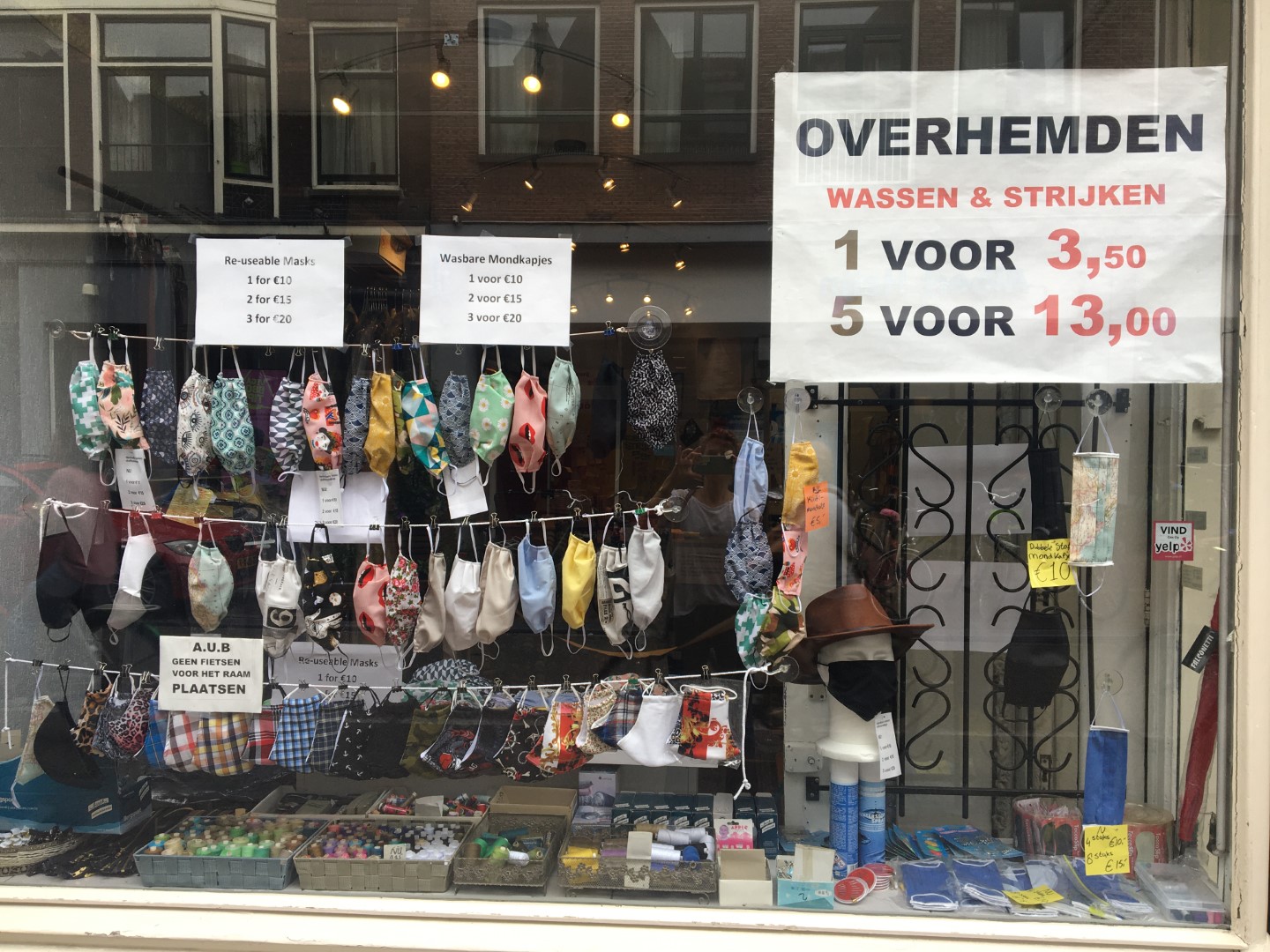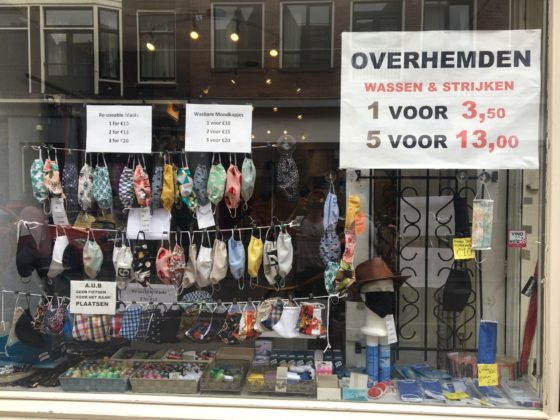 The Dutch government has decided not to give in to mounting pressure and make wearing face masks compulsory in public places and shops. Instead, local officials will be given the power to bring in regional measures. Dutch papers warn that this not only confusing but could damage public confidence in efforts to control coronavirus.

Earlier in the crisis, ministers said the shortage of masks for medical staff ruled out their use by the general public. Then, on June 1, the use of non-medical masks was made compulsory use on public transport. The reason, officials said, is that they could play a role in preventing the spread of the virus in places where social distancing is not always possible.
At the same time public opinion is swinging behind the use of masks, and the RIVM's own behavioural analysis unit concluded in May that people who wear masks are more likely to keep to social distancing rules and wash their hands more often.
Unanswered questions
The Financieele Dagblad says in an editorial that there are many unanswered questions surrounding the spread of coronavirus, but that researchers are adamant three things are crucial – washing your hands, getting tests and keeping your distance.
Experts, the paper says, are divided about the impact of using masks. 'Some say people who wear them take the virus more seriously while others say members of the public will be less likely to keep their distance,' the FD said.
'But what we should be talking about is social distancing,' the paper said. 'How can we get the public to do this. That is what local and national officials should really be putting their energy into.'
Scepticism
The NRC looked at why the Netherlands continues to refuse to widen the use of face masks when so many other European countries are doing so. The main reason, the paper says, is scepticism about their effectiveness within the government's team of experts.
Even though masks are compulsory on trams and buses, evidence that non-medical masks have an impact is lacking, according to Jaap van Dissel, epidemiologist with public health institute RIVM, and a key player in the discussion. It is a position he reiterated again on Wednesday, during the announcement that masks would not become a nationwide requirement.
However, the paper points out, last week microbiologist and epidemiologist Amrish Baidjoe wrote an open letter to the cabinet urging ministers to back the wearing of masks indoors. He accused Van Dissel and prime minister Mark Rutte of being worried about the damage to their image if they changed their mind.
'They have been saying masks do not work for too long, and that makes it difficult to change,' he said. 'It is part of a trend of being far too definitive in communication about things which are not so certain.'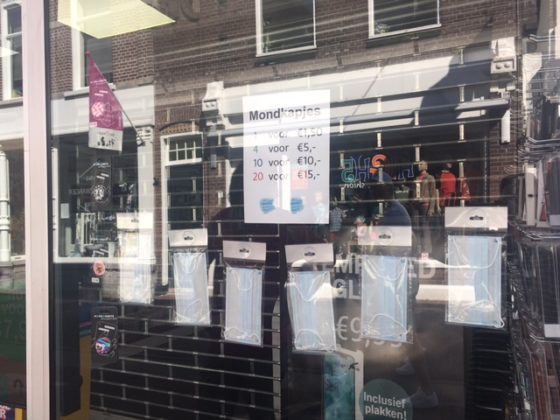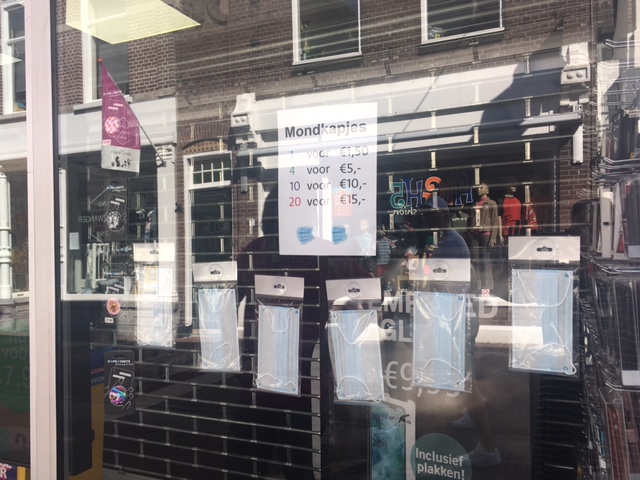 The AD consulted several behavioural psychologists about the plan who said they are concerned that allowing regional safety boards to experiment with the use of face masks in public places will be confusing and damage trust.
'If the government first says they don't work and then goes on to say they are necessary, that will not exactly boost confidence,' Frenk van Harreveld, a professor at the University of Amsterdam, told the paper.
'It would have been better if they had said they did not know if masks worked, and then researched it. Now people think masks offer little protection, and local officials are going to have to be very clear about why they are introducing them.'
Image
Trouw points out that prime minister Mark Rutte and health minister Hugo de Jonge have already been forced to take action to counteract the apparent hesitation in Facebook messages from their holiday addresses.
Nevertheless, the decision to go for a local approach is the wish of both national and local government, the paper says.
There is, Trouw says, evidence that masks encourage people to keep their distance from others, and now Amsterdam mayor can introduce them in the busy Kalverstraat under the flag of 'behavioural research'. This, the paper says, is a typical Dutch consensus solution.
Legality
The Telegraaf spoke to Groningen University law professor Jan Brouwer, who said that legally local majors do not have the right to make masks compulsory in their towns and cities.
Legislation allowing special measures to cope with the coronavirus pandemic still has to be approved in parliament, and that legislation specifically refers to the wearing of masks, Brouwer points out.
In addition, the definition of what a face mask actually is – a piece of clothing or a medical aid – is also crucial, he said.
Nevertheless, Brouwer said he is not opposed to their use. 'I think everyone should take responsibility and wear one when circumstances demand it… this is the advice the government should be giving. Convince everyone that it would be useful, and you will get social control. And that works better than imposing a requirement from above.'
Thank you for donating to DutchNews.nl.
We could not provide the Dutch News service, and keep it free of charge, without the generous support of our readers. Your donations allow us to report on issues you tell us matter, and provide you with a summary of the most important Dutch news each day.
Make a donation