How one English potter went digging for some very old Dutch clay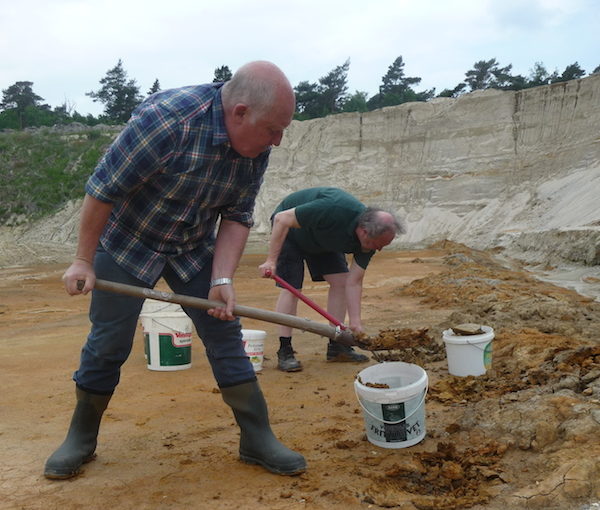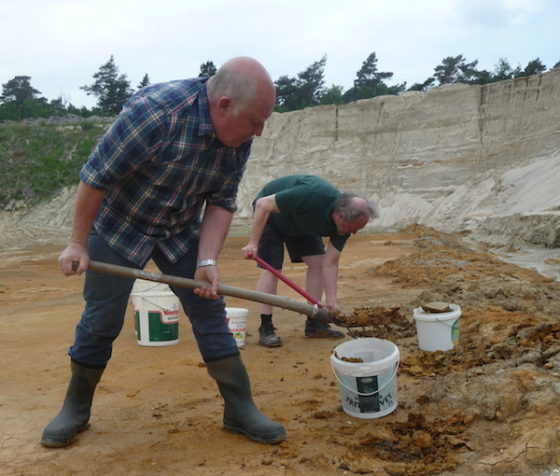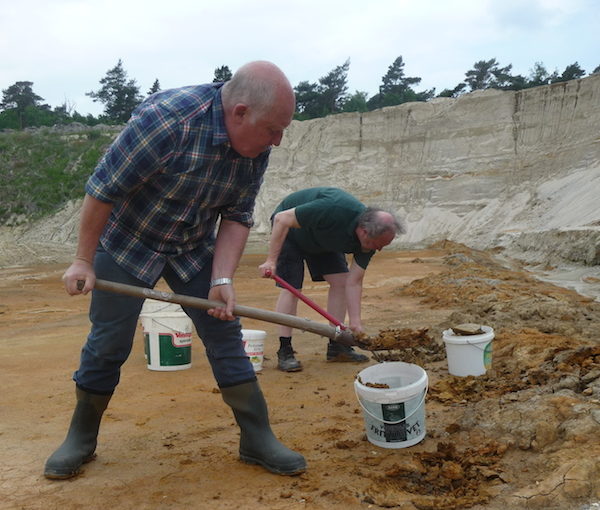 A mention in the Guardian of 'one potter called John' who spent a muddy hour digging for '2.5 million-year-old clay in an old Dutch quarry' piqued one DutchNews.nl writer's curiosity. How did a bucketful of antediluvian Dutch clay end up in the studio of an English potter?
It did not take long to find both the clay and the potter and uncover a history of craftsmanship that continues to this day.
John Higgins, as his name turned out to be, is a potter who lives and works in St Albans, England. He was introduced to Dutch quarry digging when he was visiting friends and fellow potters Niek Hoogland and Pim van Huisseling at their home in the Limburg village of Steyl in 2018.
Steyl sits cheek by jowl with Tegelen, which has been a centre for pottery and ceramics since Roman times. The fat sedimentary river clay from the river Meuse made excellent roof tiles, the Romans found, and they aptly called the location of their factory Tegula, which ended up as modern day Tegelen.
Today three of the five remaining roof tile makers in the Netherlands are still based in the area and use the clay as the main ingredient of their recipes.
John tagged along when Hoogland made the yearly visit to 'his' nearby quarry, under the watchful eye of the quarry boss. It is not open to the public because digging can be dangerous if you don't know what you're doing, says Hoogland, who has permission to dig.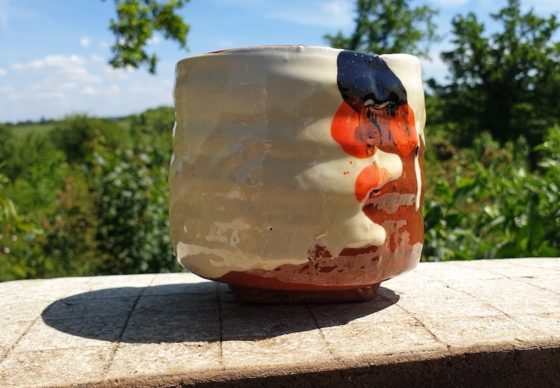 'You have to understand that the clay is covered in layers of sand and gravel permeated by water. Saturation can cause the sand to turn into 'quicksand' in some places so you have to take care where you dig down to clay level,' he says. Water-'filled basins also pose a danger because the walls can collapse. The quarry boss laughs when he sees me with my measly bucket while he is sitting on his huge machine digging out tonnes and tonnes of the stuff.'
Digging
'The original plan was to go to a museum but we really had to top up our supply of clay and John said he'd come. He got digging as well and when we got back we started working with it straight away, which was great. Usually when a fellow potter comes to see you you wash your hands and it's shop talk from then on but not this time. We really got cracking.'  The museum never happened.
'I sensed they really wanted me to see the quarry and they were thrilled when I suggested I come and take a look,' John said. 'I was curious about the colours the clay would produce and, living and working as I do in a town with an important Roman history, made it even more interesting. We threw it into the dough mixer, complete with bits of roots and stuff and started throwing pots in tandem. It was a very joyous occasion, much better than the museum.'
Both Niek and John like the clay not only for its history – Tegelen even has its own paleontological subcategory, the Tiglien  – but because it has qualities that brings out the true potter in them.
'A huge industry has sprung up around pottery making. Whatever you want, by way of malleability at certain temperatures for instance, manufactured clay will give you,' Hoogland says.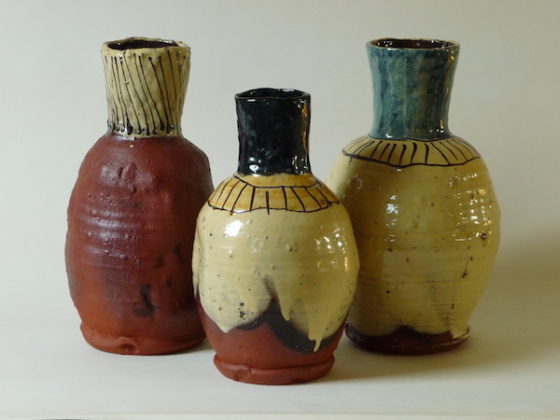 'We call it 'off the peg clay'. It has no imperfections, no character. The clay we dig up is 'wild', rough, with little pebbles and iron ore from the water that has seeped through the gravel and sand layers over time. It has to be worked to do what we want it to do. That's what we love about it.  When it is baked it can take on a range of colours, from dark terracotta to almost purple, and no pot is the same.'
Higgins is equally charmed with the finished effect. 'It is typical terracotta colour except it will have these small pieces of gravel and I also like the link with the past. Given the age it has it this clay is really exciting to work with. A practical aspect is that it needs very little preparation before use,' he says.
These days Niek Hoogland's pottery shop is closed for business because of coronavirus. 'I don't think ceramics are high on people's lists of priorities at the moment,' he says, although he agrees that living in times of corona increases the need to look at beautiful things.
(John, who professes to be 'very bad at self- promotion' has no website or shop to close and typically forgot to mention he is part of an upcoming exhibition corona-permitting at the Terra galery for contemporary ceramics in Delft as well)
But even coronavirus cannot stop the continued use of the special Tegelen clay. 'We may even have started a bit of a trend for using unrefined clay but I'm not really sure. It's a bit like pregnant women suddenly seeing other pregnant women everywhere, I suppose, ' Hoogland says modestly.
Thank you for donating to DutchNews.nl.
We could not provide the Dutch News service, and keep it free of charge, without the generous support of our readers. Your donations allow us to report on issues you tell us matter, and provide you with a summary of the most important Dutch news each day.
Make a donation