Are you a coronazi? Virus spawns 700 news words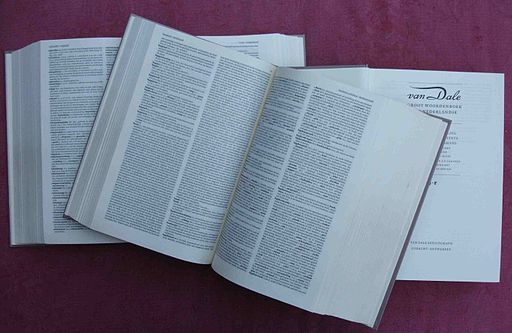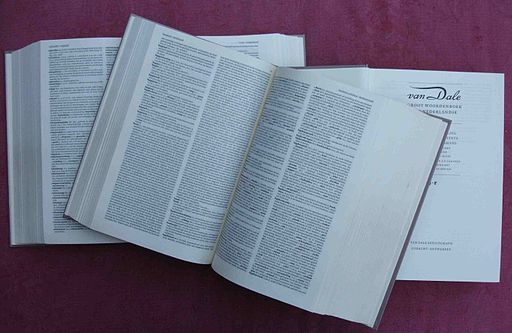 Coronazis, quarantinder, corona-aso are just three of a host of new corona related words and concepts that have spread along with the virus. Publicist and senior editor of the Van Dale dictionary Ton den Boon has been keeping count.
The word score is 700 and counting because, Van den Boon told the Volkskrant, the Dutch like to play with language. That much is obvious from the suggestions he has been receiving from readers, which include coronakapsel (corona hairdo for hair that has not been cut in a while or hair that has been inexpertly cut by its owner) and balkonversatie (a chat on between balcony owners), one of the many portmanteau words that can be found in his corona dictionary.
Van den Boon said the speed with which new words are being invented is unique. 'The credit crisis changed the language too but much more slowly,' he says. 'The consequences of the crisis became clear much later and a new word like onderwaterhypotheek (underwater mortgage or negative equity) didn't emerge until a year after Lehman Brothers failed in 2008.'
One of the reasons for the rapid growth of new words is a linguistic one, Van den Boon said. Dutch, and German, can combine two words to make a new one. Over 90% of the new words are compound words. It also helps that the Netherlands still has a relatively large number of newspapers. 'Editors have limited column space and they have to condense things. Many of the new words are made up by journalists.'
Van den Boon is an aficionado of portmanteau word. 'Coronazi is a good one. It's a person who tells others to keep to the rules and tells them off if they don't. To quarantinder means to be on dating app Tinder while in quarantine.'
A small number of the new words will probably be included in the next edition of the Dikke van Dale Dutch language dictionary, Van den Boon expects. 'Much depends on how long this crisis lasts. If we are really on the brink of a 1.5 metre society perhaps a few dozen words will remain in circulation for the next two to three years, but perhaps not a word like coronakapsel because there will come a time when hairdressers get back to work.
Here are five of DutchNews.nl favourite virus verbs and nouns:
Anderhalvemetersamenleving -1.5 metre society, because it's ideal for word games like Hangman.
Coronalama – Someone who spits in other people's faces crying 'I have corona'
Coronahand – Condition brought on by frequent hand washing
Coronaratel – literally corona rattle, the app that announces a person carrying the virus, much like the rattle that warned others of the arrival of lepers.
Coronamoe – tired of corona. And how.
Thank you for donating to DutchNews.nl.
We could not provide the Dutch News service, and keep it free of charge, without the generous support of our readers. Your donations allow us to report on issues you tell us matter, and provide you with a summary of the most important Dutch news each day.
Make a donation