What to do when you are self-isolating: DutchNews.nl tips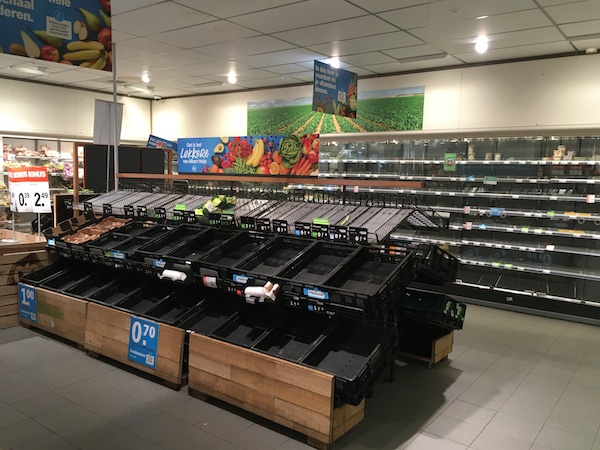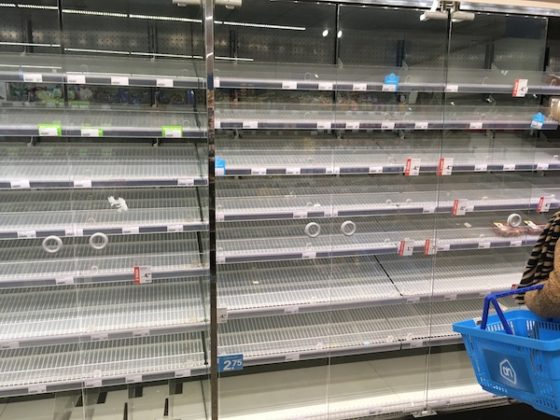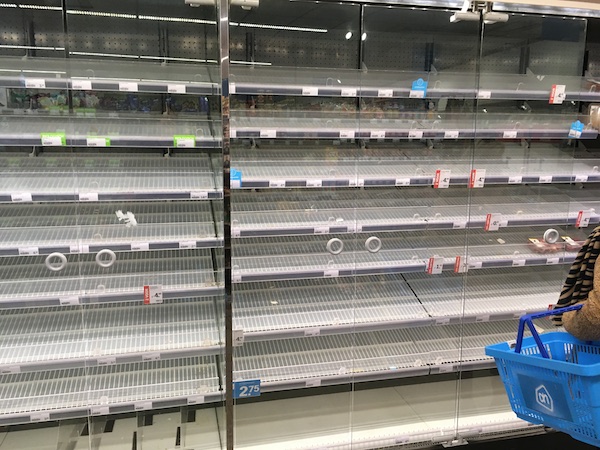 Stuck at home with a cold? Working in sales, with nobody to sell to? Stumped for ideas for supper? DutchNews.nl's staff is expert in working from home and has some tips.
1. 99 ways with beans
They live for years in your cupboard, you can stew them, sprout them and even make them into pancakes. It's time to dust off the WWII recipe books and get some beans on. Rose Elliot, British bean queen, says that you can either soak them in twice their volume of cold water for eight hours (or overnight), or stick beans in a pan with cold water, bring to the boil for three minutes and then leave to soak in that water for up to an hour. Then cook for an hour or so, depending on the bean. (You're got plenty of time, right?) Note: if you like red kidney beans, boil vigorously for 10 minutes, otherwise you may poison yourself.
2. Smell the roses
If you are lucky enough to have a garden, balcony or windowsill, now is the time to do some gardening. 'Il faut cultiver notre jardin,' Voltaire's unlucky world voyageur Candide concluded – and who are we to argue with a French philosopher? When the world is going crazy all around you, brush the winter mould off your roses or plant some pansies. If you don't have a garden, you could always do a bit of public service and clean your stretch of pavement (making sure you stay 1.5 metres away from any passersby).
3. Family cloth
Have all your supermarkets sold out of toilet paper? There is a modern, eco-friendly solution. Take some old sheets or soft clothes. Cut them into small squares. If you really don't have much to do, hem them nicely. Find an old bucket. When you need to go to the loo, use your 'family cloth', putting it carefully in your bucket and ready for a very hot wash…and to be used again.
4. Everybody needs good neighbours
Live next door to older people or someone with a pre-existing health condition? If you're still able to walk for 15 minutes without coughing, sneezing or spurting out infectious mucus, offer to do their shopping. Remind them of the Red Cross quarantine helpline or even try to cook them some national dishes with or without potato. Remember, although the shelves might be empty of bland food, there might be some spices left over for you to hot up your beans.
Good to know that, in these trying times, the Dutch will still not put any flavor in their food. pic.twitter.com/XOxtIX3SDn

— Molly Quell (@MollyQuell) March 14, 2020
5. Daily bread
You don't need to be a wannabe entrant to Heel Holland Bakt to make your own bread. Molly Quell, DutchNews.nl's social media whizzkid, recommends the Mark Bittman's no knead bread recipe. The Doris Grant recipe is, of course, the classic. Easter is coming up, and it's never too soon to make hot cross buns either if you are British. You can even make pasta too (although, word from the experienced, if you don't have a pasta maker to get it thin enough, you might feel like you're chewing soggy cardboard).
6. Culture vulture
No need to go to a museum to get your dose of culture, which is fortunate because they are all closed. Plenty, like the Rijksmuseum, offer a bird's eye view thanks to virtual tours, while the Anne Frank House in Amsterdam even has its own VR app.
7. Near and dear
You might not be in an at-risk group, but think about your parents. Stay in touch by phone and Skype, to make sure that nobody is 'just popping out' if they should be staying home. You could order a few rounds of internet shopping, and make sure you know the best way to get to them in person if necessary.
8. Paracetamol
Everyone who lives in the Netherlands has experienced a trip to the GP, feeling desperately sick and with a begging hand out for medicine…only to receive a prescription for paracetamol. The Dutch doctors are proud that they are the world's least likely to prescribe antibiotics. In the case of coronavirus, they are right: the international advice is to avoid ibuprofen and take paracetamol.
9. Moisturise!
We all know about washing our hands frequently with soap, while singing a national anthem of choice. What they don't tell you is that your hands will look like aged hunks of parmesan after a few days of this. Dig out your remaining Christmas presents and put a tube of hand cream by every sink.
10. Play computer games all day with your friends
Well, that is what one of the DutchNews.nl spouses has been doing, arguing that loneliness makes us sick. Best of all: your employer won't be able to check, and has more important things to worry about keeping the business afloat.
11. Go on that diet
It's a great way to make your food last. But don't go to slimming club meetings.
Got any tips? Share yours via our Facebook page or email editor@dutchnews.nl
Thank you for donating to DutchNews.nl.
We could not provide the Dutch News service, and keep it free of charge, without the generous support of our readers. Your donations allow us to report on issues you tell us matter, and provide you with a summary of the most important Dutch news each day.
Make a donation