'I love the warm smell coming from the oliebollen trucks that announces winter'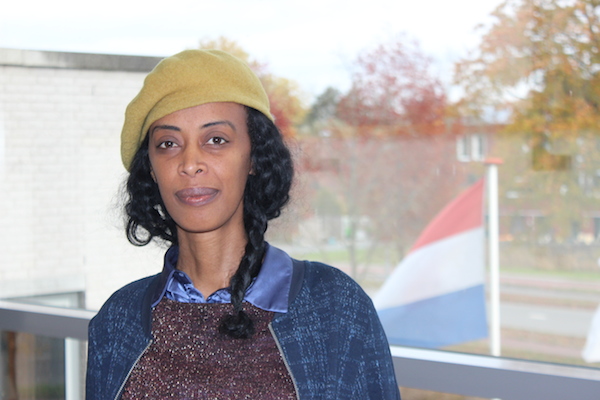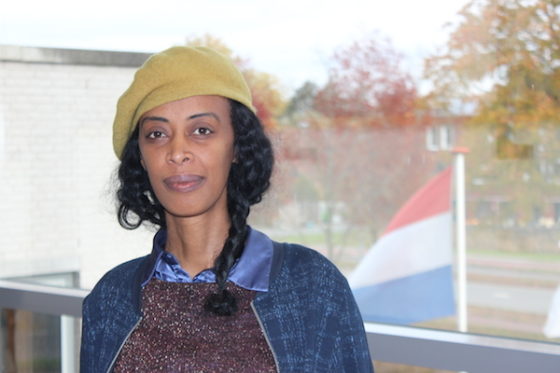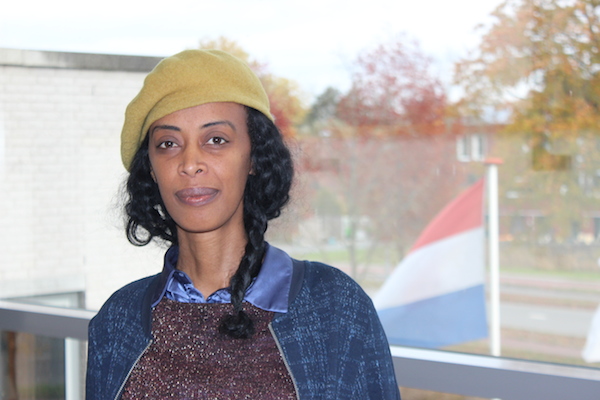 Tarikua Woldetsadick is originally from Addis Ababa, Ethiopia and moved to the Netherlands in 2012 to work at CTA, an international agricultural organisation based in Wageningen. She would like to meet Mark Rutte and talk politics, is a fan of Kampen and admires the Dutch commitment to egalitarianism.

How did you end up in the Netherlands?
By accident. I had re-emigrated back to Ethiopia after quite some time abroad and was re-learning the ropes of working in my country. Unfortunately, the experience was not an altogether positive one. I discovered quite fast the stifling effect of an all controlling government on every detail of one's daily life. So I was itching to go when I was approached by a recruiting agency for my current job.
How do you describe yourself – an expat, lovepat, immigrant, international, etc
I describe myself as an expat because that is what Dutch people or other foreigners who moved to my country for professional reasons describe themselves as. I also tend to challenge people who call me otherwise. At the same time, I value the importance of representation and speaking up for immigrants, so I do not hesitate to call myself one when it serves a good purpose.
How long do you plan to stay?
I am now contemplating embarking on a new career phase either in or outside the Netherlands. I am exploring various options at the moment, including starting a business here and working between Ethiopia and the Netherlands. It will require taking some time off work and perhaps away from the Netherlands too, so the best answer for now is that I am not quite sure.
Do you speak Dutch and how did you learn?
I read and I understand Dutch pretty well. I taught myself Dutch with books and Duolingo so I find spoken Dutch still difficult. Speaking requires practice, and I am afraid my long hours at work and in a very multicultural setting do not provide a good opportunity to do so.
What's your favourite Dutch thing?
I think the one Dutch food that I will miss wherever I go next will be oliebollen. Even the name sounds delicious. Back home, the rainy season, which is like winter, is preceded by a few days of a cricket invasion. They always seem to find a way into the house, especially if a light is left turned on somewhere. I love that in the Netherlands it's the warm smell of frying sweet paste coming from the oliebollen trucks that announces winter.
How Dutch have you become and why?
It is strange how intolerant I have become of the slightest delay, even in my personal life with appointments and plans. I find myself getting irritated when my friends do not call or do not show up at appointed times. It is a definite Dutch rub-off since Ethiopians tend to be more flexible, even libertarian, with their use of time.
But there are many ways in which I will remain strongly Ethiopian. While I believe 'going Dutch' is a good practice to adopt, even in a couple, there is no reason to be dogmatic about it. Dutch dating rules are not something I will ever get used to either, much less adopt. So, you see, I believe spontaneity without impulsiveness is a necessary ingredient for happiness.
Which three Dutch people would you most like to meet?
Mark Rutte. I would choose him because I love politics. I love the politics of every country in the world. I find Mark Rutte has quite an interesting mix of values I care for and those I disagree with. I love in particular the speeches he gives abroad and the interviews he gives to non-Dutch media. If I ever meet him, I would love to discuss his speech in Australia earlier this autumn. I would love to be his political biographer because I have always thought he has at least six unique characteristics that other heads of governments could learn from.
Queen Maxima. I would choose her because I love women in power. One may find that it is an oxymoron to call the Dutch royals powerful people, but I find, perhaps because Dutch society is primarily egalitarian and disapproving of fanfare, the Dutch Royals are the only royals in the world today who are at the same time aristocratic, approachable, and quietly busy. If they stopped being royals tomorrow, they would easily transition into ordinary life.
I wish the queen would share more about what it was like to choose to leave a promising career to be with the man she loved. I am sure many young women, like myself, wonder whether love alone is enough to make and then to sustain such a decision.
I also always feel a tinge of sadness every time I see a photo of the queen because I feel it was extremely unjust to deny her a walk down the aisle with her father. I am crazy about my father, so I cannot imagine what she felt when asked to sacrifice such a deeply symbolic personal act of love. The dark side of politics, huh?
Nescio. Nescio is the pseudonym of my favourite Dutch writer. He preferred short stories and did not write many of them because his editor made the mistake of divulging his name. He was also not a best selling writer, but a collection of his stories was translated as The Freeloader the year I came to the Netherlands.
I remember being struck by how he loved making his characters chase the sun. They were always going somewhere in the country where they hear it is sunny. Little did I know at the time that it was a national sport that I would learn so fast.
What's your top tourist tip?
Kampen. Just go to Kampen and stroll and absorb the sense of unassuming elegance this small town manages to exude. They also have the best cinnamon apple pie in the country. Period. This is the result of a purely subjective survey I designed and implemented myself after touring close to 35 towns in the Netherlands.
Please also do not miss Europe's, and possibly the world's, biggest second-hand book fair in lovely, lovely Deventer every first Sunday of August. It is my favourite experience of the year, every year.
Tell us something surprising you've found out about the Netherlands.
My most favourite thing about the Netherlands is the deep-rooted commitment to egalitarianism on the part of the people by looking down upon obnoxiousness and on the part of the government in ensuring that the wealthy do not have access to better public services.
I know that there is an increasing sense of worry about income inequality in the country at the moment but, in the grand scheme of things, equality is an entrenched value that I hope the Dutch do not take for granted. I find that this is liberating both on a personal and national level. I cannot, for instance, even envisage a 'Yellow Vest' kind of movement here.
Other Dutch traits I would love to see in my own country one day are the culture of saving, the high productivity of its workforce, and the volume of investment in research. These are all qualities that make for the competitiveness of such a small country in the global scene.
If you had just 24 hours left in the Netherlands, what would you do?
During my last 24 hours in the Netherlands, you will definitely find me at the American Book Centre on the Spui in Amsterdam. I hope they will let me spend the night as well. If not, it is ok. I know of a second-hand bookstore in Wageningen that would allow me an overnight stay — under the watch of the owner's playful shepherd dog.
Tarikua Woldetsadick was talking to Brandon Hartley
Thank you for donating to DutchNews.nl.
We could not provide the Dutch News service, and keep it free of charge, without the generous support of our readers. Your donations allow us to report on issues you tell us matter, and provide you with a summary of the most important Dutch news each day.
Make a donation