Between stereotypes: Being a male sex worker in Amsterdam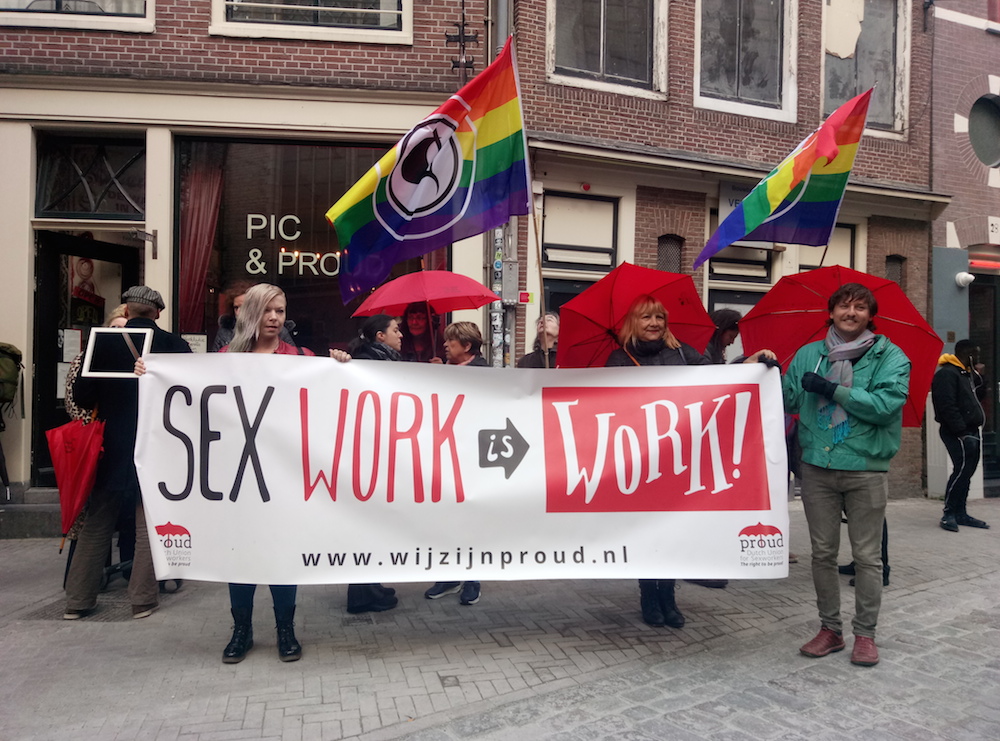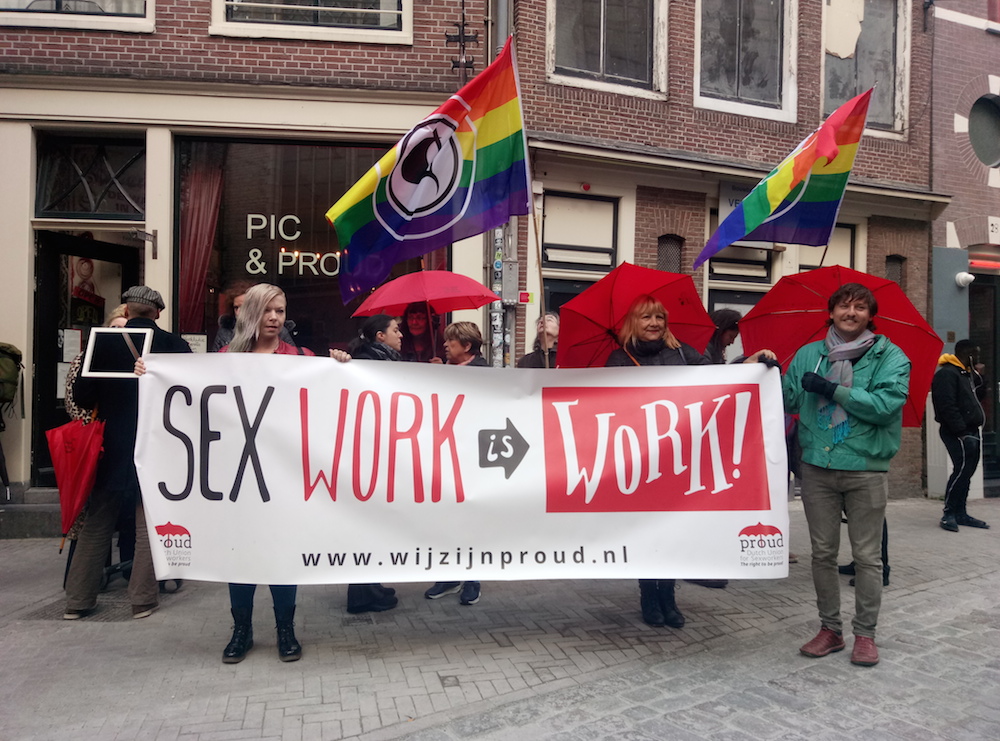 Amsterdam's red light district is famous all over the world, but represents just a small and visible part of the city's sex industry. City officials have embarked on a clean-up campaign, closing windows and buying out brothel owners and are now considering moving the windows altogether. And, spurred by a petition signed by 40,000 people, the legality of sex work is now under discussion as well.
A lot is said and written about female prostitution – hardly surprising seeing as it is the most visible part of the sex industry. But what about male sex workers? Lyle Muns, a student, male sex worker and political activist spoke to DutchNews.nl.
Lyle Muns was born in Maastricht but grew up in Bilzen in Belgium, which, he says, is a rural, rather conservative town. 'I come from a Dutch middle-class family. My mother is a nurse and my father works in IT,' he told DutchNews.nl. 'I was 18 years old and I was living in the country, working for a supermarket making €3.50 an hour.  It was a terrible job and I needed to shake up my life.
I decided to take part in some travel projects promoted by the European Union but as my travels increased, so did expenses, and the money I was earning at the supermarket was not enough. I was also keen on chatting online and I started to get in touch with people who offered me money for sex. The first few times I refused, but then I decided to give it a try. I began to receive a reasonable amount of money and that's how I could afford to travel.'
'I was about 12 when I first thought about being gay. When I was 14, I told my parents and the year after my peers at high school. Ever since, I have been open to everyone about my sexuality.
Parents
My parents were very accepting about my homosexuality. They already knew plenty of gay people and always taught us there was nothing wrong with it. At high school I got generally accepted, some homophobic remarks aside. I even organised sessions with a LGBTQ+ rights group at high school to educate my peers about sexual and gender diversity.
'The problem was that I was one of the few openly gay people at school, which made it hard sometimes to meet people with the same feelings. Most LGBTQ+ people where I come from eventually come out, but at a later age.'
Moving to Amsterdam, he says, was a childhood dream. 'The city represented liberty, diversity and opportunity for me. When I graduated from high school in Belgium it was obvious to me that I would start studying in Amsterdam.'
Muns says that he has rarely faced problems because of either his sexual preferences or his job. 'Generally, people have been very understanding and respectful, especially in Amsterdam, but of course sometimes I do get nasty comments from people who are prejudiced against homosexuality or sex work.
GroenLinks
'I did work for a year for GroenLinks and I have no complaints about the work environment, because it is a liberal and progressive party and they know about my background. I stopped working for them because now I want to focus on my studies, but I'm still a member.'
So what drove him to become a sex worker? It's a job, he says, that allows him to meet interesting people, determine his own working hours and conditions and make good money without working too many hours. 'As a politically active student it's the perfect side-job for me,' he says.
There can be many reasons, he argues, why people become sex workers. 'It's a well-paid job that doesn't require any pre-schooling (although schooling certainly helps getting certain kinds of clients),' he points out.
'It's flexible, you decide when to work and under which conditions. And if you like having sex you can make a job out of your hobby.' And what about the customers? 'I have all sorts of clients, from different ages and backgrounds', Lyle replies.
'That's what makes the job interesting. When I worked in the countryside there used to be many closeted and married clients, now that I work in Amsterdam there are more single men and tourists. Some of my clients have a handicap or a certain struggle within their sexuality. In these cases sex work can be their only access to sex.'
Easy to set up
Legally, becoming a sex worker is an easy thing to set up. 'If you work independently the only thing you have to do is to go to the Chamber of Commerce and register as a personal "service provider",' Muns says.
'If you want to work in a brothel, escort agency, club or behind a window, then you need to make a formal application and the owner is supposed to check if you are victim of human trafficking, or if there are some irregularities in your story. Once that has been done and the brothel owner or escort boss has a copy of your ID, you are ready to start.
Muns has never stood behind a window in the red light district and says the fact this is reserved for women and transexuals, has a cultural reason. 'Back in the days, when the red light district started to bloom, homosexuality was not legal,' he points out. 'So homosexual prostitution took place a certain streets behind the Central Station and the Rembrandtplein, or via advertisements in magazines and newspapers.
'Once it went online, all the street prostitutes disappeared. The women could still work in the red light district or in other regulated working areas, while most of the men had to start working through the web. There's still one club for men in the centre of Amsterdam. It is the only regulated workspace for men in the entire country.'
Safety
So does Muns feel safe working without any physical protection? 'Yes and no,' he says. 'On the one hand, I feel safe because I have been working for seven years now and I have never had a violent incident with a client. Twice I have not been paid: those were moments in which I felt very vulnerable. But I have never experienced physical violence.
'I also feel safe because I don't work full-time: I get some economic benefits as a student, so I am not fully dependent on this job. This also means that I can choose my clients.
'If I had to completely depend on it, I wouldn't be so free. It's true that working in a regulated workspace, generally speaking, is safer. Research does show there is less violence in the regulated places, which makes sense, because you benefit from many forms of protection, such as the police and the brothel owners who keep an eye out. These are facilities you lose if you work independently. In my case, my safety is my own responsibility.'
Human trafficking
Muns admits that while his was a free choice he has met people who were not so lucky and undocumented migrants can easily end up being exploited. 'I have met so many sex workers over the years and they all have a different story,' he says.
'Some were forced into prostitution, some others end up in it because they have a history of abuse and violence. It's impossible to tell how many undocumented sex workers are forced into the job and how many do it voluntarily. The estimates vary from 5% tot 95% and reliable figures are non-existent. Most of the undocumented sex workers I know personally do their job independently, especially the men, but it's undeniable that still too many amongt them are forced'.
Are men also victims of human trafficking? 'Cases of human trafficking among male sex workers are rare in the traditional sense,' he says. 'Less extreme forms of abuse do occur, but not as often as with female sex workers. Unlike female sex workers there are very few regulated work spaces for male sex workers, making them less visible and without the same degree of access to health and security protection.'
Improvements
He believes there is much which can be done to improve conditions for sex workers in Amsterdam, and that tourism is not the serious issue it has been made out to be.
'Overcrowding is not a big deal for people who work behind the windows and guided tours are a positive resource, because they show the visitor proper behaviour,' he says.
But there is, he says, much more the government can do. For a start, local authorities should stop shutting down regulated work spaces and should make it easy to open new ones adapted to the needs of the digital age. Regulated work spaces enable better monitoring and access for health professionals and the police and this, he says, is vital for getting a better overview of human trafficking.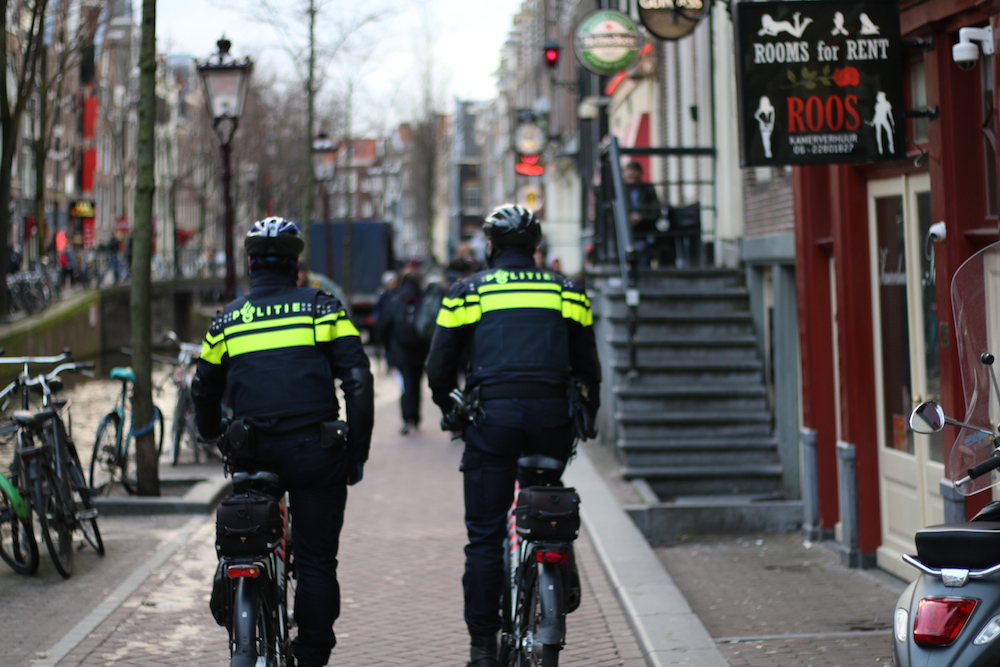 'There should be more investigative police capacity as well,' he says. 'Human trafficking networks are complex and require a lot of police time. The city has a chronic shortage of police officers. In addition, many of these networks are international. Further integration of European police networks, information sharing or even a European FBI could improve the situation a lot.'
In addition, Muns says, removing the stigma surrounding sex work would also help eradicate the problems. 'The stigma makes it difficult for sex workers to share their stories with loved ones, family and friends, let alone with a police officer or other professionals,' he points out.
'This means their stories often remain unheard. Also once sex work is a more respected job, it will attract more independent people who choose to do it out of free will. Getting rid of the prejudices surrounding sex work is essential for tackling issues within the sector.'
Sometimes, he says, he wonders how he would be treated if he chose to take up another type of profession, such as becoming a teacher. The abolitionists, who want to criminalise sex work in order, they say, to help sex workers, are only reinforcing the stereotype of prostitution as a damaging thing, he says.
'Sex work has been legalised in the Netherlands but not "normalised". Many local authorities won't give licences to brothels or escort agencies, and it is becoming harder to work legally. Councils have been closing down work spaces but prostitution has not stopped. It continues out of sight, underground.'
Thank you for donating to DutchNews.nl.
We could not provide the Dutch News service, and keep it free of charge, without the generous support of our readers. Your donations allow us to report on issues you tell us matter, and provide you with a summary of the most important Dutch news each day.
Make a donation