'The Hague is the perfect balance of the old and the new'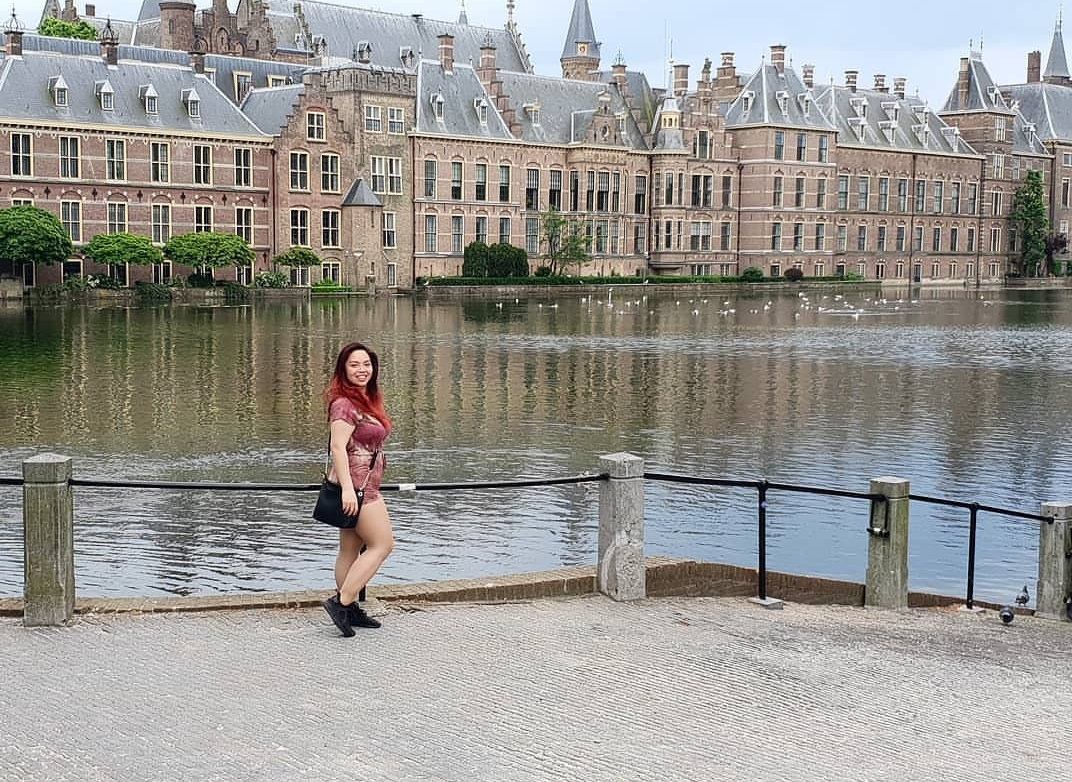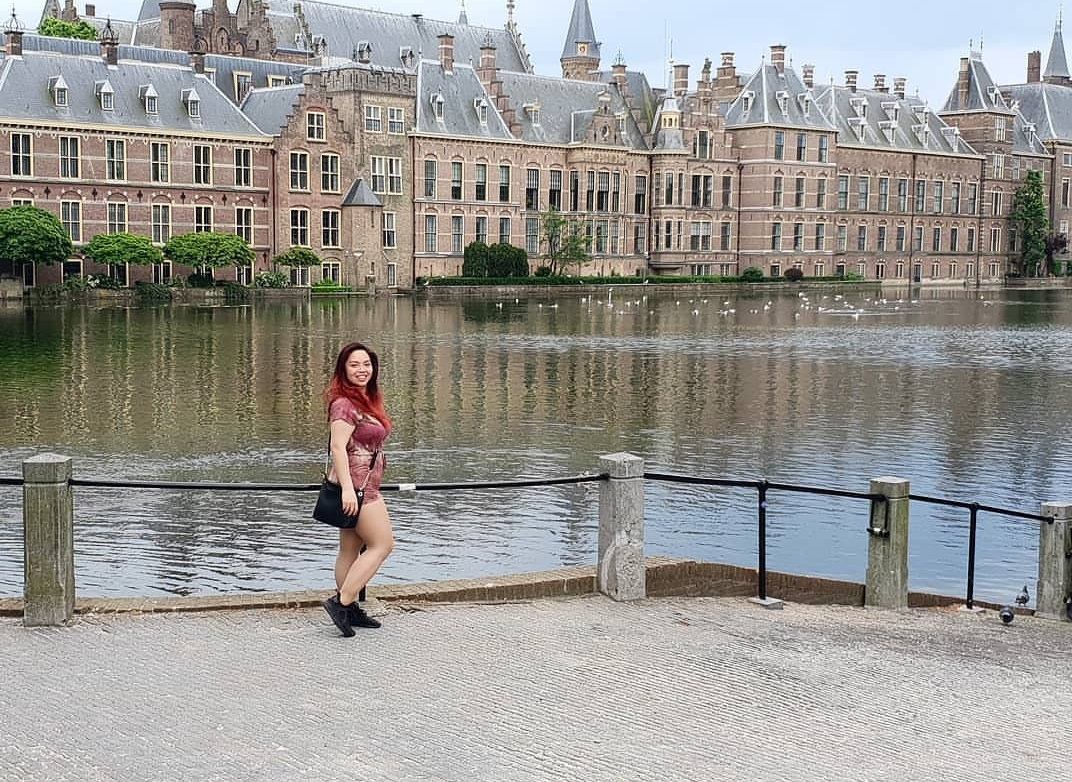 Elina, who often goes by her nickname 'Elina Selina', is from Petaling Jaya in Malaysia. She currently lives in The Hague, which she loves, would like to ask Geert Wilders who hurt him, and can speak Rotterdam street slang.

How did you end up in the Netherlands?
First, some back story. When I was 15, I moved to the UK for boarding school, and then I went to the US for a year to attend university. I decided that was not for me, so I went back to the UK for what was, basically, a gap year. I spent that year trying to figure out where I would end up, and I thought 'why not go to a country where English is not the main language? That would be a nice challenge.' I researched Germany, the Netherlands, Spain, and Sweden.
I visited the Netherlands first, and I didn't bother with the other countries. I made up my mind soon after I got here. I spent a few days in Amsterdam and then went to Rotterdam, which I thought was a very cool city. I visited The Hague later, and really wanted to live there, but I ended up in Utrecht in 2014 where I lived for two years while working on my bachelor's degree in Economics. I later moved to The Hague, where I still live now, and commuted to school in Utrecht for another year. After that, I had to commute to Rotterdam. I was really determined to stay in The Hague.
How do you describe yourself – an expat, lovepat, immigrant, international, etc.?
I think an international because, for me, it's a personal preference. There's all the places I've lived, and I've been so exposed to so many different cultures, lifestyles, and ways of doing things. I think I'm easily adaptable and everywhere I go I can adjust to the people and the rules of their society. I also don't like the word immigrant, because why is someone who is from a western country an expat while someone from a middle or low income country is an immigrant?
How long do you plan to stay?
For the foreseeable future. The Netherlands is the country I've lived in the longest consecutively since Malaysia. It's been five years now. I've built up a community here, I've learned the language, and I'm fully integrated. I don't really have an urge to move anywhere else, at least for now.
Do you speak Dutch and how did you learn?
When I first moved to the Netherlands, I made friends with people from the Rotterdam suburbs who taught me Dutch street slang. I learned very informal things like 'faka, chef?' That's sort of like saying 'what's up, boss?' in English. After two or three years, I decided to learn the language properly. I ended up taking Dutch lessons at a language school in The Hague and practised with friends. I'd ask them how to say this, and how to say that.
The problem with having Dutch friends is that they're more interested in improving their English. So it becomes a bit of a conflict where everyone tries to speak more Dutch or more English, often at the same time.
What's your favourite Dutch thing?
Maybe it's standard, but it's being able to cycle everywhere. As a student or a recent graduate, you don't have much money, but all you need to do is invest in a dependable bike. You can cycle almost everywhere, really explore a city, and see places that public transport can't really take you to or would take too long to get to by walking.
How Dutch have you become?
That's a bit hard to say. I think, socially, I have become quite Dutch, but also not at all Dutch. Before coming to the Netherlands, I was more reserved, not at all confrontational, and not at all direct. I had been living in the UK, so I had learned how to be a lot more polite and a lot more conservative about the things I say and who I say them to.
Now I've lived here so long that I have no problem addressing an issue when one comes up with a stranger, a friend, or whoever. At the same time, I find the Dutch to be much more individualistic. I was born and raised in Malaysia, so I'm much more of a community person.
In Malaysia, you have a group of friends who you can always go see or just stop by their houses without any notification. Over here, you can't do that. You have to make an appointment three weeks in advance to even see a good friend. So I guess I've become moderately Dutch when I have to be, otherwise I'm not.
Which three Dutch people (dead or alive) would you most like to meet?
Carice Van Houten. She played 'The Red Woman' on Game of Thrones. I would want to meet her because I loved the show, and I think she's a great actress. I have a background in theatre and acting, so I would want to talk to her about her technique, her experiences, and what's it's like going from the Dutch entertainment industry to the American TV and movie scene and how that worked out for her.
A general. I can't come up with a specific name, but I would want to speak with either a general or perhaps someone who was in charge of the VOC back when they travelled to Indonesia, Africa, and all around the world. As a person who has been studying business and economics, I'm interested in what really happened behind the scenes, not just what you can read about on the internet. I'd want to hear the truth about what it's like to go on a trip like that during that time.
Geert Wilders. This one is kind of a joke, but I would want to meet him, sit him down, and ask him 'who hurt you?' and 'why are you like this, man?' 
What's your top tourist tip?
The number one thing to do would be to see The Hague. I think it's a perfect balance of the old and the new. It's got architecture from before World War II and very modern architecture now. There's the Buitenhof, Binnehof, the Peace Palace, Scheveningen, and lots of nature areas. I think The Hague would be a nice place to go and see what the Netherlands is like if you don't have much time. Amsterdam is too big, too busy, and too touristy. Rotterdam is really nice, but too modern in most places. The Hague has both the old and the new. 
Tell us something surprising you've found out about the Netherlands
The birthday thing, like when you say 'gefeliciteerd' to someone when it's their mother's birthday. Why would you congratulate someone when it's someone else's birthday? That's not something that's common in other parts of the world.
If you had just 24 hours left in the Netherlands, what would you do?
I'd probably cycle around The Hague while crying. [laughs] I really love The Hague but, seriously, this is a hard question. Would I spend time with my friends or spend time with the city? I think I would spend those last 24 hours visiting the places I really love for those bittersweet 'this might not be goodbye, but it could very well be goodbye, maybe I'll see you or maybe I won't see you' moments.
I'd want to cycle through the city, out to Scheveningen or over to Rijswijk and really take in the nature. One of the unique things about the Netherlands is how flat it is and how everything is at eye level. You can see all the way across the horizon. I would just want to look at everything around me, not do anything that costs a lot of money, and just immerse myself in the present and enjoy what the Netherlands has to offer.
Elina Selina was talking to Brandon Hartley
Thank you for donating to DutchNews.nl.
We could not provide the Dutch News service, and keep it free of charge, without the generous support of our readers. Your donations allow us to report on issues you tell us matter, and provide you with a summary of the most important Dutch news each day.
Make a donation