Internationally awkward – how to learn Dutch when your office speaks English?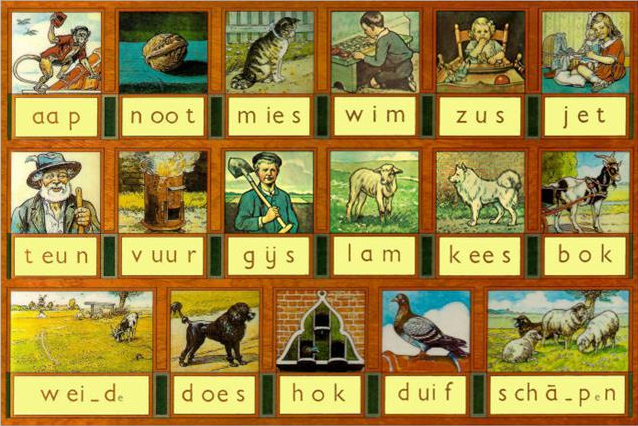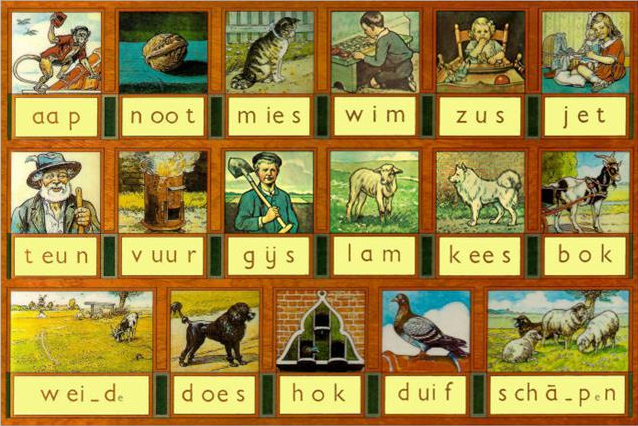 Learning Dutch in an international work environment can be tough especially if English is your common language. Deborah Nicholls-Lee tracks down some expert advice.
The Netherlands is a popular workplace: its people speak excellent English, it's economically stable, and it offers a great work-life balance. It is no surprise that big international names such as Adidas, Booking.com, IKEA, and Nike all have their European headquarters here, with Panasonic and Sony due to follow shortly.
But, with expats now staying longer, even those working in an international office are keen to learn Dutch to integrate better and feel more at home. This, however, can prove tricky when your working day is spent speaking English.
Opportunities to practise Dutch
Ali (37), a software developer from Turkey, who works for a British company in Amsterdam and did not want to give his full name, took some Dutch lessons when he first arrived in the Netherlands in 2014 but soon became discouraged.
'Because I couldn't [find opportunities to] speak it a lot, I just quit.' 'In my office there are Dutch people, but we always speak English,' he says. His wife, Mine (33), has had more success and meets once a week with a Dutch volunteer from Gilde Amsterdam (there are Gilden in most big cities), who practises Dutch with her free of charge.
While Ali feels that he doesn't really need Dutch at work, becoming a parent and putting down roots here has now motivated him to work harder on his language skills. He says: 'After five years, I have the right to apply for a Dutch passport, which is triggering me to learn Dutch more because I need to pass the Dutch integration exams … Also, because of my baby, I need to learn more Dutch because in the future, if I send him to a Dutch school, I need to communicate with the teachers.'
Lesson sponsorship
When Australian Jeremy Lam (35) moved to Amsterdam in 2015 to work as a portfolio manager in an investment company where the working language was English, he asked his employers for help with his Dutch. 'I really wanted to be part of the city and I thought it would help me settle in in the longer term,' he says. 'They saw the benefits of that and were nice enough to sponsor me.'
Jeremy believes that international companies who hire expats should think about helping their employees adapt better to life in the Netherlands. 'In a way, companies are vouching for these expats in this country,' he says, 'and you want them to integrate well and be a positive contribution to the community.'
Over-correcting
Robbie Checkoway (49), a copywriter from Boston, USA, has been working with international advertising agencies and multinational companies in the Netherlands since 1997. What they all have in common, he says, is 'there's absolutely no need and no opportunity to speak Dutch'.
Trying to practise his Dutch has been an exasperating experience. 'I understand Dutch, I can translate Dutch, but when it comes to actually speaking the language, what puts me off every time is the micro-correction,' he says. 'If you do attempt to speak Dutch, you're constantly interrupted and corrected on an extremely fine point of pronunciation.'
'They mean well,' he continues, 'they're just so bemused that someone is trying to learn their language, they just want to help you do it perfectly, but when you're learning a language you don't want to be perfect.'
Joska Kruijssen, founder of Rubio Dutch, a Dutch language school in Amsterdam, says many of her students raise this issue of being corrected. 'Usually people do it to be nice, but many of my students experience it as a rejection,' she says.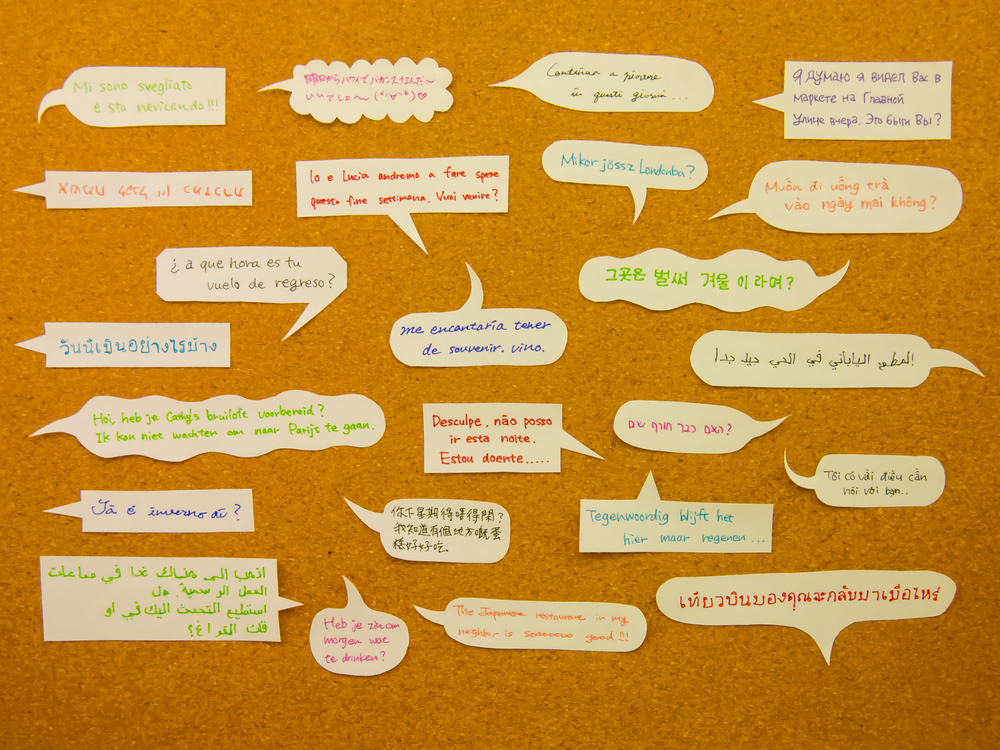 If there's someone that you regularly speak Dutch with, Joska recommends that you sit down with them and explain how you want to be corrected and maybe ask them only to correct word order or pronunciation – whatever you want to focus on. 'Correcting that way means that you're only susceptible to the corrections that you are ready to hear,' she says.
Helping others help you
Joska, who says that almost all her students who work in international companies find it hard to learn Dutch there, gives her students a flyer to give out at work which gives tips to colleagues on how best to support them in learning Dutch.
'One of the things that is most helpful when you're learning something new is that you have some sort of sense of control over the situation,' she explains. 'If you have a co-worker who suddenly speaks Dutch to you all the time, and it comes from a good heart, but it leaves you very anxious, then it's not going to be helpful.'
Joska also recommends making an agreement with colleagues about when and where you'll speak Dutch. 'Once you feel more comfortable with these spaces then you can expand and build on that,' she says.
Koen Gyzel from Koentact Dutch language school in Amsterdam even invites some clients to bring Dutch colleagues into the classroom to join in part of the lesson. 'The cool thing then is that the Dutch people realise how tough it is to learn Dutch and they see the level their colleagues are at, and the expat sees that the Dutch person is really nice taking the time to help them learn Dutch,' he says.
Office banter
Non-Dutch employees are naturally reticent about using Dutch in their professional life, Koen says. 'Even if they speak B1 or almost B2 level, they don't have the feeling that they can be as effective as they want to be; they feel they cannot express their ideas well.'
This is understandable, says Koen, but you miss out on all those conversations around the coffee machine if you only speak one language, and that's where a lot of important networking takes place, behind-the-scenes information is shared and meaningful connections between colleagues are made.
'Try to find a Dutch colleague with empathy who will be your buddy and make them part of your learning adventure,' he says. 'This person will ask you once in a while about your learning Dutch and give you the opportunity to have someone to chat with or to make a funny Dutch remark with.'
He also suggests inviting a different Dutch colleague to put a Dutch flag on the dining table at work one lunchtime a week and host a few minutes of Dutch-only conversation.
Whether you want to learn Dutch to assimilate, feel settled, or to keep up with the office gossip, experts agree that the most important thing is to do it in a way that you find enjoyable. Koen's message is simple: 'You should make it fun and not make it too obligatory,' he says.
Companies
The BSN Language Centre in The Hague offers tailor-made programmes to help firms which want to support their staff to learn Dutch and has been drafted in by blue chip companies as diverse as DSM and Total.
Companies are increasingly recognising that helping their staff to feel comfortable in Dutch is good for the workforce and the firm, says the centre's head Sandra de Bresser.
'Being able to speak Dutch is part of communicating and interacting with your colleagues while waiting at the coffee machine, even at a company which works in English,' says Sandra. 'Social interaction is crucial in making deals or connecting with colleagues.'
Thank you for donating to DutchNews.nl.
We could not provide the Dutch News service, and keep it free of charge, without the generous support of our readers. Your donations allow us to report on issues you tell us matter, and provide you with a summary of the most important Dutch news each day.
Make a donation