'I am here because of the international feeling and flavour of Amsterdam'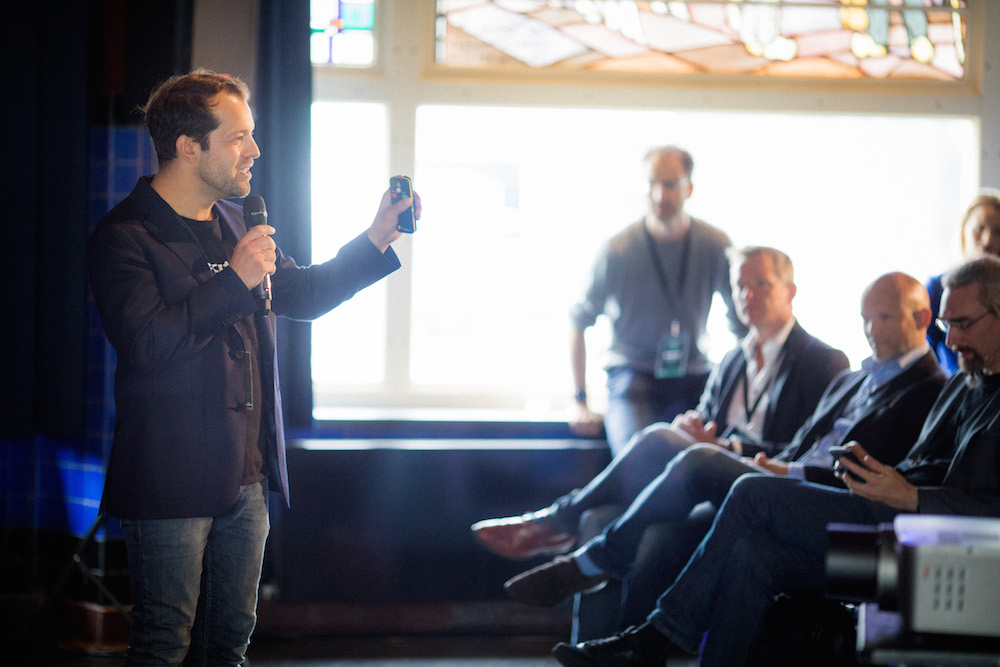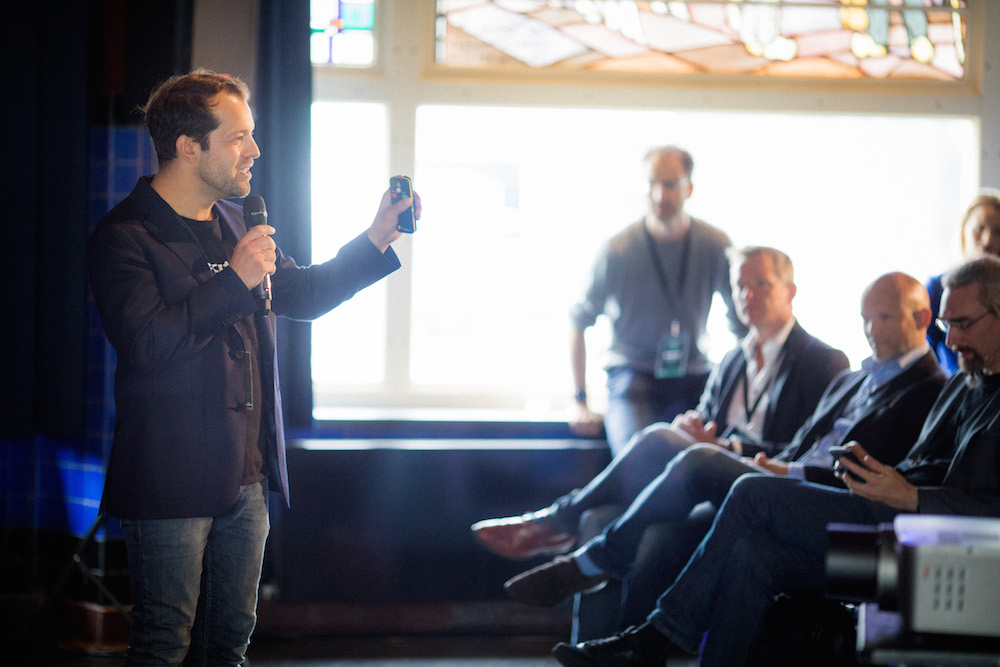 Keen kite surfer Rune Theill is the chief executive and co-founder of start-up incubator and hub Rockstart. A Danish national, he loves Dutch boating culture even though his own boat sank and he has pledged to really learn Dutch this year.
How did you end up in the Netherlands?
I was invited to join Rockstart by Don Ritzen, who is one of the other founders. We had met each other through the entrepreneurial network Startup Weekend in 2011 and later that year he asked me to join forces. Back then, I never used to think more than one year ahead and I thought it would be an exciting project so I just showed up with my suitcase three weeks after the invitation.
How do you describe yourself – an expat, lovepat, immigrant, international etc?
I'm an international and the reason I think I am still here is the international feeling and flavour of Amsterdam. I get it more here than in other European cities. A lot of people are attracted to the bigger cities like Paris or London or Berlin but they all have their disadvantages in terms of size or the need to speak the language. Here there are a lot of internationals with a similar mindset.
How long do you plan to stay?
I have no plans to leave.
Do you speak Dutch and how did you learn?
I don't speak Dutch and this is the most embarrassing thing about my life at the moment. It signals something to some people and I need to learn it this year. I've got plans. I am going to the language school in Vught for intense training this summer. I've not been able to persuade my current Dutch friends to speak Dutch to me so I'll probably also need to find some additional ones who want to practice with me.
It is more and more important in my job that I speak Dutch, partly because I am the last of the founding team member still in the company. People who come to visit appreciate that you can speak the language. And I believe it is better to be able to comment to the press in Dutch as well.
What's your favourite Dutch thing?
The boating culture. I'm always impressed that when the weather turns summery, everyone seems to have a boat. Before I moved here, I knew no-one with a boat. While living in Amsterdam, I had one myself, but that was not a good experience. It was a wooden boat with an old engine from the 1960s… that was not the sort of boat to buy. It actually sank twice. I bought it with two friends. We always said we had two good days with that boat, the day we bought it and the day we sold it.
It is interesting what happens to people when you put them on a boat. Suddenly you are much more friendly, waving to everyone, people communicate, no-one is on their phone – they're actually socialising. If you go to a restaurant about five minutes into dinner half the table is on their phone. I don't see the same behaviour when people are on a boat.
How Dutch have you become?
Being Danish, I am probably about 30% Dutch already so it is pretty easy to feel at home here. I think the way people think, the humour, the things they appreciate in life like biking, being outdoors, hanging out in the cafe on the corner… there is a focus on the quality of life, similarly to Denmark. It is an easy life, people take life as it comes. They are not overly religious about things, so, for example, you see children on the back of a bike without a cycle helmet. I found that quite incredible.
Which three Dutch people (dead or alive) would you most like to meet?
I'm not so much of a fan boy so I could only come up with one person. There are others, but if you put them in front of me, I would not know what to say to them. But I really would like to meet kite surfer Kevin Langeree. He has a vlog on YouTube and has made more than 250 vlogs by now. He goes on adventures – he recently went kite surfing at the north of Norway with the northern lights.  It would be pretty awesome to meet him and learn from him.
I'd find it interesting to meet the royal family, so I could say Maxima. They seem to be relaxed individuals. I've met Prince Constantijn (the king's brother and startup ambassador) and he is a cool guy, very informal and approachable. Having an approachable monarchy, I think, says something about the culture of the country.
And of course it would be good to meet a few business people like John de Mol. He built a business out of something that I'm not really interested in – the Big Brother tv format – and it is incredible how he has done that.
What's your top tourist tip?
People tend to think it is all about Amsterdam but the medium-sized cities are also pretty culturally rich. We recently set up a programme in Den Bosch and the first time I went there I was so amazed by how much was going on. People were out on the streets, having a drink after work. It is a really vibrant, social city. It has old architecture, it is well organised and super clean. You do yourself a favour by not just staying in Amsterdam.
Everyone should cycle as well. They should go Wijk aan Zee or IJmuiden and bike through the dunes. It's an incredible experience.
Tell us something surprising you've found out about the Netherlands
When I first came here I was surprised by the lack of a food culture, especially given the country's trade history and exposure to the world. Lunch was white bread and cheese and sprinkles – it was about how fast and cheap can we do it, rather than something to be enjoyed. That has changed enormously in the seven years I have lived here. Now you have pop-up quality food outlets everywhere. And, of course, we offer a hot lunch at the Rockstart canteen which is also a huge upgrade.
If you had just 24 hours left in the Netherlands, what would you do?
It would be too easy to say kite surfing, but perhaps I would just keep on working because I really like what I am doing. I'd have to finish that last email.
You can find out more about Rockstart and its accelerator programmes online.
Rune Theill was talking to Robin Pascoe
Thank you for donating to DutchNews.nl.
We could not provide the Dutch News service, and keep it free of charge, without the generous support of our readers. Your donations allow us to report on issues you tell us matter, and provide you with a summary of the most important Dutch news each day.
Make a donation