'My favourite Dutch thing is the 35% off section at Albert Heijn'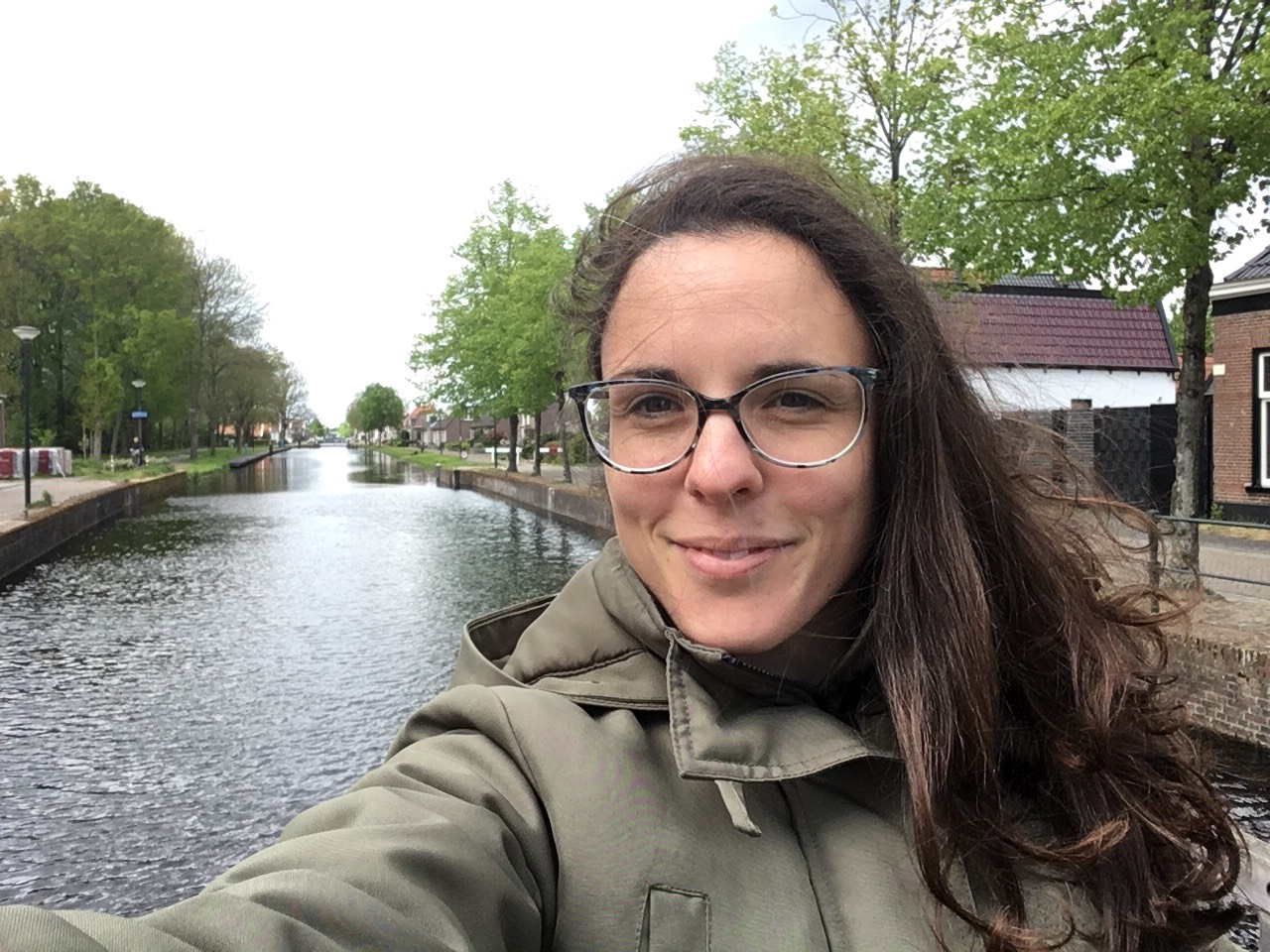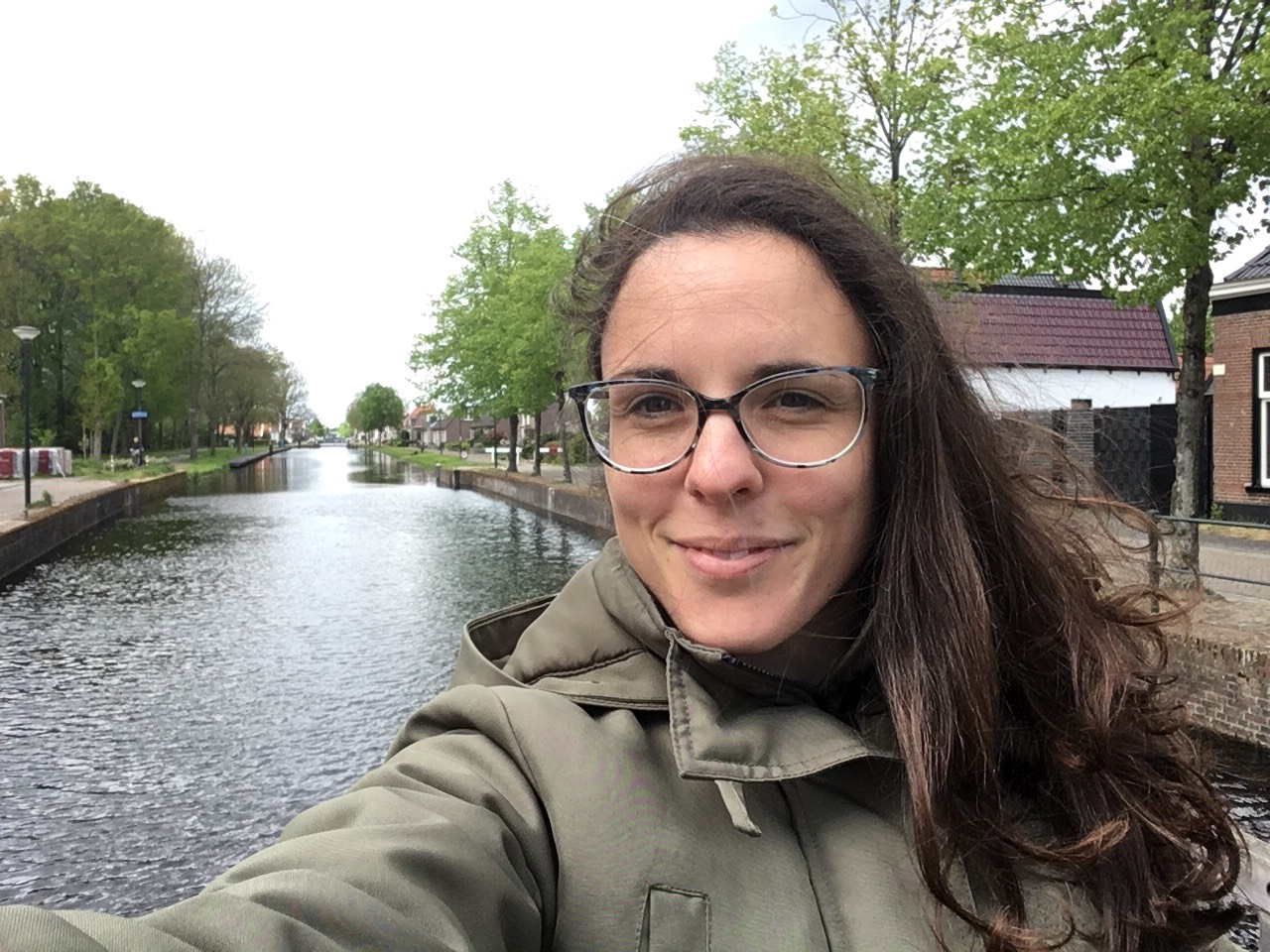 Raquel García Hermida-van der Walle is a Spanish national who works for an animal rescue charity and has lived in the small Frisian town of Gorredijk for the past seven years. She is also standing for election to the European parliament on behalf of D66 on May 23.
How did you end up in the Netherlands?
I met a man from Gorredijk while I was at a bachelorette party in Barcelona. We had a long distance relationship for a while, then it became serious and I decided to move to the Netherlands. That was in 2012. We had a daughter together but have since separated. I now have a new partner, also from Gorredijk, and we have twins together. My first partner and I share the care of our daughter, which is easy in a village.
I first came here as an Erasmus student and did the third year of my degree at Utrecht University. I was also working with Survival International, a job which I continued to do remotely for a year. Now I work for Stichting AAP, which is a rescue centre for animals which have been abused or neglected. We rehabilitate them and place them in new homes. I work on the policy side. I was actually pregnant while I was at Utrecht and my fellow students did not dare ask me about it. Towards the end, I was so big I could not fit on the college benches. My degree is still on hold, but I hope to complete it at some point.
How do you describe yourself – an expat, lovepat, immigrant, international etc?
That depends very much on the context. In some situations you could say I was an expat, in others an immigrant. I don't like the way white, well-educated middle class people are always called expats and the rest immigrants. I guess an immigrant is what I really am.
How long do you plan to stay?
I have no end date. Gorredijk and the Netherlands have become home to me. I would say it is most likely that I will live here for ever. Well, at least until I retire, and then, like so many Dutch people, I will go to Spain.
Do you speak Dutch and how did you learn?
I started learning it in Spain and I took some basic lessons. But really I have learned just by doing it. It is easy when you live in a small village, if you are surrounded only by Dutch people. At some point, it just happens naturally and became a seamless process. I can't remember when people started speaking Dutch to me and I started speaking it back to them.
Being in Friesland, I am also exposed to Frisian and it is my partner's mother tongue, and that of many of my friends. I understand it but I don't speak it. So much of speaking a language is about the context, it is about relationships, about what moment you are at in your life.
What's your favourite Dutch thing?
I don't know if stamppot is my favourite Dutch thing but I always eat it with a lot of pleasure. It is something everyone in the family likes. I'm a terrible cook. We make it with endive, with boerenkool and with zuurkool – which is my personal favourite.
Actually, I think my favourite Dutch thing is the 35% off section at Albert Heijn where I buy organic meat. I'll wait until dinner time and then I will go off and see what they have. I come back with loads of bakjes for the freezer. I've also started studying the weekly special offer leaflet. In a small town, that is what everyone does and after all, why not do it? You save so much money.
How Dutch have you become and why?
Apart from the 35% discount section? I've become Dutch in many ways. In fact, when we go back to Spain, if feels less like a home and more like a place to visit. After a couple of weeks, I want to go home to Gorredijk.
My boss says I am more of a kaaskop than the real Dutch. But then he loves Spain. I tend to be very critical about it. Migrants are often very critical of their home country, sometimes too much. There are things about Spain which are better than here, and visa versa.
Which three Dutch people (dead or alive) would you most like to meet?
Johan Cruijff – I'm a total Real Madrid fan but I really admired the man when he was alive as a coach and as a person. Since I've been here I have learned a lot more about him and I really look up to is outlook on life, as well as football.
Suze Groeneweg was the first woman to be elected to the Dutch parliament and a lot of events are being organised this year to celebrate 100 years since women were granted the right to vote. She was a real innovator. People outside the Netherlands are often surprised by how traditional the country is when it comes to the role of women.
When I was learning Dutch, I used to listen to Guus Meeuwis' greatest hits in the car. I learned a lot from him and I'd like to thank him for the free lessons, complete with Brabant accent.
What's your top tourist tip?
Visit the Frisian lakes around Sneek. It is such a beautiful area and it would be great if more people discovered it. On the other hand, I would hate it if the lakes became like Giethoorn or Volendam. It is a difficult balance to find.
Tell us something surprising you've found out about the Netherlands
It might seem silly but I really don't get why people congratulate other people on someone's birthday? I still can't get use to the way you say 'congratulations on your son's birthday' to someone. If anyone knows the answer, I would like to know.
I was also surprised about how warm and friendly people in the north are. There is this idea that the Dutch are cold and keep their distance but I soon realised that all it takes is a moment for them to open up – if you show you are open too. The Dutch are a warm and welcoming people. Not in the same way as the Spanish perhaps, and there is a difference between here and the Randstad but Dutch people are, well, authentic.
If you had just 24 hours left in the Netherlands, what would you do?
I would stay in the village with the family and we'd go for a bike ride. Then we would come home, put the children to bed and I would go to the kroeg and stay there drinking beer until the owner asked us to leave. I am a real bar person.
Raquel is eighth on the D66 list for the European parliamentary elections. She was talking to Robin Pascoe.
Thank you for donating to DutchNews.nl.
We could not provide the Dutch News service, and keep it free of charge, without the generous support of our readers. Your donations allow us to report on issues you tell us matter, and provide you with a summary of the most important Dutch news each day.
Make a donation