Crowdfunding campaign to save rare tulip book from sale abroad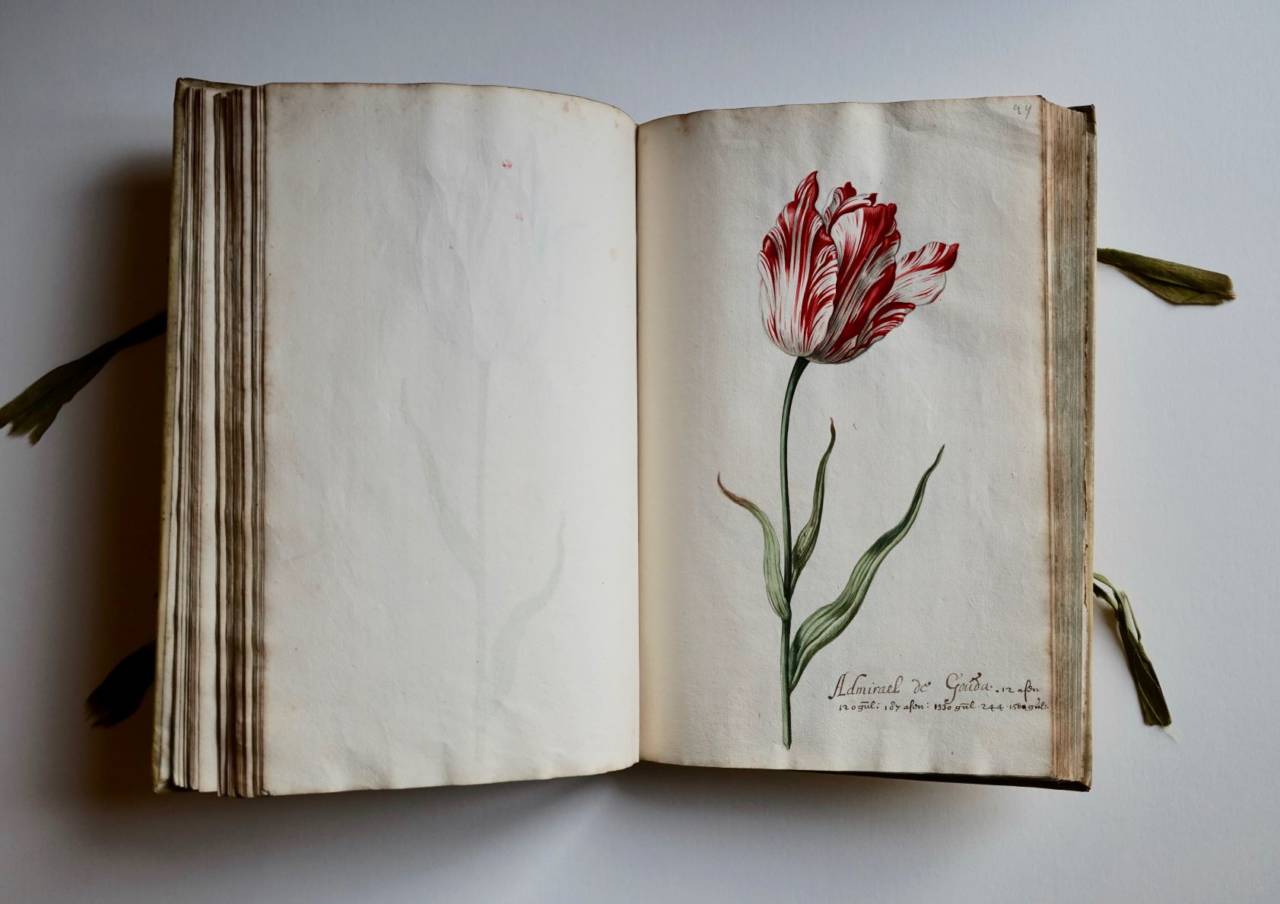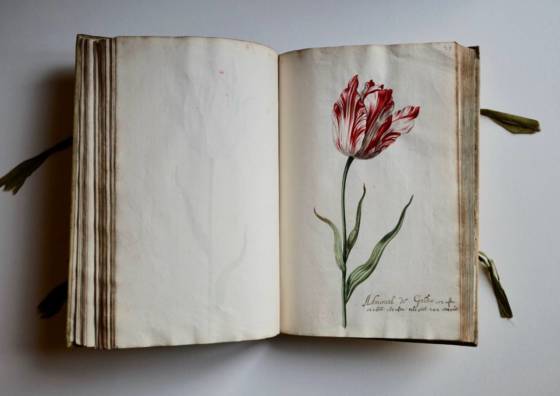 The tulip book of Nicolaes Tulp is more than a 17th century collection of 104 watercolours of flowers. It is, according to eminent historian Geert Mak, an 'astonishing testimony to the first speculation craze in the modern age.'
This book, valued at €750,000, is a catalogue of images carefully charting the market value of the tulip bulbs, whose weight was gauged like diamonds, in asen, and which became the subject of a bizarre 17th century boom and crash.
With the threat of being sold abroad, the book by artist Jacob Marrel is now the subject of a fundraising campaign by the Six Collection. One of the Netherlands' most famous families, whose ancestors were painted by Rembrandt, wants to add the book to the collection of its foundations, which aim to preserve Dutch culture and open it to public view.
Jan Six van Hillegom X says that once his nephews inherited and decided to sell the book abroad, he temporarily raised the money from a bank and private lender, and has now started a fundraising campaign to repay the loan. 'This is so special that this has to be in Holland,' he told DutchNews.nl. 'You can't imagine that this will go to Saudi Arabia, or America, or even to Kazakhstan or Turkey: it is Dutch. We do wooden shoes, tulips and mills.
'There are 104 pictures, so I'm looking for 104 people to donate €7500 and become one of the friends of the book.'
December deadline
Some years ago, much of the family's priceless heritage was donated to five foundations, which are not-for-profit, free for members of the public to visit and receive some state subsidy. So far, Six van Hillegom X has 42 donors who have pledged around €300,000, and the book is currently on show, by appointment. He says that he has until 31st December to repay the loan so that the book can join the foundations' collection.
The House of Six museum-cum-home on the Amstel hosts up to 9,000 visitors a year and gives a unique impression of objects in the context of a real, privileged family's life. This is why Six believes the book belongs here, rather than the Rijksmuseum, where torn-out pages of other flower catalogues are on display.
'Every museum in the world is a collection of loose ends: they buy things, they get things – there's no line, only the age line,' he says. 'Here, I have 230 ancestors. They hang there, sit there, drink there, and walk there. We have Nicolaes Tulp's marble statue, nine portraits, his handwriting, his golden goblet – everything.'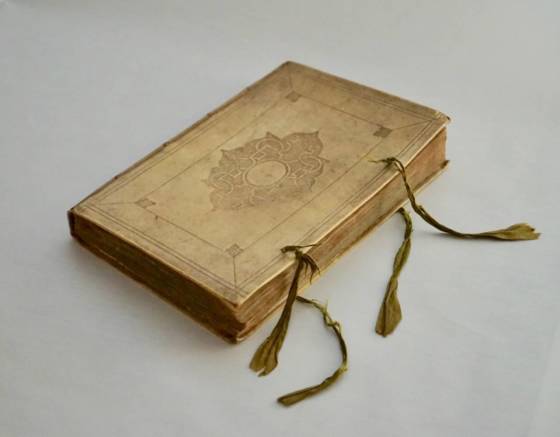 The Collection Six has reproduced the tulip book in a printed version in English and in Dutch to raise awareness of the fundraising campaign, and an introduction explains how the bulbs found their way from Kazakhstan to Turkey, and were then sent back to Leiden by a Dutch ambassador in 1593. The flowers soon became so fashionable that they were worn as jewellery by French ladies of court.
By 1626, Six's ancestor Claes Pieterszoon had qualified as a surgeon and decided to change his name to Nicolaes Tulp, after the exclusive flower. He even attached a board proclaiming his new name on to his house on the Keizersgracht. Most famously, he was painted by Rembrandt, giving an anatomy lesson.
A decade later, though, the 'tulip' surname had a slightly different flavour. Historian Mak explains how the world's first futures market took hold in the Netherlands as the bulb 'suddenly went from being a luxury object to an investment project' – a craze dramatized in the book and film, Tulip Fever.
Tulip mania
Some 5,000 people in Haarlem, Amsterdam and Utrecht started bidding on the bulbs' estimated value before they had even bloomed, using money from trade in the East Indies and loans. One bulb went for the price of a small country estate, ten times a labourer's annual income…until the tulip mania bubble burst in February 1637 and the 'onslaught of collective insanity' stopped.
Ironically, the printed book says, the red and white stripes that made the tulip so attractive were caused by a virus that affects their reproduction – just as tulip fields today prove so attractive to tourists that they are being trampled.
The tulip book was probably created to record the look of the flowers as a catalogue for bulb buyers at auction – which may be why it contains the odd painting of a carnation. It is attributed to Marrel, although the leaves may have been painted by assistants in his studio, and the Six Collection says Sotheby's has valued it at €750,000.
But the baron, and descendant of Nicolaes Tulp, also believes that this book is a vital part of a bigger story in the Six Collection's unique slice of history. 'It's not about the book,' says Six van Hillegom X. 'It's not about the painting. It's about emotion – you don't find art [here], you find history and emotion.'
Text © Senay Boztas
Thank you for donating to DutchNews.nl.
We could not provide the Dutch News service, and keep it free of charge, without the generous support of our readers. Your donations allow us to report on issues you tell us matter, and provide you with a summary of the most important Dutch news each day.
Make a donation