Blogwatching: Zombie Town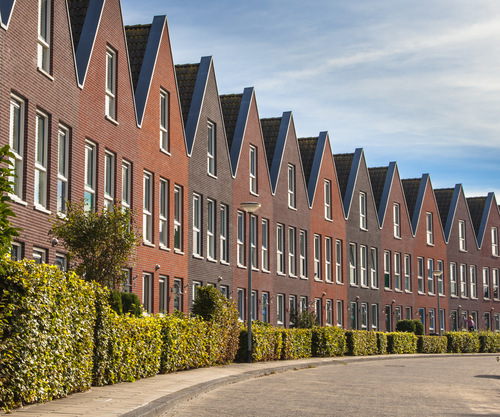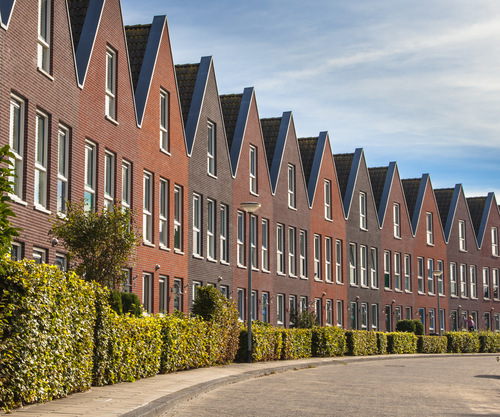 Rebekah was born in Ireland, grew up in England and met her Cornish husband in Catalonia. They now live in the Netherlands, in Dutch suburbia, with their two differently wired, small kids. She spends her days parenting, writing and being amazed at all the Dutchness around her. She writes at Write Now Rebekah.
Zombie town, Dutch suburbia.
When we first arrived in Dutch suburbia, I was overwhelmed by intense culture shock. I had a toddler, a tiny baby and no one to talk to all day. I pined for my mama-circle back home and as I walked the quiet leafy streets with the kids in tow, I never saw a soul.
My footsteps echoed off the well-kept Dutch homes.
My toddler played alone in deserted playgrounds.
I breastfed on every public bench around the lake and saw no one aside from a random jogger or cyclist. Were they running for fun or escaping? It wasn't clear.
It was downright creepy. Where the hell were all the people? I wondered if there had been a zombie apocalypse and for some reason we had survived.
I asked the husband to confirm that there were actual people in his office. There were. He also clarified that none of them had tried to bite him. I was so tired I felt like a zombie, maybe I actually was one? I noticed that he took my wine away after I asked him about this.
I had chronic urban loneliness, in suburbia.
This strange isolation went on for a bit until I realised that I was actually beginning to consider the checkout lady at Lidl to be a personal friend.
I was chronically oversharing with bus drivers.
In truth, I was gone weird with alienation.
How I could have felt so alone, I'll never know. I had a toddler using me like a climbing frame all day long and a baby swinging off my nipples round the clock.
It was like I was in a social sensory-deprivation tank, being mauled by the smalls.
Because they were in there with me too.
Of course.
Why wouldn't they be?
When I went to the loo, everyone came. Even the husband was wont to follow along … to see what was going on. It was crowded loneliness.
In desperation I decided to go to our local Dutch mum and toddler group.
I knew a lot of friends shuddered at the very thought of these groups. Let alone a toddler group in another country, so it was with some trepidation that I went for the first time on a rainy morning. The toddler puddle jumped ahead of me in his red star wellies and the baby was conked out in her sling. As I walked into the playgroup, I wondered if the format would be the same as back home. It was.
The Dutch mamas drank coffee, ate biscuits and talked a mile a minute. They fluidly switched between Dutch and English. Sometimes after talking in English, they would flip back to Dutch and it would take me a moment to realise what had happened. I was so sleep deprived, that the wall of sound simply washed over me and my non functioning, unfocused brain.
The kids played with the boundaries of social acceptability, cried and snotted over everything. Every so often a mum got dragged up to resolve a fracas, issue kisses or clean something up.
The Dutch sing-song time sounded mad Mc Mental, and who knew that the wheels on the Dutch bus' horn went, 'TOOT', not, 'BEEP'?
The group was perfect. We went every week. This first contact with real life people de-lonlified me and helped me settle into our Dutch life. It also gave me a gentle introduction to the inner workings of the Dutch. It turns out a mama is a mama, the world over.
And the zombie apocalypse?
I discovered that the entire of the Netherlands was on the same routine. It just didn't match ours. While we were wandering the echoed streets, the Dutch kids were busy sleeping at home. Just as we headed in for our nap, they would wake up and go outside en masse.
I still keep a stout stick in the buggy though, just in case I need to do a spot of lakeside zombie bashing while we are out for a stroll…
This blog was first published on Write Now Rebekah. 
Every month we feature a blog post from one of our favourite bloggers. Interested? See if your blog meets the criteria to be included on the site.
Thank you for donating to DutchNews.nl.
We could not provide the Dutch News service, and keep it free of charge, without the generous support of our readers. Your donations allow us to report on issues you tell us matter, and provide you with a summary of the most important Dutch news each day.
Make a donation